Available for Adoption
Rutland, VT
Beautiful, sweet mouser-extraordinaire begs for an indoor-outdoor home with love and purrs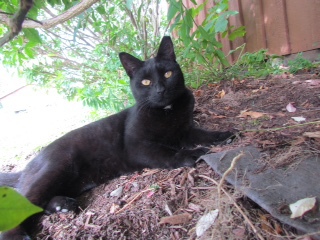 All text directly from Shadow's loving mom
"Shadow is a 2-3 old spayed female. UTD on all her shots. She came to us as a stray and began living in our barn 1 1/2 yrs. ago. It took several months to make friends with her but now she is friendly to all that visit here and is literally my "Shadow" She follows me everywhere. Loves being petted and brushed and is starting to allow me to walk around with her in my arms."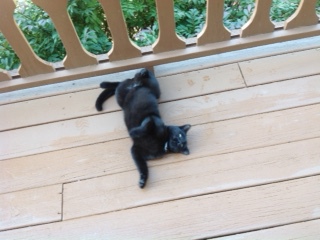 "Shadow's latest trick is climbing up on my shoulder and standing there surveying her kingdom. She is quite the comedian!"
"The only reason I need to rehome her is because our indoor-outdoor cat (Lucy 10+ years ours) and Shadow despise each other. Lucy is afraid of Shadow and Shadow takes advantage by chasing her. And then they start fighting. I am not sure how Shadow might be fine with a different cat. There is a male stray that comes by occasionally and they tolerate each other, so it may just be Lucy's attitude that prevents them from being friends."
"Shadow so badly wants to come inside and she is a terrific mouser. She would need to be confined to one room or kept indoors (not in a cage, as that makes her defensive) for several weeks so she could bond to another owner (through food and love.)"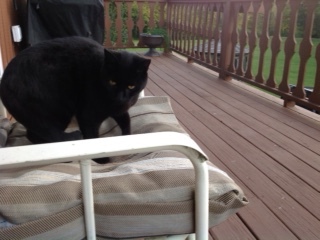 "Once she knows that can be trusted I know she could bond with another person as she has with me. I am so wanting her to have a loving home where she can be inside in someone's lap when it is winter, and not living in our barn….though she seems content there."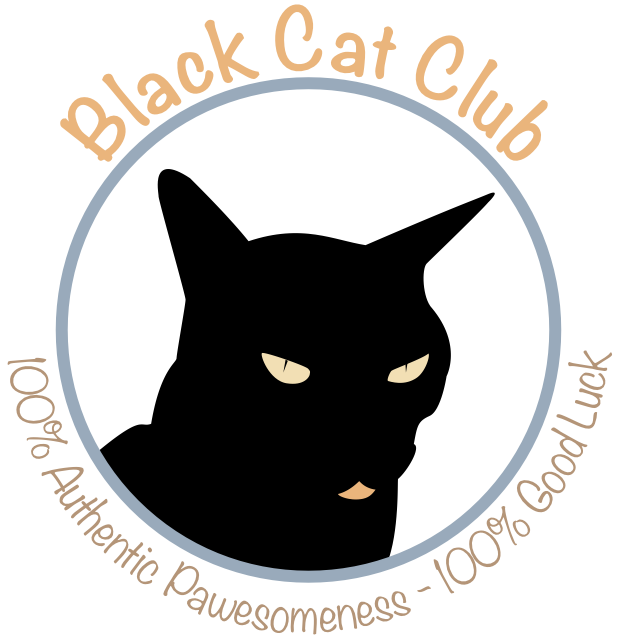 We believe an indoor-outdoor home would be best for Shadow, though we recommend keeping all cats indoors, in general. Shadow will have a microchip at adoption. Shadow tested negative (good) for FeLV, FIV, and Heartworm when she was spayed, and we will retest her prior to adoption.
If you have a warm lap, lots of love, and a few extra mice around the place, Shadow wants to join your Forever Family! To apply to give Shadow her Forever Family, please fill out an application below.
Interested in giving a cat a loving Forever Family? Please fill out an Adoption Application. To place a cat on hold, a $50 deposit fee is required. Cats can be placed on hold after your Adoption Application has been approved.
Learn more about The Feline Connection's adoption policies and procedures on our Adopt page.