ADOPTED Aug 3, 2019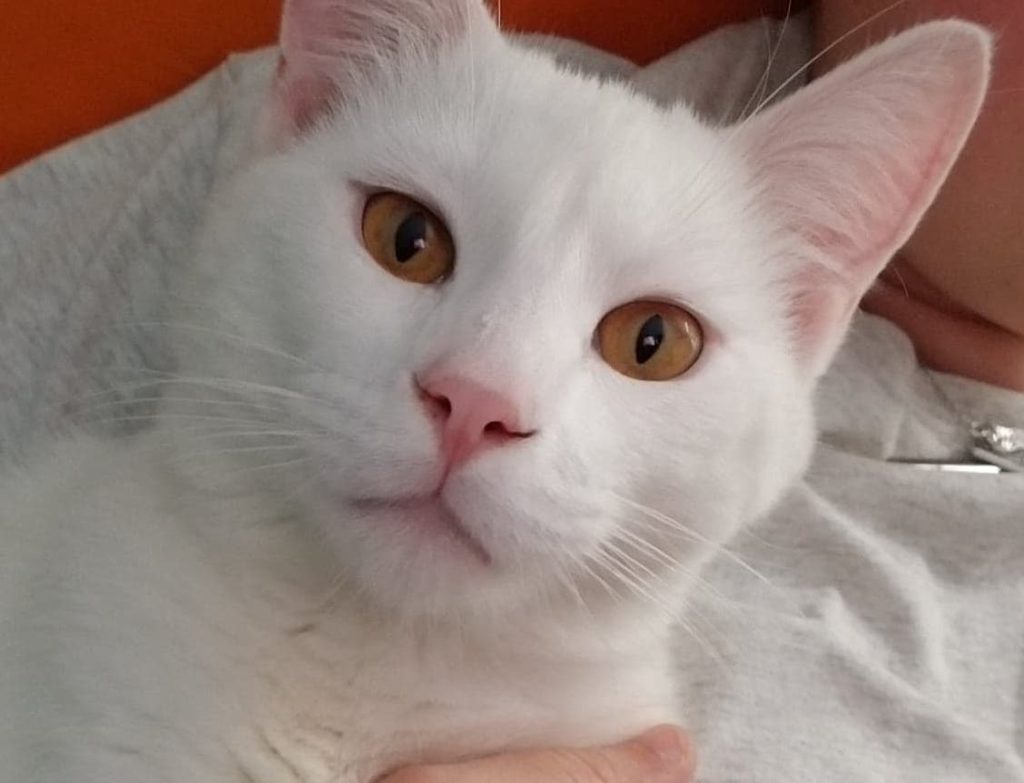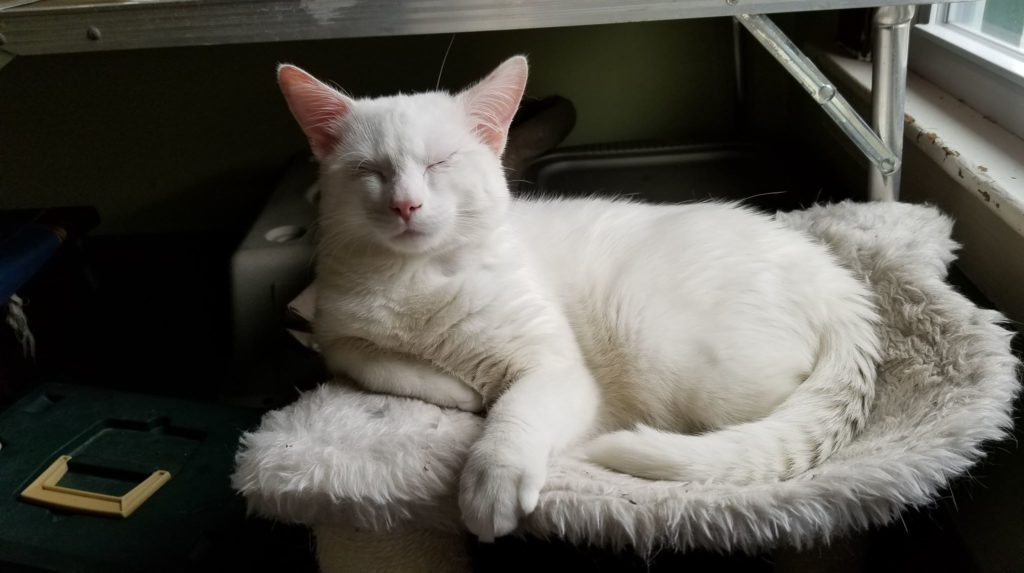 Simon is a gorgeous, giant, pure white hunk. He has dealt with a lot of changes in the past couple of months and has handled it all well. Simon can get nervous with a lot of noise or new situations, but he comes running back for love once he realizes there is nothing to fear. He is very loving and cuddly with his foster mother. He is very gentle with his paws, standing on his hind legs and reaching up his foster mom's legs, but with padded paws.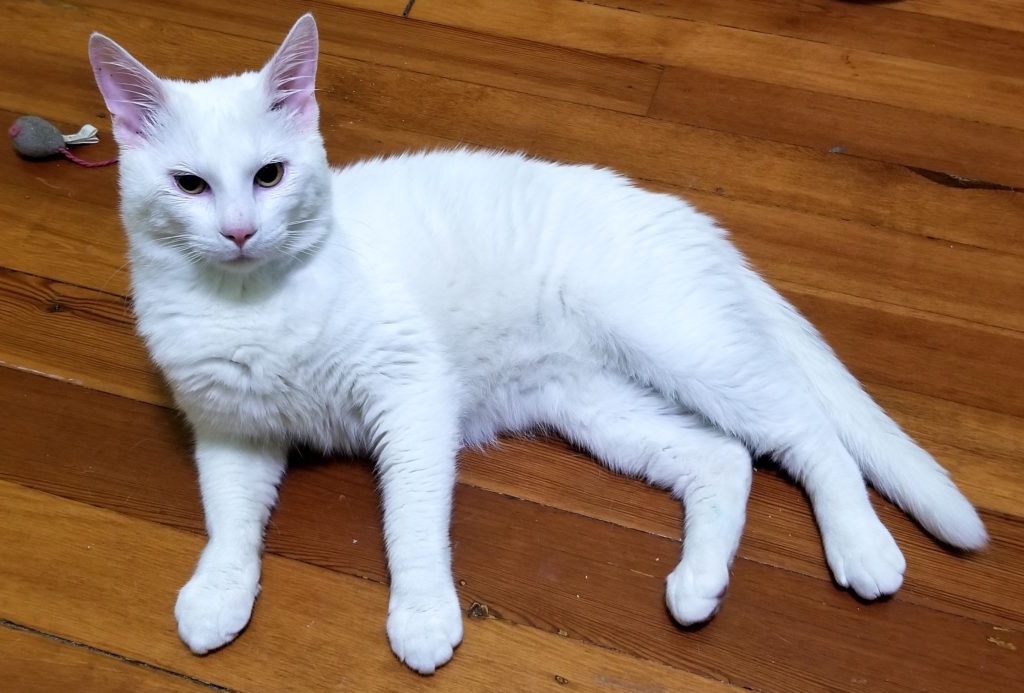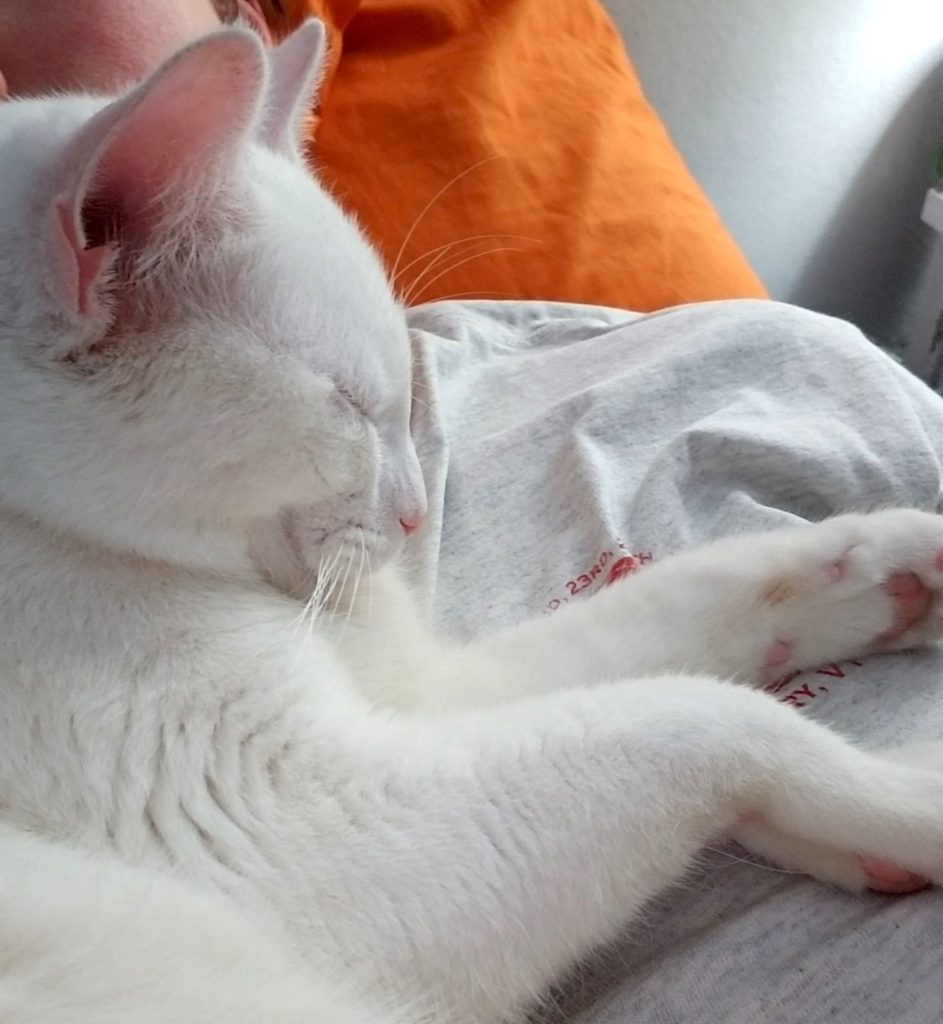 Simon came to us because his owner wasn't able to provide him with the care he deserves.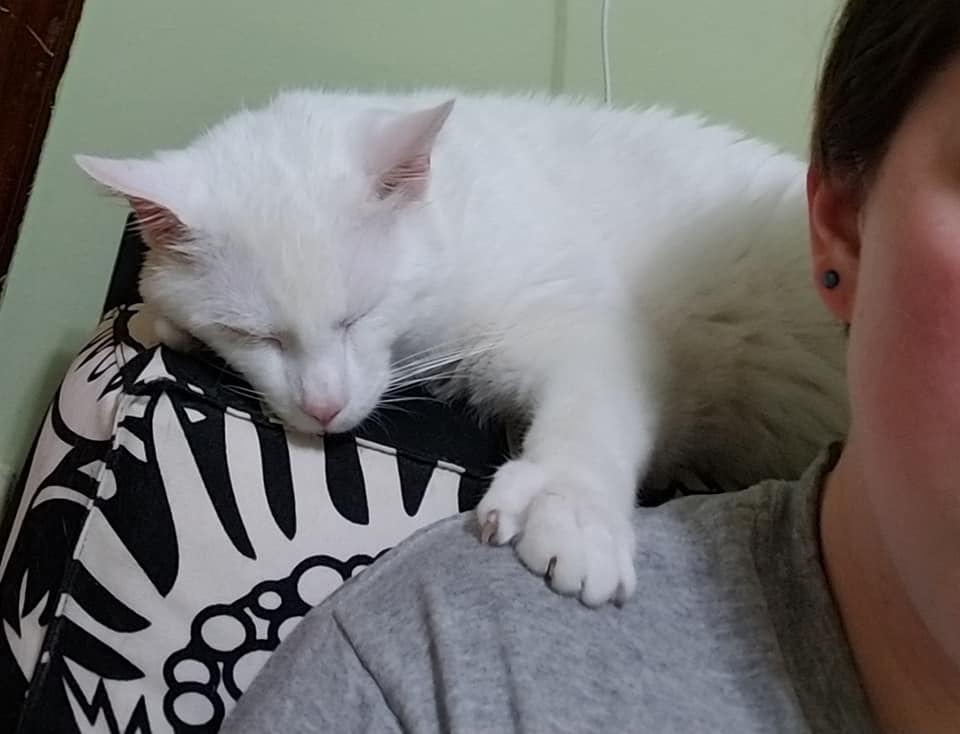 Simon doesn't realize that he isn't eight weeks old anymore. He LOVES to play. Because of this, he tends to be too rough on other cats. He forgets his size and goes in for a tackle, which stresses the other cat. Simon would do best in a home with either a very dominant cat that can put him in his place or an adult cat that loves to play as much as he does. He would also do well in a home as an only cat, where he can get all the love and attention from his humans. Unknown how he is with dogs.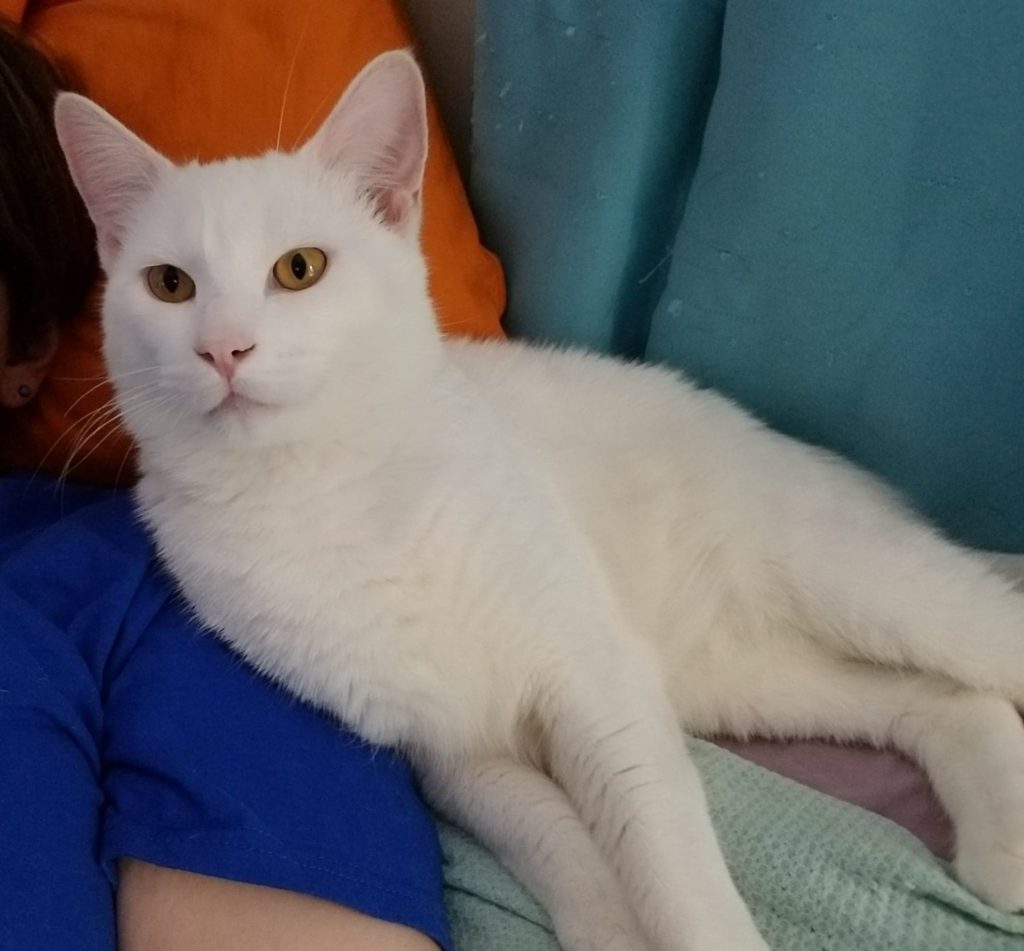 Simon playing with Hermoine, July 2019 (or, more specifically, Hermoine's tail!)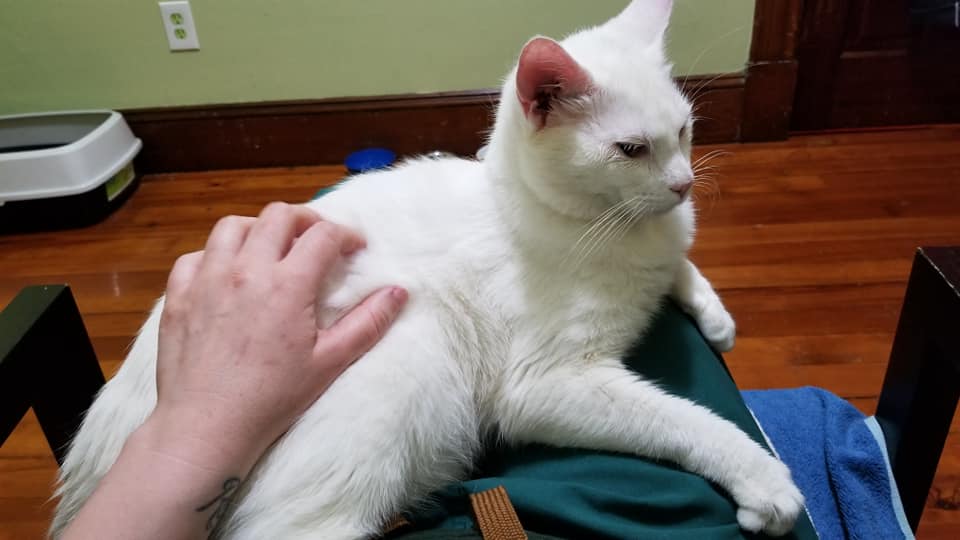 This boy is an absolute lover. He never stops purring and rubbing on his foster mom when she with him.
Simon just a day after arriving at his foster mom's house
Simon is a young male who wants to be with you! His fur is fluffy and soft, and he is a purring machine. He is an active cat. He does not appreciate closed doors and might be stressed if not allowed into the main home area.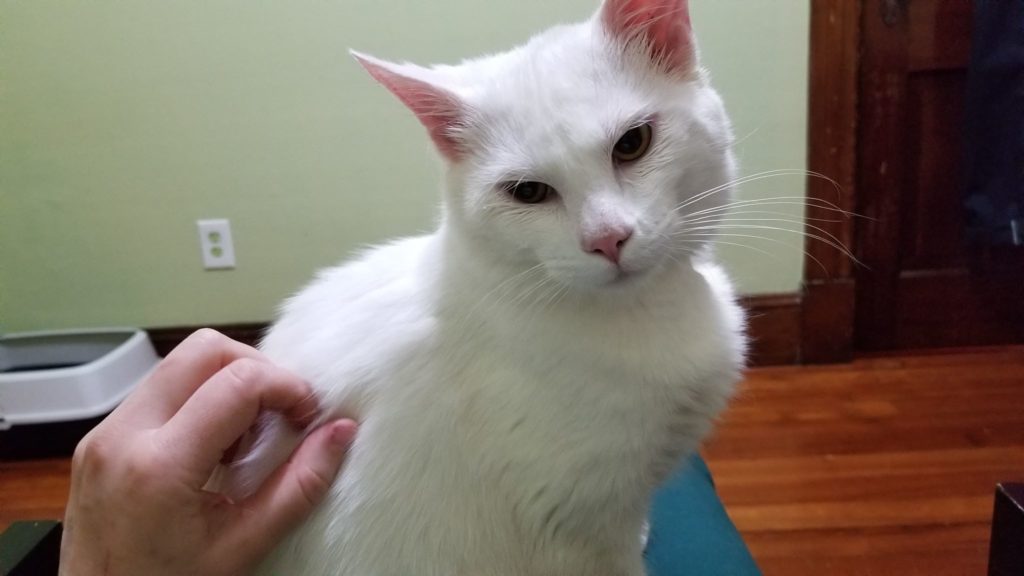 We think he was born in the spring of 2018.
Another affectionate Simon moment with his foster mom.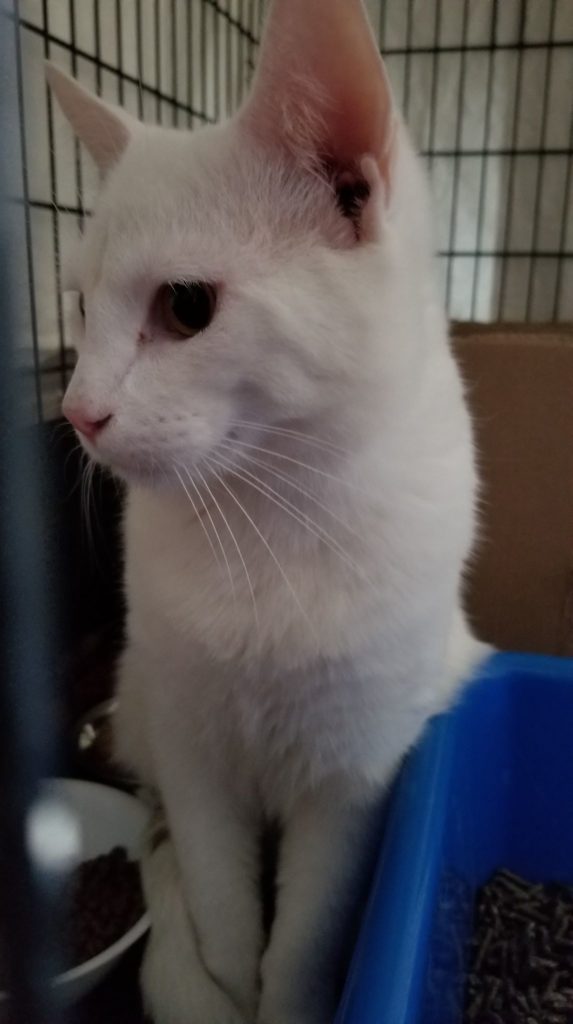 Consider adopting this beautiful boy and adding him to your home. You won't regret it!
Learn more about The Feline Connection's adoption policies and procedures on our Adopt page.
Interested in giving a cat a loving Forever Family? Please fill out an Adoption Application. To place a cat on hold, a $50 deposit fee is required. Cats can be placed on hold after your Adoption Application has been approved.
Learn more about The Feline Connection's adoption policies and procedures on our Adopt page.