Adopted July 12, 2019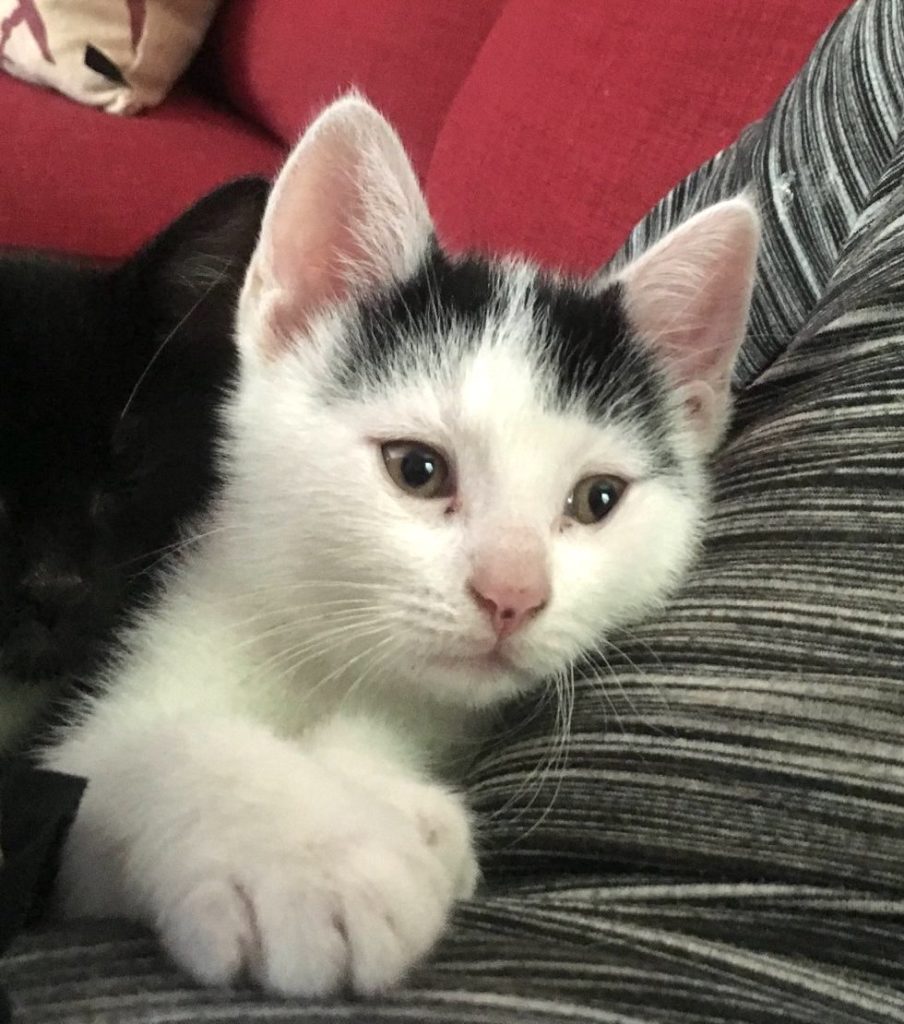 Speckles is a fun, curious kitten! He is very talkative and likes to play and explore. He likes to be told he is a good baby! He and his siblings are settling into their new quarters, and enjoying exploring.
Speckles and Ruthie, a very patient Ruthie!
July 3, 2019
Note from Speckle's foster mom: "Speckles (the boy) is extremely social and would probably not do well if left alone for long periods. He will need a home in which he has a human home most of the time and/or a home with other pets he can interact with. He is a fabulous, affectionate, playful, bold guy. The best-case scenario would be if he could be adopted with his sister Freckles (or another kitten). … Both kittens are very comfortable around the dogs, and would probably want to play or cuddle with them if my dogs weren't still in the spastic puppy stage"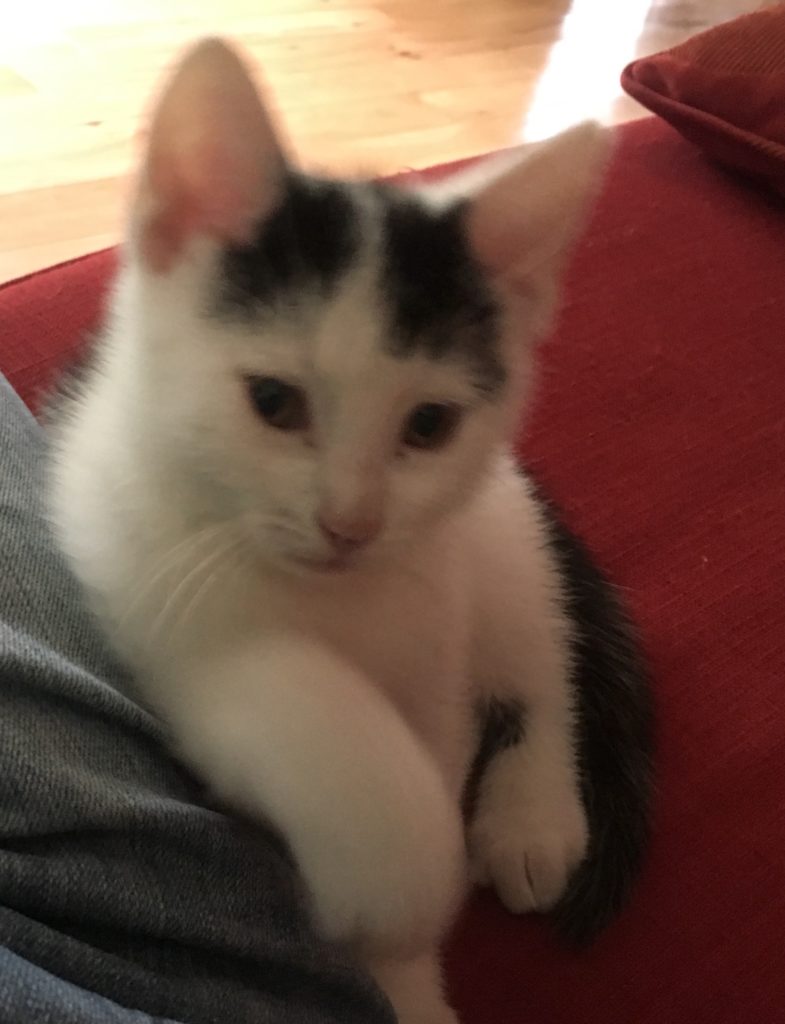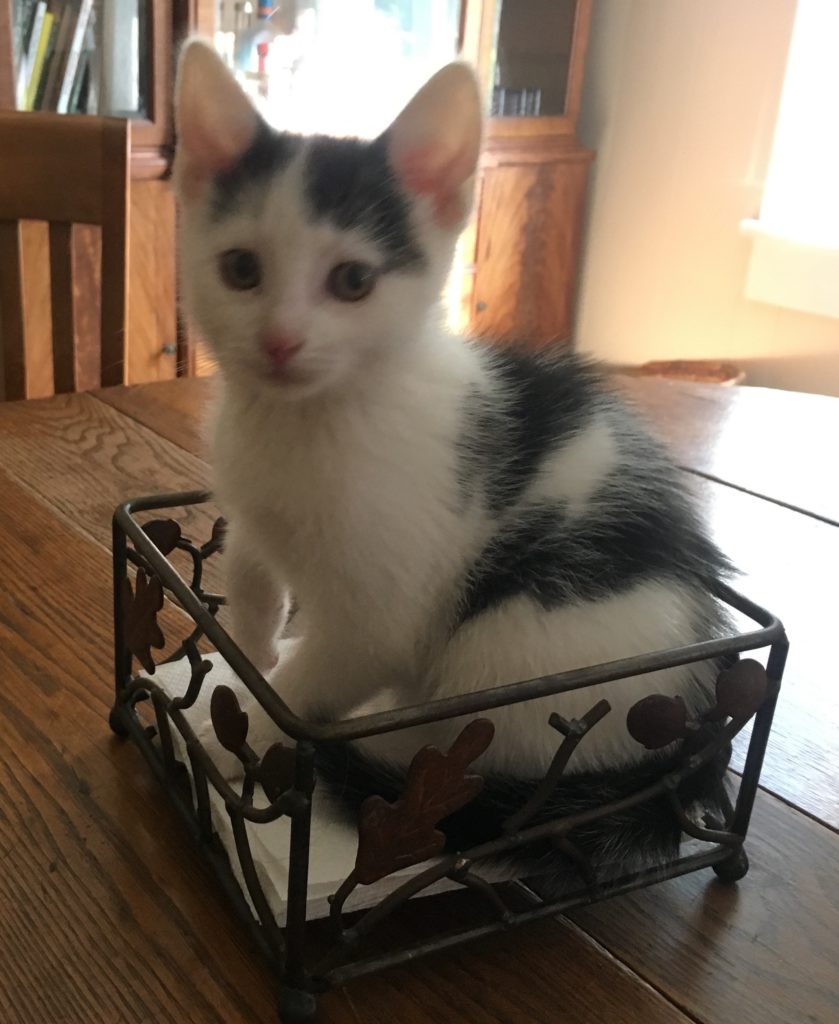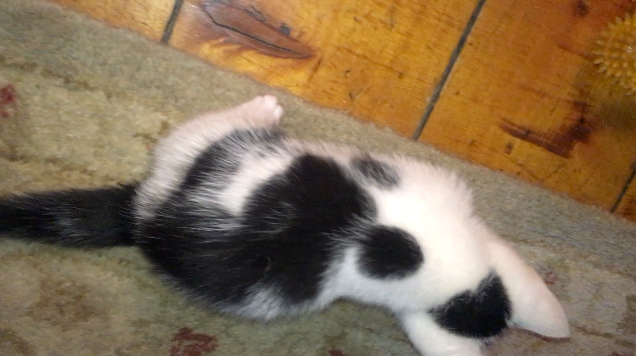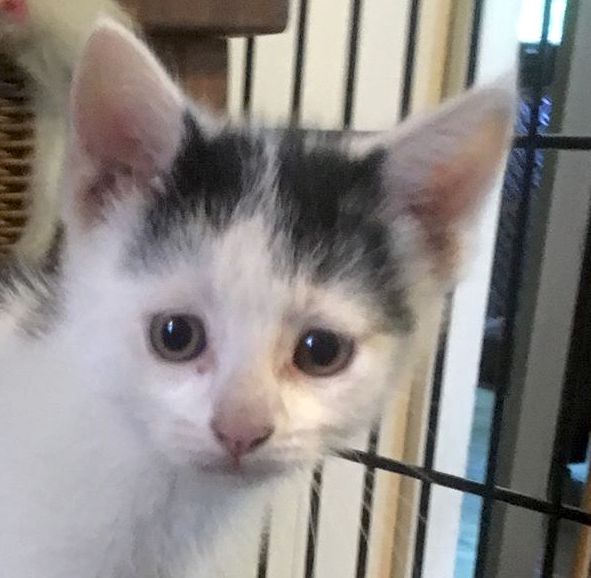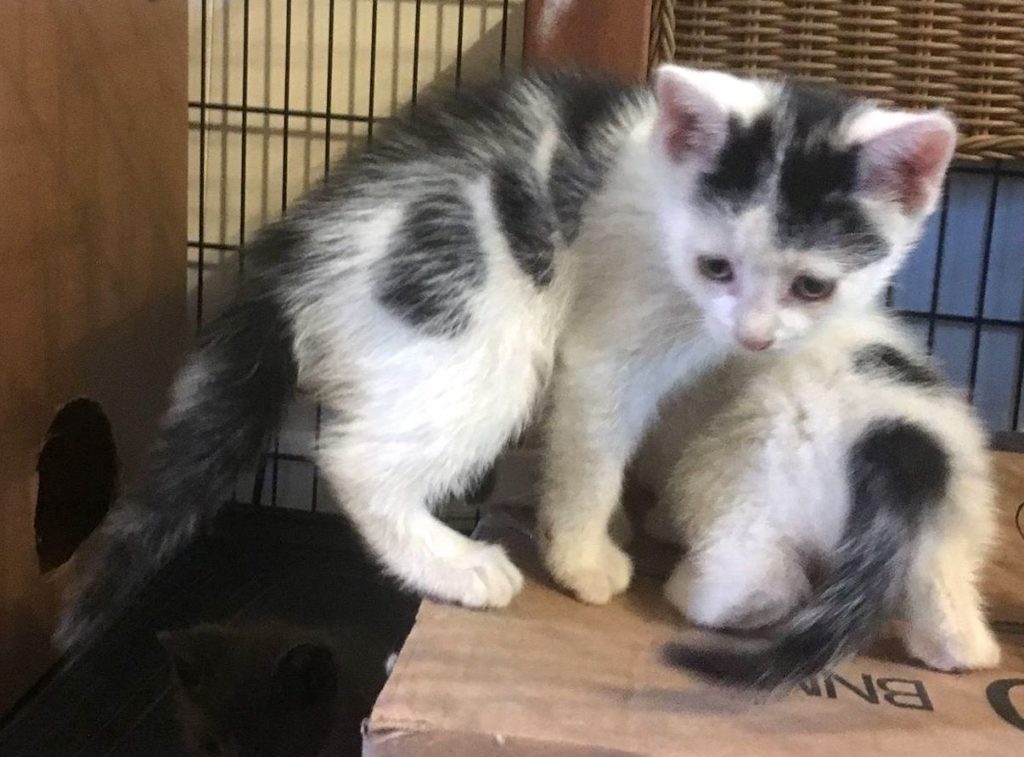 Their foster mom has made them fun boxes to climb on!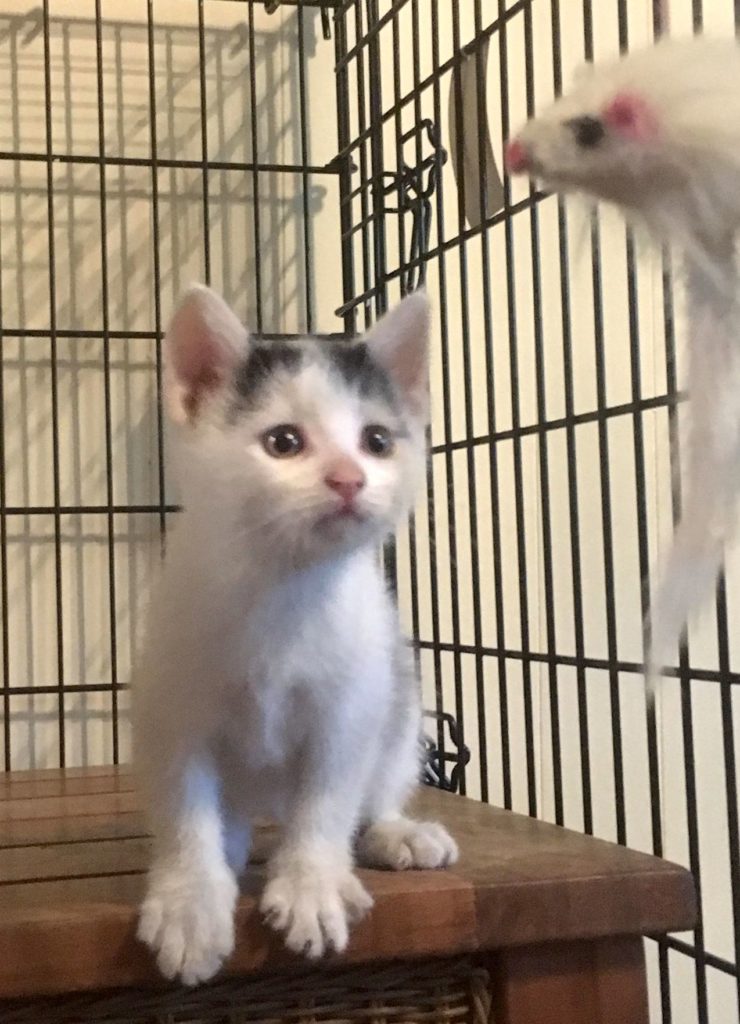 Smudge's kittens exploring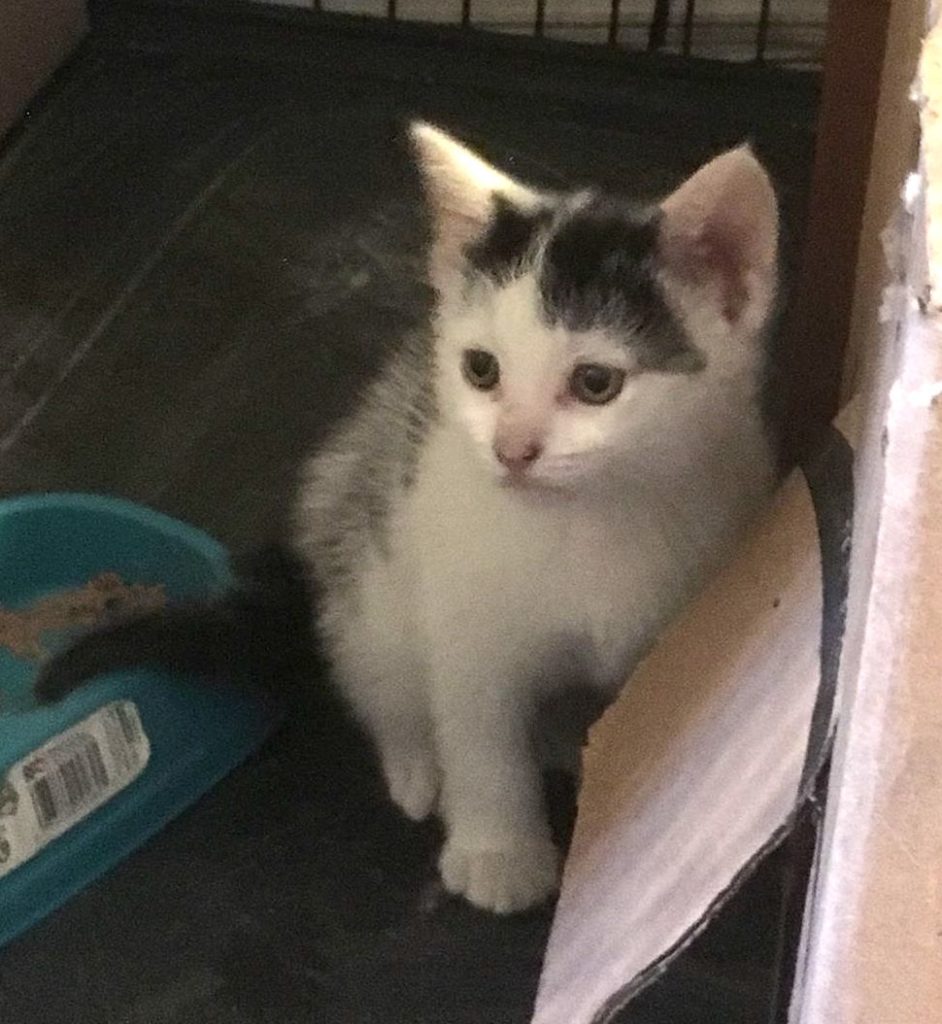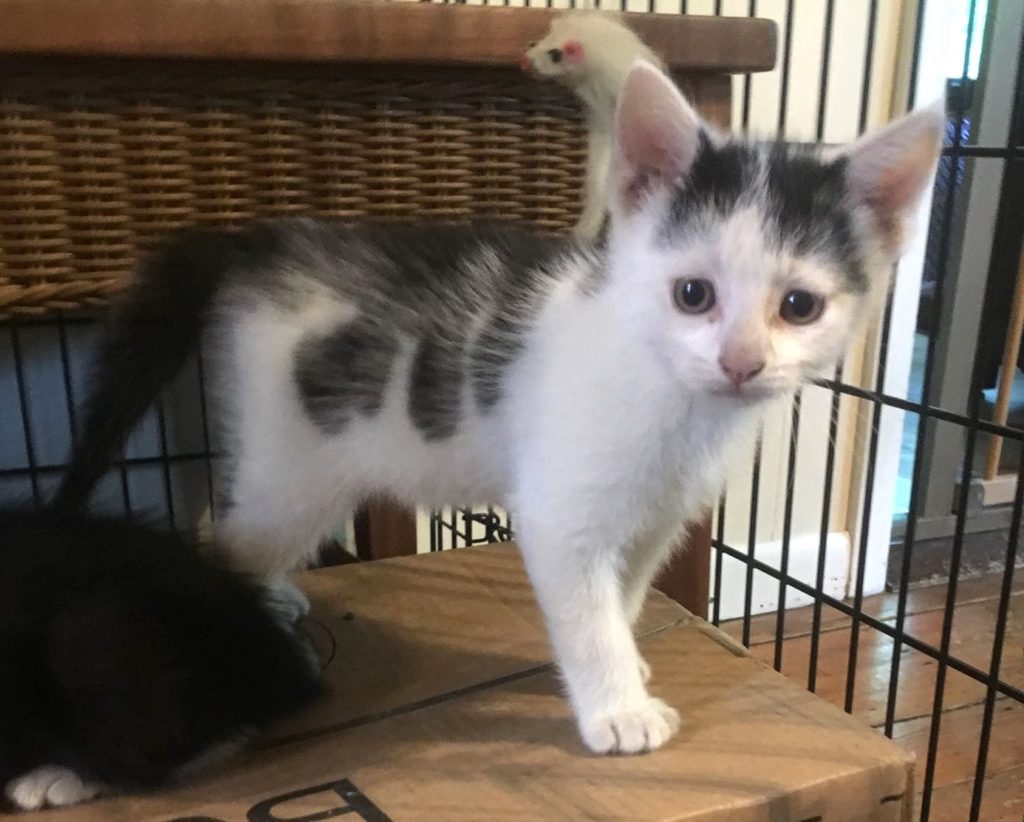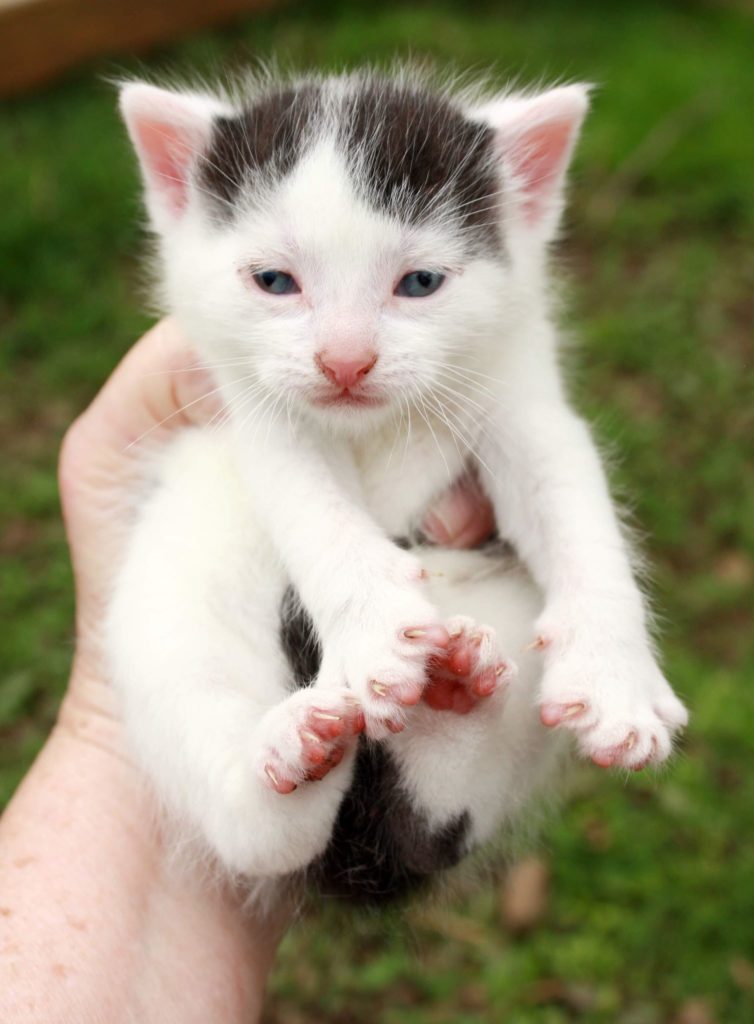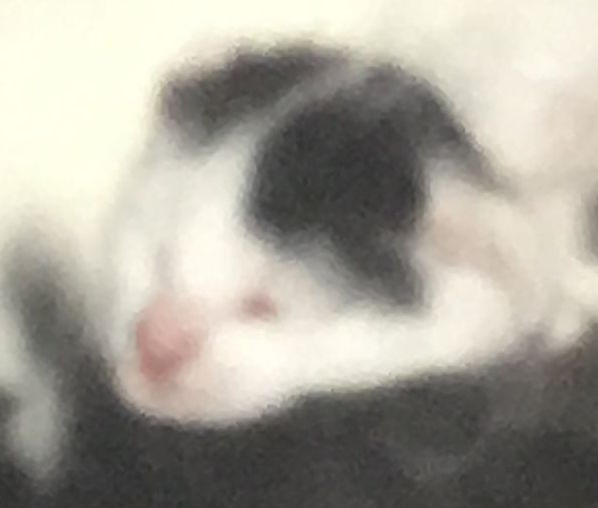 Speckles mom Smudge is a feral cat we trapped in late April who was pregnant. She is a good mama and took great care of her four babies.
Interested in giving a cat a loving Forever Home? Apply now by filling out an Adoption Application. To hold a specific cat, a $50 non-refundable deposit is required.
Learn more about The Feline Connection's adoption policies and procedures on our Adopt page.