Rutland, VT
Affectionate and loving beautiful void!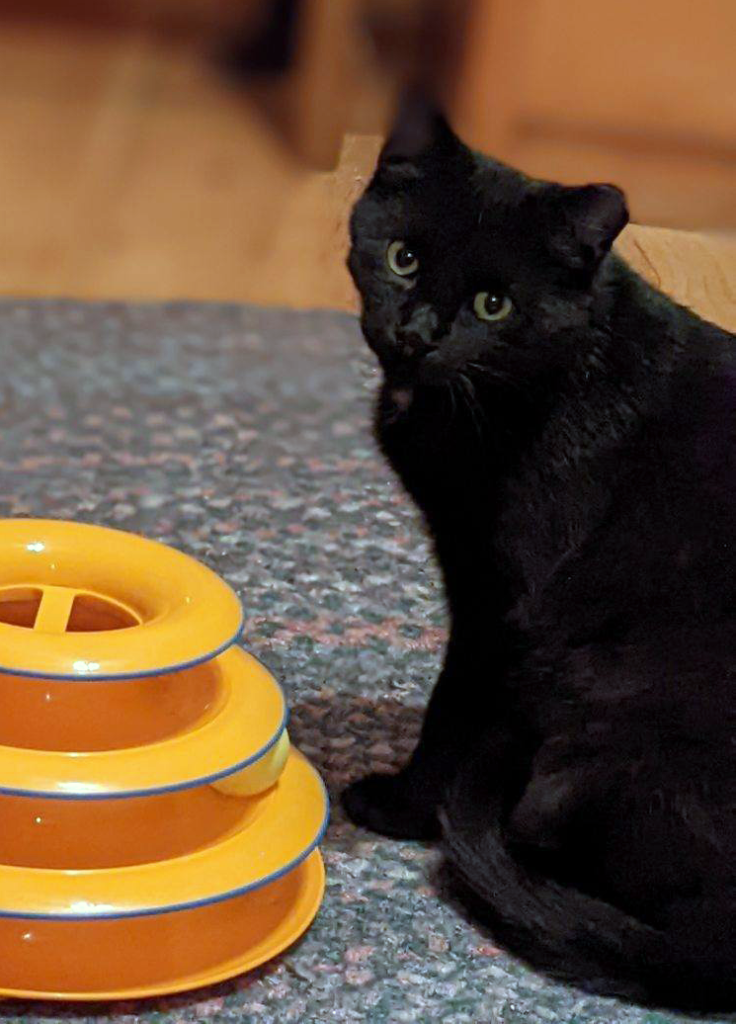 Stormie she is very affectionate after she gets to know you. She likes to rub her face on you and ask for scritches. She doesn't play much but enjoys sitting by the window, or in a cozy spot under the bed or in her carrier. She does occasionally entertain herself with ball toys or the ball tower.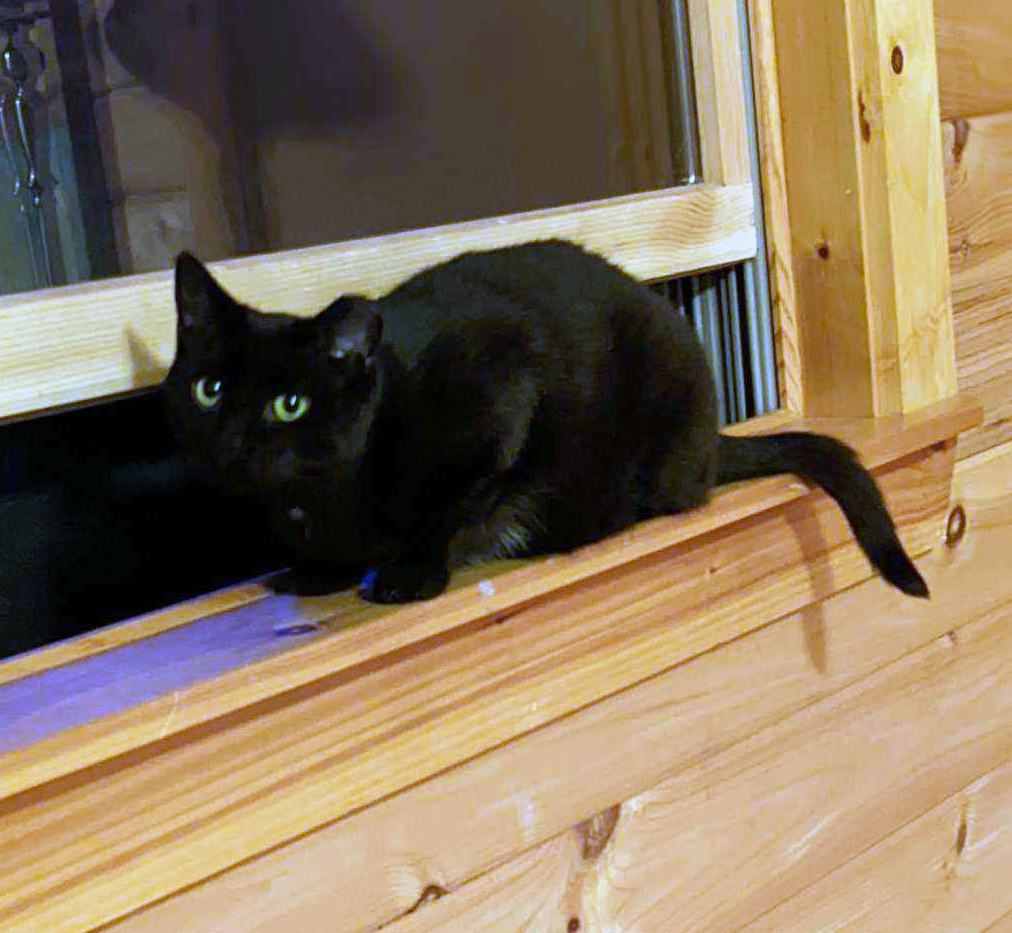 Stormie is the wiser older sister. She is protective of the other two (fostered by the same Foster Family) and would probably prefer to find a home where she could stay with at least one of them and look after them.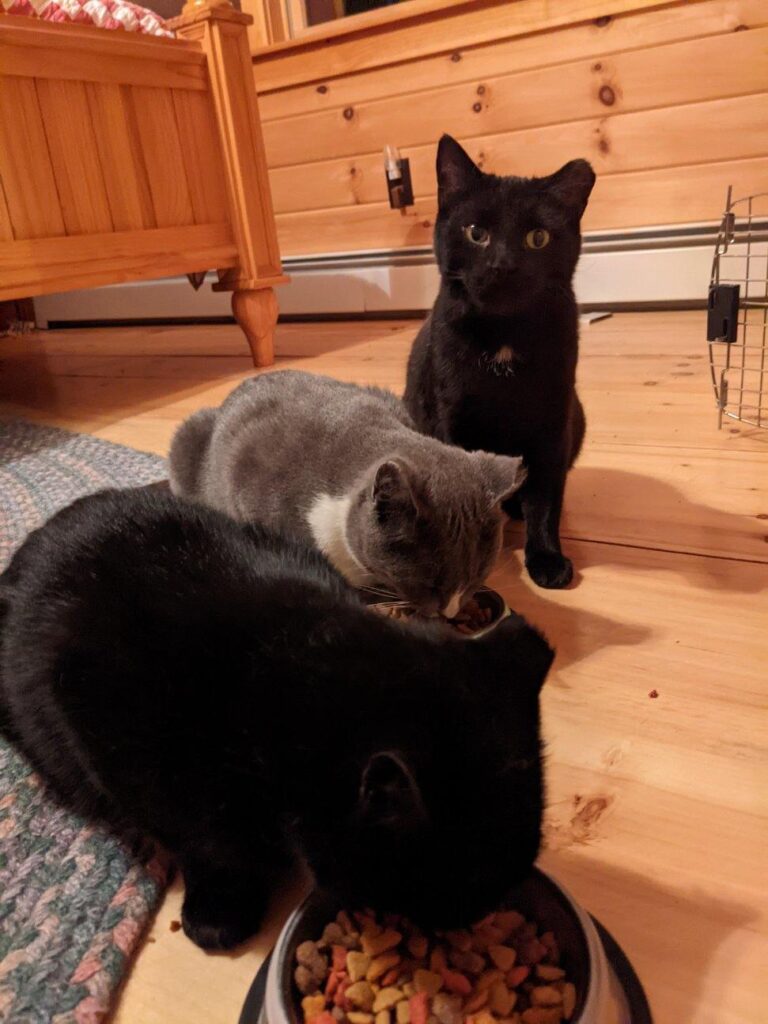 Stormie was trapped with thirteen other cats from the "Nature Barn". Once we got them into surgery, we realized that they were all emaciated–Stormie was only a four and a half lb adult, but full-sized! We also realized that most of the kitties we trapped were unexpectedly friendly. The farmers had been kind and socialized as many of them as they could. We scrambled and found Foster Families for all of the friendly ones.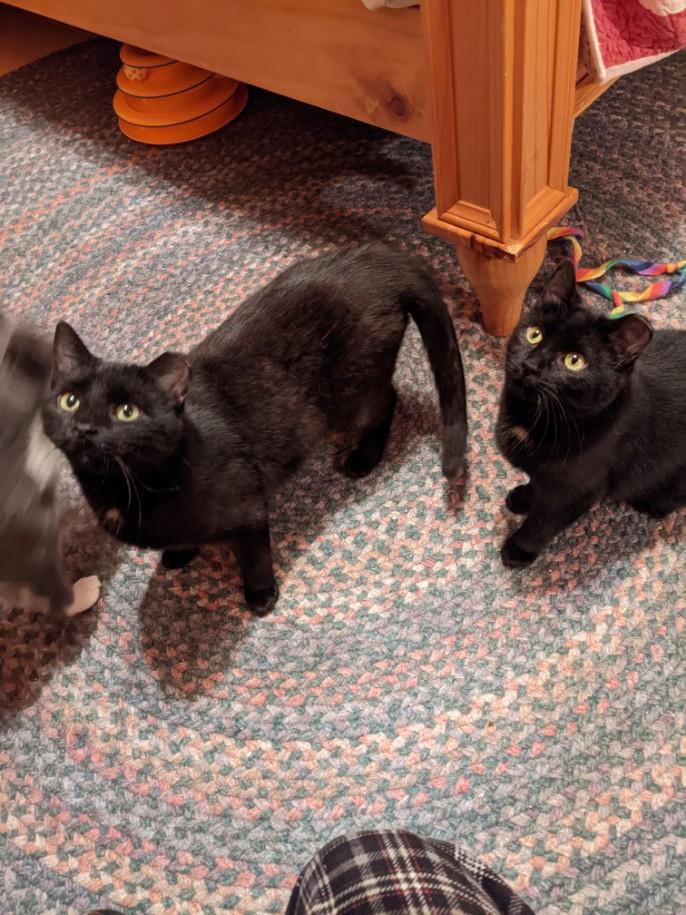 We estimate Stormie is about one and a half years old. She tested negative (good) for FeLV and FIV. She is now healthy and ready for her Forever Family. She has been spayed and has age-appropriate vaccines. She also has her very own microchip! She is all black with a small white locket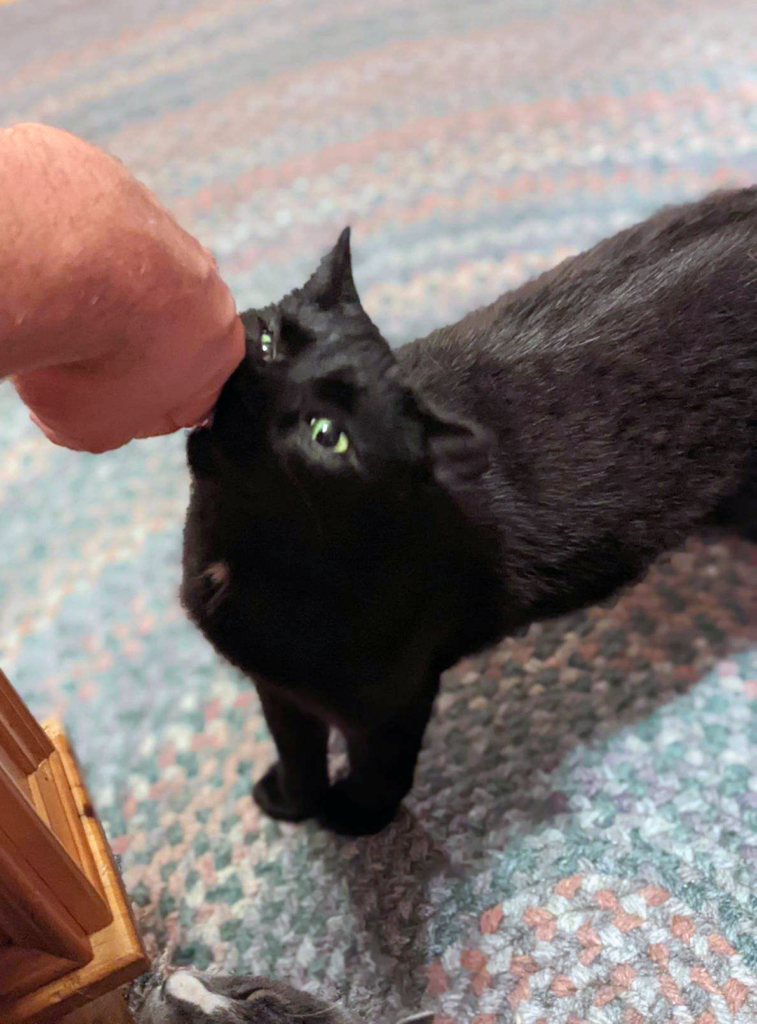 Interested in giving Stormie (and maybe one of her sisters) a loving and affectionate home? Please fill out an adoption application below and put her name on top!
---
Interested in giving a cat a loving Forever Family? Please fill out an Adoption Application. To place a cat on hold, a $50 deposit fee is required. Cats can be placed on hold after your Adoption Application has been approved.
Learn more about The Feline Connection's adoption policies and procedures on our Adopt page.