Friendly and affectionate former stray loves the indoor life and hanging with people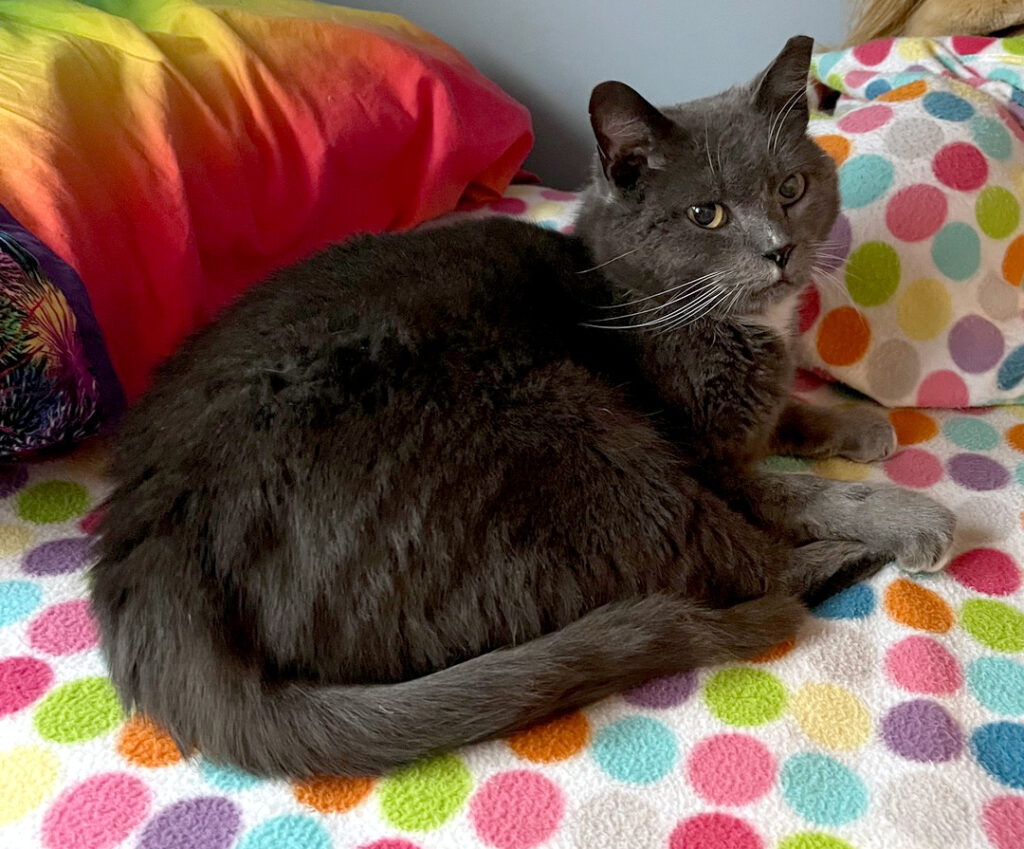 Sunny has been a stray cat in our neighborhood for the last 3-4 years. Us, as well have a few other neighbors have been feeding him, but just until the last few months, he never let us pet him or get close to him. He is a completely different cat now! He trusts humans again! He walked into our sunroom one night for food and hasn't left since. He loves to be pet, "makes bread", and purrs and purrs! He is afraid of dogs, but loves our busy 8yo daughter. He also is interested in our cats, but usually keeps to himself for the most part. He head butts us to tell us he wants attention.

Foster Mom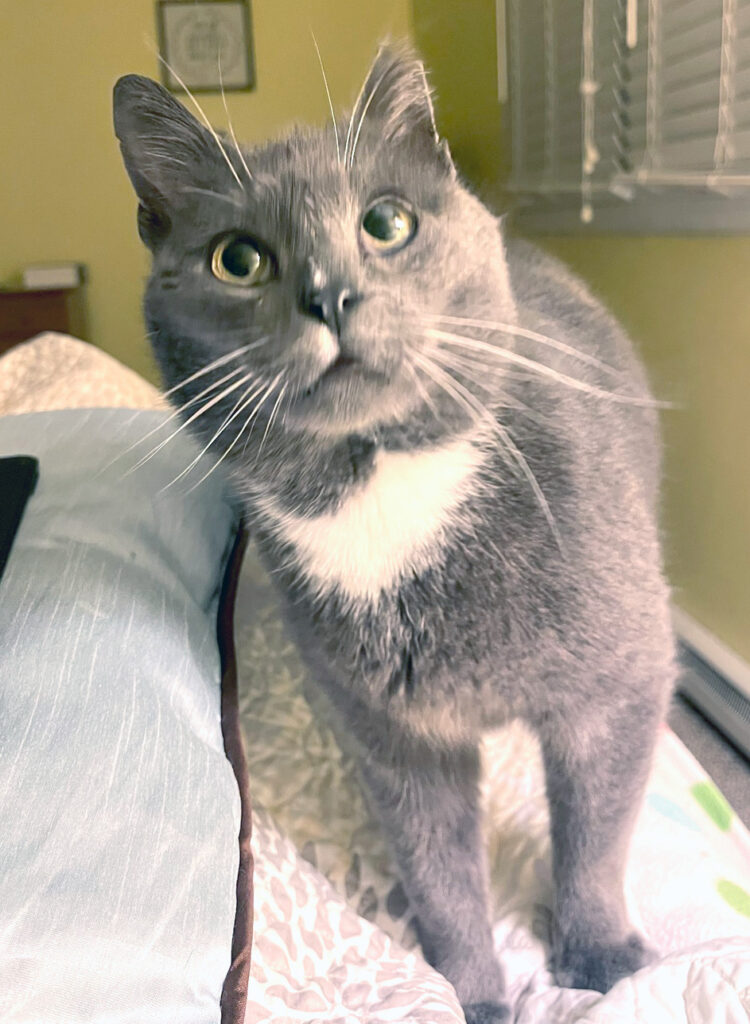 He chirps and talks when he's walking around the house. He loves catnip and mice, and balls! He will sleep on the bed or the floor. He doesn't love to be carried around, but can be found on a lap while watching tv at night. Sunny will make his new owners very happy with his "sunny" personality. ☀️

Foster Family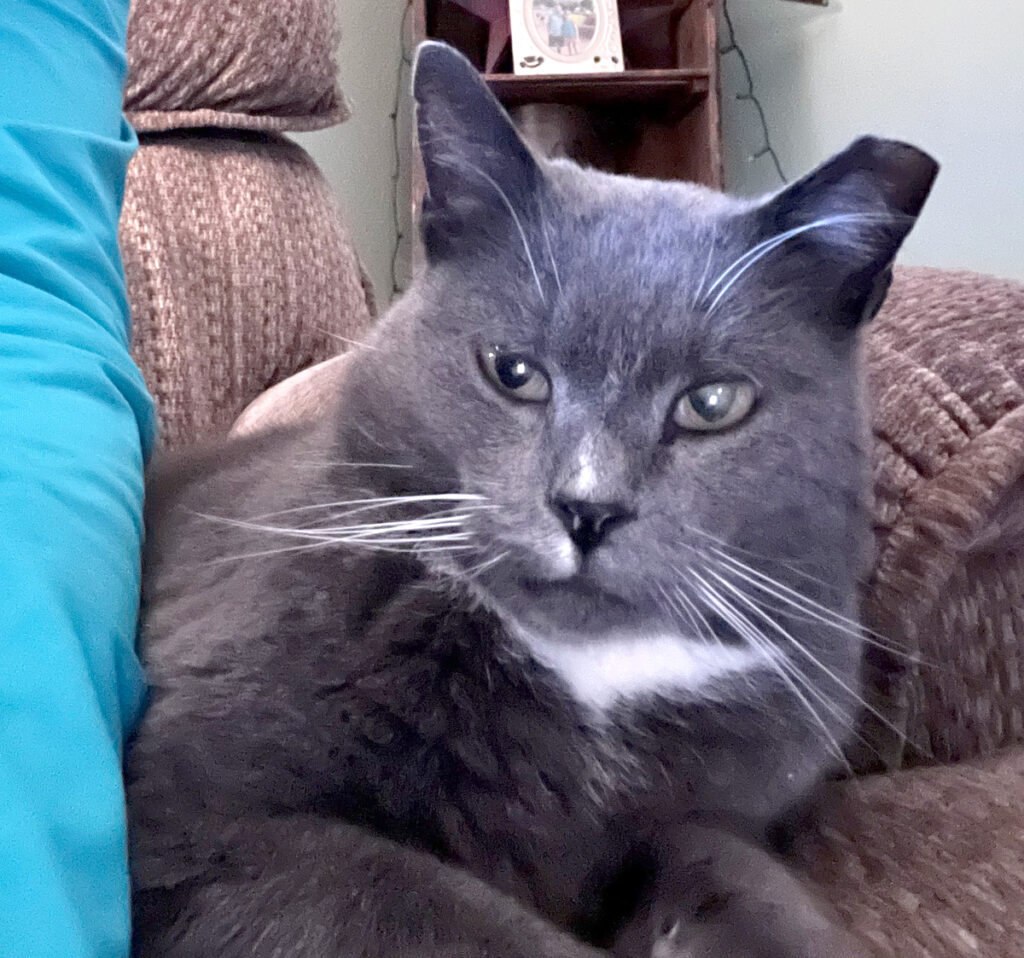 We are not sure how old Sunny is, but he is at least 4-5 years old. As is common for cats who have been outdoors, he has some bumps etc.. He tested negative (good) for FeLV/FIV and has been given age-appropriate vaccines. He has been microchipped. He was neutered and ear-tipped prior to rescue.
Need a big hunk of burning love in your life? Yes? Then Sunny wants you to apply to adopt him ASAP! Put his name on the top of your Adoption Application. If you are already approved, please let the adoption team know that you are interested in Sunny.
---
Interested in giving a cat a loving Forever Family? Please fill out an Adoption Application. To place a cat on hold, a $50 deposit fee is required. Cats can be placed on hold after your Adoption Application has been approved.
Learn more about The Feline Connection's adoption policies and procedures on our Adopt page.