Available for Adoption, Rutland VT
Thimble: Bold. Adventurous. Funny. Cuddly. Playful. Pretty. Good with cats.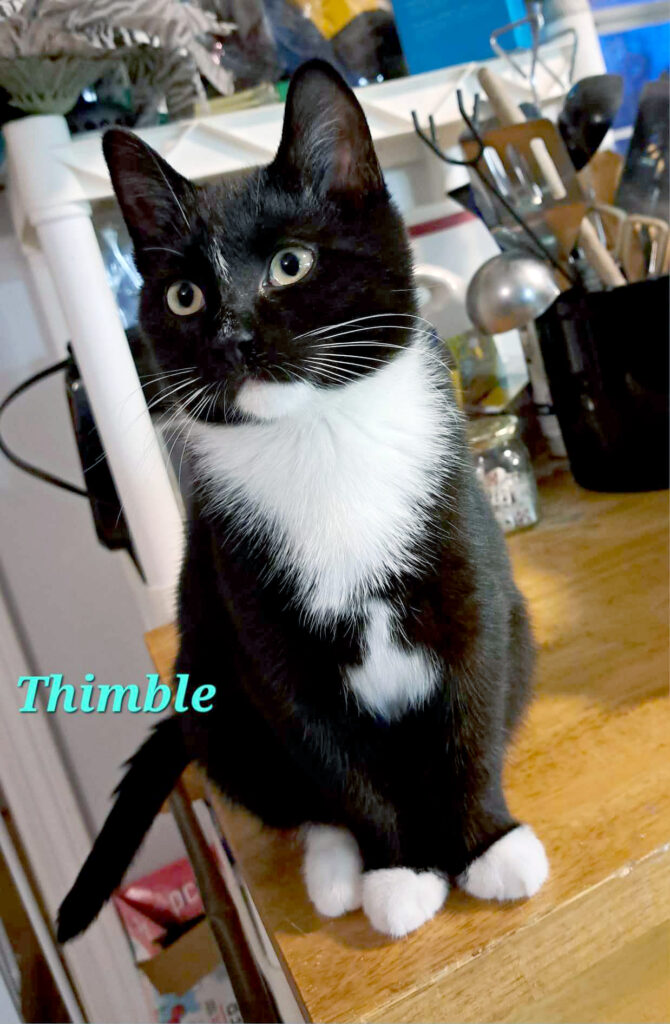 Meet Thimble, the fearless and adventurous tuxedo kitten with sleek fur. With her striking black and white coat, she's not just any ordinary kitty; she's a little ball of boundless energy and charm.
Thimble's inquisitive nature knows no bounds. She's the one who's always up for a daring adventure, and you can often find her sneaking out onto the deck. She is an indoor-only cat who is a good candidate for harness training!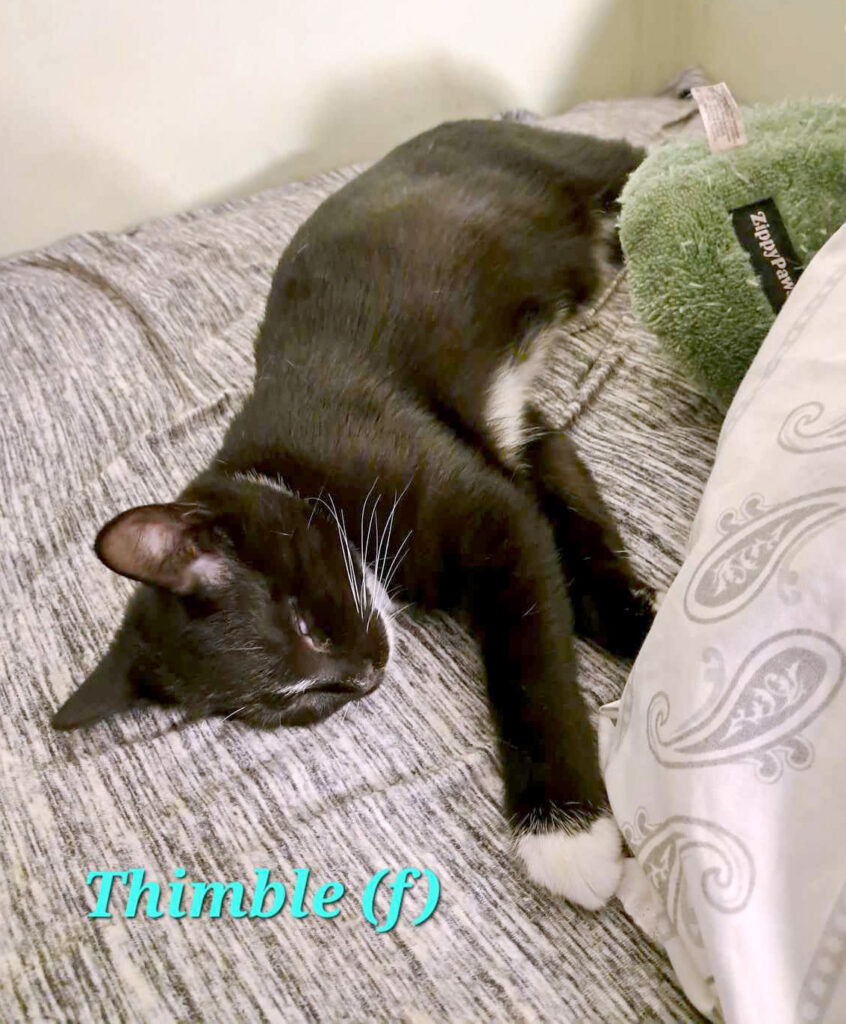 Despite her bold adventures, Thimble has a soft side too. She adores skritches and cuddles, and she's not shy about letting you know when she's in the mood for some affection. She will often sleep with her Foster Family!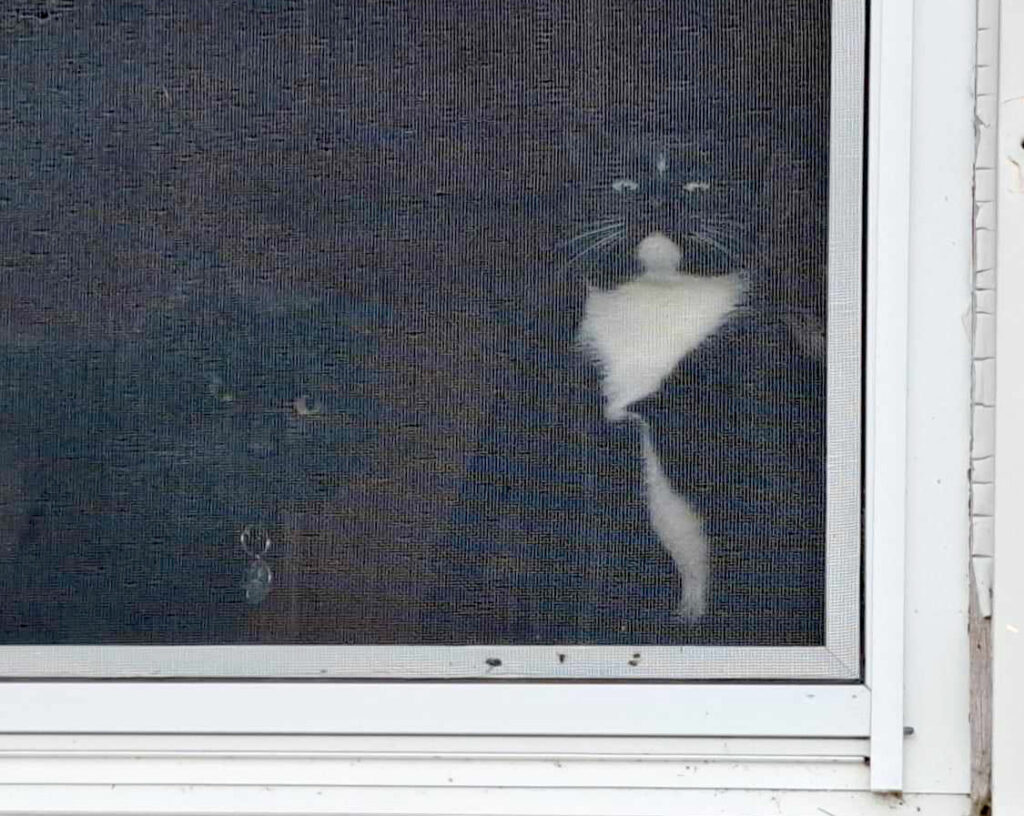 But where Thimble's bold and fun personality truly shines is at mealtime. She's usually the first to eagerly jump into the food bin, showing her unwavering enthusiasm for every meal. Her love for food is both adorable and entertaining, as she's a true foodie at heart.
Thimble was surrendered to The Feline Connection as part of the SPIF program at 6 weeks old. She was hand-raised from birth, and has been to all the best housecat schools! She was born in mid-June and has been spayed, microchipped and given age-appropriate vaccines. She is negative (good) FeLV and FIV through one of her siblings. She is good with other cats, and currently doing just fine in a busy foster household.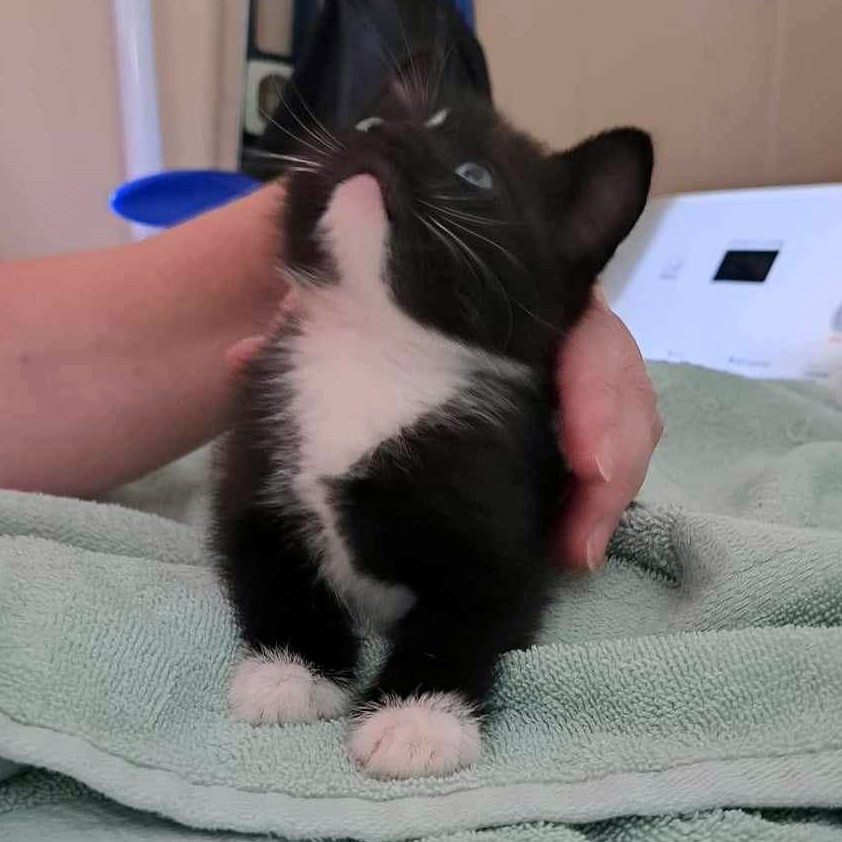 Thimble is the embodiment of adventure, affection and charm. With her sleek fur and spirited personality, she's the perfect addition to any family looking for a companion who can add a dash of excitement and warmth to their lives.
---
Interested in giving a cat a loving Forever Family? Please fill out an Adoption Application. To place a cat on hold, a $50 deposit fee is required. Cats can be placed on hold after your Adoption Application has been approved.
Learn more about The Feline Connection's adoption policies and procedures on our Adopt page.
Learn more about The Feline Connection's adoption policies and procedures on our Adopt page.