Available for Adoption
Rutland, VT
It's okay if you fall in love with Tomorrow today!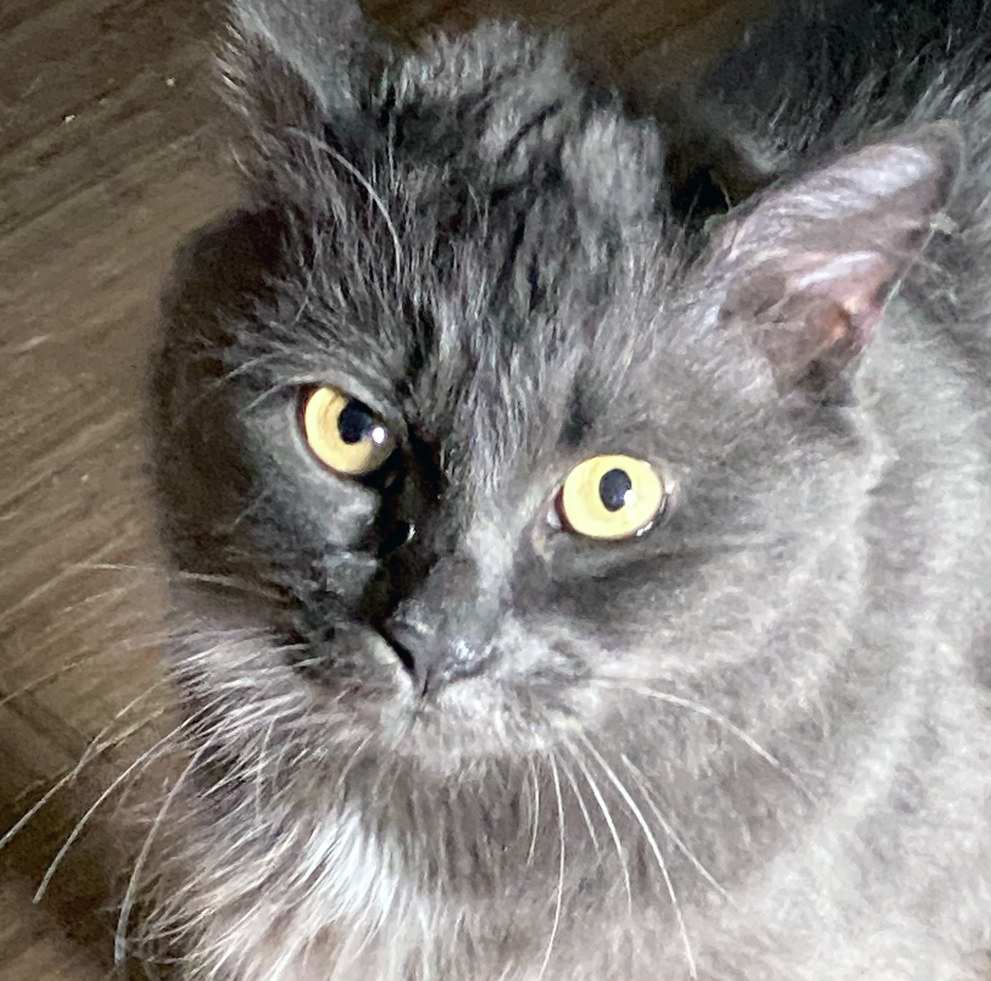 This special lady had a rough go as a pregnant stray. She gave everything to her kittens at her own expense. When she came to us, her babies were just two days old and she was super thin and losing her hair. Despite everything, Tomorrow was a super mom to her five kittens (Abbott, Costello, Who, What, and I Don't Know) and with good nutrition and a warm, safe home, she has come to be healthy and is now loving life. She's even developed a bit of a belly, but who could blame her?!? Tomorrow craves attention, loves other cats and dogs, and would be fine in a busy household.
ACCEPTS DOGS/CATS/CHILDREN: Yes, she loves other cats, is not afraid of dogs, and has been exposed to older children. She is a lover and is sure to be good with anyone who will give her attention (as long as they treat her nicely).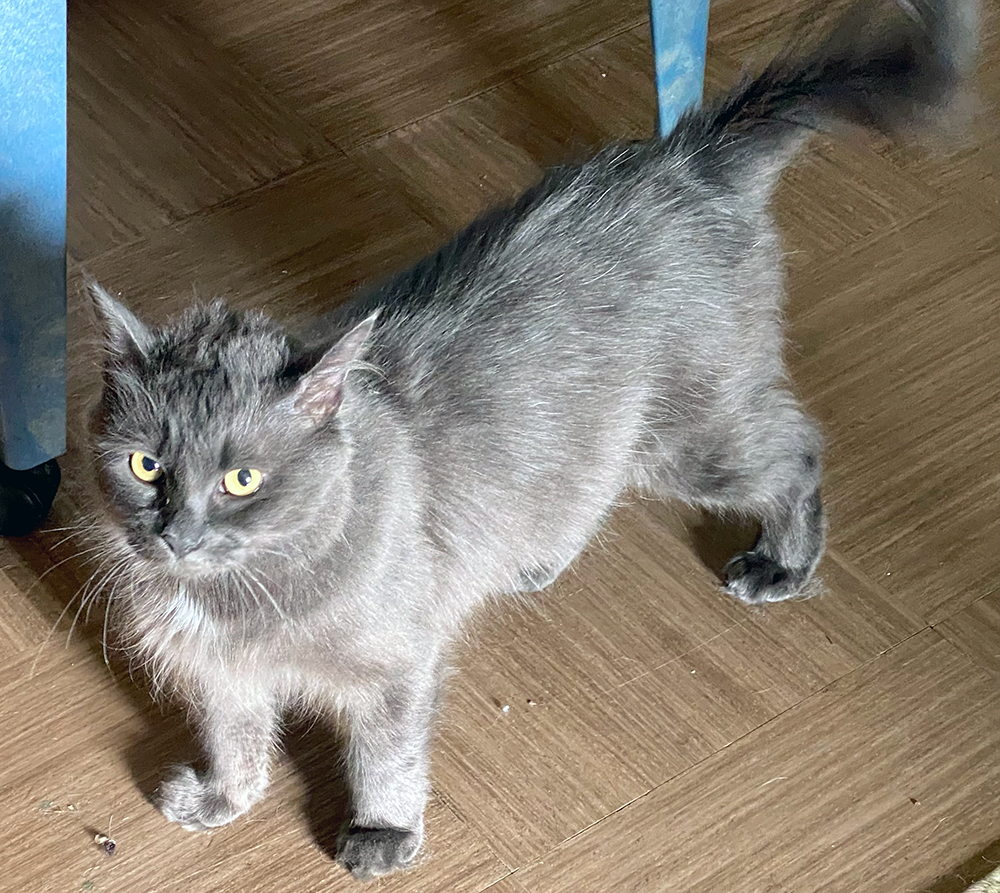 Tomorrow is active and nosy 😉
Both curious and playful, she loves to play with and groom her foster brothers and sisters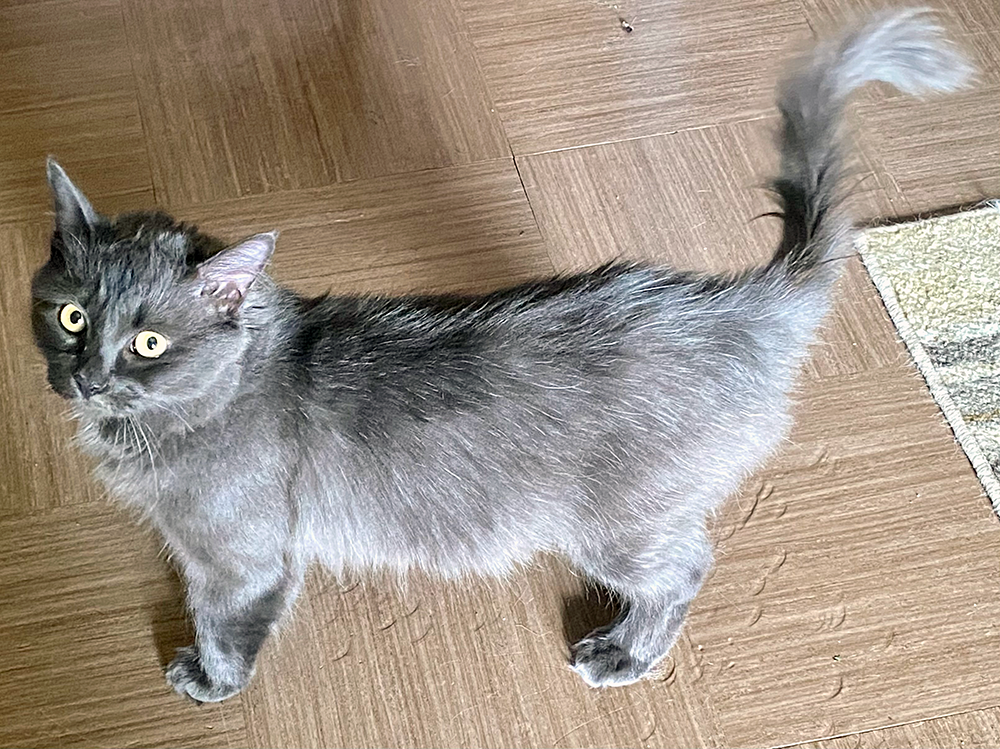 What is her favorite Food? Anything and everything! She went from a malnourished pregnant stray who was losing her hair because of giving everything to her babies, to a solid, healthy, fluffy girl with a bit of a round belly!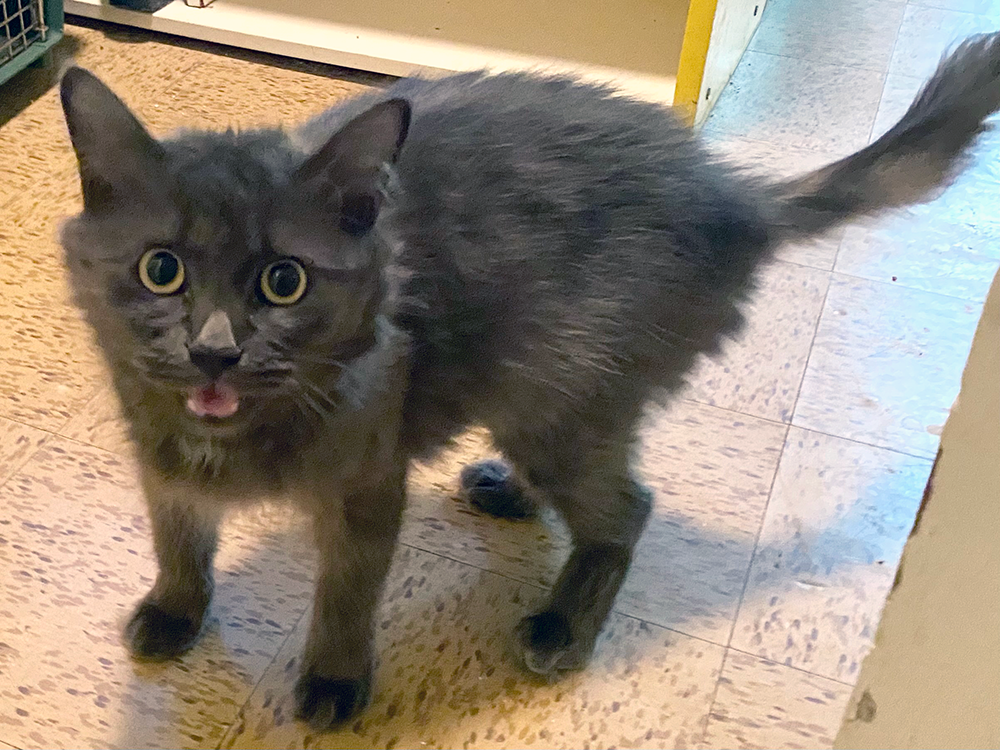 She likes playing with other cats/kittens best but will occasionally bat at a ball or toy mouse.
FAVORITE ACTIVITY: Shadowing humans…sometimes you can't get away from her
FAVORITE SLEEPING SPOT: She loves a spot of sun or to curl up on my bed. What she likes even better is when she gets both!
Tomorrow has been spayed, is up-to-date on FVRCP and Rabies vaccines, and has a microchip. She tested negative (good) for FeLV and FIV.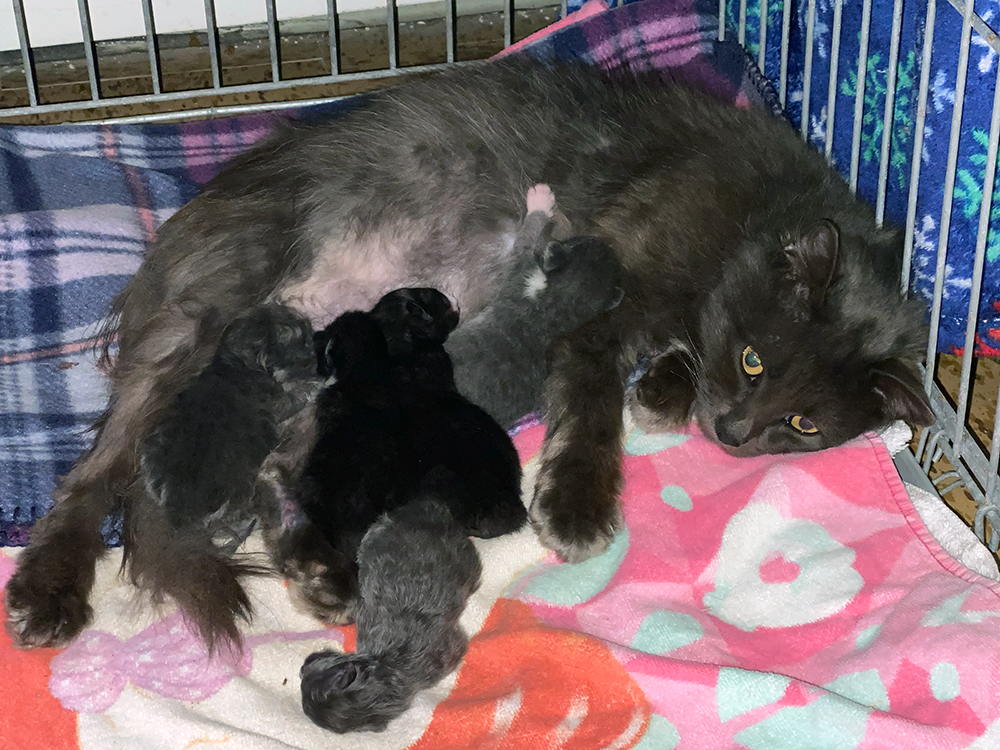 DREAM HOME/FAMILY: Tomorrow's dream home does not have to be a quiet one. She would love to have a family with several humans to give her attention (and food!), and at least one fur-covered sibling. She will make herself at home quickly and would like to be treated like the Queen that she is!
It is time for Tomorrow to go to a loving, forever family who will treat her like the queen that she is! If you are interested in adopting this special girl, fill out an adoption application below for Tomorrow today.
---
Interested in giving a cat a loving Forever Family? Please fill out an Adoption Application. To place a cat on hold, a $50 deposit fee is required. Cats can be placed on hold after your Adoption Application has been approved.
Learn more about The Feline Connection's adoption policies and procedures on our Adopt page.
Learn more about The Feline Connection's adoption policies and procedures on our Adopt page.