Rutland, VT
Meet the beautiful and adorable Trixie "Pirate" Morton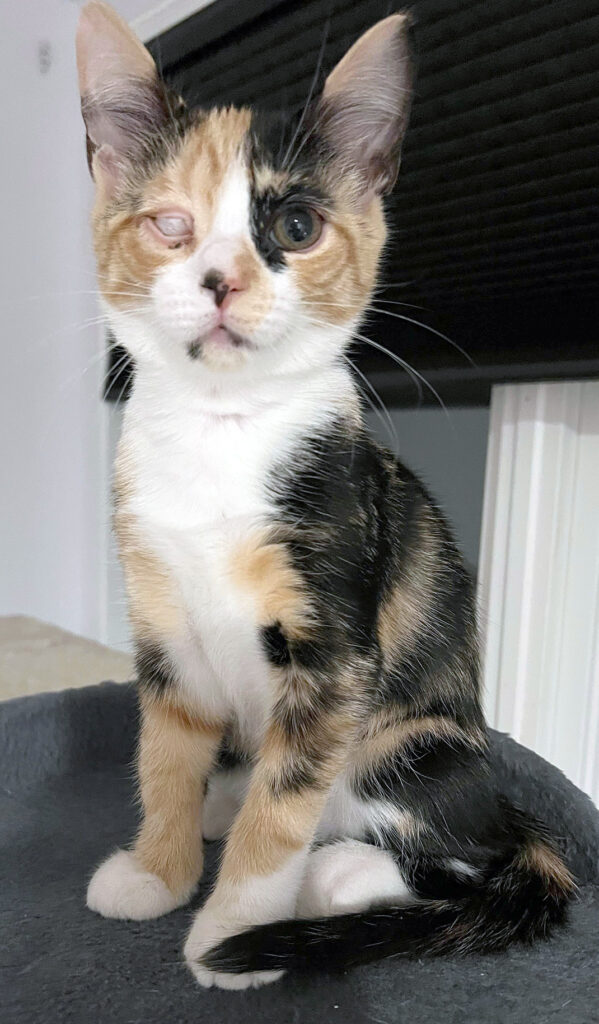 Trixie Morton and all the Looney Tunes cats come from a barn where the owner has been working with the cats, and some are friendly. We have had Trixie since she was about a week old. Her mom was quite protective, and she is currently in "finishing school" for the life of a loved and papered house cat!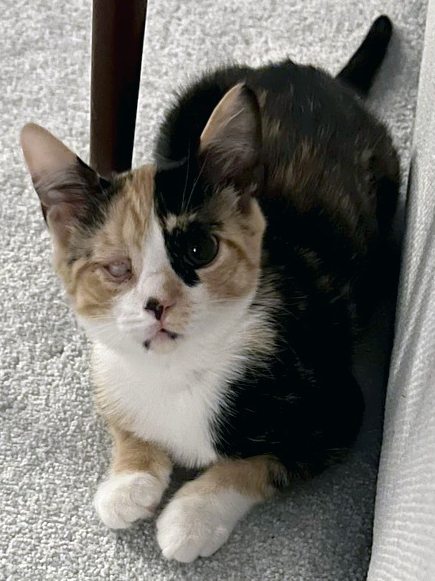 She is playful with her sisters and brothers and loves sitting on the cat tree.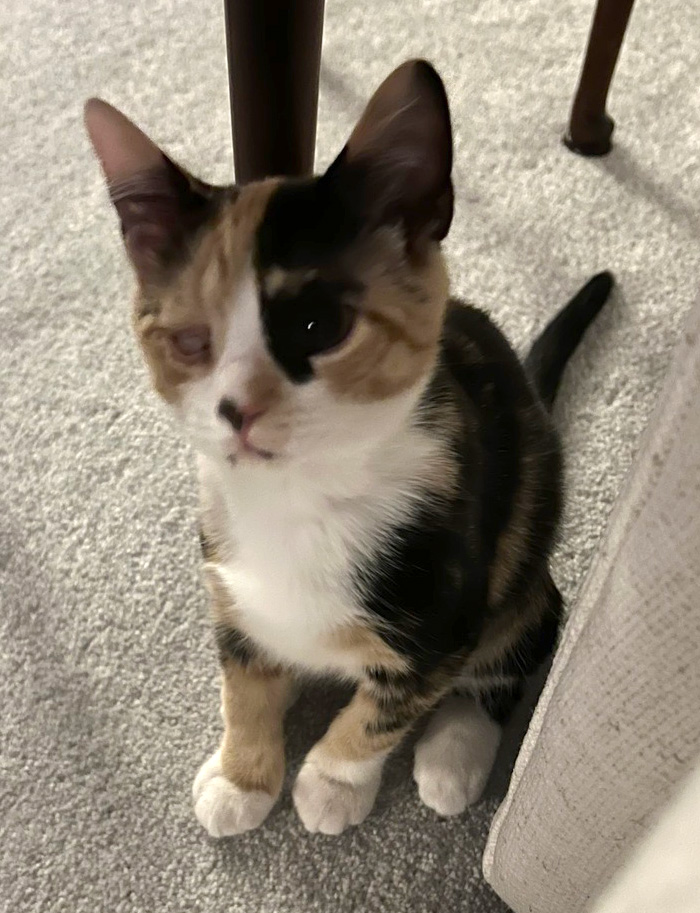 We estimate Trixie Morton was born in the last days of July 2022, and was rescued shortly thereafter. She has been spayed, given age-appropriate vaccines and a microchip. She tested negative for FeLV/FIV through a sibling.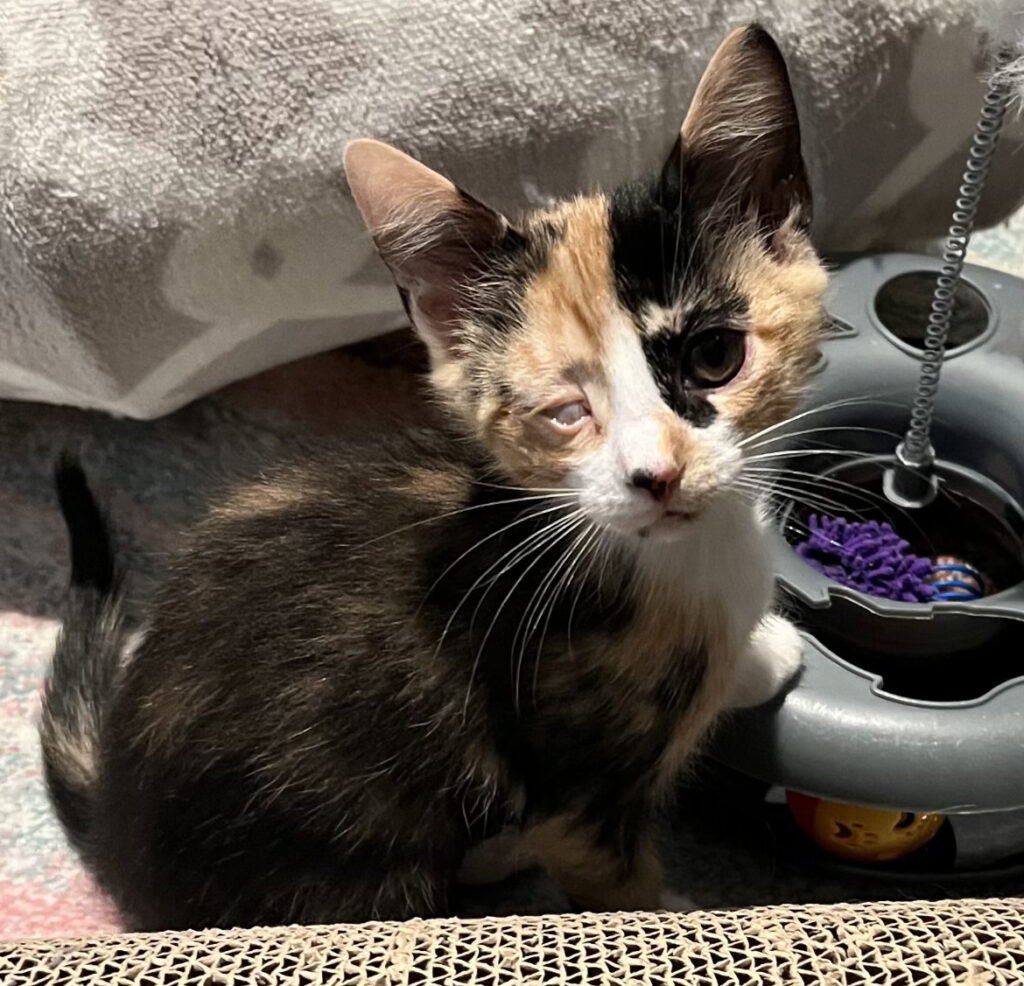 We always recommend adopting kittens in pairs. It helps them learn good manners, they can keep each other company, and they are so cute to watch! Trixie has a number of cute littermates who would make great companions for this special girl.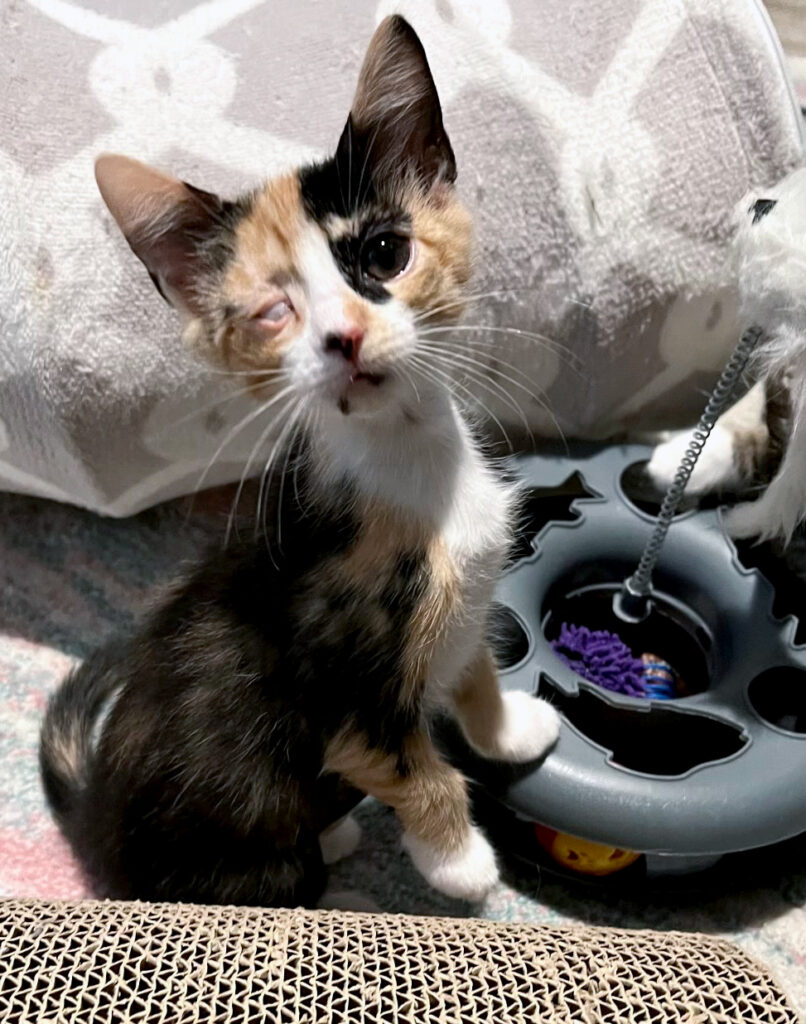 Trixie Morton is looking for a loving Forever Family who will dote on her, provide lots of love and tasty food, and who thinks a pirate girl is wonderful! If you are interested in adopting Trixie, please fill out an Adoption Application below, and put her name on top!
---
Interested in giving a cat a loving Forever Family? Please fill out an Adoption Application. To place a cat on hold, a $50 deposit fee is required. Cats can be placed on hold after your Adoption Application has been approved.
Learn more about The Feline Connection's adoption policies and procedures on our Adopt page.