Rutland, VT
Floofy, sassy, playful, energetic, loyal, social and affectionate Tsunami!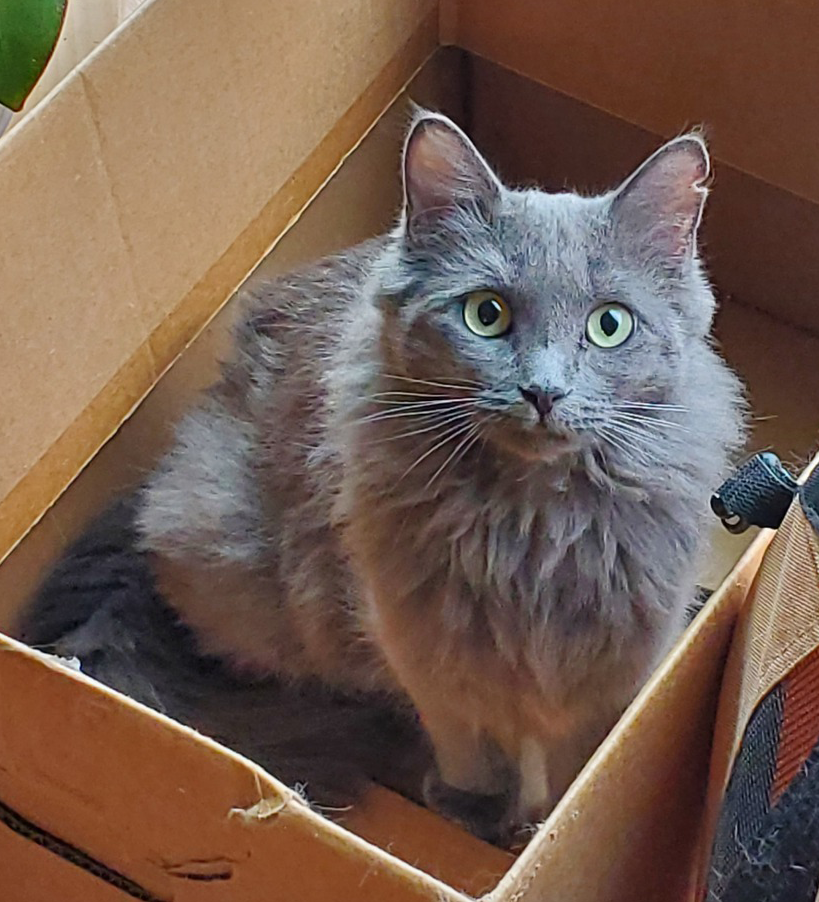 She gets up on my lap for her treats, and has recently started to hang out on my lap for pets after she's finished--she has the potential be become a lap kitty! She is very curious and tends to be where the action is, albeit on the sidelines watching sometimes. Tsunami seems to enjoy being around people…she follows me around the apartment.

Foster Family
This silly gal is now underfoot all the time! She follows me around, weaving back in forth in front of me when she wants attention. She greets me at the bottom of the the stairs and asks for pets, which is a behavior she learned from one of my cats. I can approach her for pets now, whereas before she only liked being petted while in her "safe space."

Foster Family November 17, 2021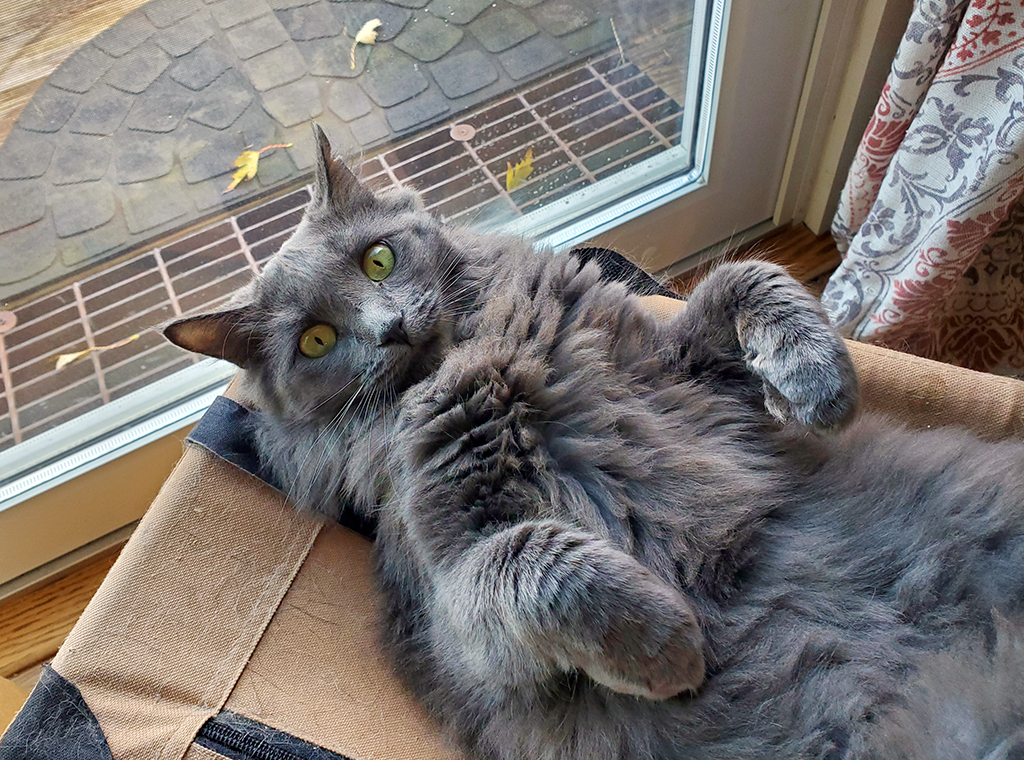 She is VERY playful and though she plays well by herself, she would really like to have another cat to play with. When my cats are in the playing mood they chase each other up and down the stairs. She is very persistent when it comes to initiating play, which may make an older kitty unhappy with her. Tsunami loves feather wand toys, balls that she can chase, and soft toys that she can carry around with her.

Foster Family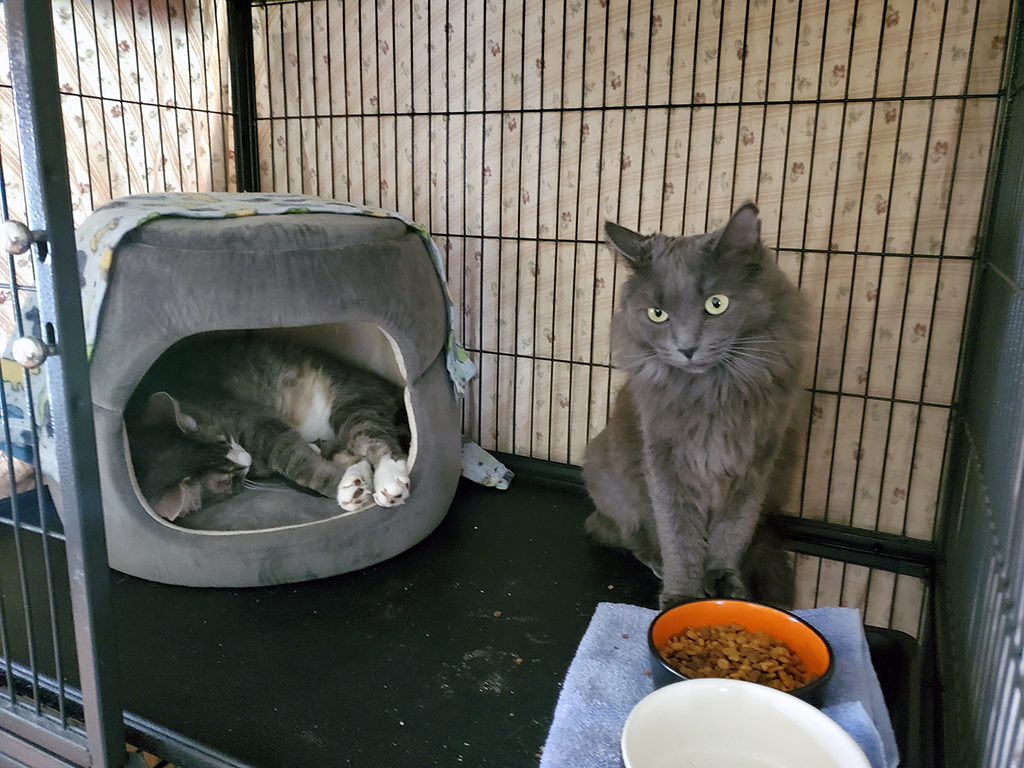 Tsunami came to The Feline Connection in May 2021 with other family members. Her estimated date of birth is in the summer of 2020. She has been in undergoing intensive socialization with an experienced foster family.
It will probably take her a while to adjust in a new home, but she is very curious and outgoing. I was able to vaccinate and cut her nails by myself by toweling her. She isn't the slightest bit mean or aggressive, just very scared of restraint.

Foster Family
Not picky about food, and LOVES her Delectable Squeeze Up treats. A+ on litter box use, not a single accident. Tsunami doesn't like to be picked up, but she loves being petted all the time, and with that floof, that is what you will want to do!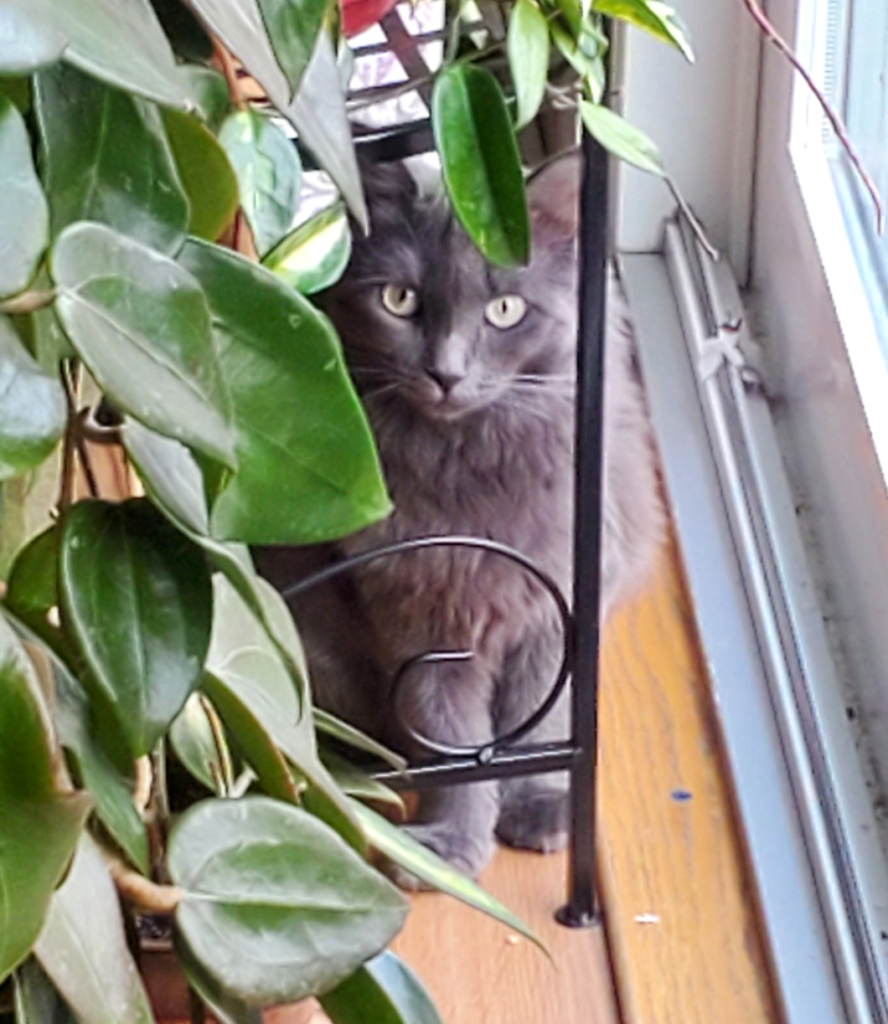 She has been spayed, microchipped, and has her age-appropriate vaccinations. She tested negative (good) for FeLV and FIV.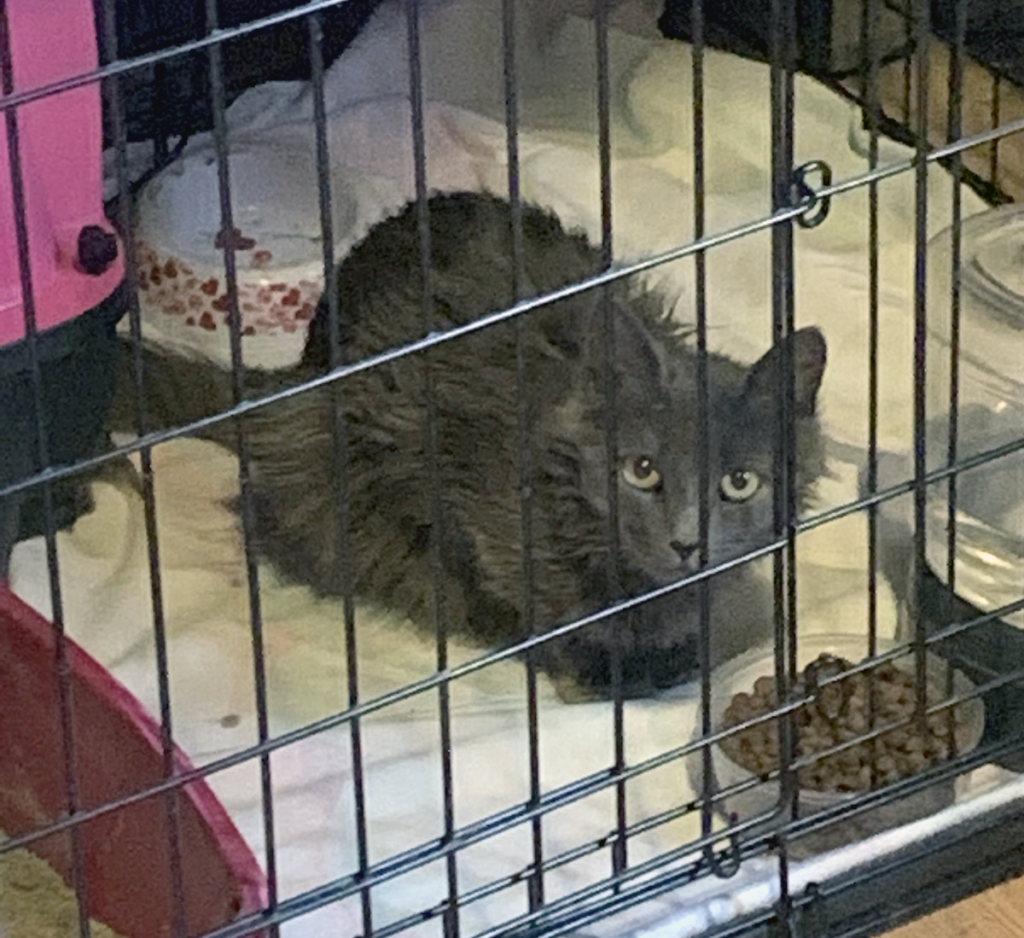 Tsunami has settled into life with humans, and is looking forward to a loving forever family with other active feline buddies to play with, plenty of toys, love, affection and willingness to help her learn more about how wonderful people can be! Interested? Please fill out an adoption application below!
---
Interested in giving a cat a loving Forever Family? Please fill out an Adoption Application. To place a cat on hold, a $50 deposit fee is required. Cats can be placed on hold after your Adoption Application has been approved.
Learn more about The Feline Connection's adoption policies and procedures on our Adopt page.