So handsome, playful, sweet, soft, and learning the joys of life as a housecat.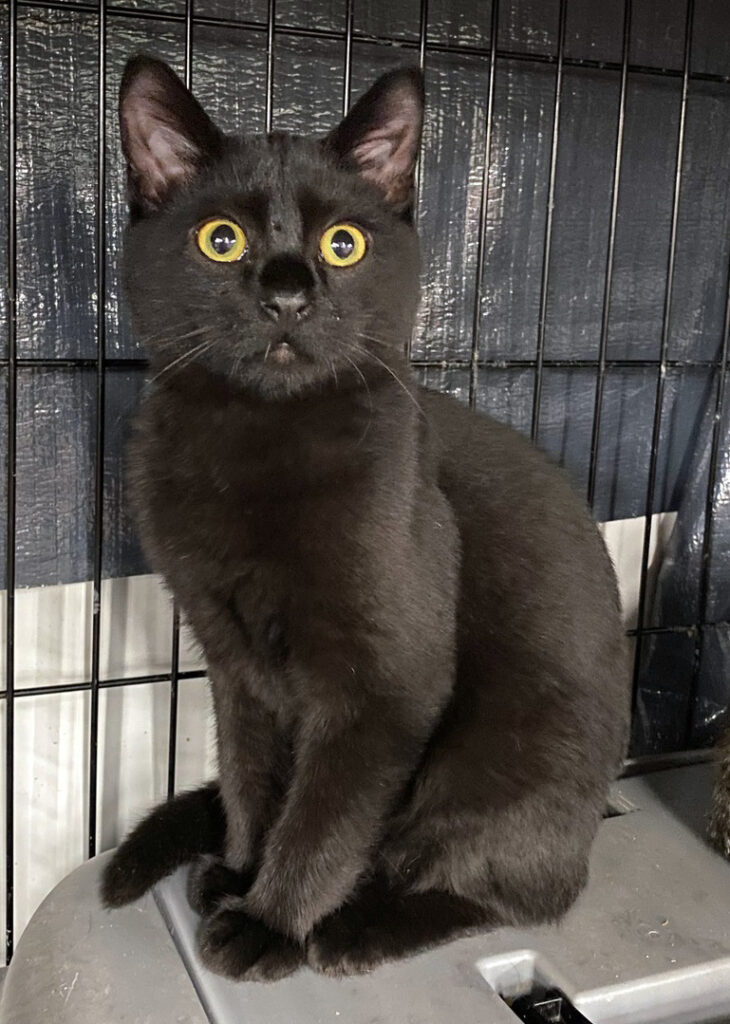 Licorice, a sweet ball of ebony fur, has quite the story to tell. This black kitten with a soft inky coat was born into a cat colony, but life had something else in store for this brave boi.
Since finding his way into The Feline Connection, Licorice has been on a journey of transformation. At first, he was a bit scared and reserved, understandably so after his early life outside. But, beneath that initial timid demeanor, we discovered a world of sweetness and a heart full of curiosity.
Licorice has been learning to appreciate the gentle touch of human hands, warming up to getting pets, and discovering the joy of cuddles. It's been heartwarming to watch him discover the fun of playing with toys, leaping, and pouncing with feline exuberance. There are still moments when he can be a little reserved. But we know that with patience, love, and understanding, Licorice will continue to blossom into the wonderful companion he is destined to become. He and his cohorts currently hang-out in a separate area in his Foster Family's busy home. Experience tells us that as soon as he gets more one-on-one time in the a home he will further blossom.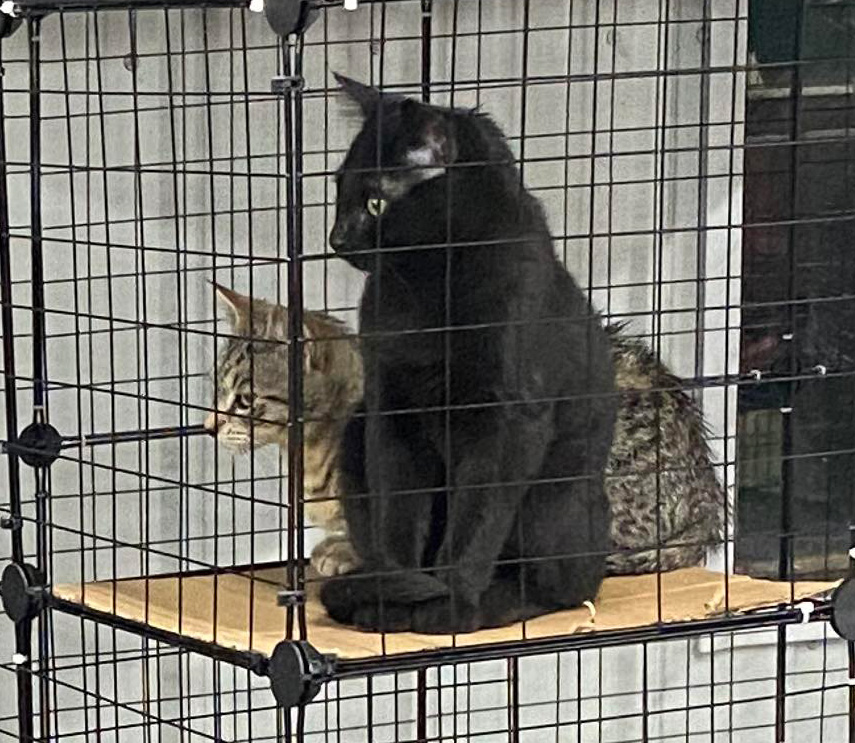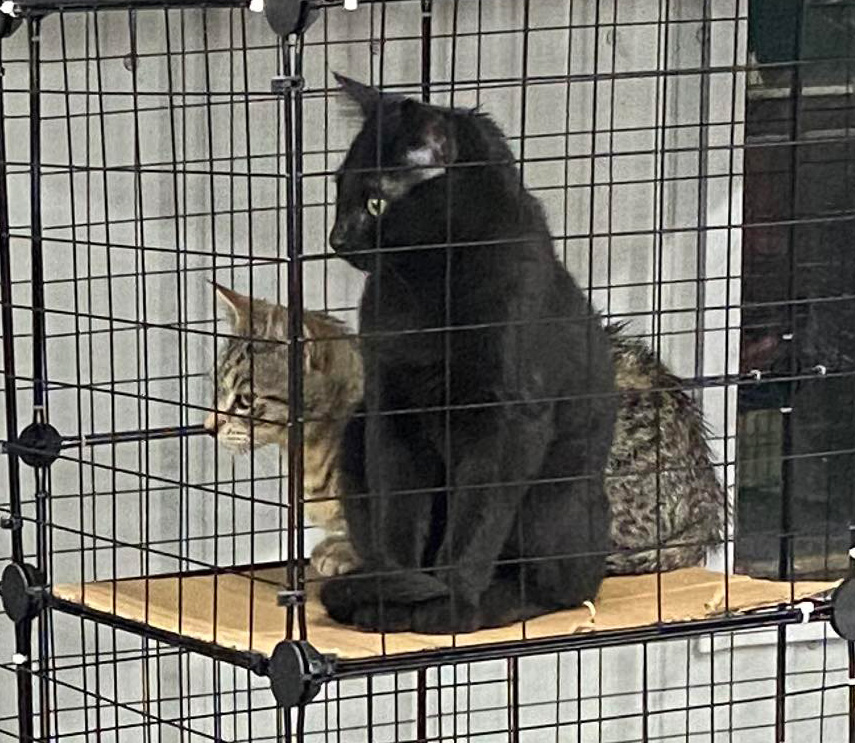 Licorice is currently housed with Webster, who is a little behind Licorice in the photo above and in his socialization. If you are looking for a pair, these two would enjoy going to a new home together. It's also worth noting that both Licorice and Webster will progress every week, and if you are reading this a few weeks later, they will already be even more friendly.
Licorice was rescued from an isolated local library, with a small cat community. We estimate he was born in mid-June, 2023. He has been neutered, microchipped, and given age-appropriate vaccines. He tested negative for FeLV and FIV.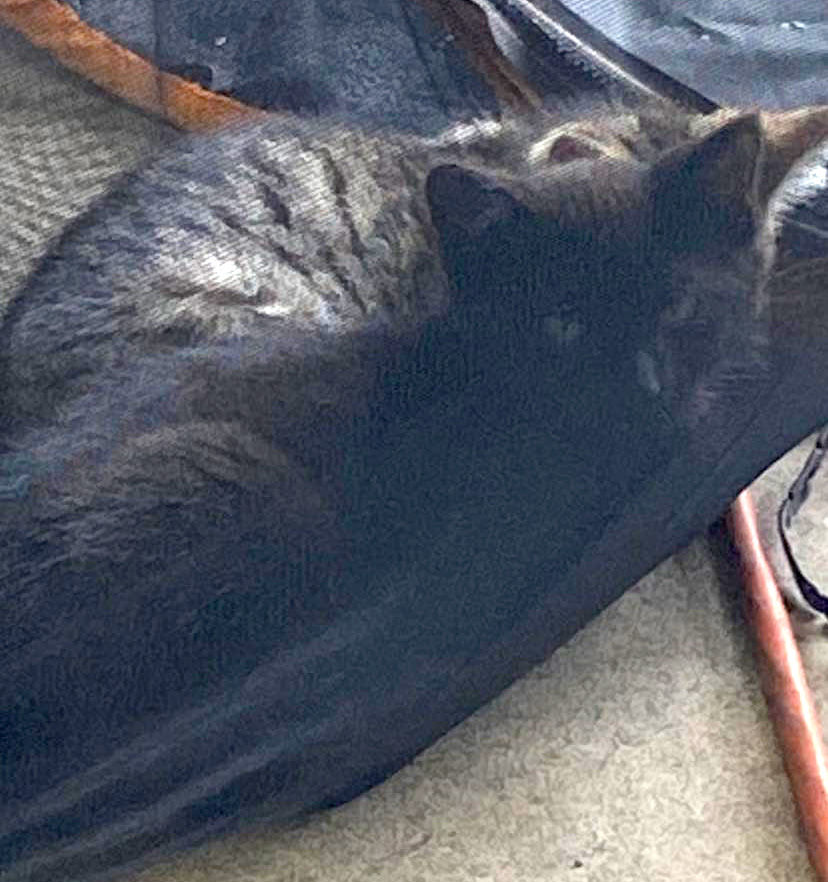 If you're someone willing to invest time and affection into helping Licorice overcome his timidness, you will be rewarded with a lifetime of love and companionship. Licorice is proof that even from challenging beginnings, a bright future filled with warmth and affection can be forged. Are you the one to help him complete his incredible journey? He would enjoy being adopted with another kitten, maybe his buddy Webster? Interested in giving all the love and affection to this kitten, please fill out an Adoption Application (below) and put his name on top!
---
Interested in giving a cat a loving Forever Family? Please fill out an Adoption Application. To place a cat on hold, a $50 deposit fee is required. Cats can be placed on hold after your Adoption Application has been approved.
Learn more about The Feline Connection's adoption policies and procedures on our Adopt page.