Rutland, VT
Bonded Black Duo are loving, full of purrs and big talkers. They will fill their Forever Family with love and fun!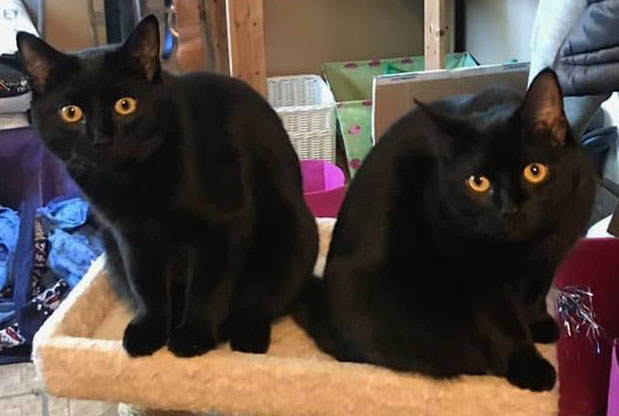 (from Foster Mom)
Twins Lulu & Zuzu: These babies are not afraid to speak up! They are talkers and will meow till they get their treats. Not only do they meow but they puurr like crazy. They may not be actual twins but they are brother and sister and are hard to tell apart-looks and personality-wise! They have been together since birth and have never been apart since.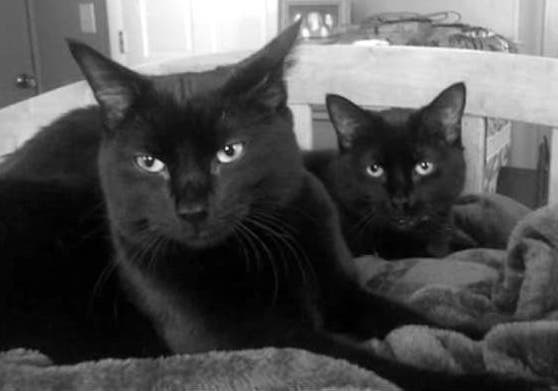 Both babes love a nice fleece blanket to cuddle on, and both love to get snuggles. They know their names and know how to listen when you speak to them. They LOVE their toys-especially play mice or really anything that catches their attention.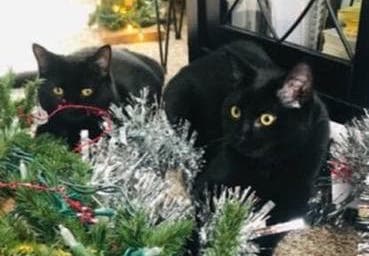 Zuzu is a snuggler when it comes to bedtime. He loves to curl up around your legs or on your chest and will stay next to you most of the night. Lulu is more independent and can always find a comfy spot on her own to curl up in. They love their treats, tuna, and wet food. They are adventurous, curious, and soooo loving. They love sunbathing, and then running around all wild (especially during the night lol).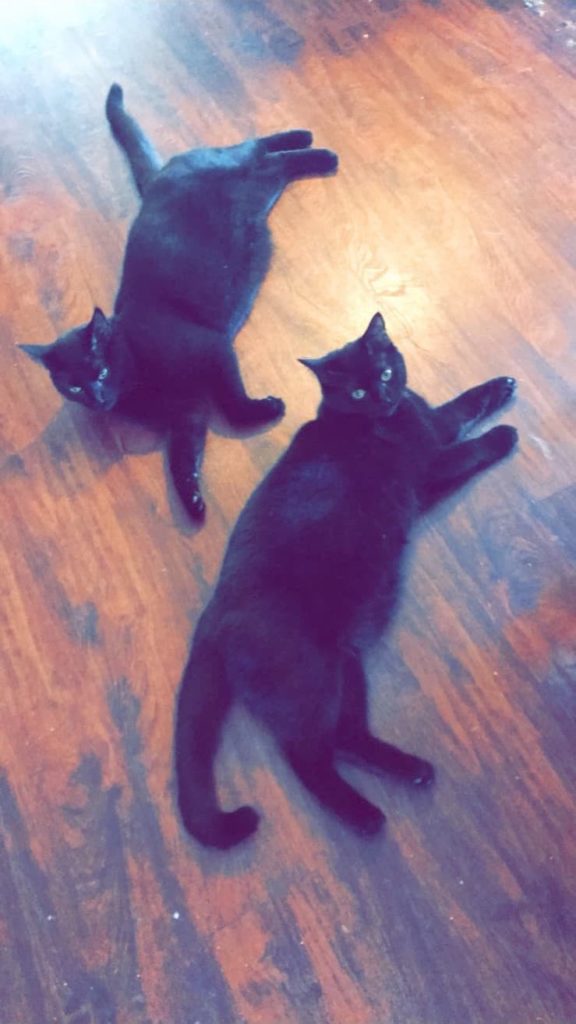 They play together, cuddle together, and spend all their time together. They truly are two peas in a pod.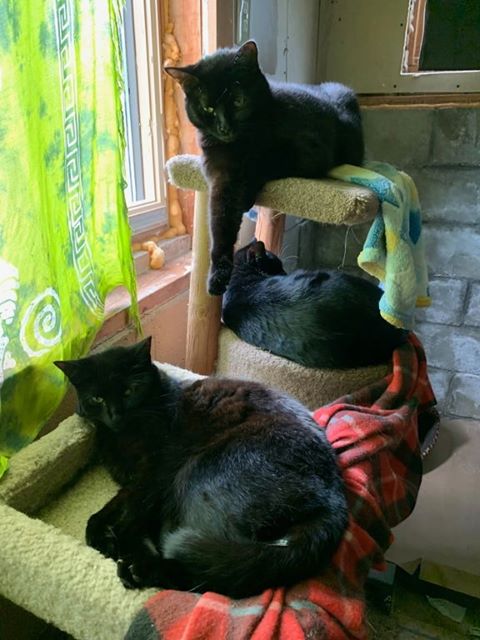 Lulu and Zuzu are in good health, spayed and neutered. They are FeLV, FIV and Heartworm negative. They are up-to-date on vaccines and will have a microchip at adoption. They are about 3 years old. One of them has four white hairs on their chest but their foster mom doesn't know which one and it's really hard to see. Currently, Lulu wears a collar, but it doesn't show in any of these photographs.
They were abandoned when kittens. Their foster mom found them when we cleaning out an old trailer for a friend. They were adopted together, but just recently (May 2021) returned due to unforeseen circumstances. The contents of this page are from their earlier adoption. We have reached out for any updates. They have tested negative for FeLV and FIV in May 2021.
Zuzu and Lulu are a bonded pair and will be adopted together. All they want is a lap to curl up in, a window to look out of and someone to pet them daily. If you are interested in giving this loving, wonderful duo a home, please apply below!
---
Interested in giving a cat a loving Forever Family? Please fill out an Adoption Application. To place a cat on hold, a $50 deposit fee is required. Cats can be placed on hold after your Adoption Application has been approved.
Learn more about The Feline Connection's adoption policies and procedures on our Adopt page.
Learn more about The Feline Connection's adoption policies and procedures on our Adopt page.