Rutland, Vermont
All Adopted in September and October of 2019
Group of fuzzy kittens ready to pounce into your heart!
The Middletown Springs Orphans are wonderful girls who are always getting into some adorable mischief of one kind or another. They have been bottle-fed since they were two weeks old. Bottle babies are usually extra bonded to humans, and make very loving companions.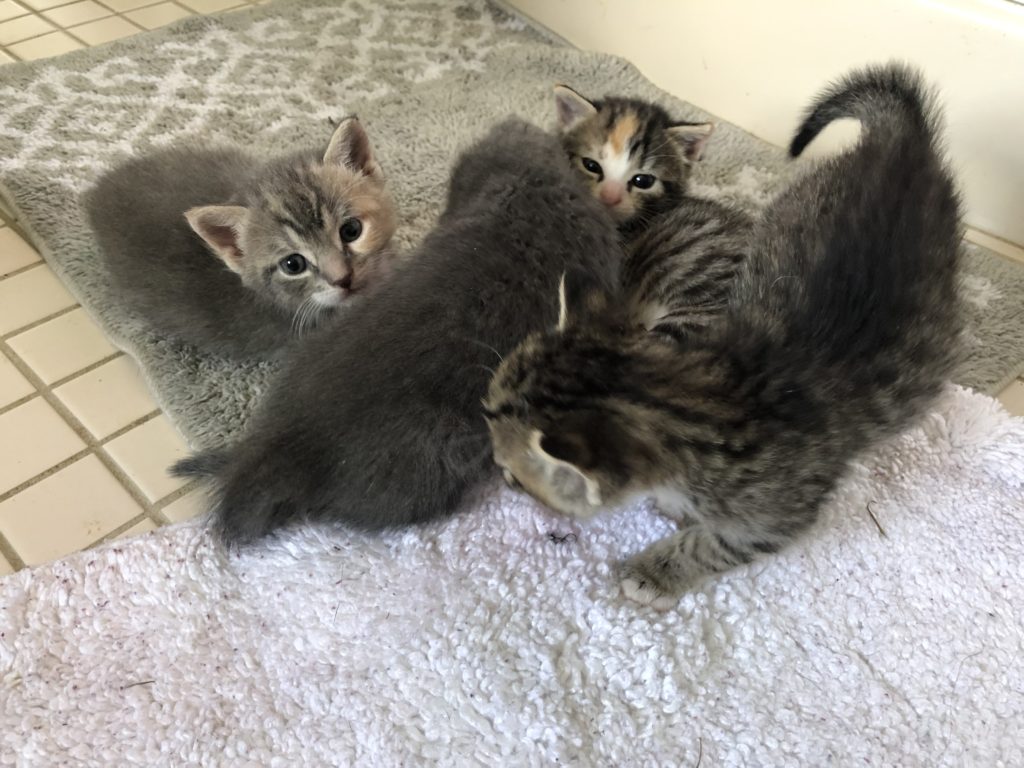 They're all CRAZY!! We are working on manners ie: do not climb mommy's legs anymore. They never stop moving. They are busy saving the world from "Danger Towels," learning the laws of physics, and generally learning how to cat.
'Danger Towel' and Lady learns about glass shower doors! Mid-September, 2019
When the towel has been safely kilt.
The girls grew up in a house that rescues dogs, and they get along really well with dogs and other cats.
Playtime! Mid-September 2019
They love to play and nap with foster mom. They have been very lucky because they traveled to work every day and have had lots of exposure to strangers.
No naptime for foster mom! Mid-September, 2019
These little gals had two weeks with mom, but then one night she wandered out to pee, and didn't come back! Heartbroken, we were called to take on the bottle-feeding. All of them grew up big and strong!
They have been spayed, treated for fleas, ear mites and common parasites. They tested negative for FeLV, FIV and Heartworm, and have been worry-free after getting rid of their fleas! They have received FVRCP#1 and a microchip.
---
Etta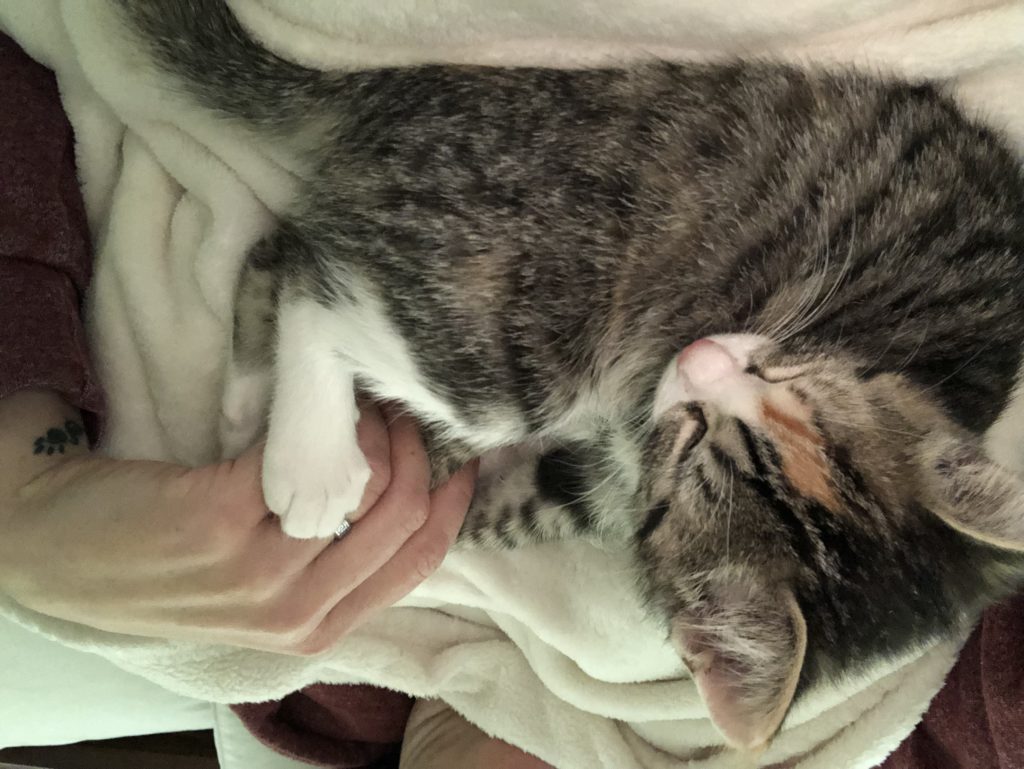 Etta is the more laid back and observant one. She has extra toes on her front paws.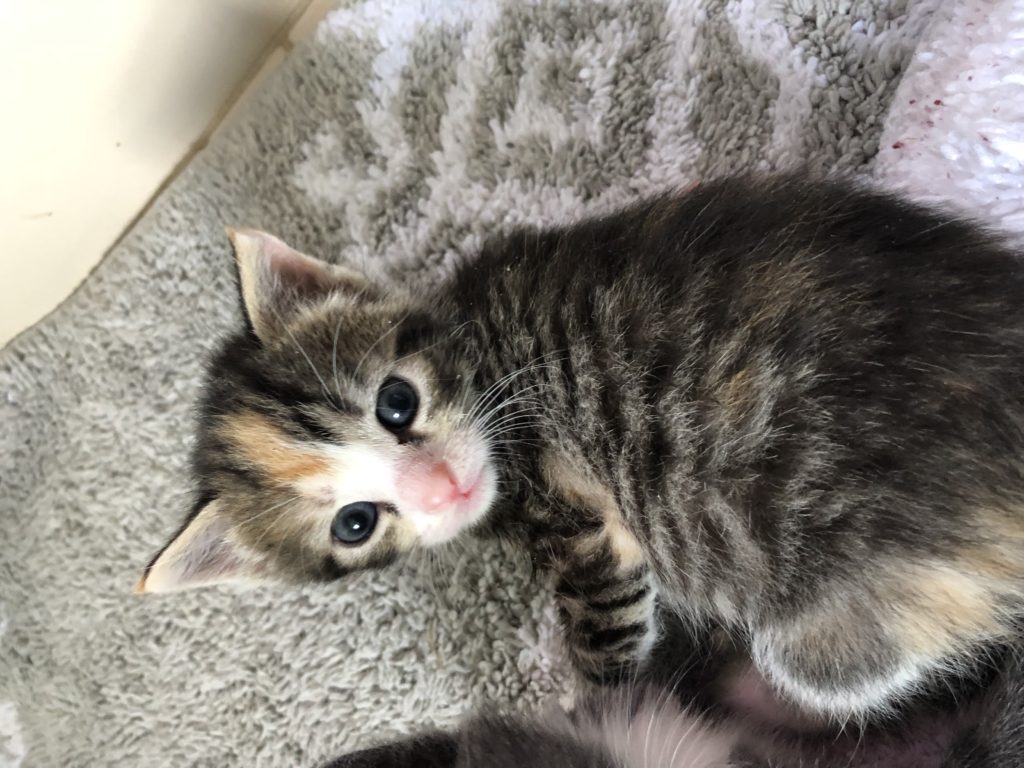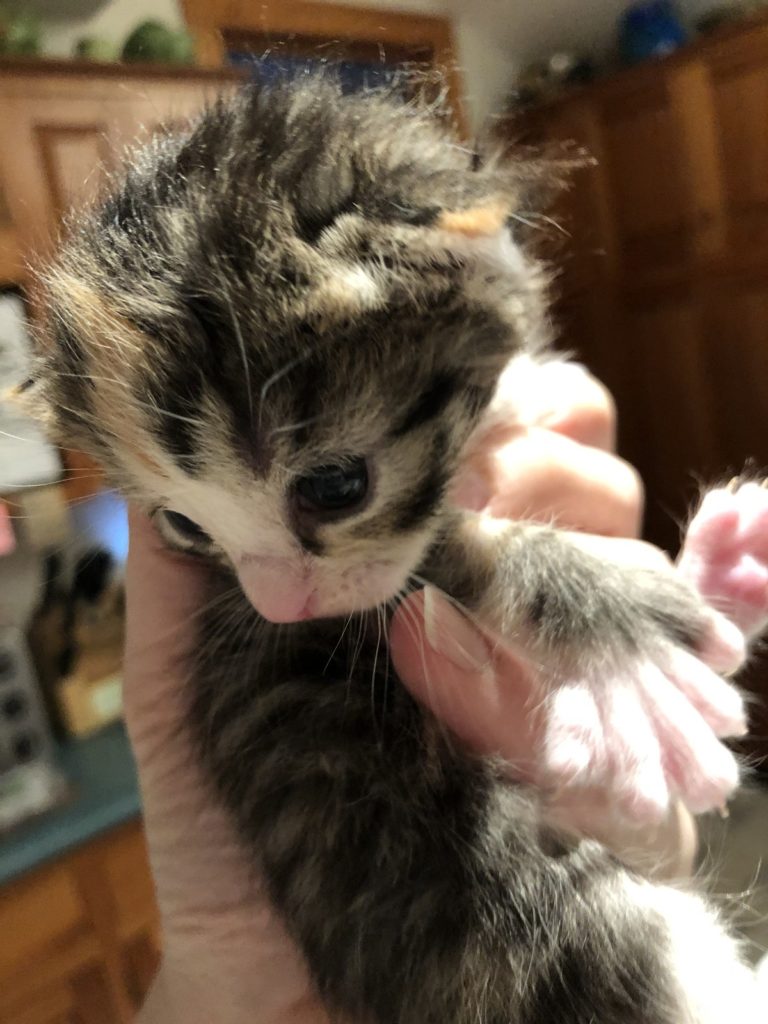 ---
Lady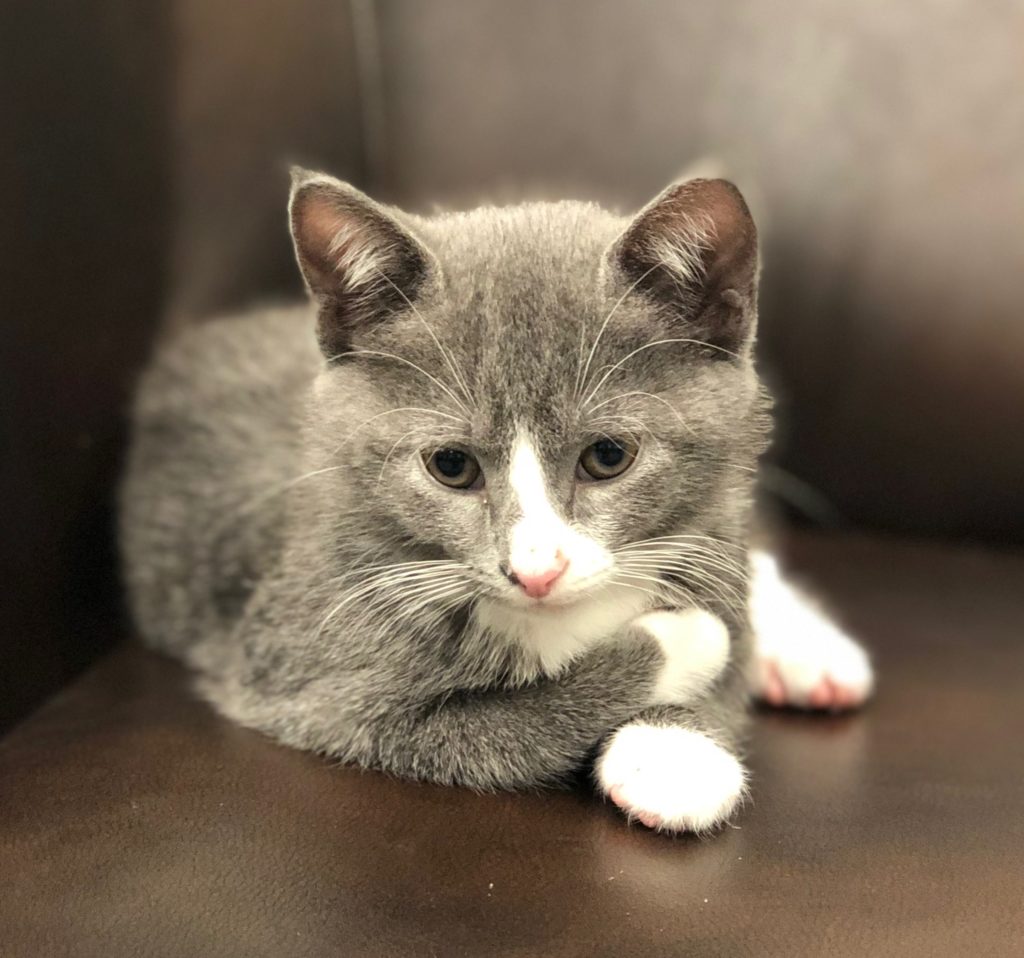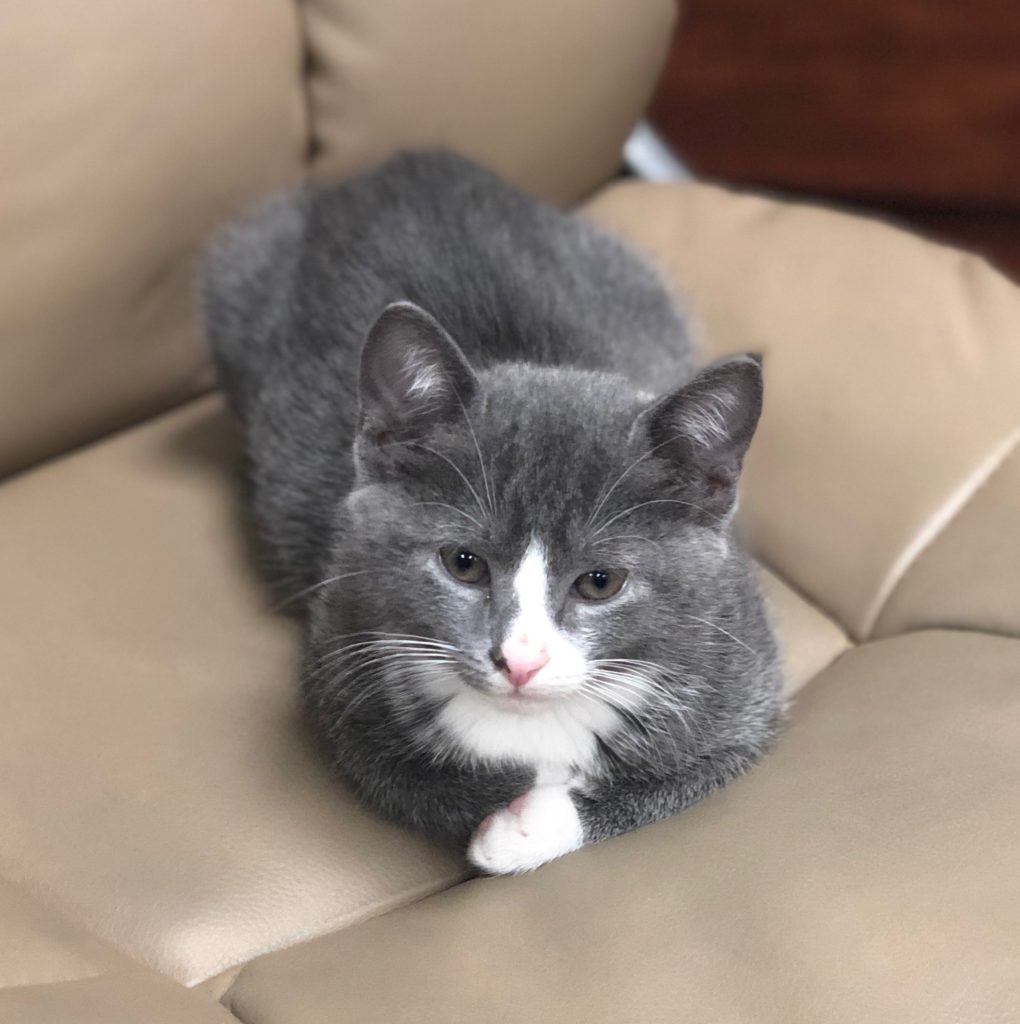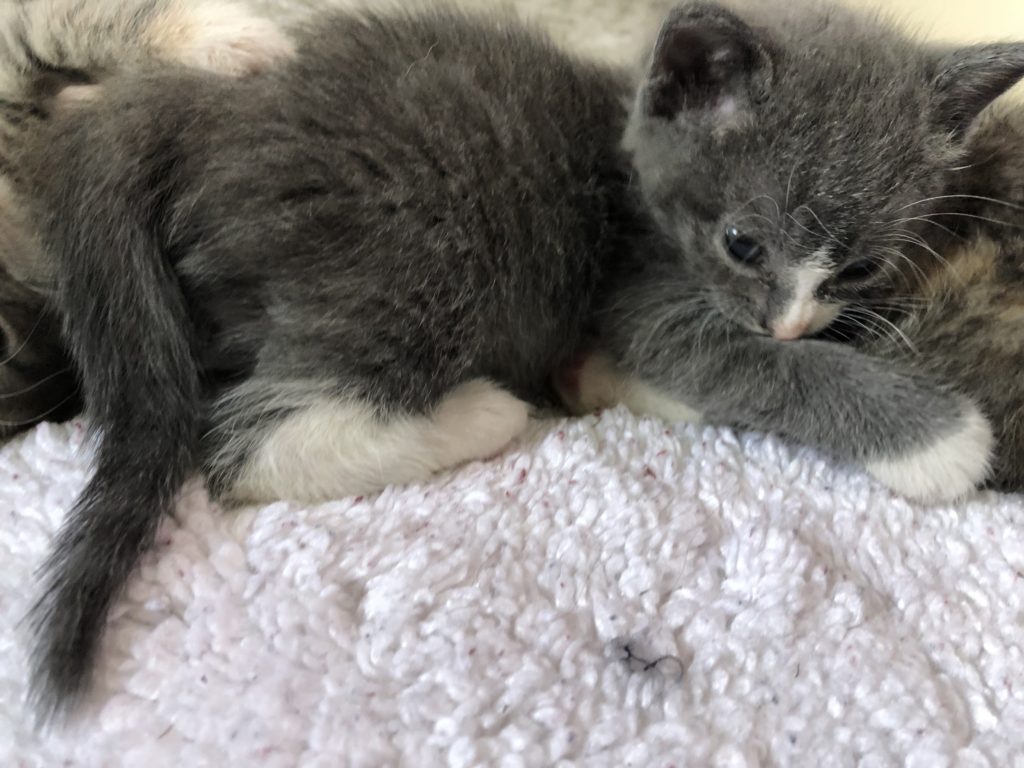 ---
Minnie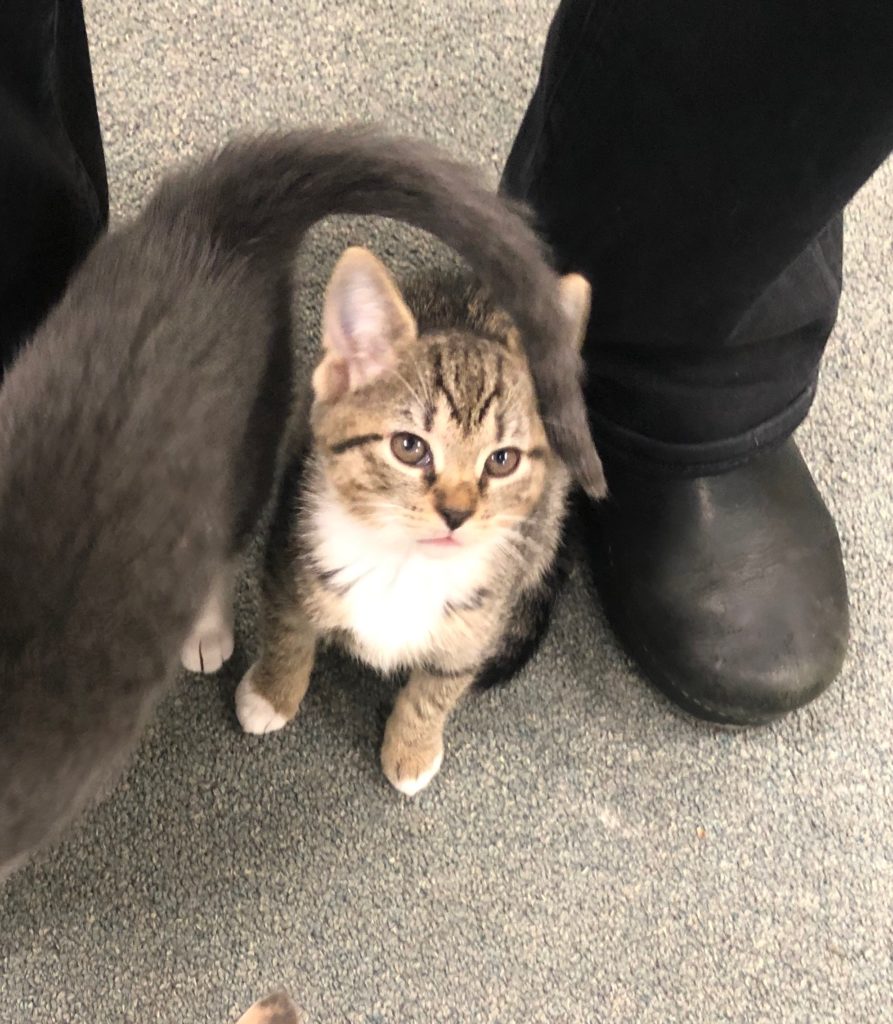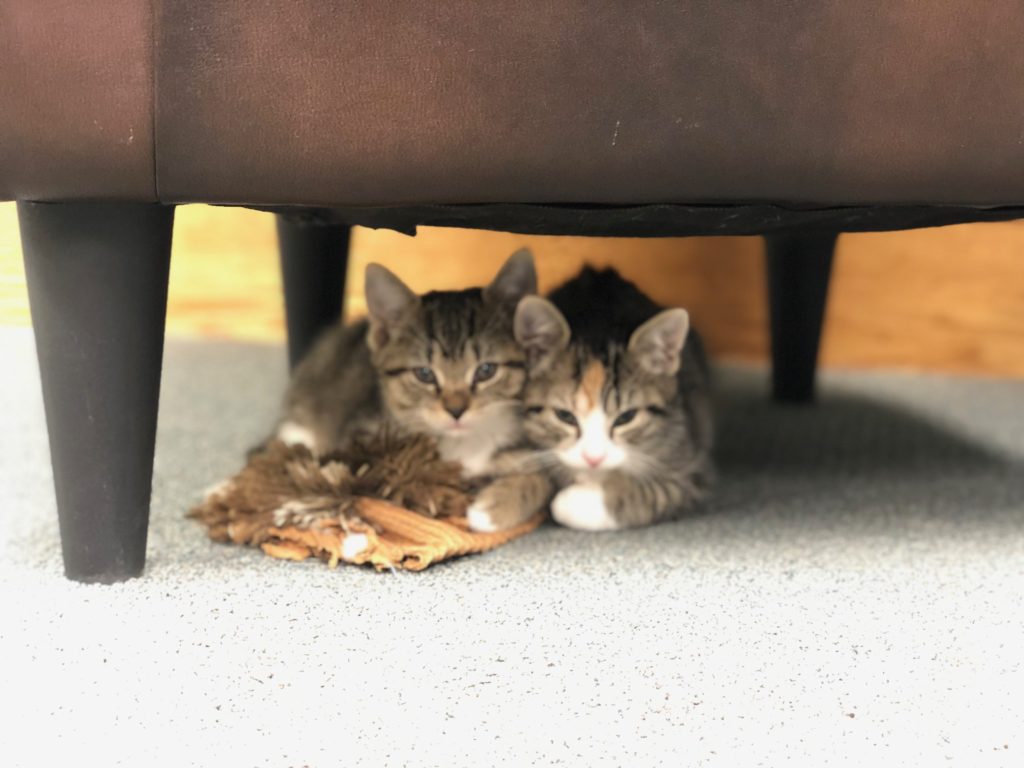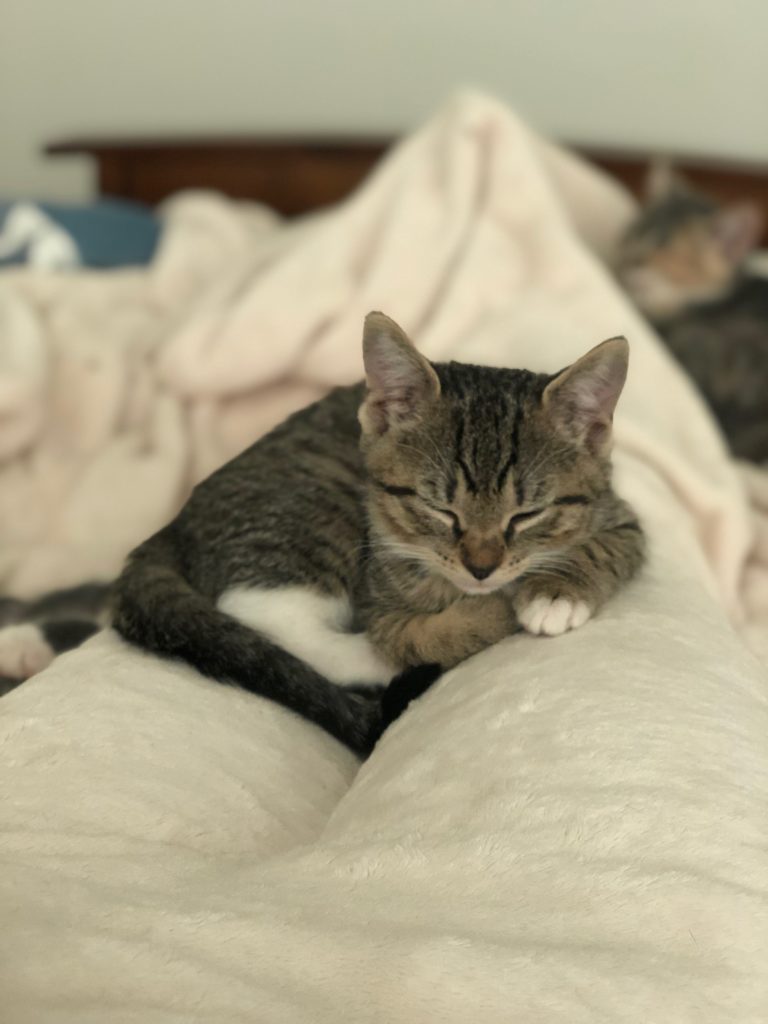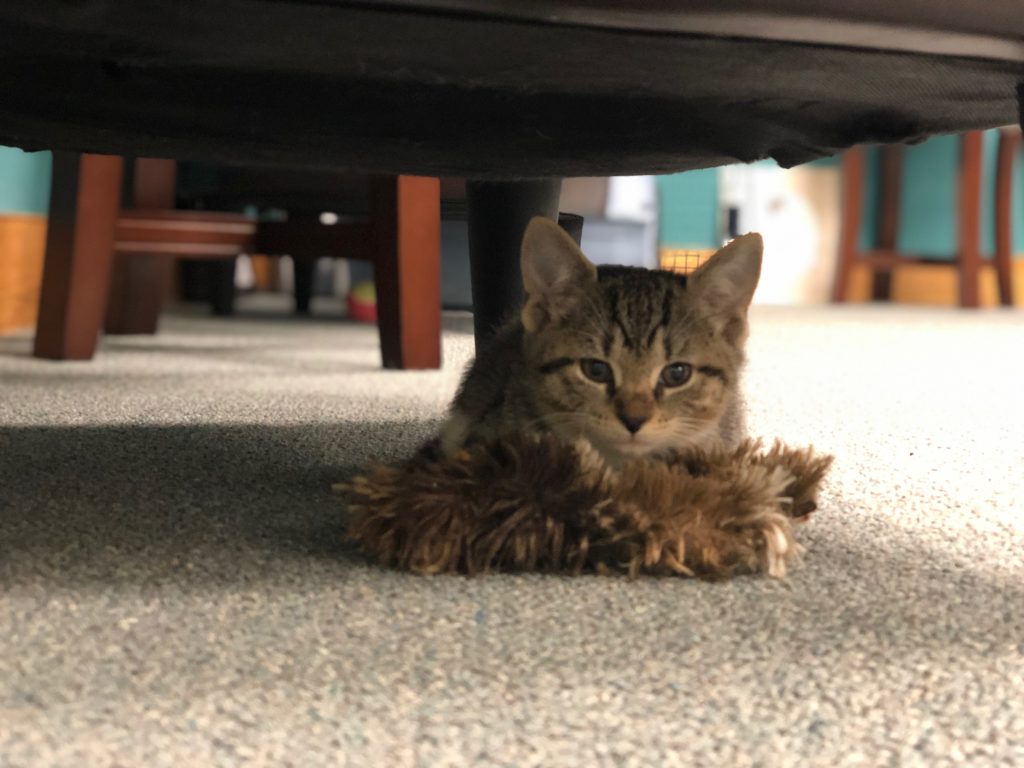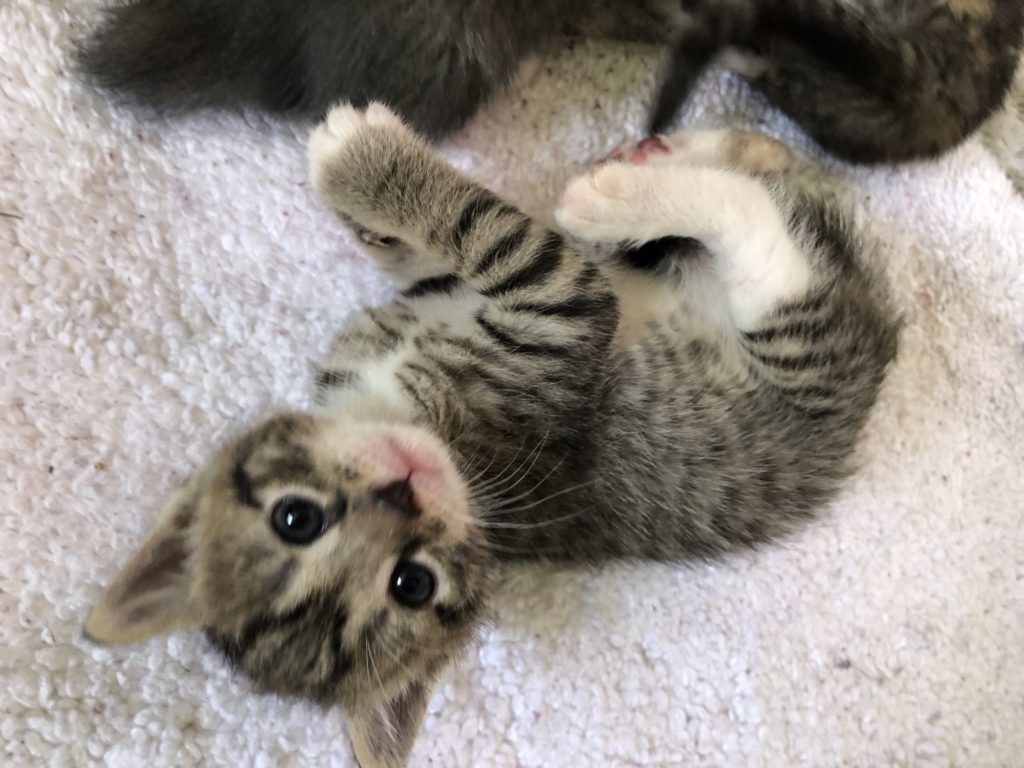 ---
Phoebe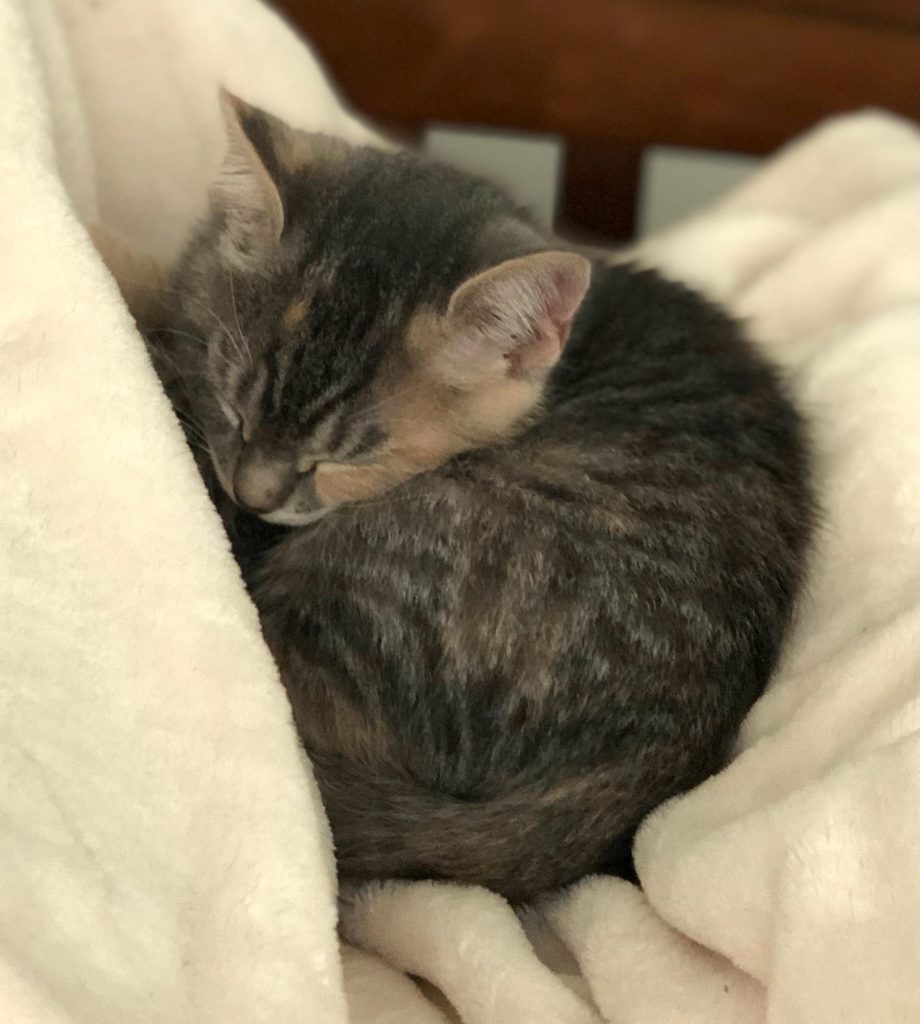 They're all beautiful but Phoebe is stunning. She's the washed-out calico. Grey, light orange and white. Her eyes match her light orange fur.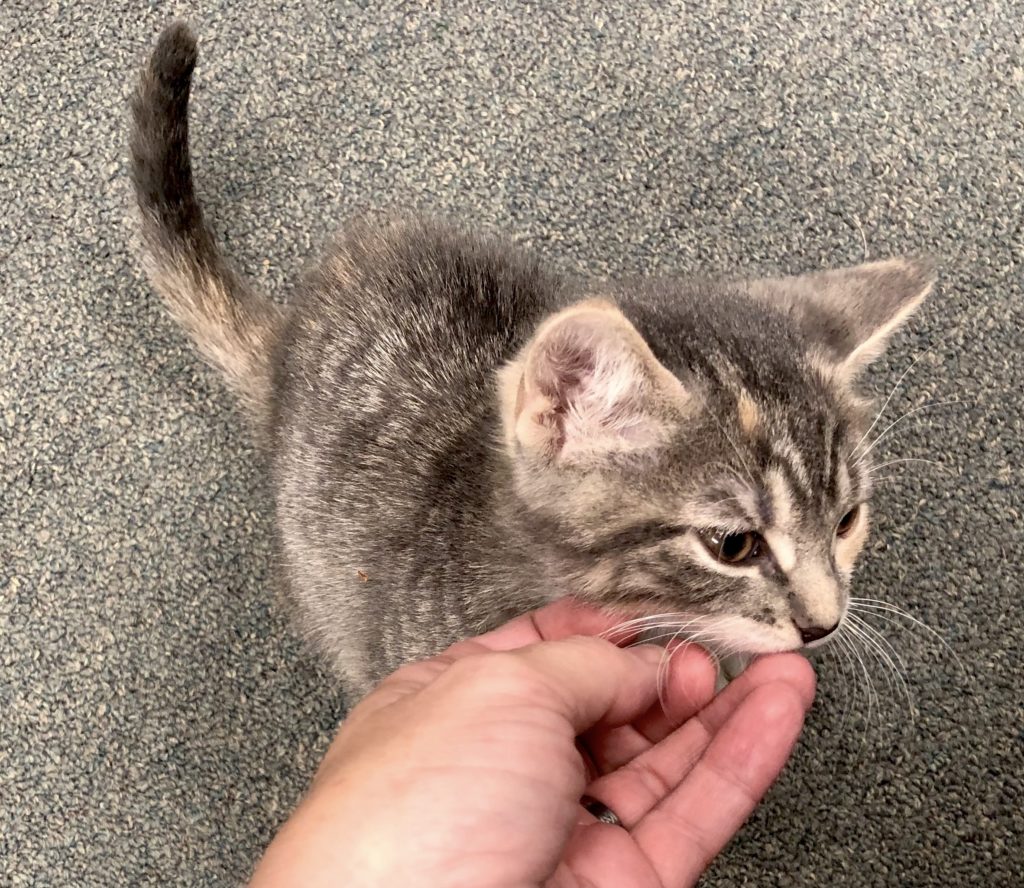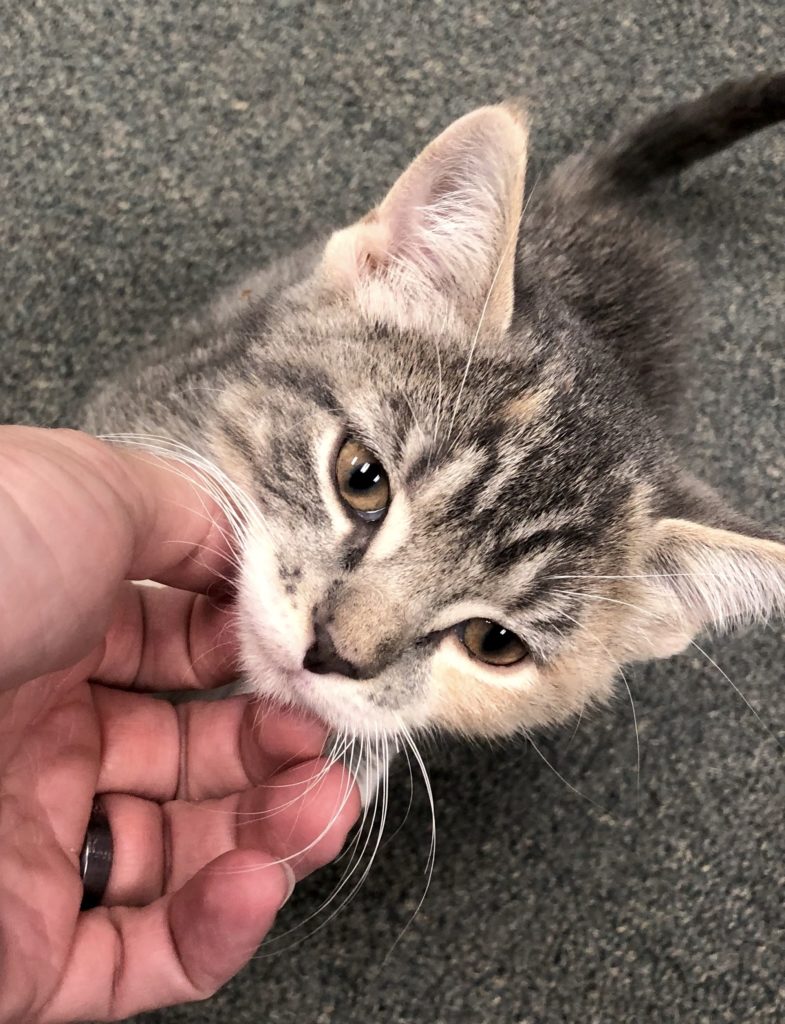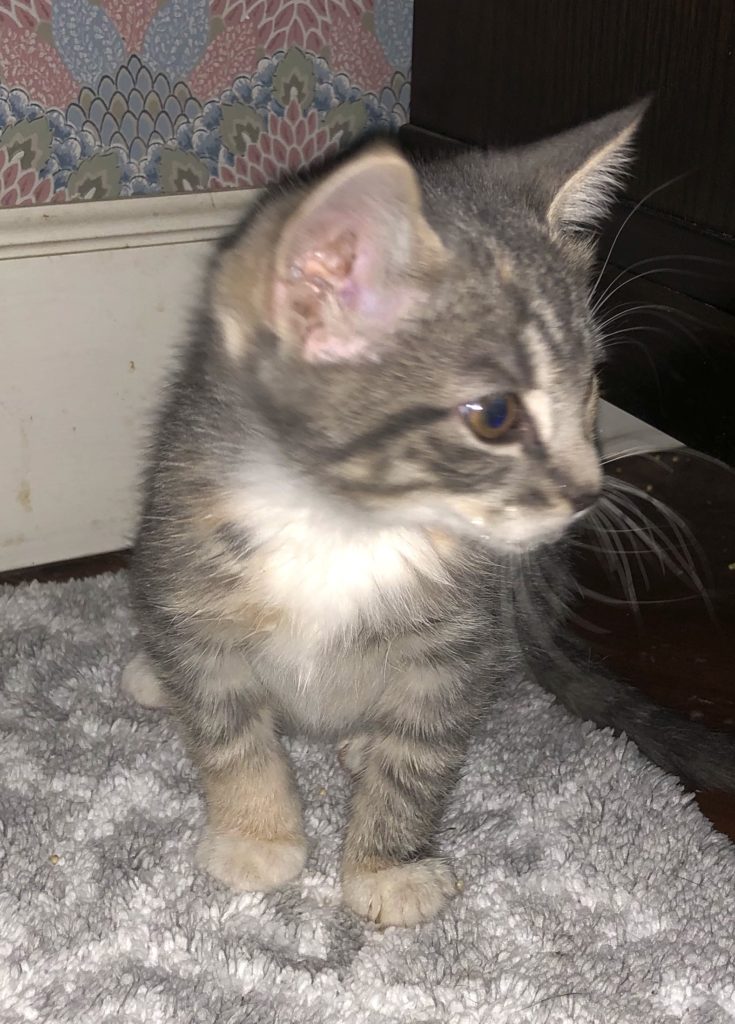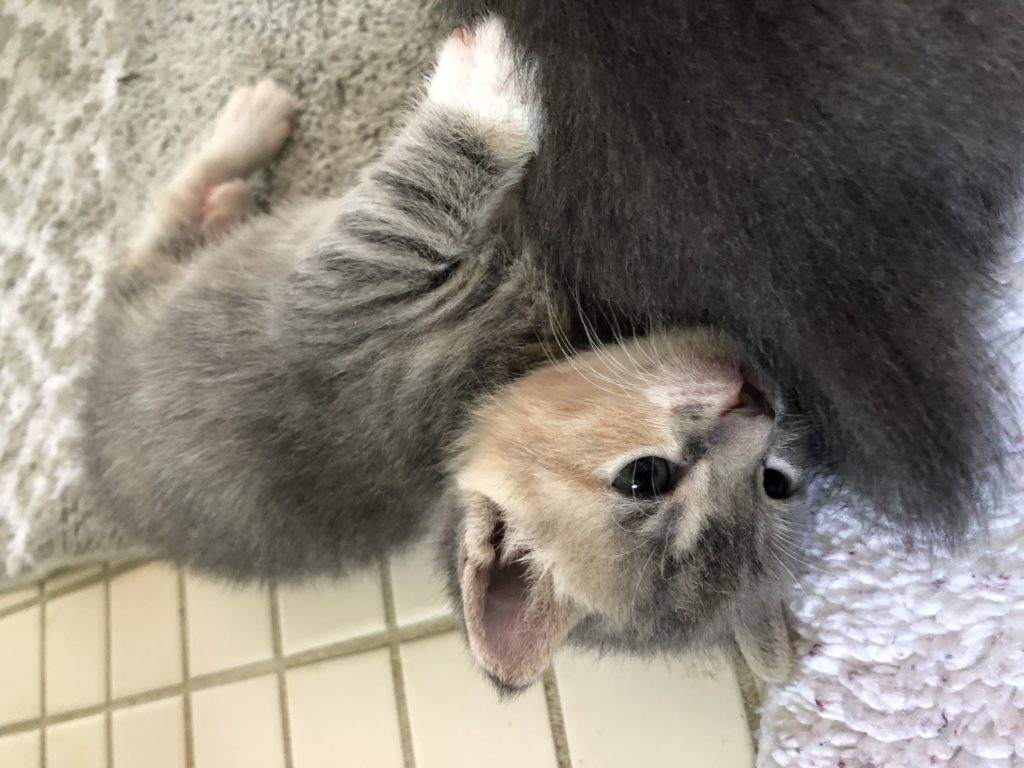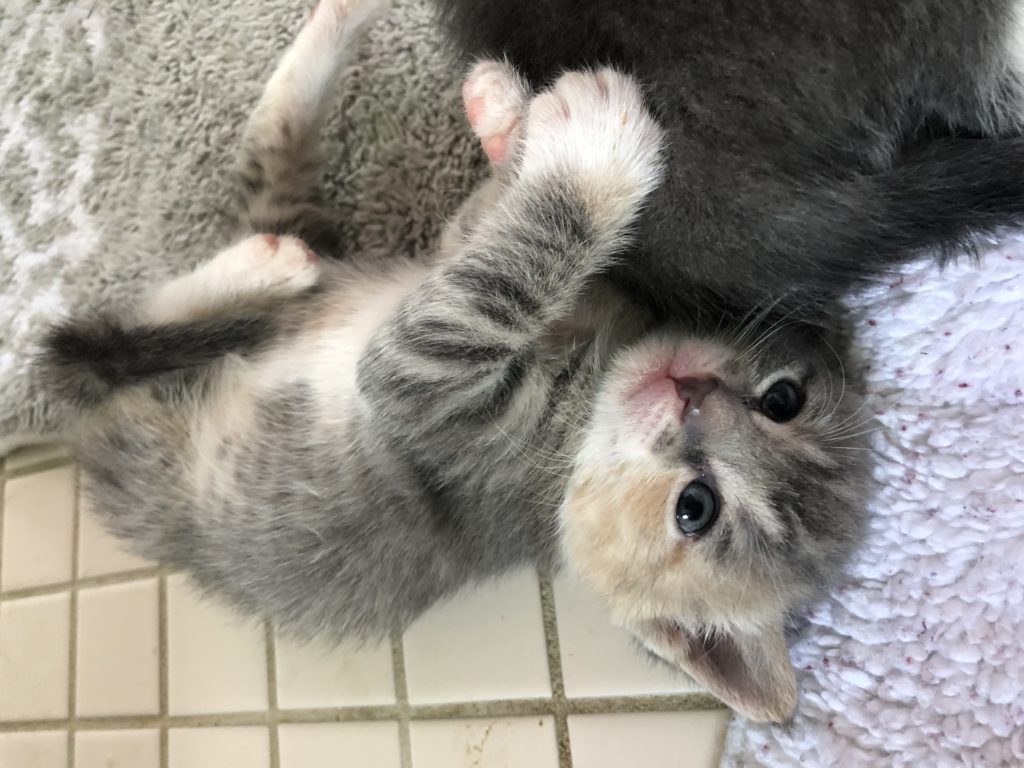 ---
We always recommend adopting kittens in pairs. They keep each other company and are fun to be around! To adopt one or more of the kittens, please fill out an adoption application below. To hold a kitten, we need a $50 non-refundable deposit.
Interested in giving a cat a loving Forever Family? Please fill out an Adoption Application. To place a cat on hold, a $50 deposit fee is required. Cats can be placed on hold after your Adoption Application has been approved.
Learn more about The Feline Connection's adoption policies and procedures on our Adopt page.
Learn more about The Feline Connection's adoption policies and procedures on our Adopt page.