Courtesy Post
We do not know, and in most cases have never seen these cats and The Feline Connection does not make any claims, express or implied as to their behavior, health, etc. We do our very best to represent each cat to the best of our knowledge.
---
Available for Adoption
Rutland, VT
Bonded pair of house spirts from the big apple ISO gentle patient Forever Family.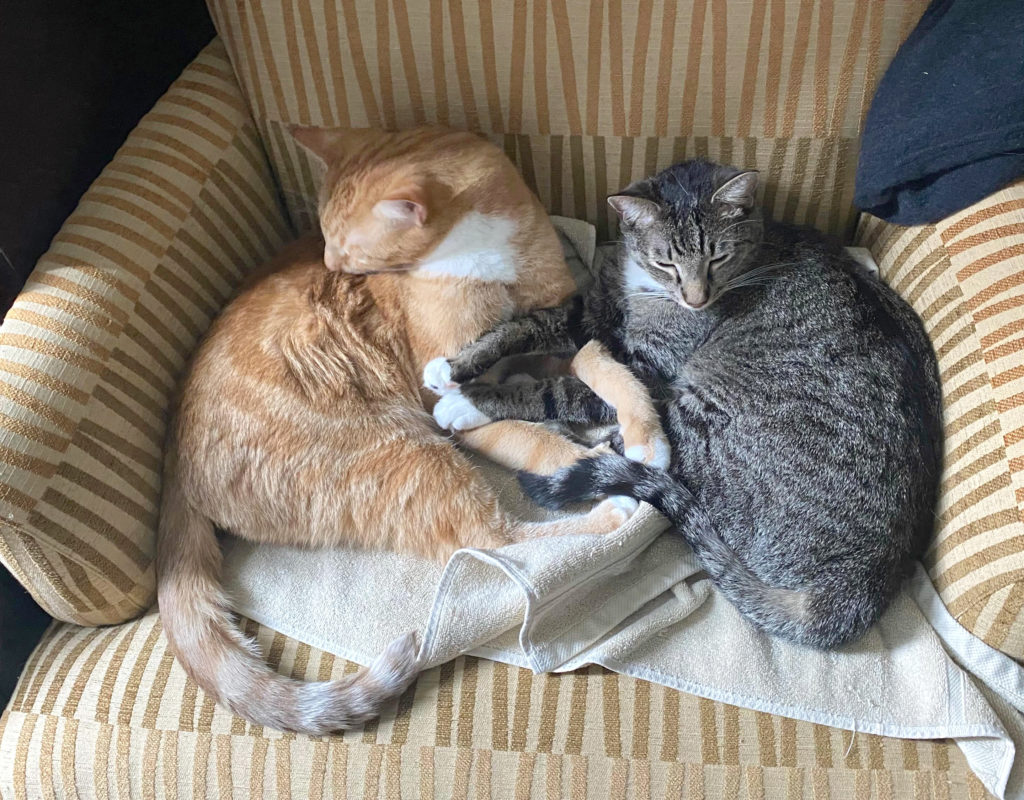 Brothers Pumpkin and Pebbles were rescued in Central Park, New York City a year ago. They were adopted but turned out to be much more shy than advertised. They have since made their way to Vermont. Pumpkin and Pebbles are a bonded pair which means that they are attached and have to to go to their forever home together! These two cats have a special relationship and can often entertain each other, meaning they require less attention. Upon arrival to their new home, these two may take some time to adjust before becoming more affectionate. With time and patience to warm up to their surroundings, Pumpkin and Pebbles can learn to show the same affection they have for one another to their new human family! **
[**Note from TFC. It's not clear these two have ever been affectionate, so they may or may not become affectionate over time. We also don't know how well they can be handled. ]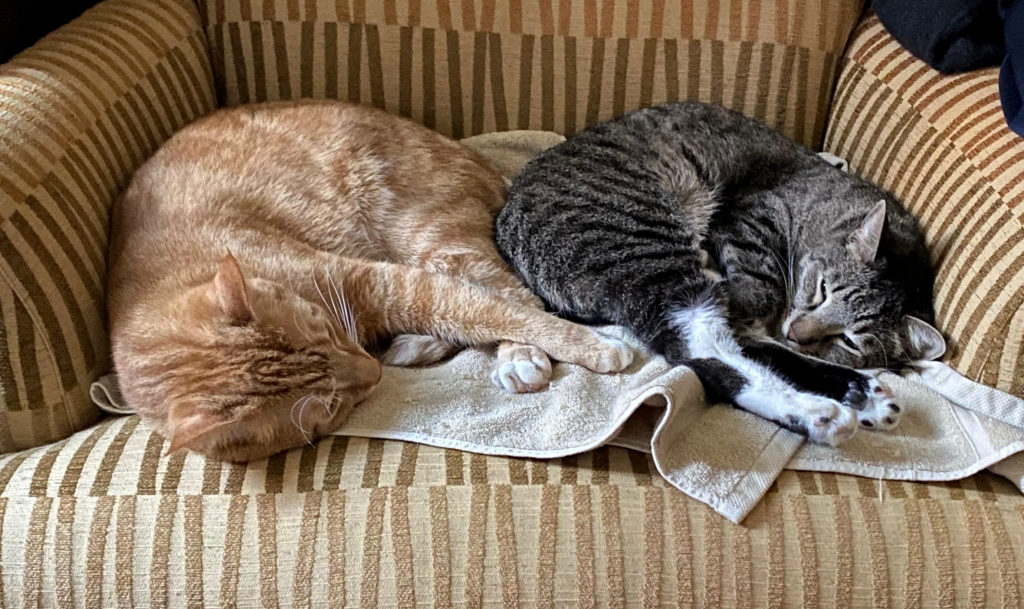 "These two loving siblings are a healthy and strong pair." – current owner (this statement has not been verified by The Feline Connection).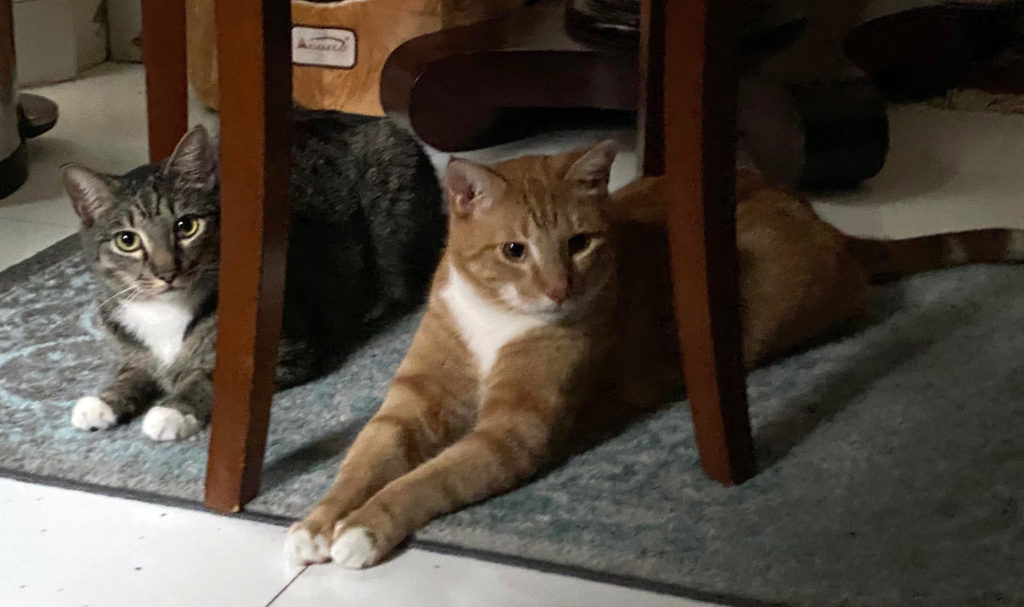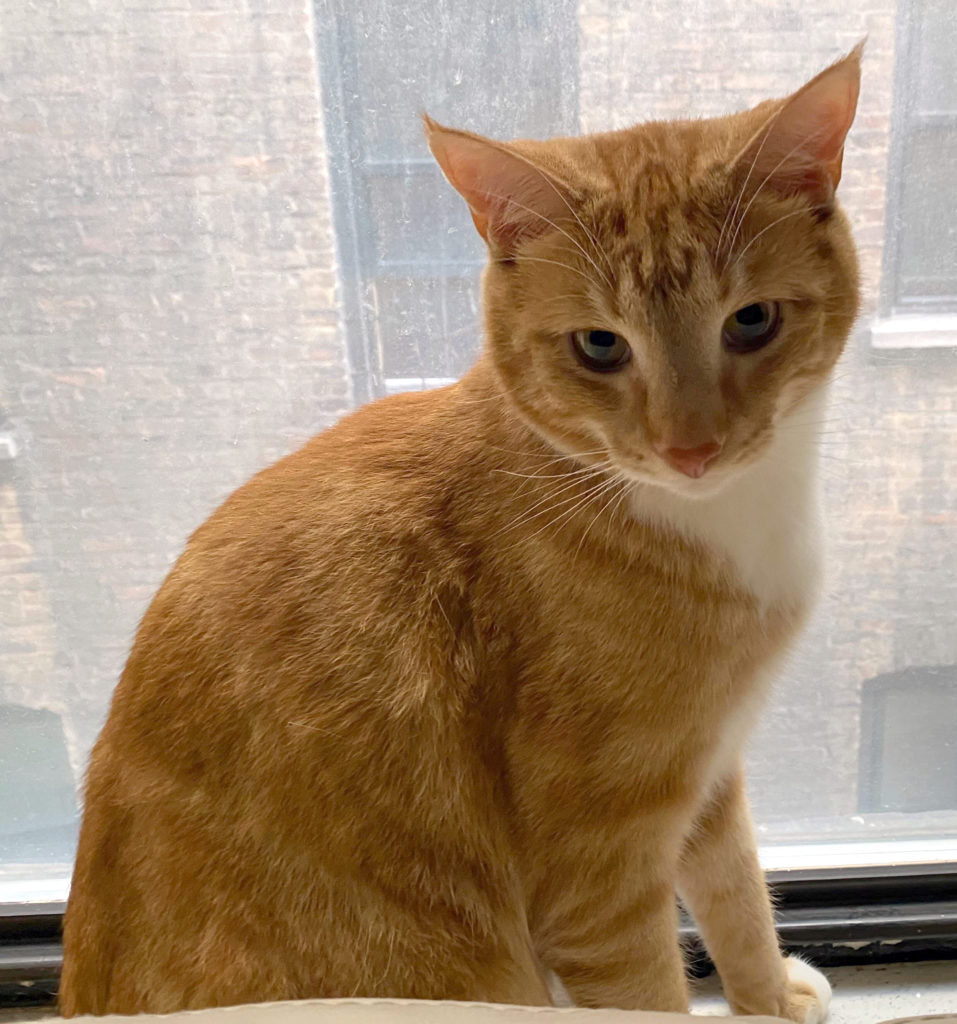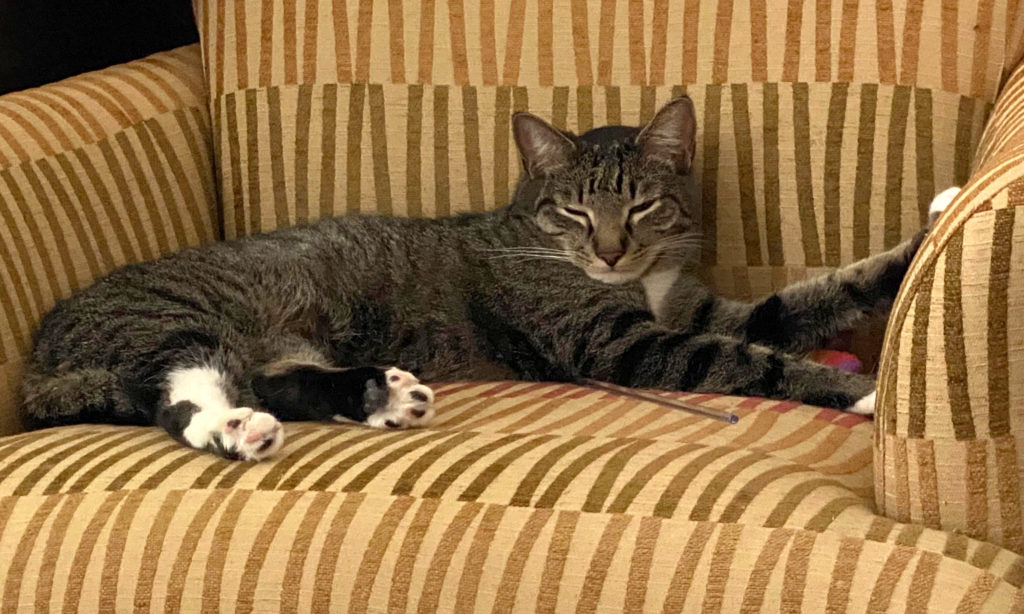 Pumpkin and Pebbles are looking for a place that they can grow and remain together. They are a gentle and reserved pair that are searching for a welcoming home to thrive in. If you are interested in adding two new, beautiful cats to your home, please Contact The Feline Connection and we will connect you to the owner.
---
Interested in giving a cat a loving Forever Family? Please fill out an Adoption Application. To place a cat on hold, a $50 deposit fee is required. Cats can be placed on hold after your Adoption Application has been approved.
Learn more about The Feline Connection's adoption policies and procedures on our Adopt page.
Learn more about The Feline Connection's adoption policies and procedures on our Adopt page.