Meet Alvin, a handsome, spirited young feline with a zest for life!
Alvin's exuberance is undeniable, and he's always on the move. His days are filled with playful antics and boundless energy. When he can't find a partner in crime, he chases after his own tail around the outside of the litter box, showcasing his need for speed. If he can't find a playmate, he takes matters into his own paws!
While Alvin enjoys affection, he's also quite independent. He appreciates gentle pets and attention, but can be wiggly when held—he has a natural inclination to be on the go—after all, he was born to run!
Recently, Alvin has been discovering his voice, expressing himself when he's in the midst of playful wrestling sessions with his fellow male kitten companions. His enthusiasm for interaction and exploration makes him an entertaining addition to any household. Alvin will prosper in a house with another kitten or young cat to play with and wear him out!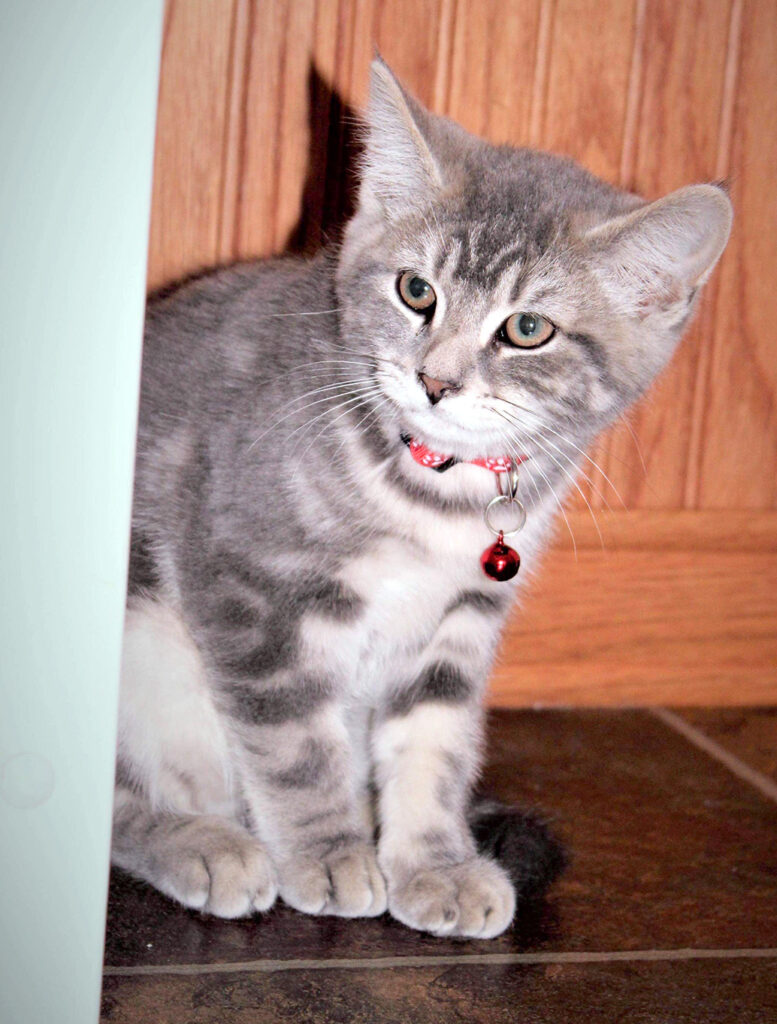 Alvin is a DSH (Domestic Short Hair) cat, and his sleek gray coat has a handsome classic swirl tabby pattern adds to his charm.
Born around March 22, 2023, he joined The Feline Connection at the age of 10 weeks. Alvin has been neutered, microchipped and given age-appropriate vaccines. He tested negative (good) for FeLV and FIV.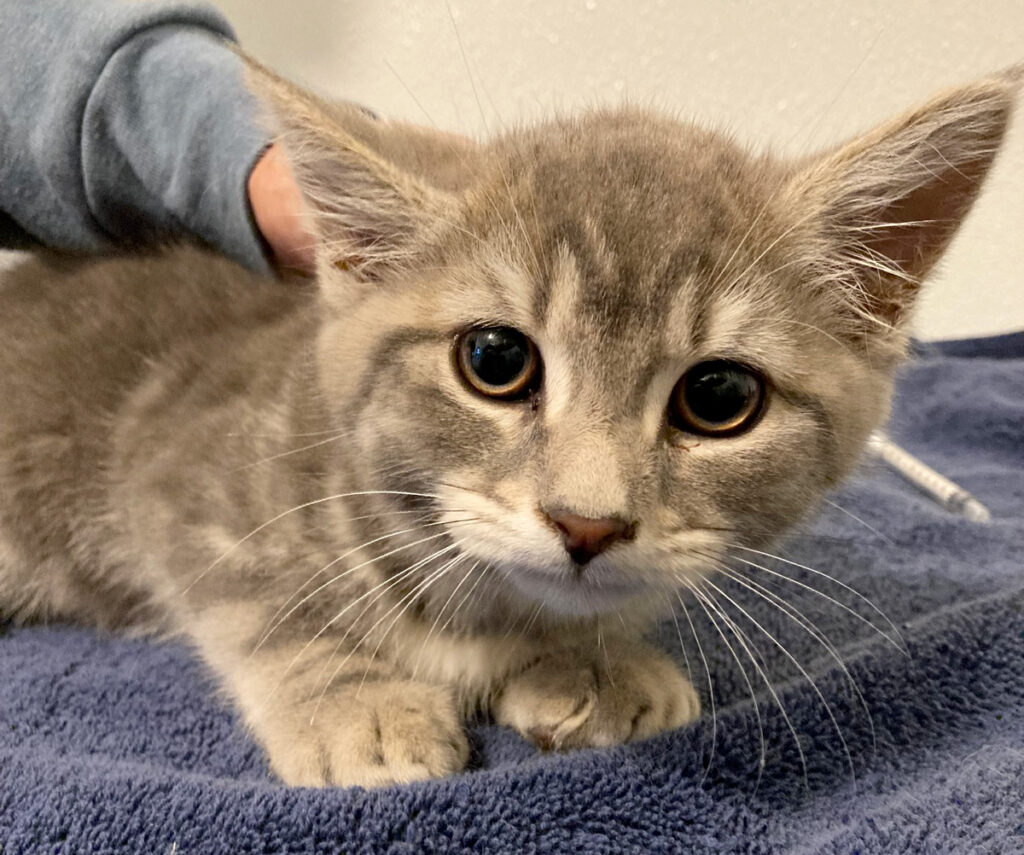 If you're ready to share your life with an active and spirited young cat, Alvin could be the perfect match for you And consider a littermate or another kitten to keep him company and aid in socialization. If an active, affectionate and fun kittens sounds like a good match for your Forever Family, please fill out an Adoption Application below and put his name on top!
---
Interested in giving a cat a loving Forever Family? Please fill out an Adoption Application. To place a cat on hold, a $50 deposit fee is required. Cats can be placed on hold after your Adoption Application has been approved.
Learn more about The Feline Connection's adoption policies and procedures on our Adopt page.
Learn more about The Feline Connection's adoption policies and procedures on our Adopt page.