****ADOPTED APRIL 24, 2019******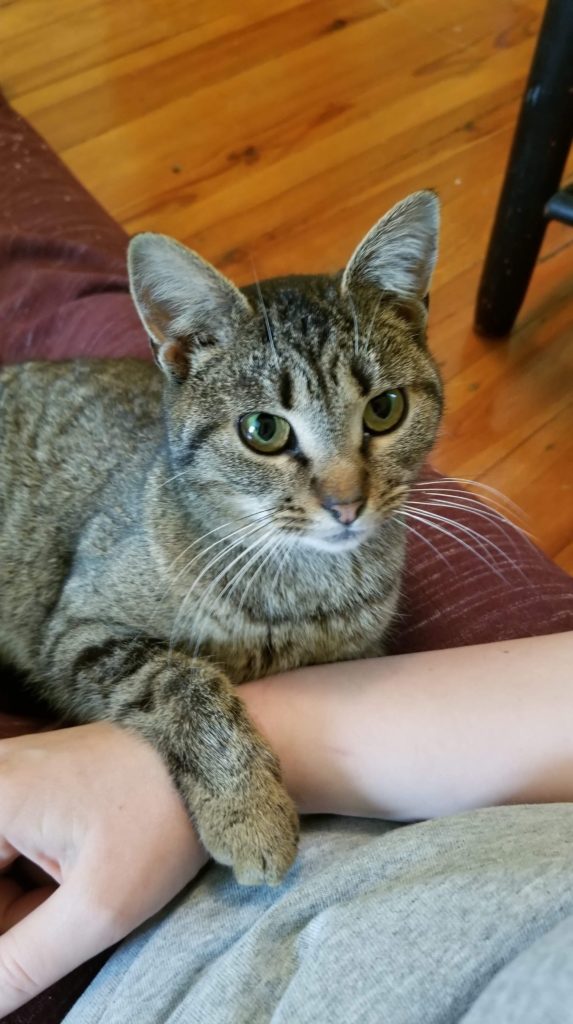 Athena came from a farm, but you would never know it. She craves attention, immediately jumping onto your lap when you sit and asking for more love. She does not have any fear of strangers and asks for attention from everyone she meets. She is young (we guess about 8 months), and very high energy. She loves playing with toys.
Athena purring. Who can resist?!
She would probably do best in a home without other cats because she wants to be the center of attention (she gets frustrated when she sees anyone else getting love).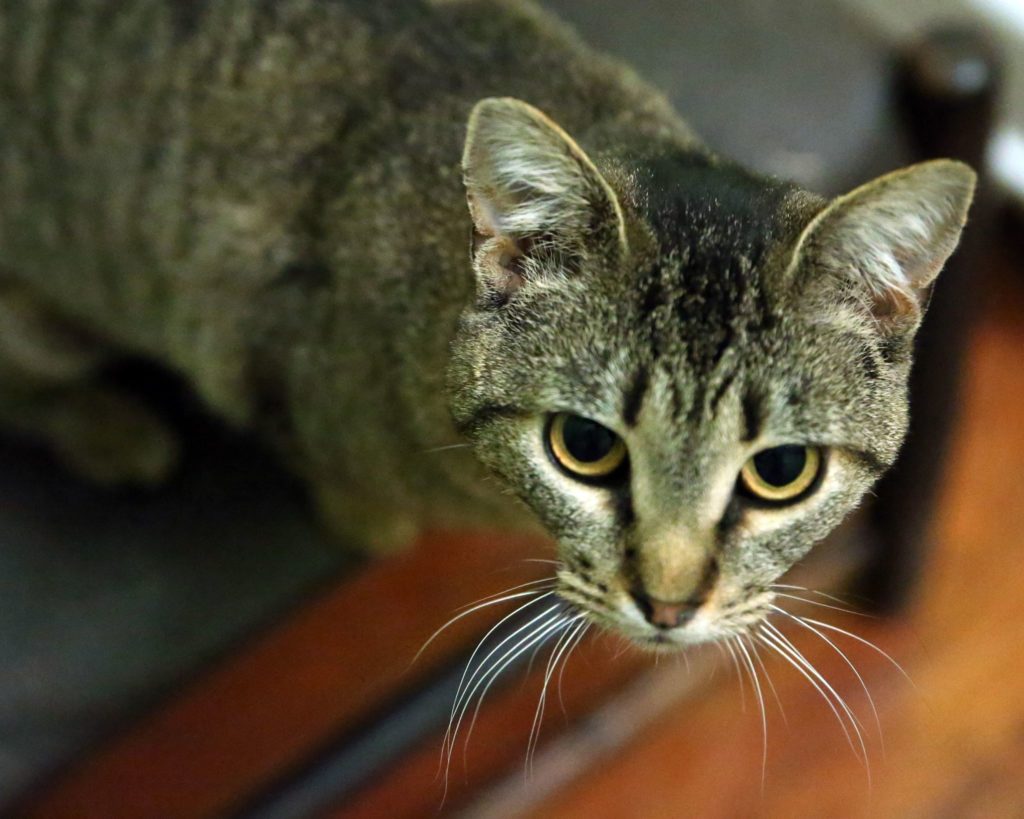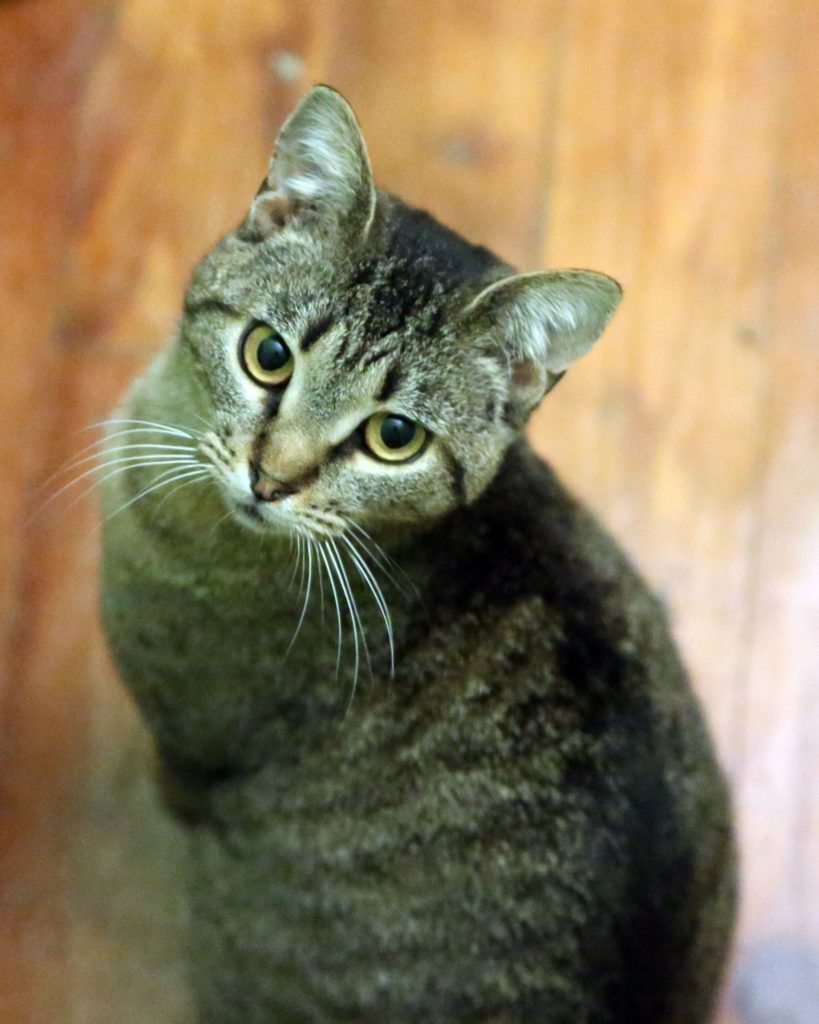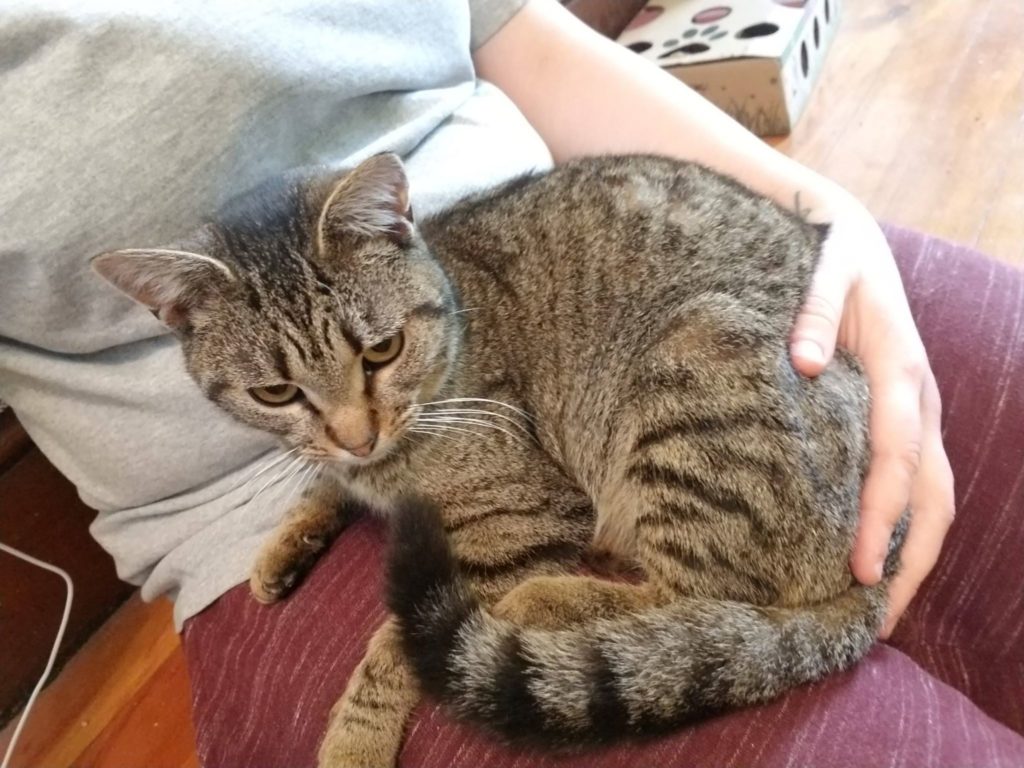 Athena is craving a forever home where she can run and play and get lots of scratches and cuddles.