Adoption Pending
Rutland, VT
Handsome, active, super affectionate, very playful guy looking for Forever Family that wwoves him!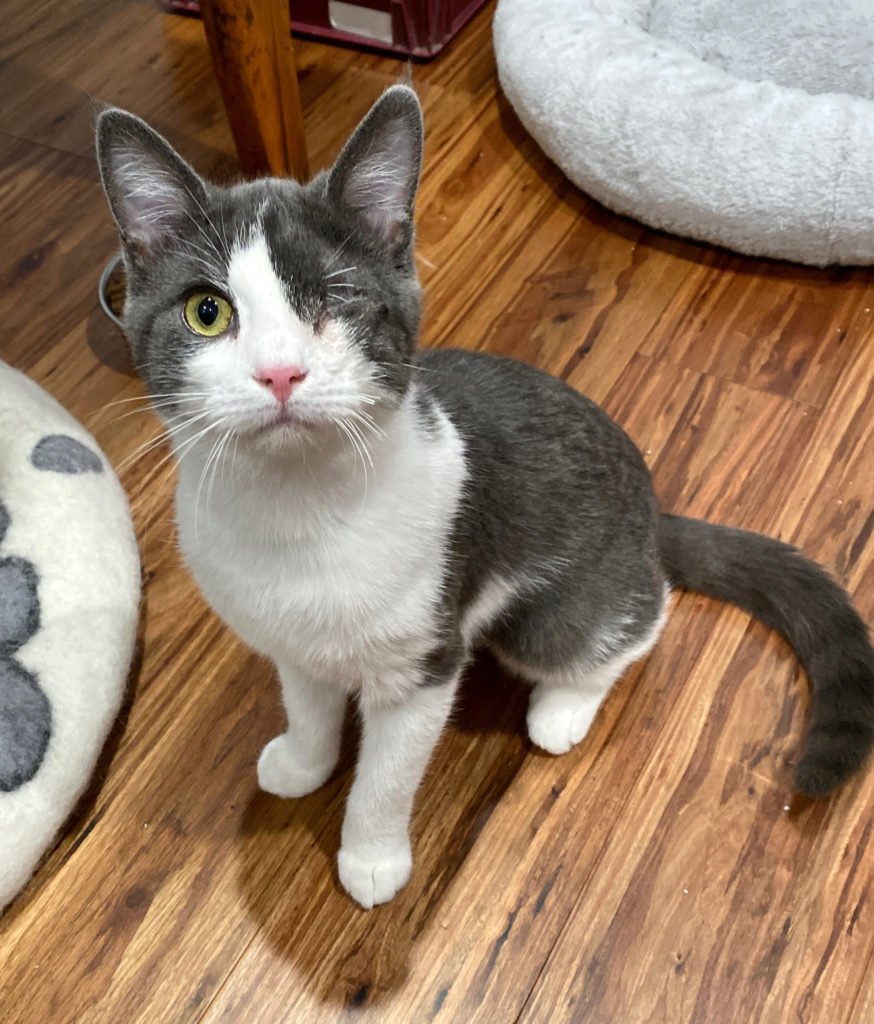 Beric is incredibly playful and likes to give hugs. He has a foot fetish and goes nuts for flip flops. He is friendly and affectionate and loves laps, shoulders and tons of attetion. He loves body rubs and scritches.
Just in the last few days Beric has confirmed his place as a people cat, shoulder cat, and lap cat! His new foster mom works from home, and he is getting a ton of attention!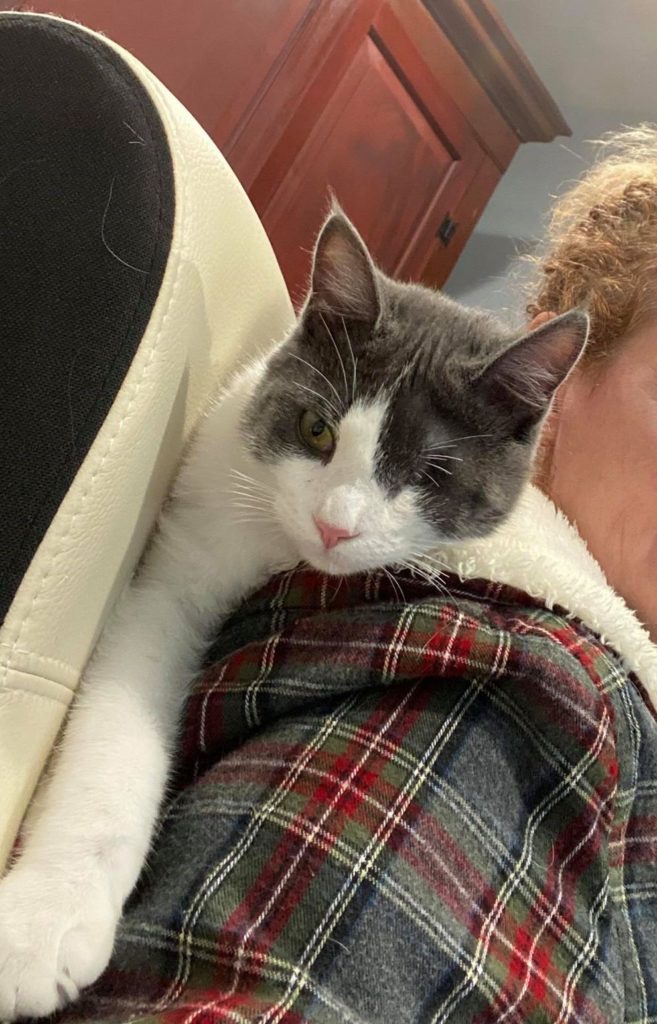 Beric has been playing with one of his new foster sister kitties and is chill with the other one. He and his foster canine sister are still warming up to each other, but no drama.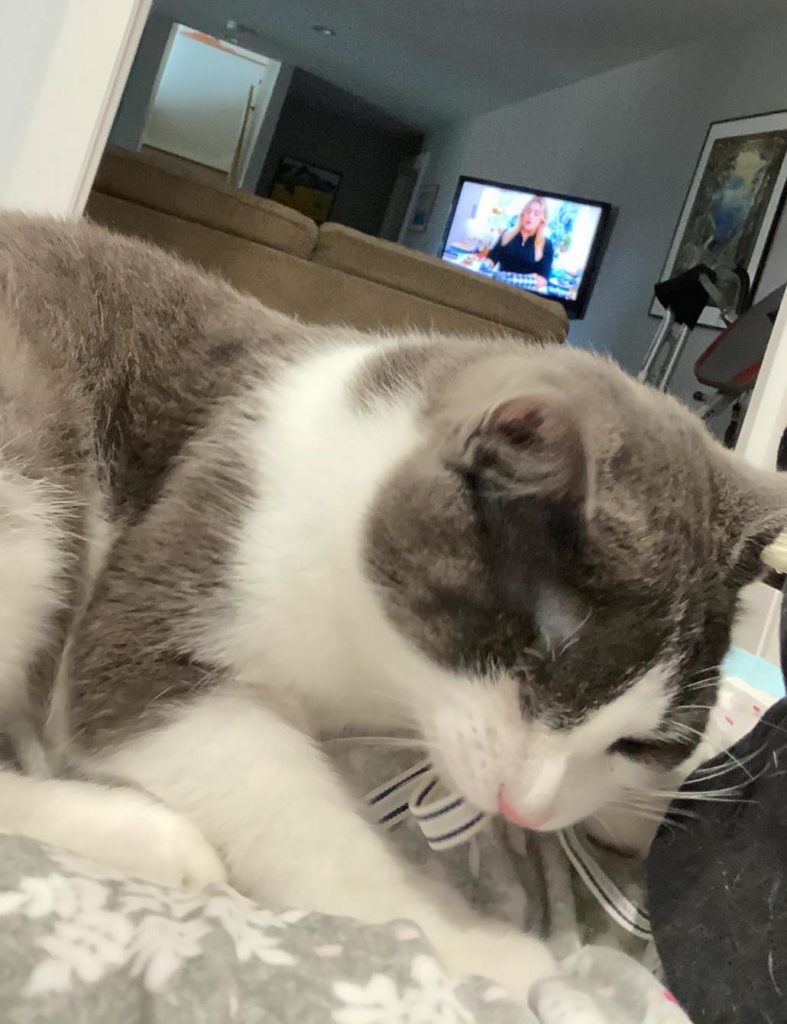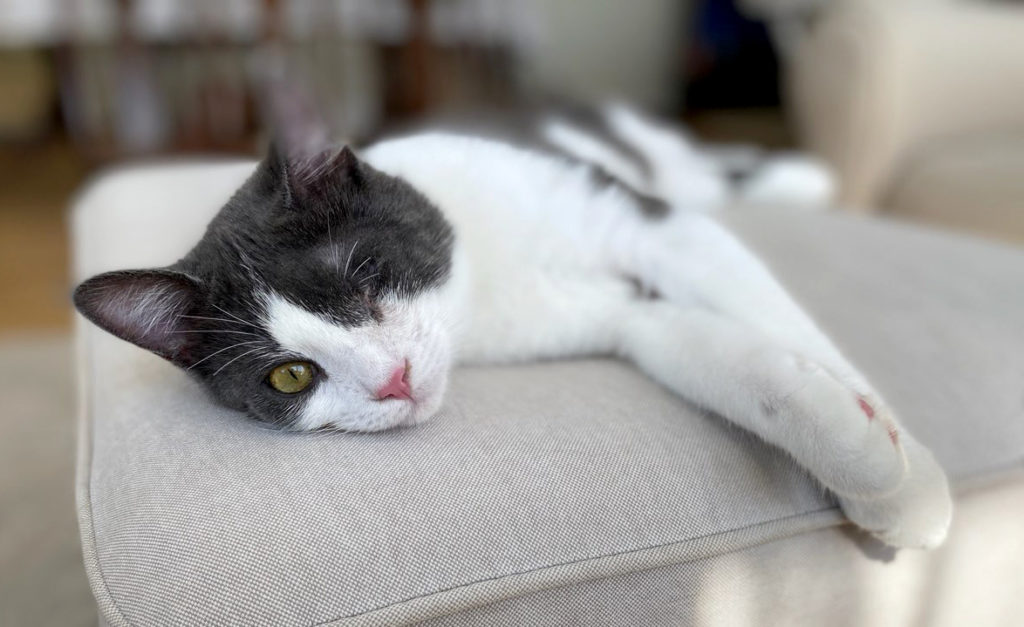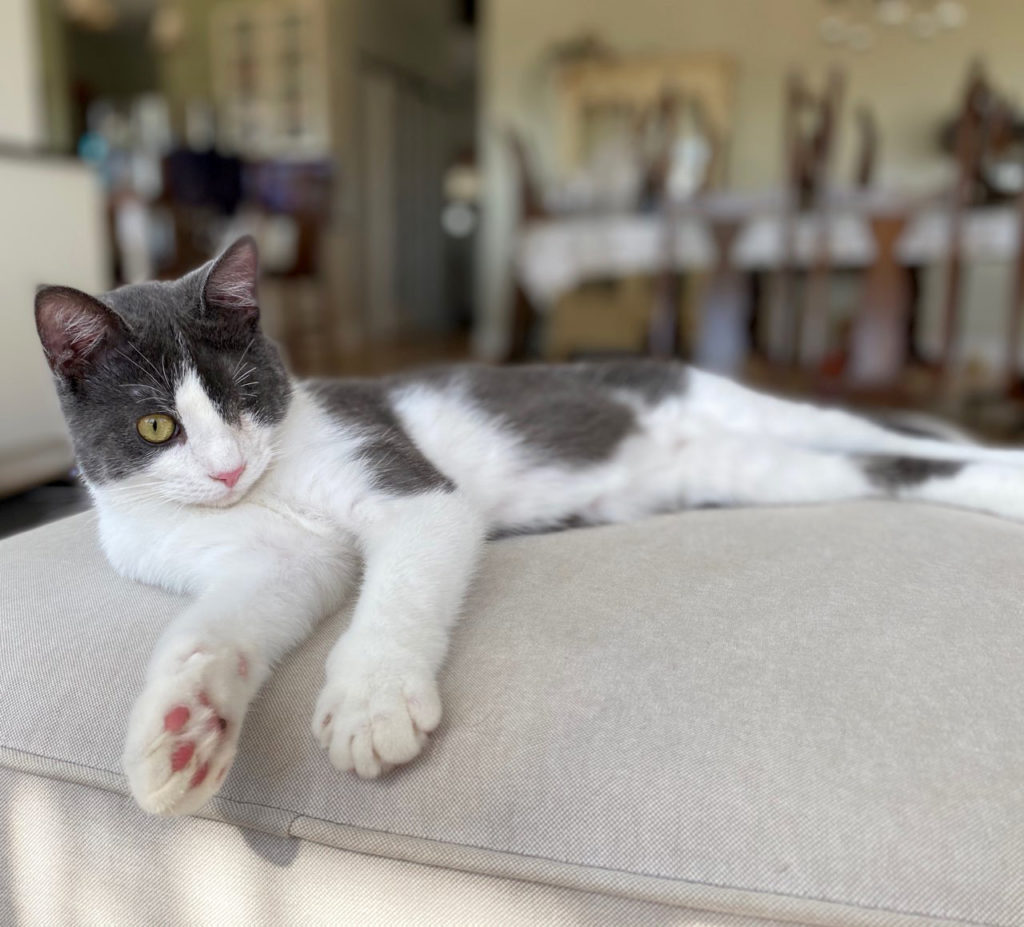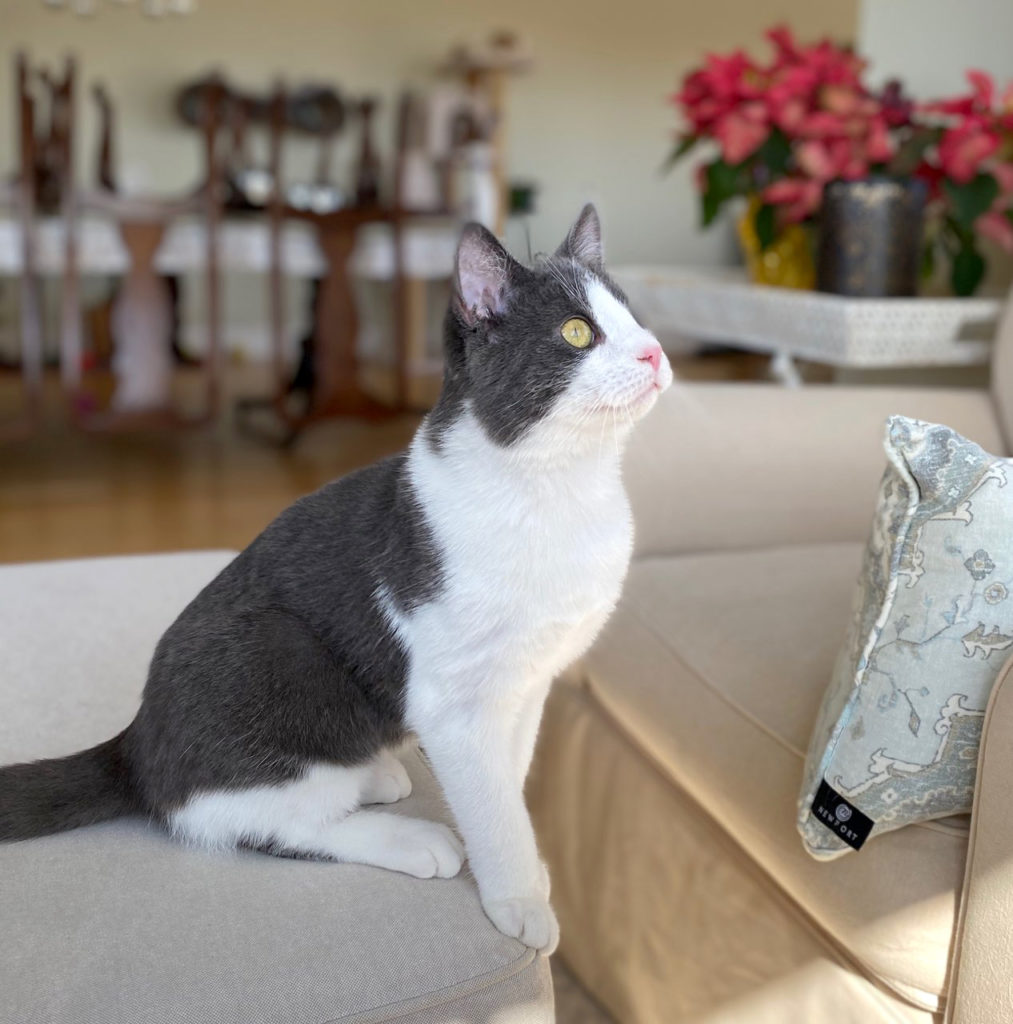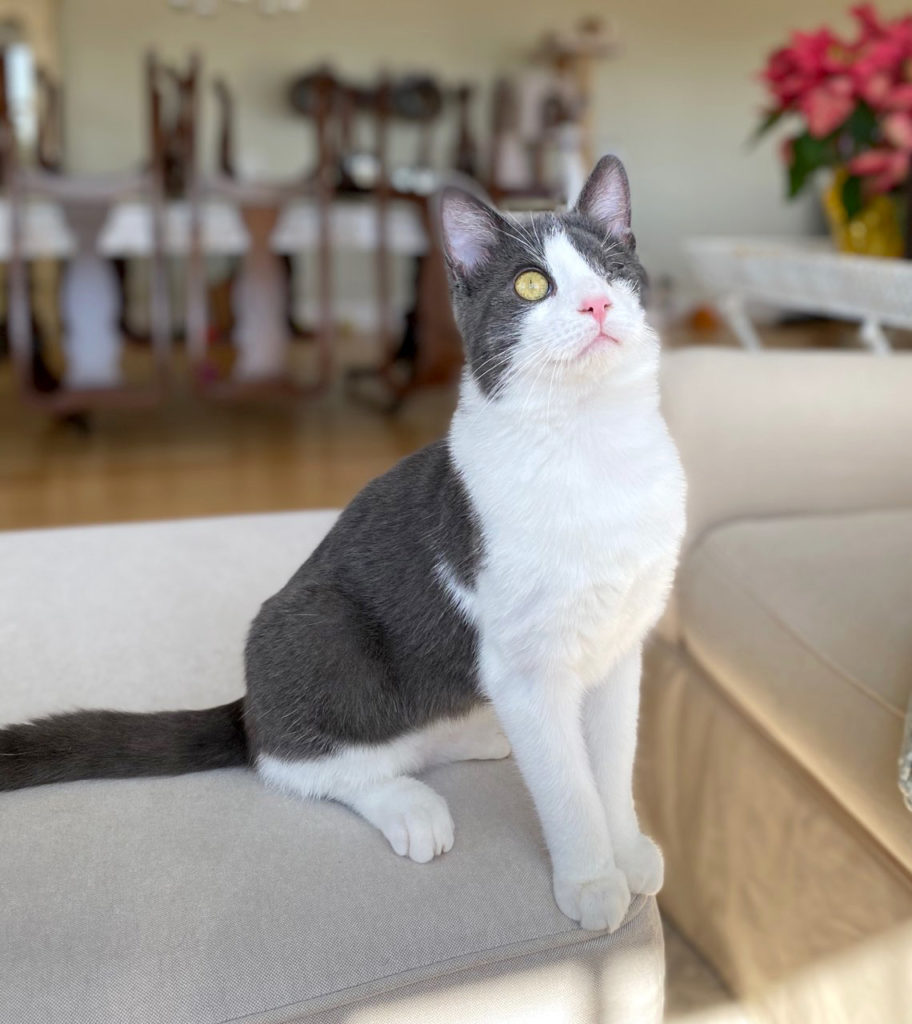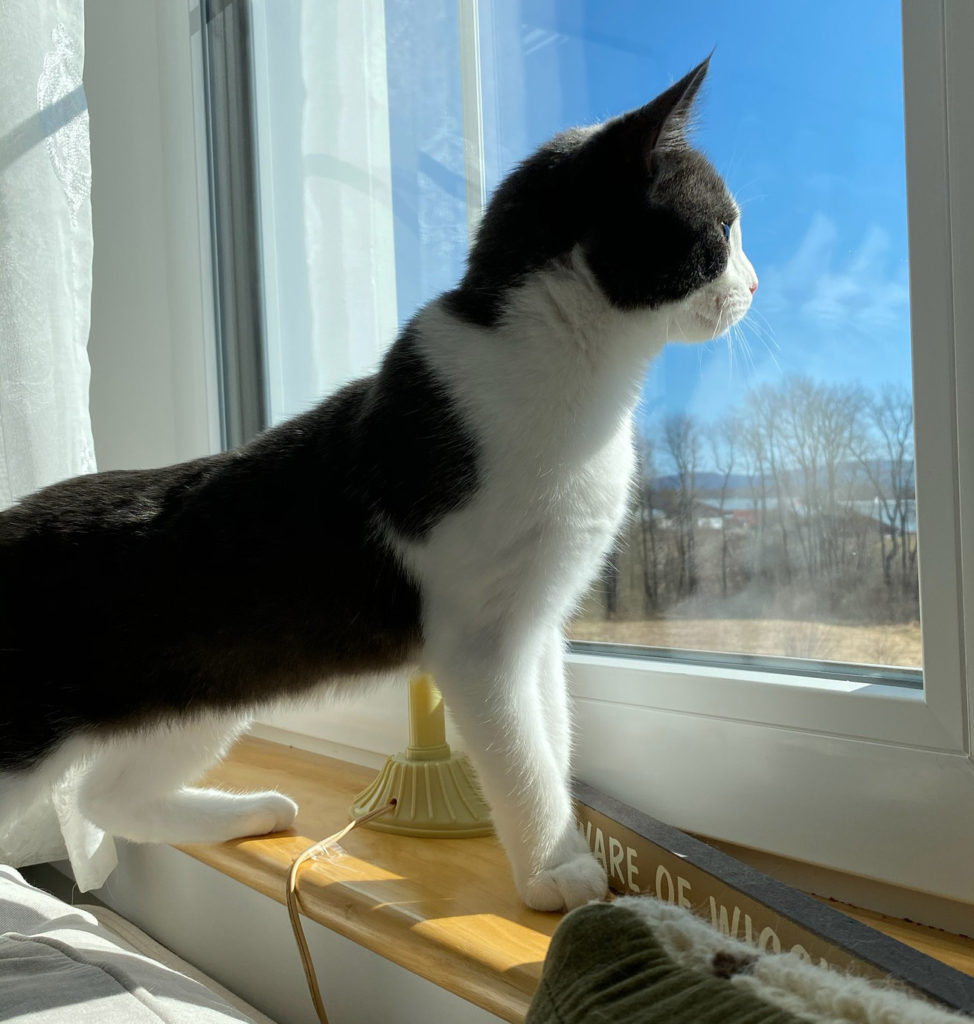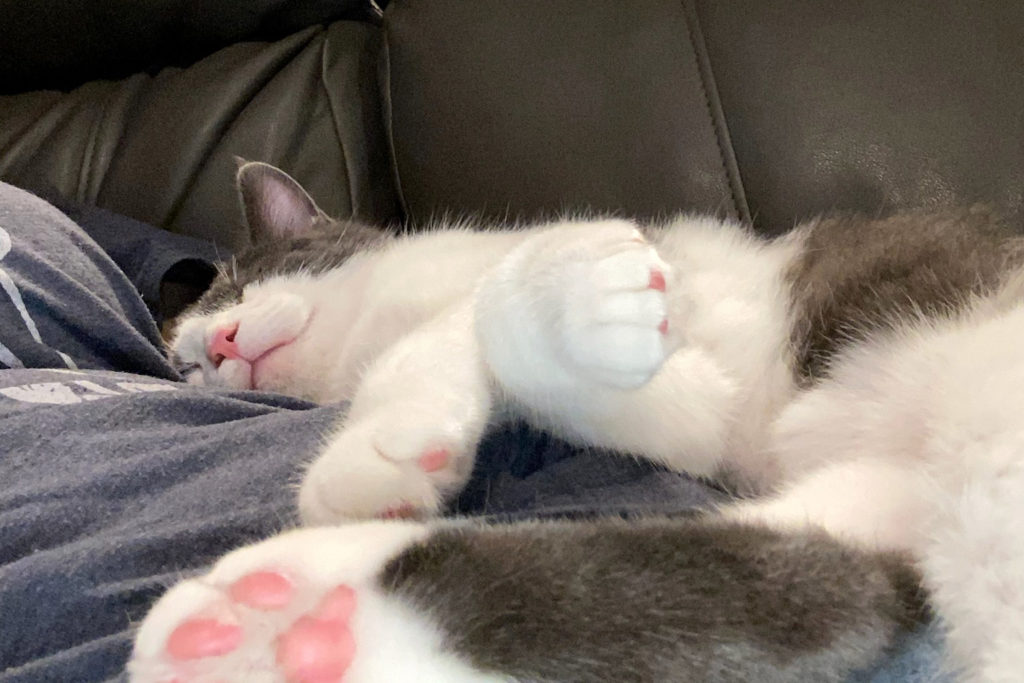 He is a total love bug and loves snuggles!

Foster Mom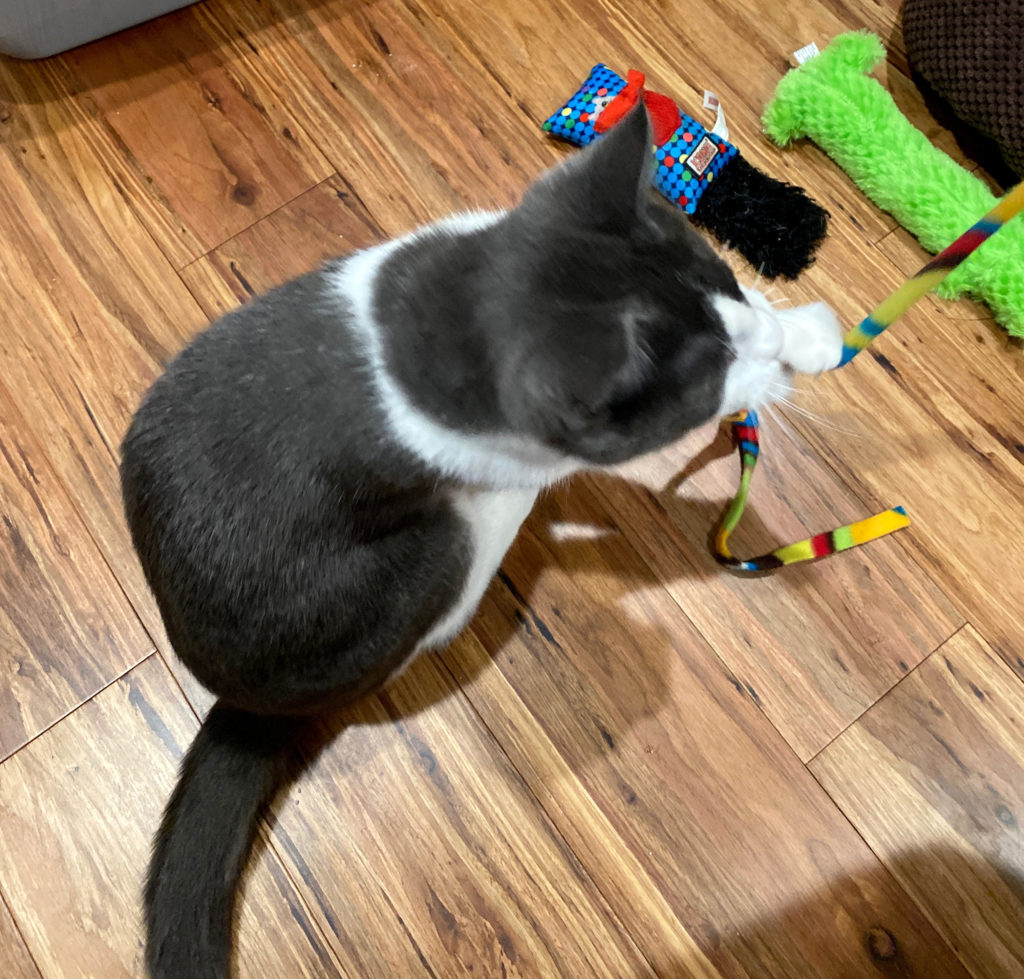 He's a wonderful little man. Very sweet!

Foster Family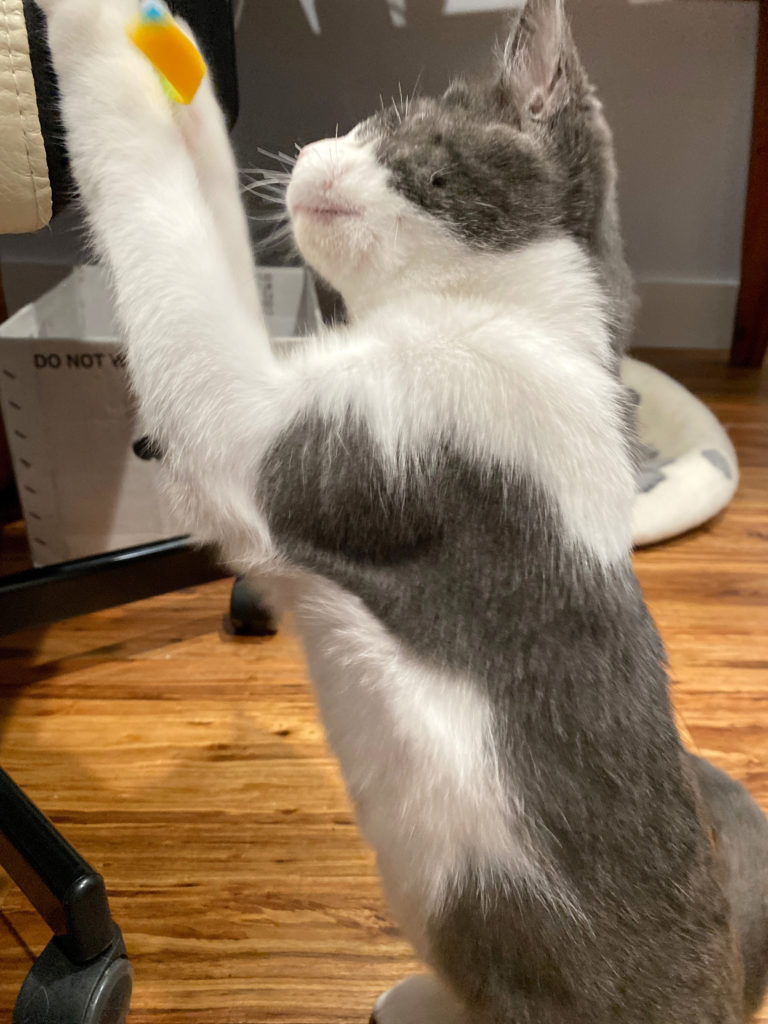 Beric loves attention and will circle around you, looking for affection.
Beric comes from a dairy barn in the Rutland Area. We started working with the farm in late fall, and with his bad eye, Beric stood out as one of the first cats we took in. He arrived already blind in his left eye, as it was ruptured, and he quite sick with an Upper Respiratory Infection (URI) and parasites. He was a Hot Mess Kitten. Once he beat the URI and the parasites, we let him gain strength before removing his eye.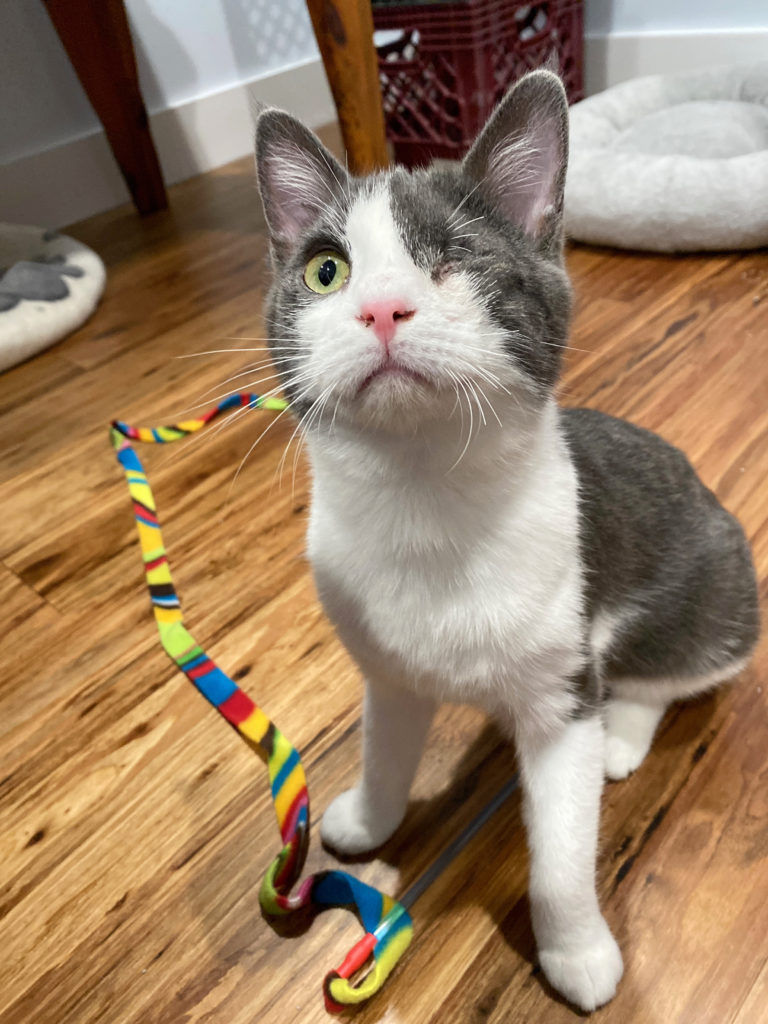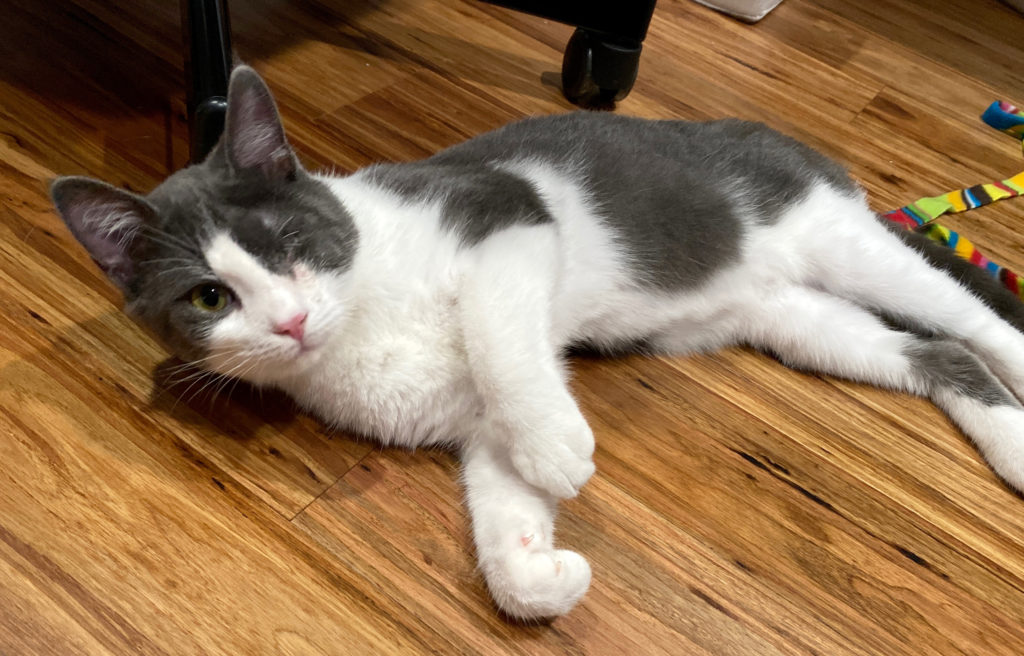 He is a rowdy kinda guy and would really enjoy a boisterous, playful friend for chase and wrestling sessions.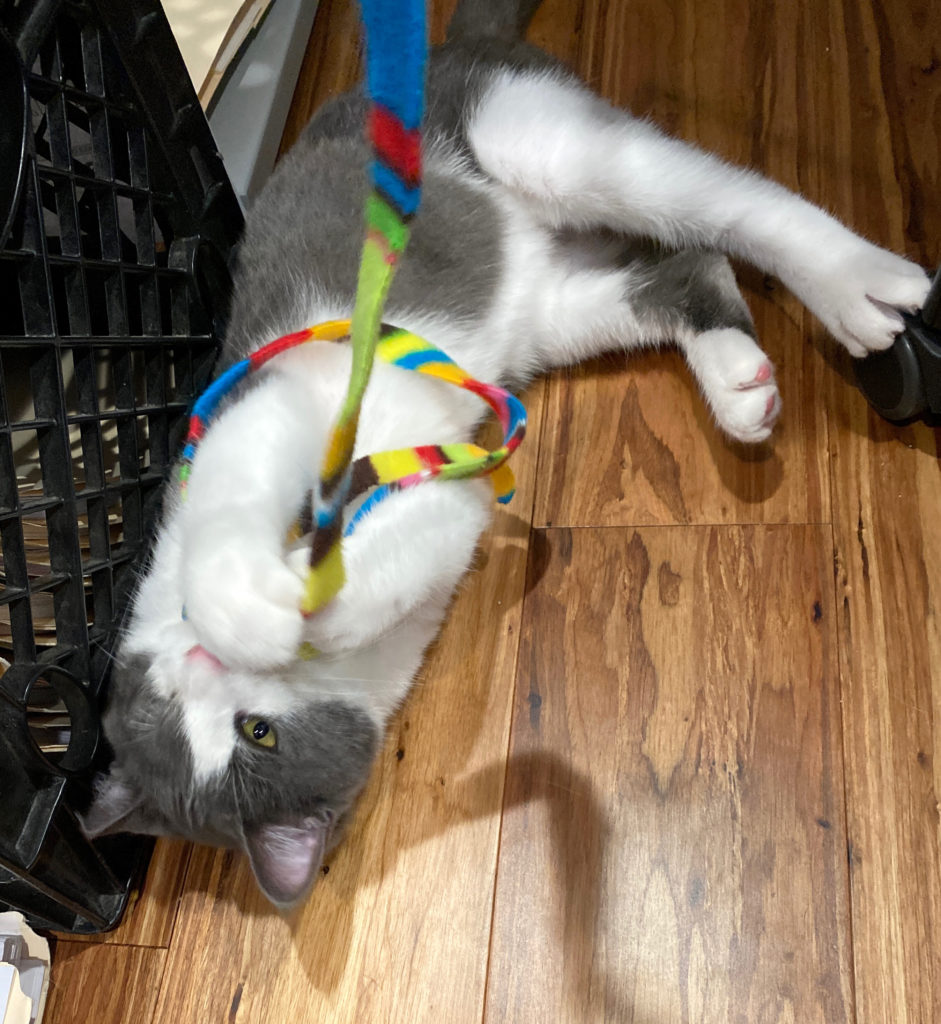 Beric had his eye removed at the end of February. It has healed well and this sweetie is almost ready for his own forever family! He has a bit of itching we are working to resolve, but he should be ready to go home very soon. 🙂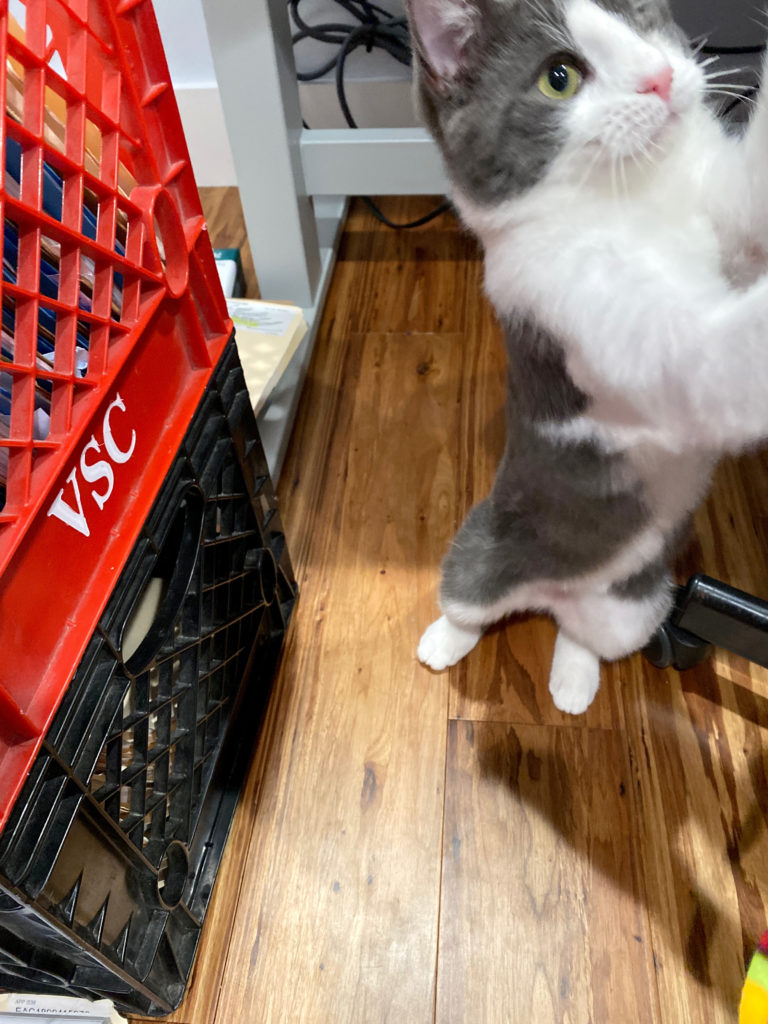 Beric is FeLV, FIV and Heartworm negative. He has been neutered and has a microchip. He has received a 1-year Rabies vaccine and has completed his FVRCP series of shots. When we rescued him, he was immediately treated for fleas upon rescue. He also had and was treated for parasites. His latest fecal showed "NPS" (no parasites seen). We believe he was born in roughly the middle of August 2019.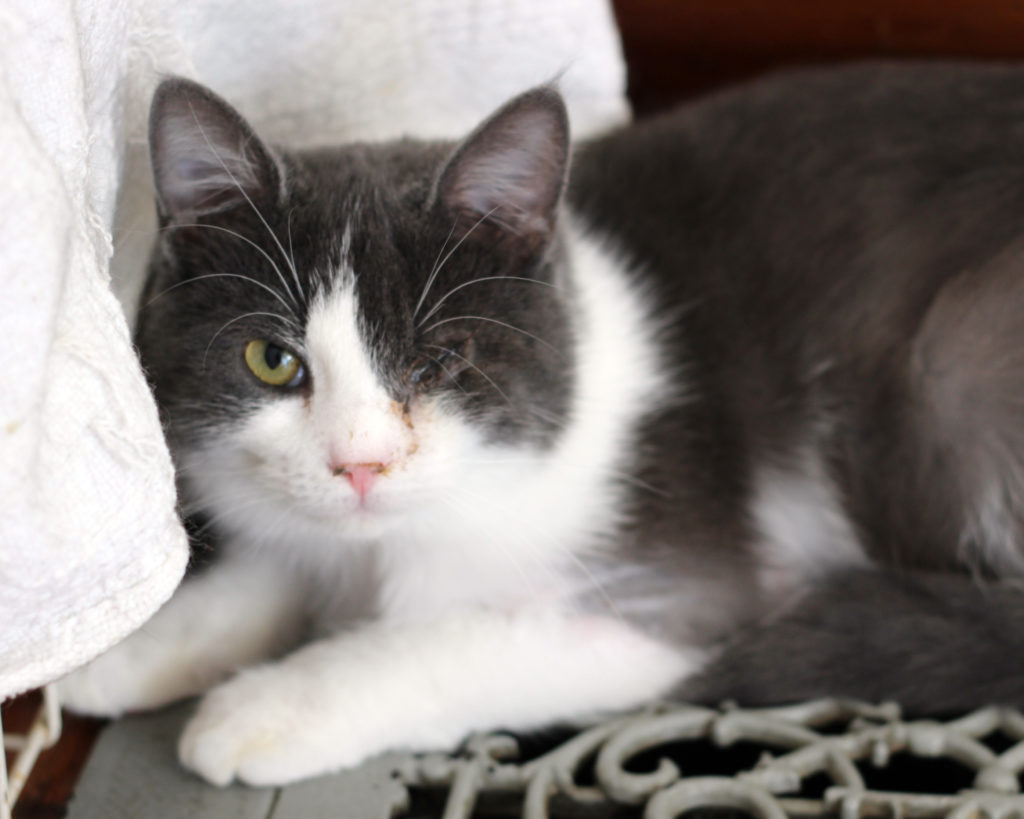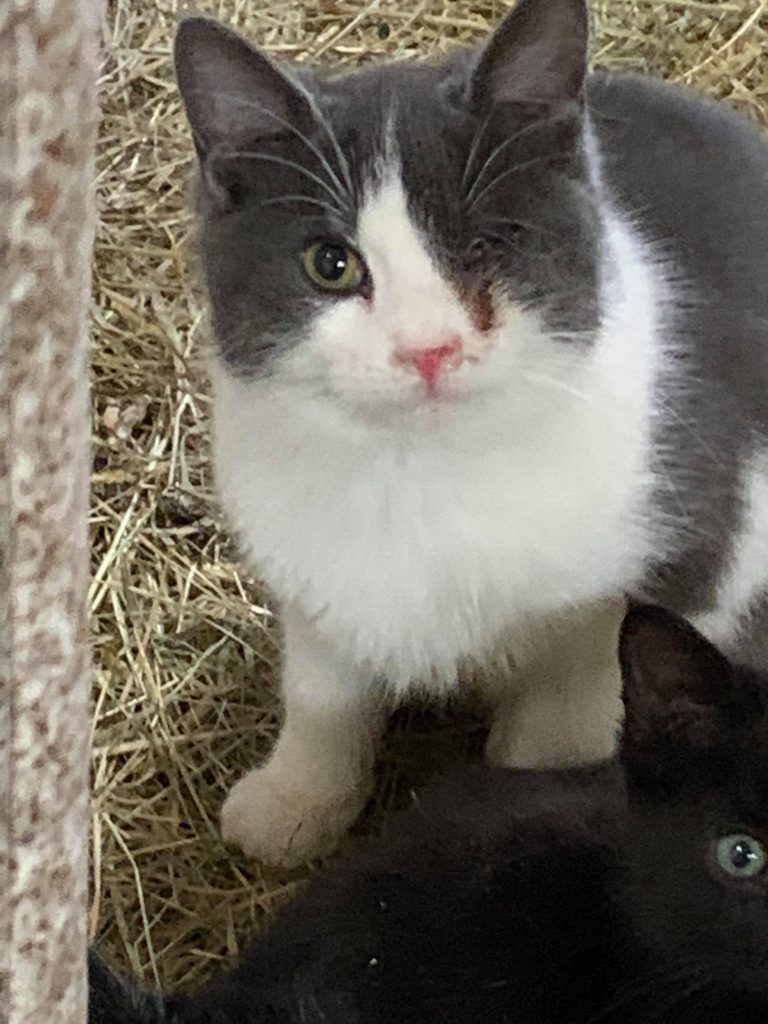 ---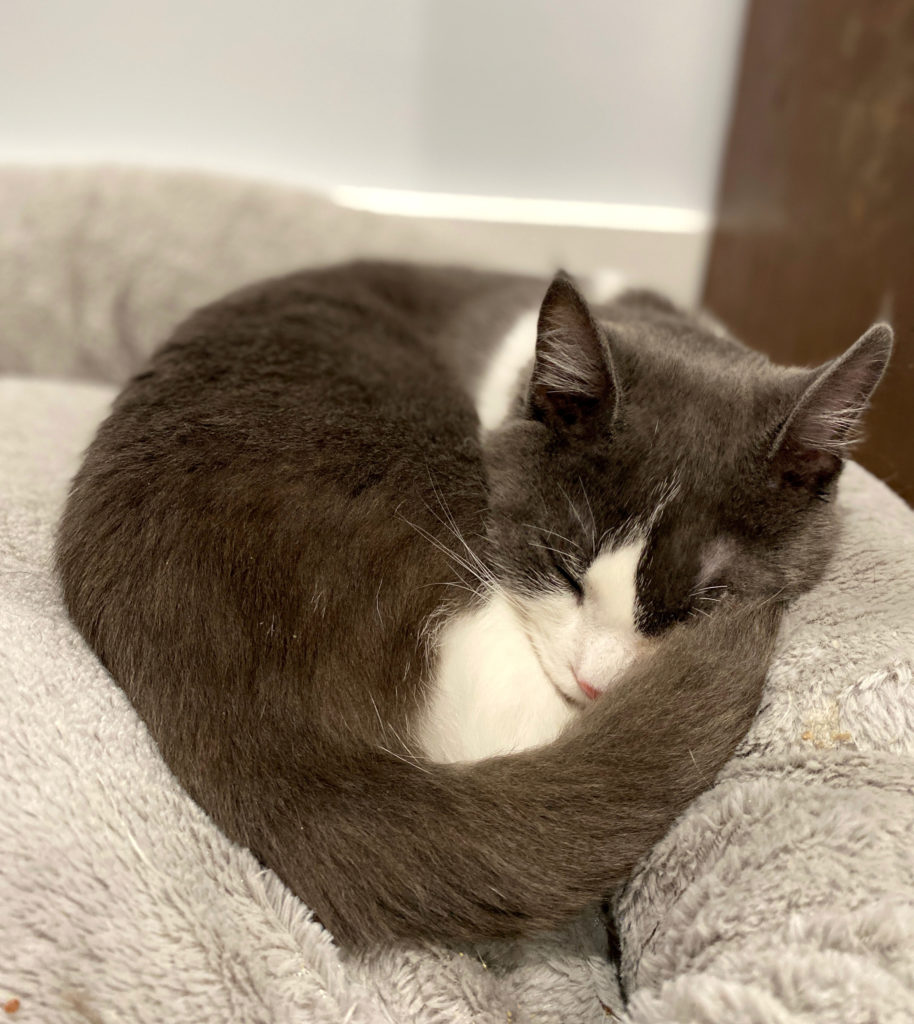 Consider adding this sweet, special boy to your family today. He is nothing but love, affection and fun. Apply to be his forever family by filling out an Adoption Application below.
---
Interested in giving a cat a loving Forever Family? Please fill out an Adoption Application. To place a cat on hold, a $50 deposit fee is required. Cats can be placed on hold after your Adoption Application has been approved.
Learn more about The Feline Connection's adoption policies and procedures on our Adopt page.
Learn more about The Feline Connection's adoption policies and procedures on our Adopt page.