These pretty and affectionate girls are active, and playful and go everywhere together!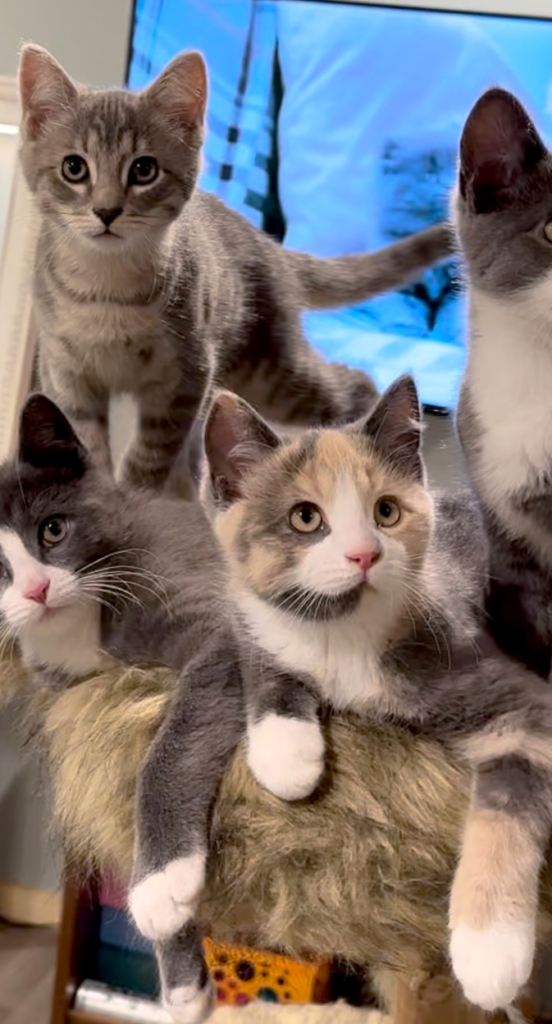 Chonk and Gracie are bonded sisters who are both very sweet, loving, playful, and affectionate. Born inside, they have had human interaction and socialization from day one. They get along really well and usually are not parted. They both enjoy people as well as other cats.
Chonk and Gracie were born in Foster care as part of our Find-and-Foster program. They were hand-raised from birth. They were born on April 18th, 2023, and have two other siblings. They have been spayed, microchipped, and given age-appropriate vaccines. Both are litter box trained. They go everywhere together and are offered together as a bonded pair.
---
CHONK
Chonk is full of personality! She loves to play fight with her siblings, climb on her cat tree and chase toys. She has a nice purr and loves to cuddle.
Chonk has a beautiful dilute calico coat and she is a Domestic Short Hair.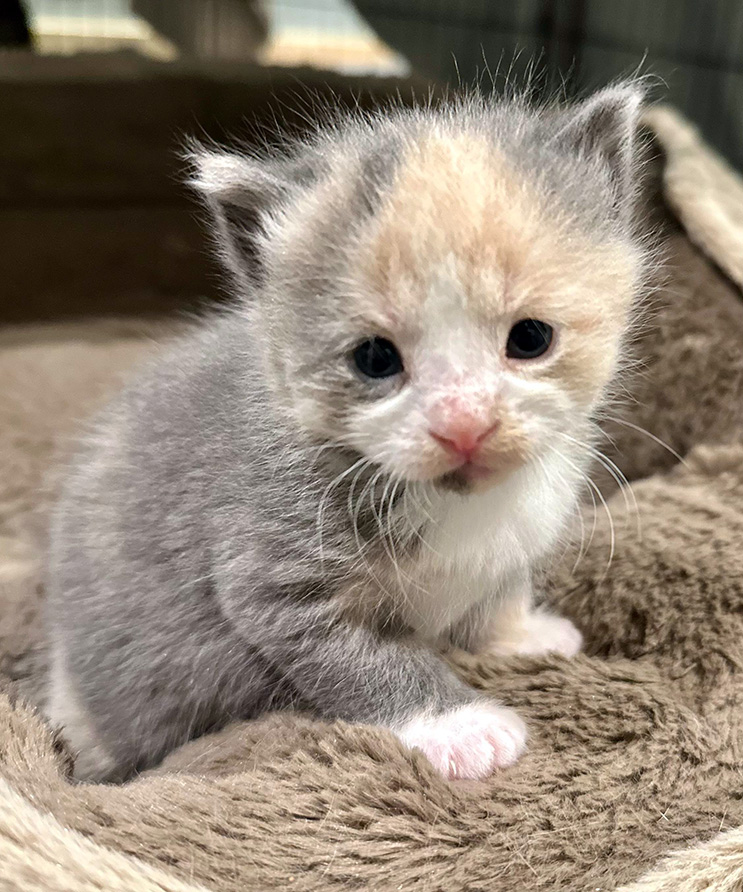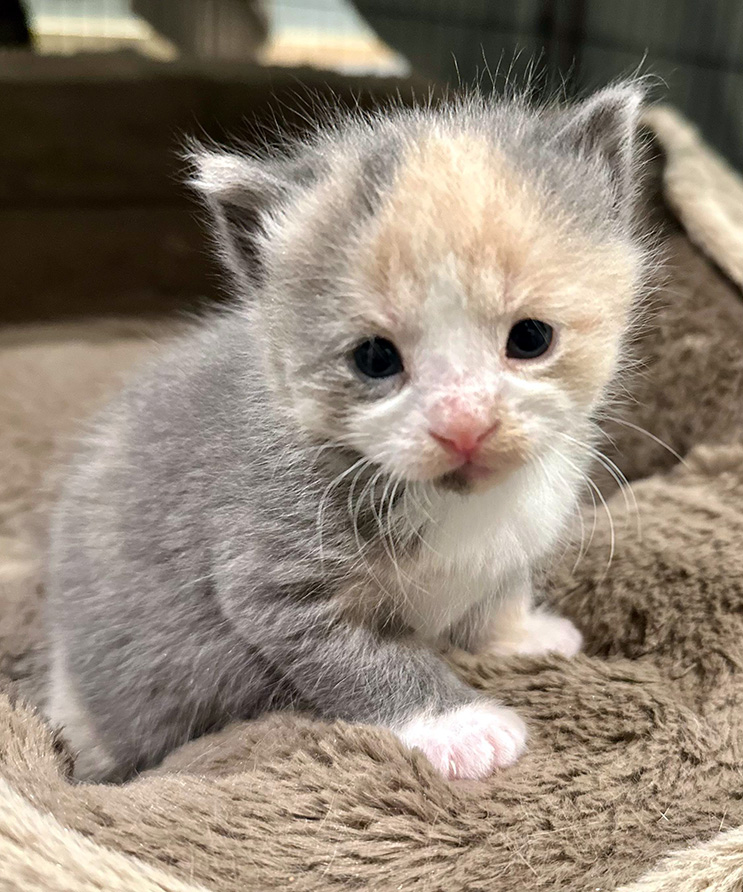 ---
GRACIE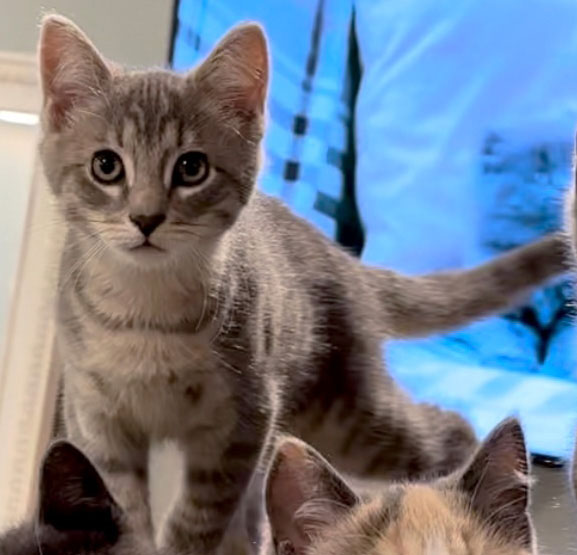 Gracie is a sweet gray tabby kitten who is very friendly. In addition to being bonded to Chonk, she is also people-oriented. Among her siblings, she stands out as the undisputed champion of sociability. Gracie's desire for companionship leads her to constantly seek out her people–she enjoys human interaction. As a true cuddle connoisseur, she thrives on being cradled and caressed, and purrs her contentment. Curiosity propels this kitten to test the limits of her surroundings, her manifesting in daring escape attempts from her confines, all in pursuit of thrilling adventures beyond.
---
Chonk & Gracie are sweet girls who are looking for a family who will give them all the luxuries in life; cozy places to sleep, sunshine for napping, yummy food, love and loads of attention. If you are interested in adopting these beautiful girls, please fill out an Adoption Application below and put there names on top!
---
Interested in giving a cat a loving Forever Family? Please fill out an Adoption Application. To place a cat on hold, a $50 deposit fee is required. Cats can be placed on hold after your Adoption Application has been approved.
Learn more about The Feline Connection's adoption policies and procedures on our Adopt page.
Learn more about The Feline Connection's adoption policies and procedures on our Adopt page.