Rutland, VT
After a life on the streets, Cuddles craves a warm lap and people of his own to cuddle.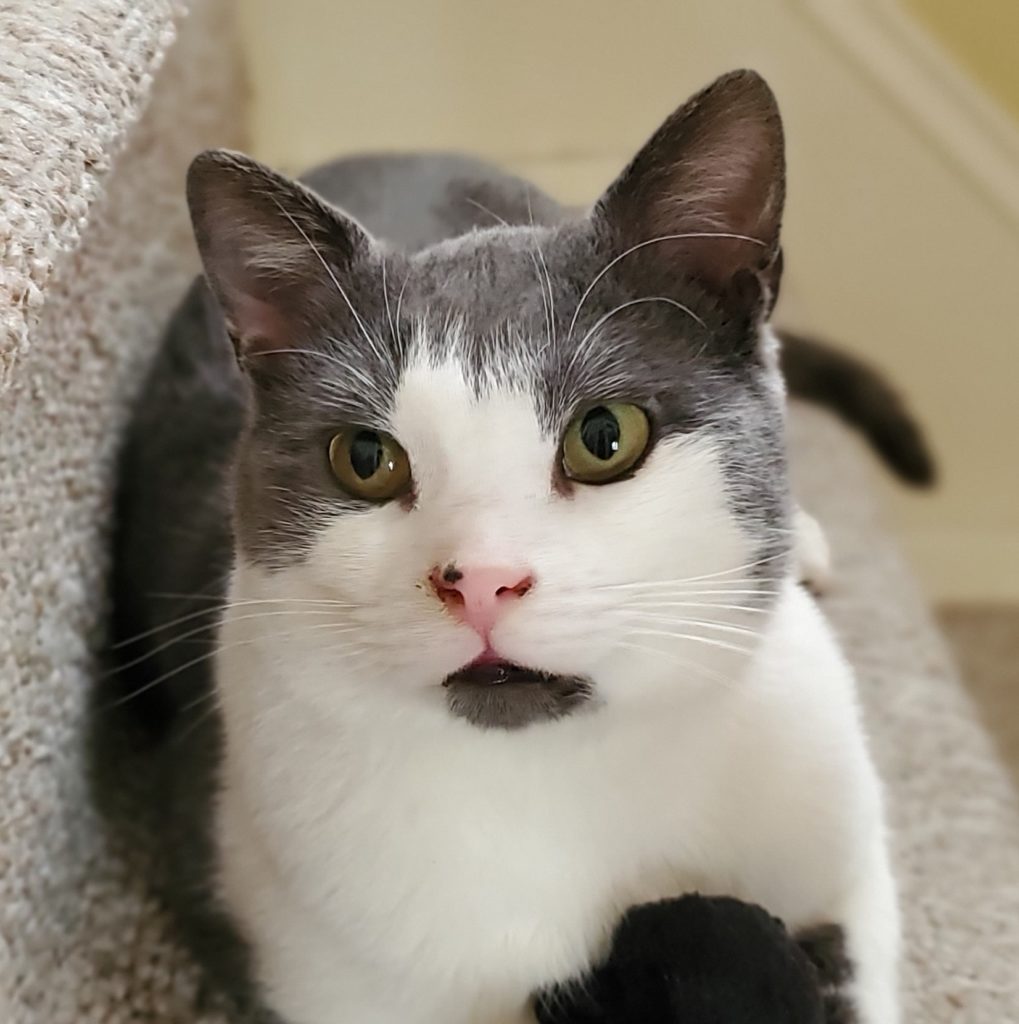 Cuddles is a sweet boy who loves to be held and pet! Although he can be a little shy at first, give him a little time and he will warm up to you. He is such a love-bug and has so much love to give!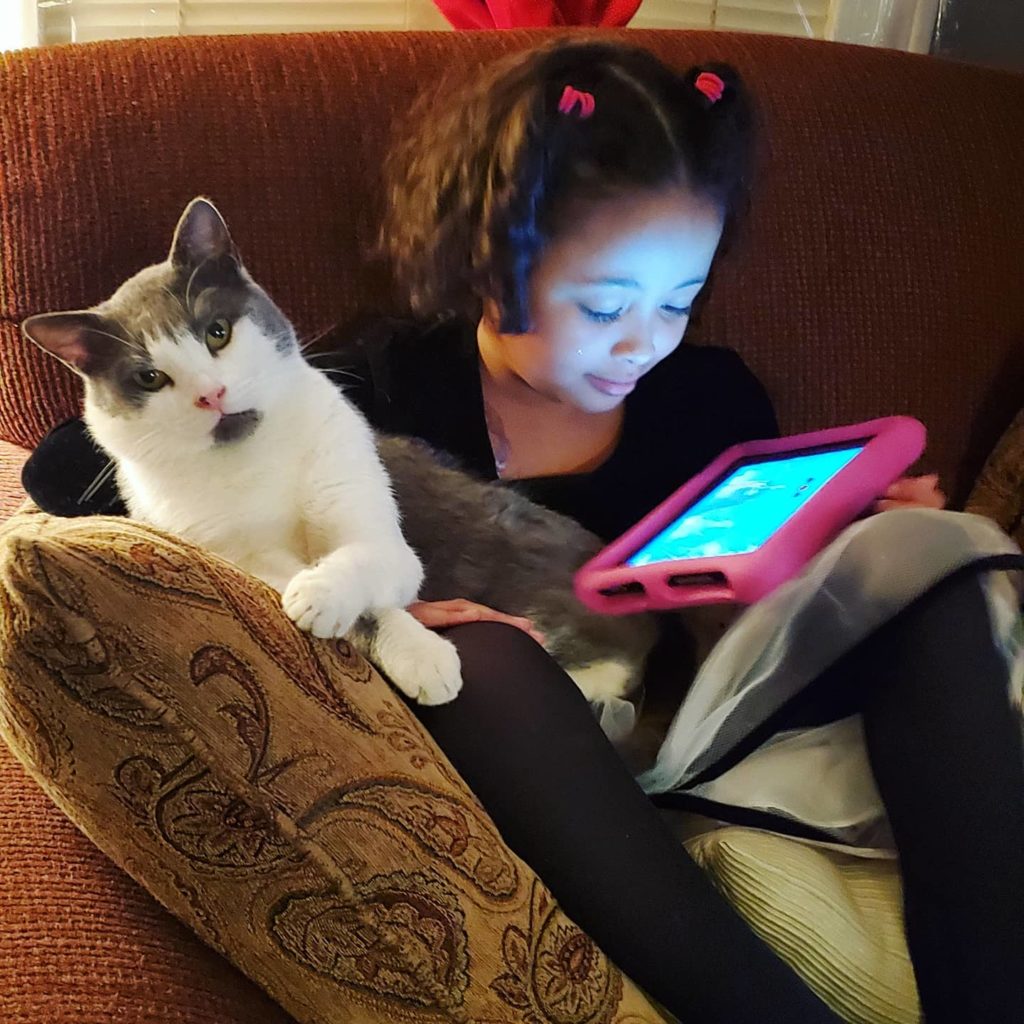 Cuddles loves kids and will hang out with them (see videos). He is also good with his foster family's medium-sized dog.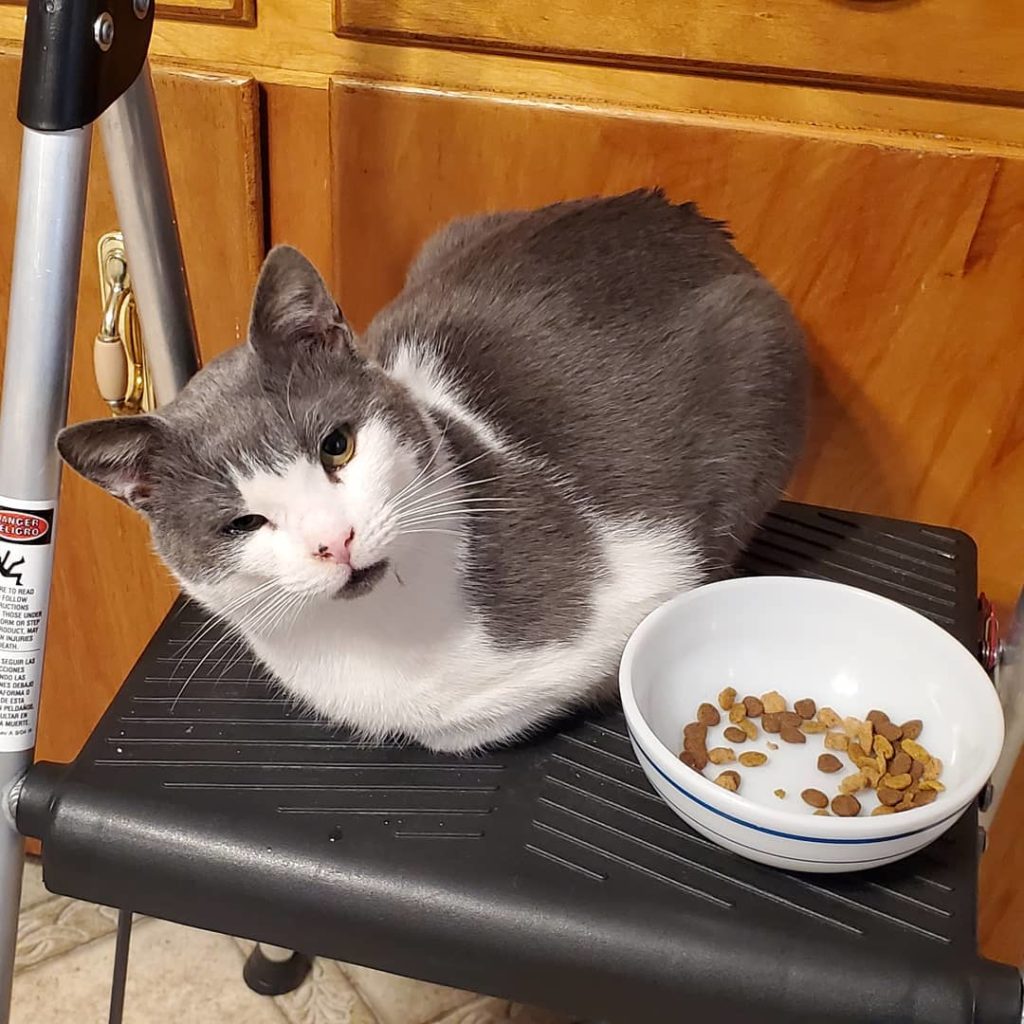 As of February 2020, Cuddles is now enjoying life in a new foster home. He even has his very own Facebook and Instagram pages!
We now know that Cuddles likes dogs and children!
---
Prior to his rescue, Cuddles had unfortunately acquired an upper respiratory and sinus infection. Although they have been treated, due to the severity and duration of the infection Cuddles will most likely have lingering symptoms such as occasional sneezes, nasal discharge, and a slight head tilt. From time to time his balance is a little off. Cuddles will require some extra TLC and close attention to changes in his health but will reward you with plenty of love!
Foster mom: "Cuddles loves to play and be held. Did you hear his purr?"
Cuddles: September 3, 2019
"This handsome fella is Cuddles, and he sure lives up to his name. Just look at him on his rescue day!"




Foster mom
Cuddles is FeLV, FIV and Heartworm negative. He has received a 1-year Rabies vaccine and FVRCP#2 (Distemper). He has been treated for fleas, ear mites, and has also been spayed and microchipped.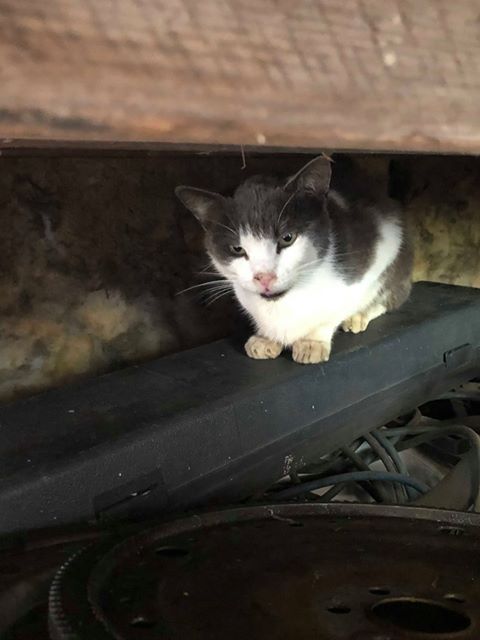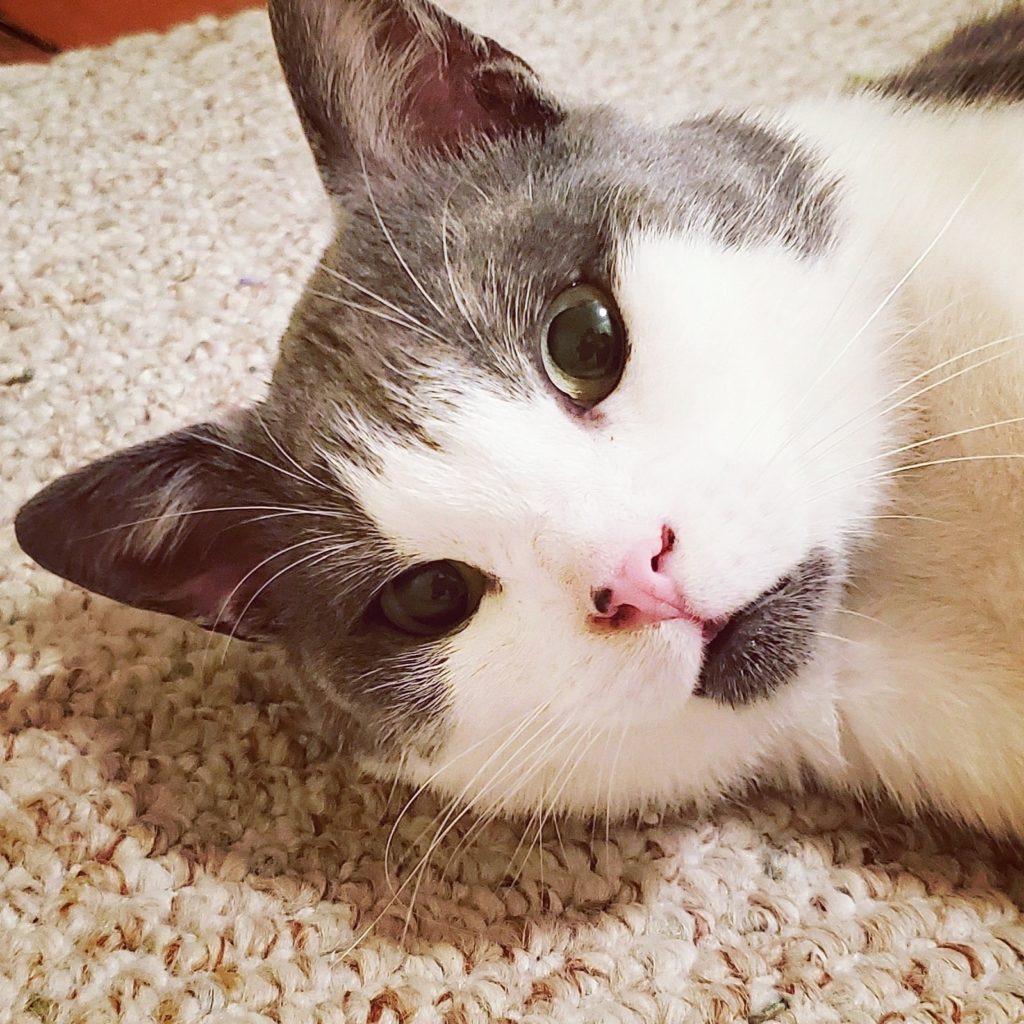 Will you give this sweet, loving, and gentle boy the love and attention he deserves? To give Cuddles the Forever Home he so desperately wants where he can curl up cozy without a care in the world, please fill out an adoption application below!
---
Interested in giving a cat a loving Forever Family? Please fill out an Adoption Application. To place a cat on hold, a $50 deposit fee is required. Cats can be placed on hold after your Adoption Application has been approved.
Learn more about The Feline Connection's adoption policies and procedures on our Adopt page.
Learn more about The Feline Connection's adoption policies and procedures on our Adopt page.