Available for Adoption, Rutland VT
Beautiful, playful, curious, and purring young adult has graduated to a journeyman lapcat!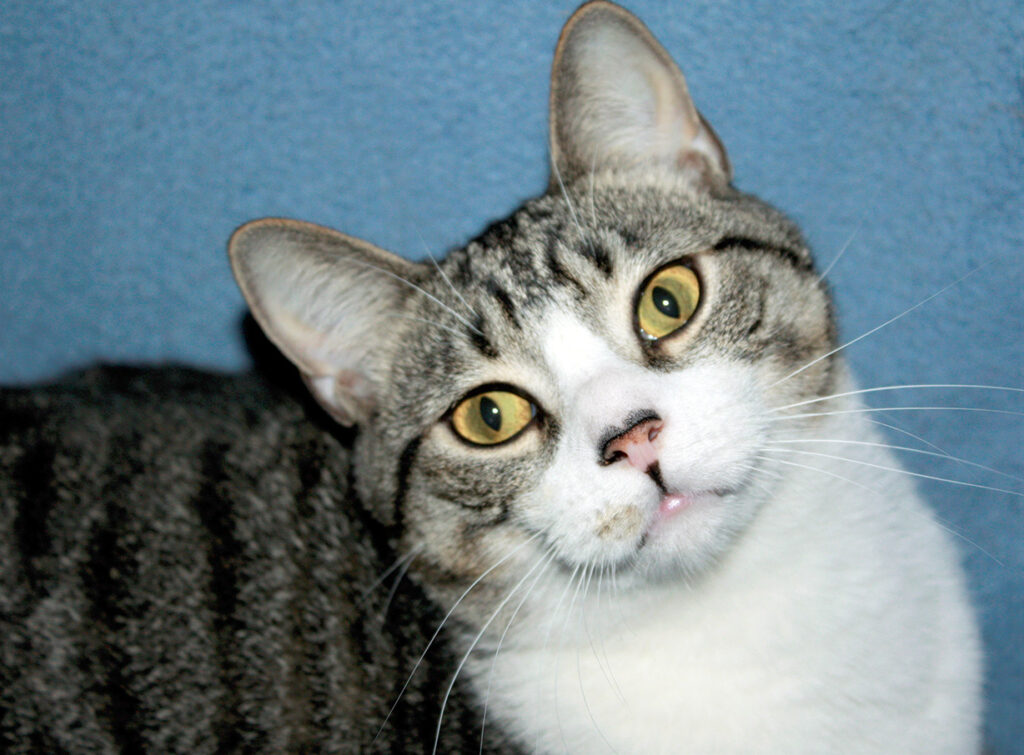 Gamba is outgoing, affectionate, and LOVES to play. He didn't receive much attention as a kitten even though he was born in a home. With time and patience, he has made incredible progress and is now comfortable coming to humans — especially for some loving pets!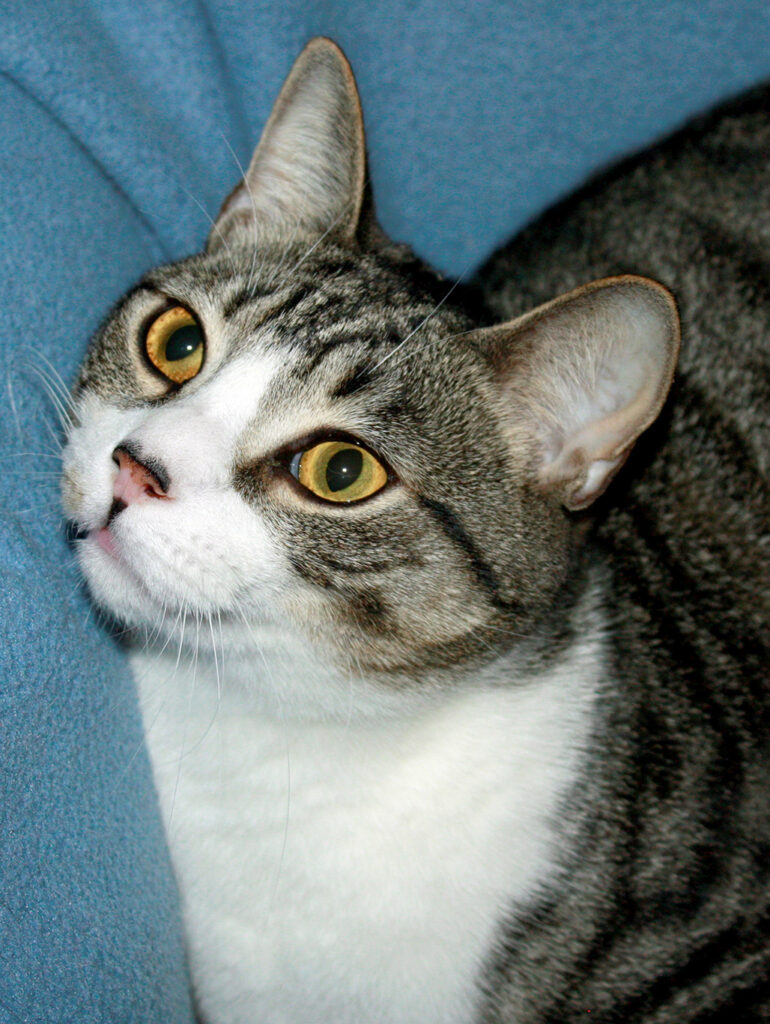 Gamba loves to purr and make biscuits with his paws while laying in his foster mom's lap! He has stunning spots and stripes and is on his way to becoming a rather large and handsome cat.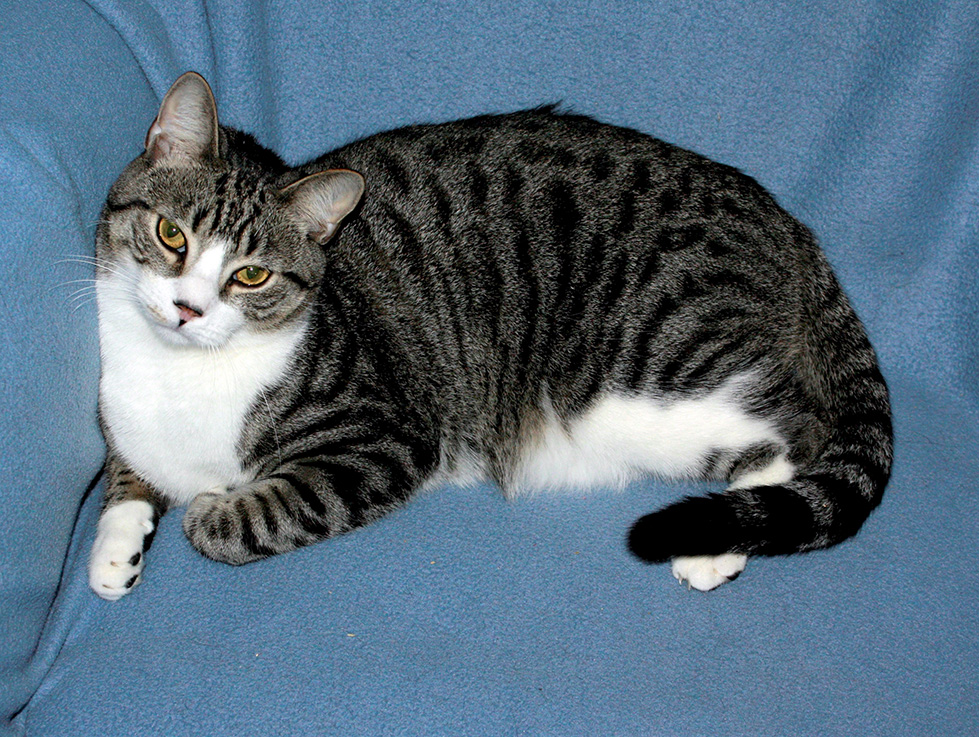 If you are looking for a furry friend who needs a little extra love, Gamba might just be the perfect fit for you! He is looking for a patient adopter who will take things slow with him and give him the time he needs to feel comfortable. He could be adopted alone or with his sister, Cauliflower, who is also making progress in her socialization.
We estimate Gamba was born in mid-June 2022. He was rescued at about four months old. He has been neutered, microchipped and given age-appropriate vaccines. He tested negative (good) for FeLV/FIV. He loves to eat and weighs close to 13 lbs now.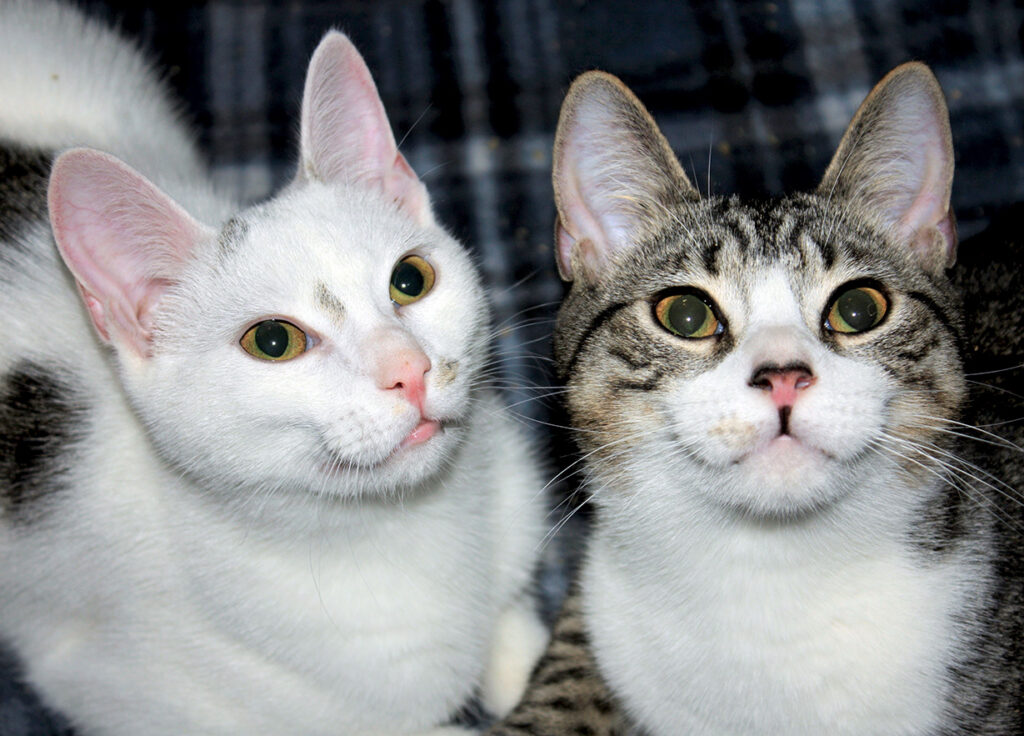 Gamba would do best in a peaceful home without young children, where he can continue to thrive and grow. With your love and care, Gamba is already an affectionate and loyal companion.
I think he would like the company of other cats. He is in the kitten room with Cauliflower and Shiitake, but he races out the door whenever I open it. He seems to want to explore and meet everyone.

Foster Family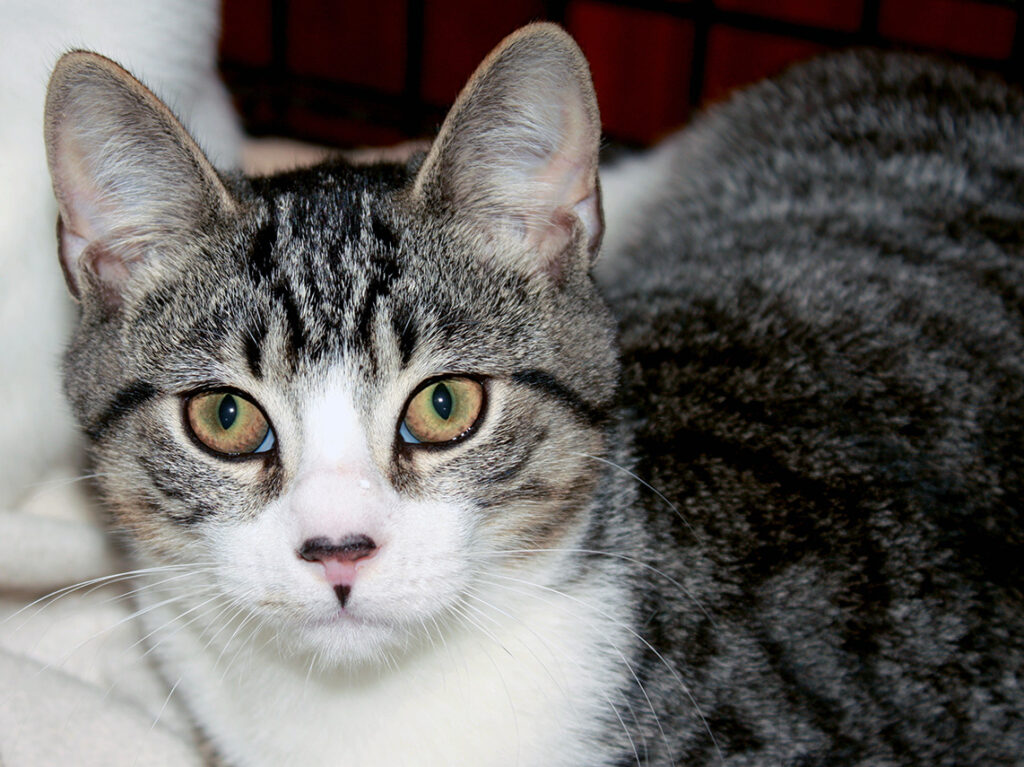 Gamba loves being an indoor guy, and he enjoys all the pleasures of life with humans and is looking for a quiet, relaxed family who will give him time to warm up–all while providing him with cozy places to sleep and love. If you think Gamba (and maybe his sister Cauliflower too?) would be a good fit for your Forever Family, please fill out an adoption application and put his name on top! If you are already an Approved Adopter, please tell your matchmaker you are interested in Gamba!
---
Interested in giving a cat a loving Forever Family? Please fill out an Adoption Application. To place a cat on hold, a $50 deposit fee is required. Cats can be placed on hold after your Adoption Application has been approved.
Learn more about The Feline Connection's adoption policies and procedures on our Adopt page.
Learn more about The Feline Connection's adoption policies and procedures on our Adopt page.