Available for Adoption, Rutland VT
Beloved family pet enjoys life with children and dog. Playful, friendly, and affectionate.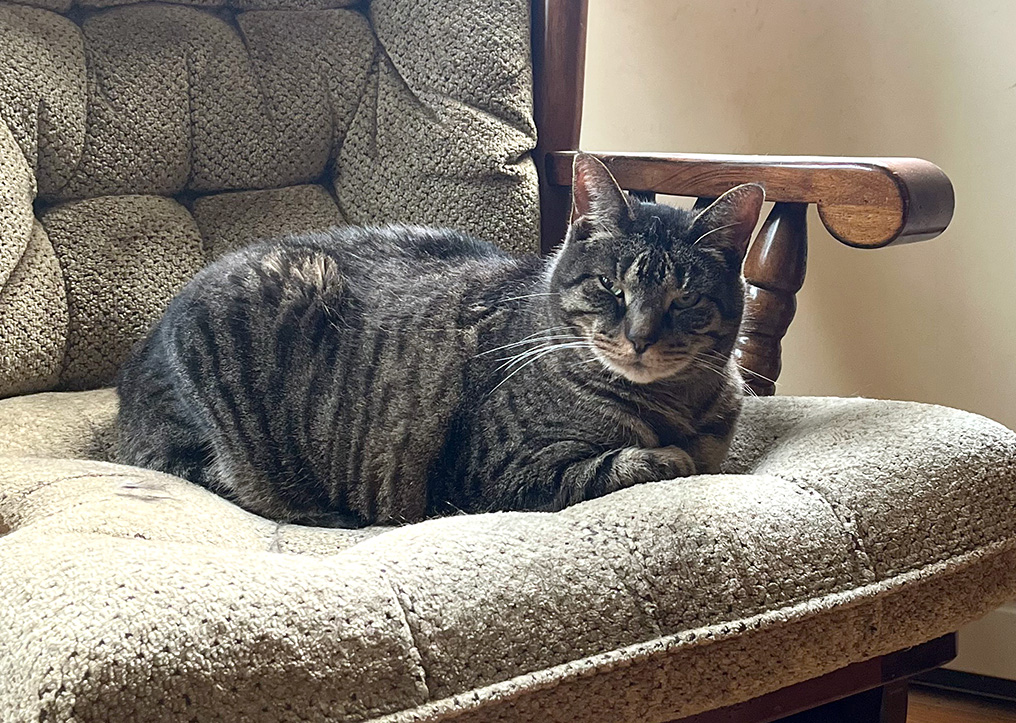 Meet Holly Rupert, a charming 9-year-old female indoor cat who is overflowing with love and affection. This sweet feline is friendly and has a heart full of warmth for everyone she meets. Her family has changed and is now away from home for extended periods and they know she needs her people. Her family asked The Feline Connection to find her a loving new family.
Holly Rupert thrives in the company of both dogs and children. Her gentle nature and friendly demeanor make her an excellent companion for families with polite dogs and children.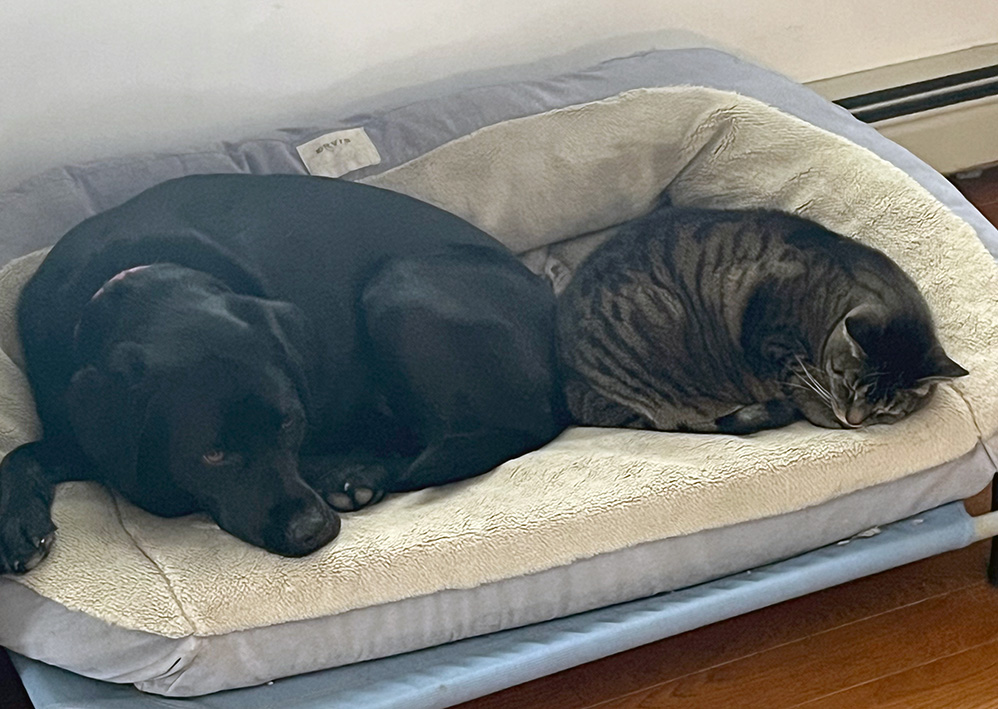 One of Holly Rupert's skills is her talent for catching mice. Whenever she successfully captures one, she wears her pride like a crown, showcasing her prowess as a skilled hunter. But don't let her hunting skills fool you—Holly Rupert's true passion lies in receiving affection, attention, and treats.
Holly Rupert also possesses impeccable manners. She never jumps up on furniture or tables.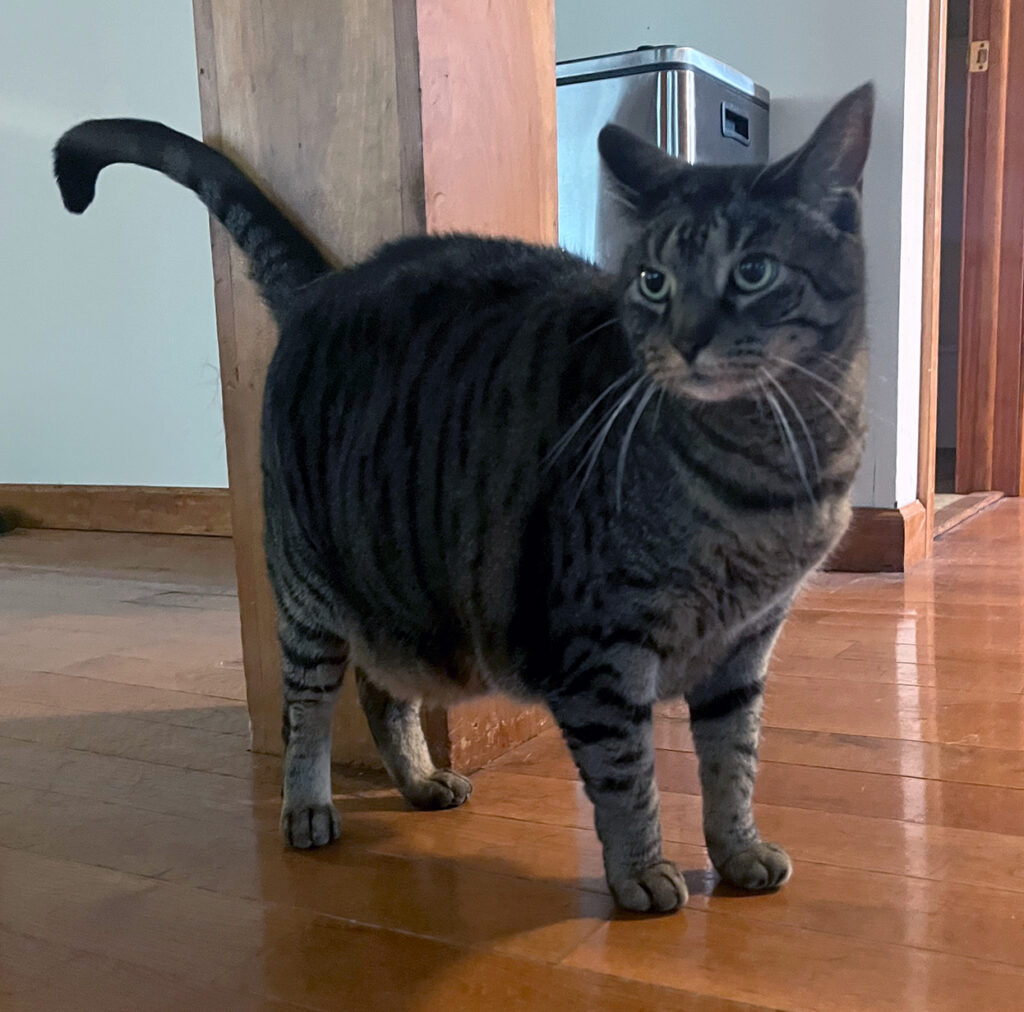 Holly Rupert's favorite pastimes include checking in with her beloved humans, spending quality time with her two black Labrador companions, napping, playing, and simply observing the world from a cozy spot near the window.
Holly is spayed and up-to-date on her vaccinations. She is nine years old.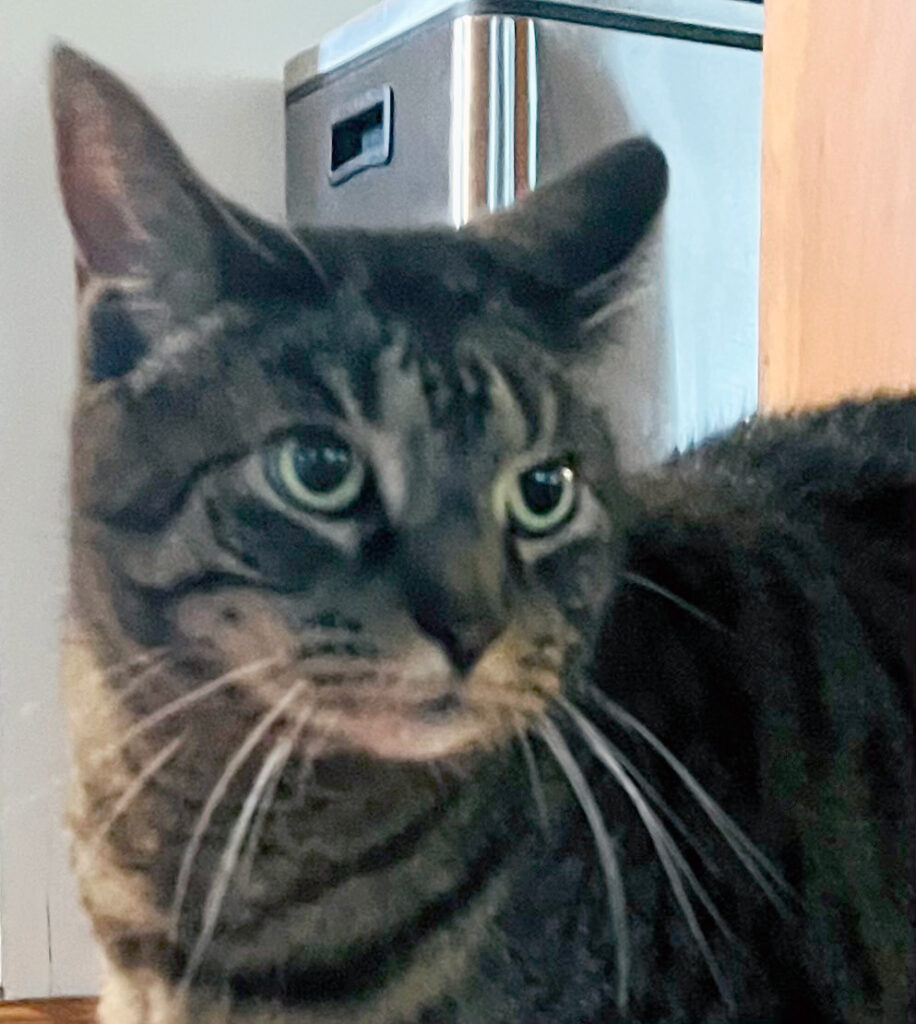 If you're searching for a loving and well-mannered cat who adores both humans and animals, Holly Rupert is the perfect match. Prepare yourself for a lifetime of companionship, laughter, and endless snuggles with this incredible feline.
If Holly would love to live in your family, you are willing to praise her hunting skills, have dogs she can love, and want to lavish her with affection, please submit an application below and put her name on top! The Feline Connection will contact you initially, and approved applications will be passed on to her loving family.
---
Interested in giving a cat a loving Forever Family? Please fill out an Adoption Application. To place a cat on hold, a $50 deposit fee is required. Cats can be placed on hold after your Adoption Application has been approved.
Learn more about The Feline Connection's adoption policies and procedures on our Adopt page.
Learn more about The Feline Connection's adoption policies and procedures on our Adopt page.