Available for Adoption or Foster
Rutland, VT
Cuddly, playful Ivan is a special boy who was born without eyes and he loves dogs!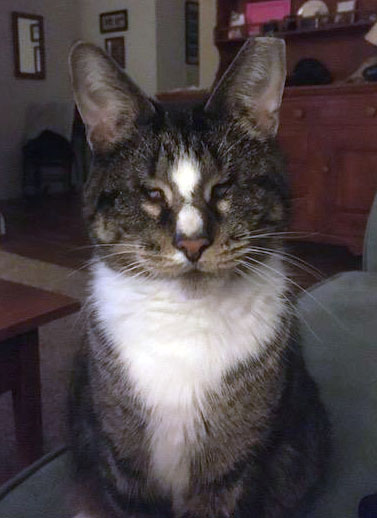 Ivan was born without eyes, but he truly has no idea that he is blind. He loves to play fetch and loves to cuddle. Once he trusts someone he is all-in, and like many cats, he is a little shy at first.

His mom says he is just like a regular cat, and you can hardly notice any difference. He navigates around well.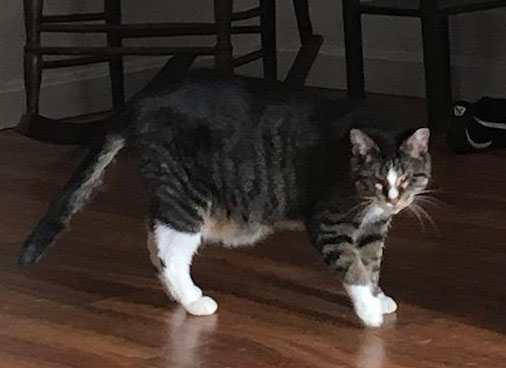 Ivan has moved many times and quickly adapts to new homes or changes in the home. His mom walks down the hallways and into new rooms to show him around, and that is all he needs to get to know a new place. He loves to play with toys, he just needs toys that make a little noise. A family with a lot of young/busy children might not be the right family for him.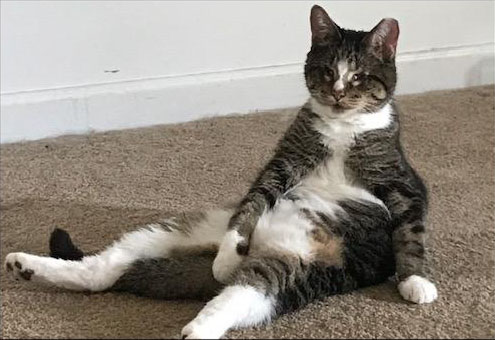 Ivan is completely blind (born without eyes), so he is an indoor-only cat. He really loves to play with his big canine brother, and would really enjoy a forever home with a dog companion who likes cats.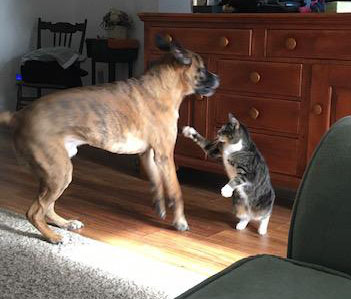 Ivan has recently had a vet check. He is in the very early stages of renal failure (due to age) so he is on a special diet (Hill's Prescription Diet k/d Kidney Care). This food should help and could reverse the condition since it was caught so early. Cats in renal failure can live long and healthy lives with the right food. He is healthy otherwise. He is 8 years old.
Ivan is able to do:
Cuddle
Play
Find his food, water, bed and litterbox
Explore
Socialize
Walk around
Groom
Have fun
Love
Special support Ivan would benefit from:
A little notification that you are about to pet him if he doesn't know you are there.
A house that doesn't rearrange constantly and is tidy.
Let guests know he can't see them.
INDOOR ONLY!
Keep the house free of danger.
Helpful Links about life with a blind cat:
Ivan has not yet been evaluated by TFC, but would be up-to-date on his shots if not already, his medical condition verified and have a microchip at adoption.
His current family–who loves him dearly–has had a change in living situation. Ivan and his sister Gracie were adopted in Chicago about 8-10 years ago. They will be happier not being adopted together, they have a personality mismatch. Ivan does beat up on Gracie a bit, and so his mom recommends he be an only cat. It is worth noting that Gracie was declawed before her mom got her, and doesn't have a great way to defend herself. It is unknown how he is with other cats.
Ivan is now looking for his Forever Home. If you would like this great, loving cat to join your Forever Family, please fill out an application below.
---
Interested in giving a cat a loving Forever Family? Please fill out an Adoption Application. To place a cat on hold, a $50 deposit fee is required. Cats can be placed on hold after your Adoption Application has been approved.
Learn more about The Feline Connection's adoption policies and procedures on our Adopt page.
Learn more about The Feline Connection's adoption policies and procedures on our Adopt page.