Rutland, VT
Available for Adoption
Adorable, chunky, green-eyed, and affectionate purr-monster ISO loving family.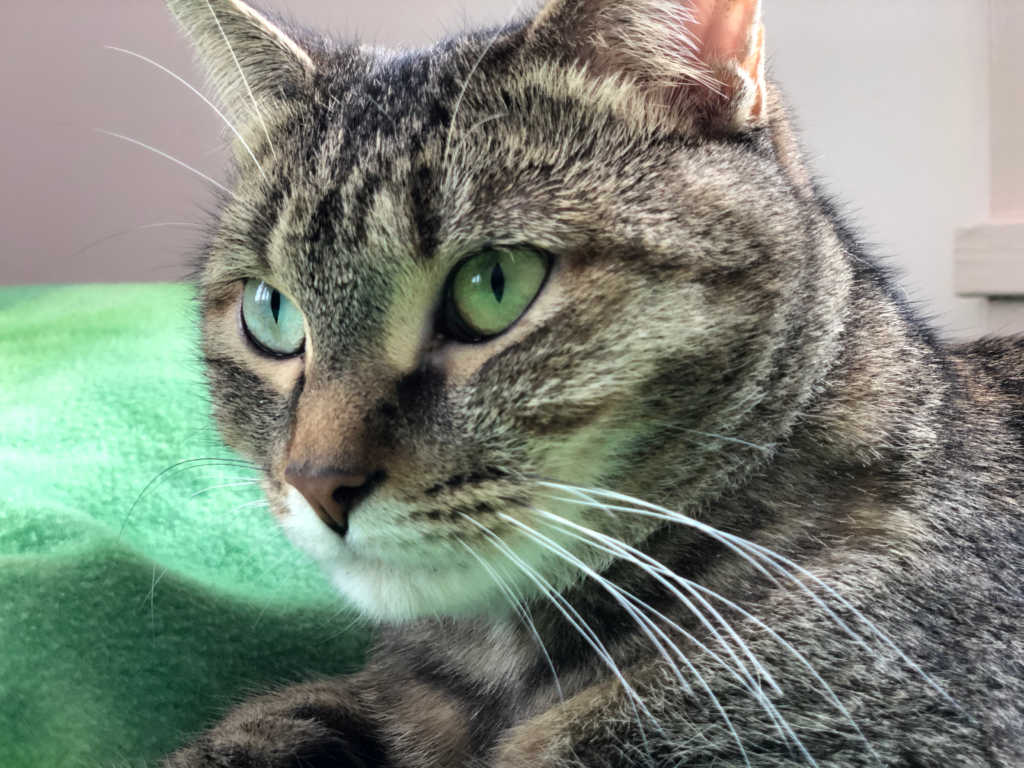 Joonbug is a loving and sweet kitty. She muurrps when you greet her and will roll onto her belly for some gentle belleh rubs. She is very affectionate and will circle around you, follow you room to room, and want lovings and play.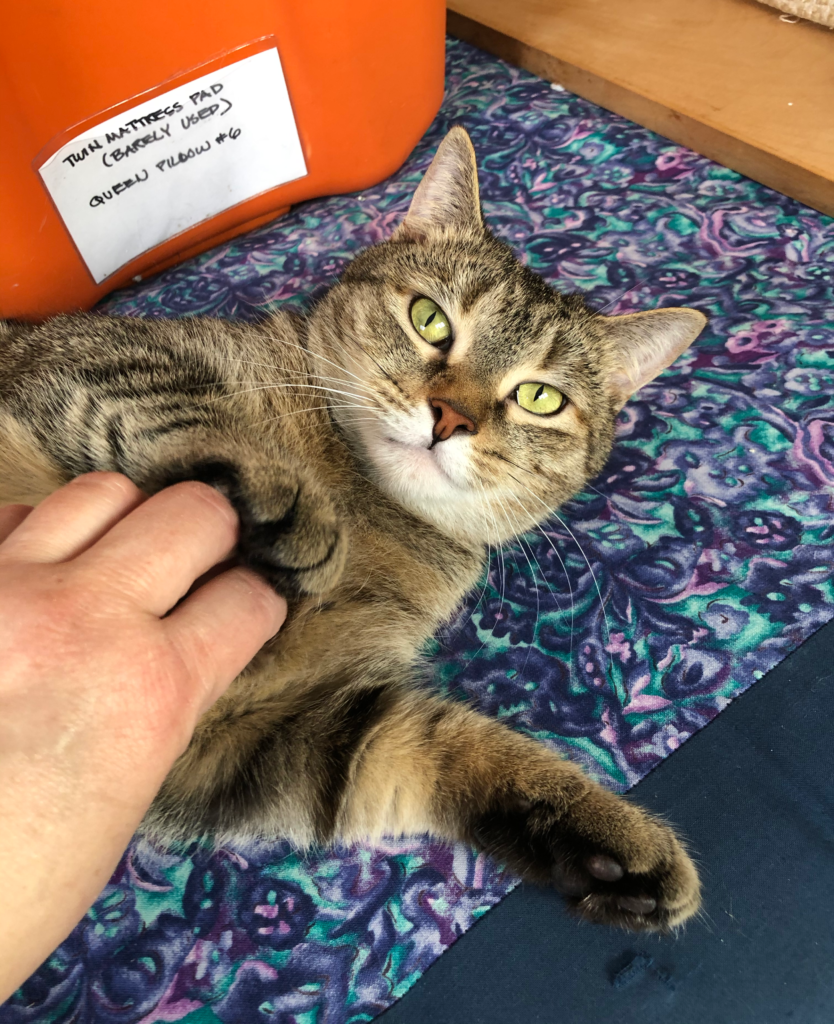 At the moment she is not much of a lap cat, she will cross over your lap without settling down most of the time. She has stayed for a minute or two a few times, and her foster mom suspects she will age into being a great lap cat.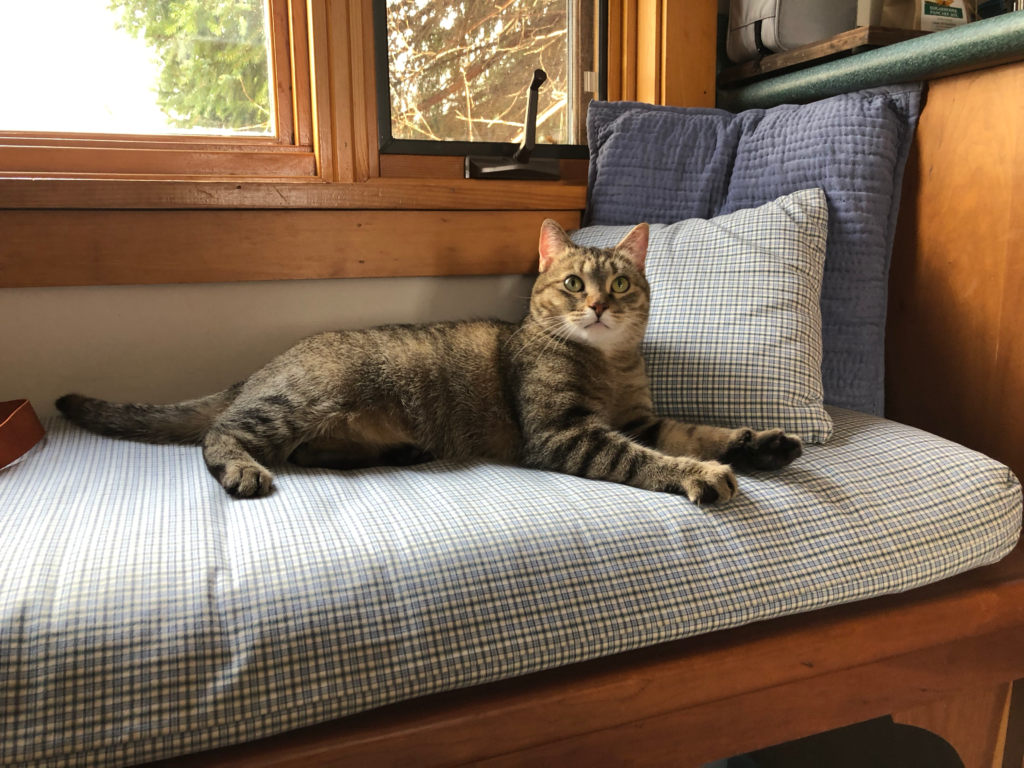 She is always really gentle when interacting with humans. She is good about being picked up, and will stay for a while if you give her chin skritiches. Chin scratches are the way to her heart.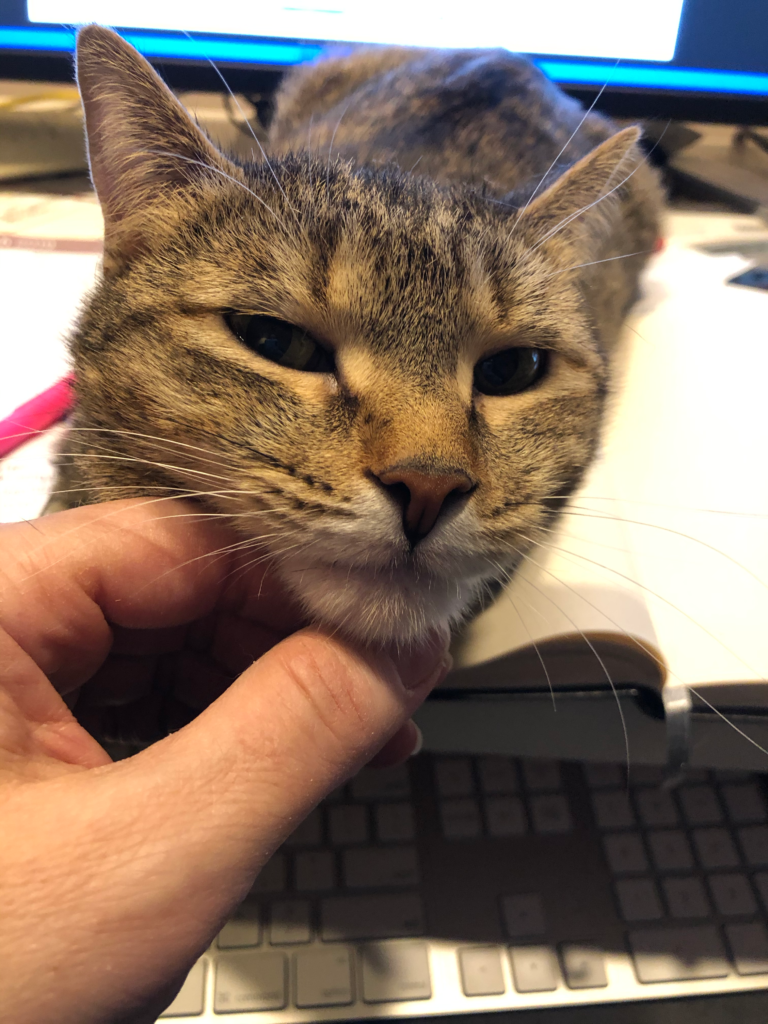 She prospers with a lot of careful play. She needs stimulation, and play herself, but she also needs hands-on play. She likes feather toys, strings, ropes, toy mice tossed for her, paper towel rolls & roll slices, and she loves the laser toy.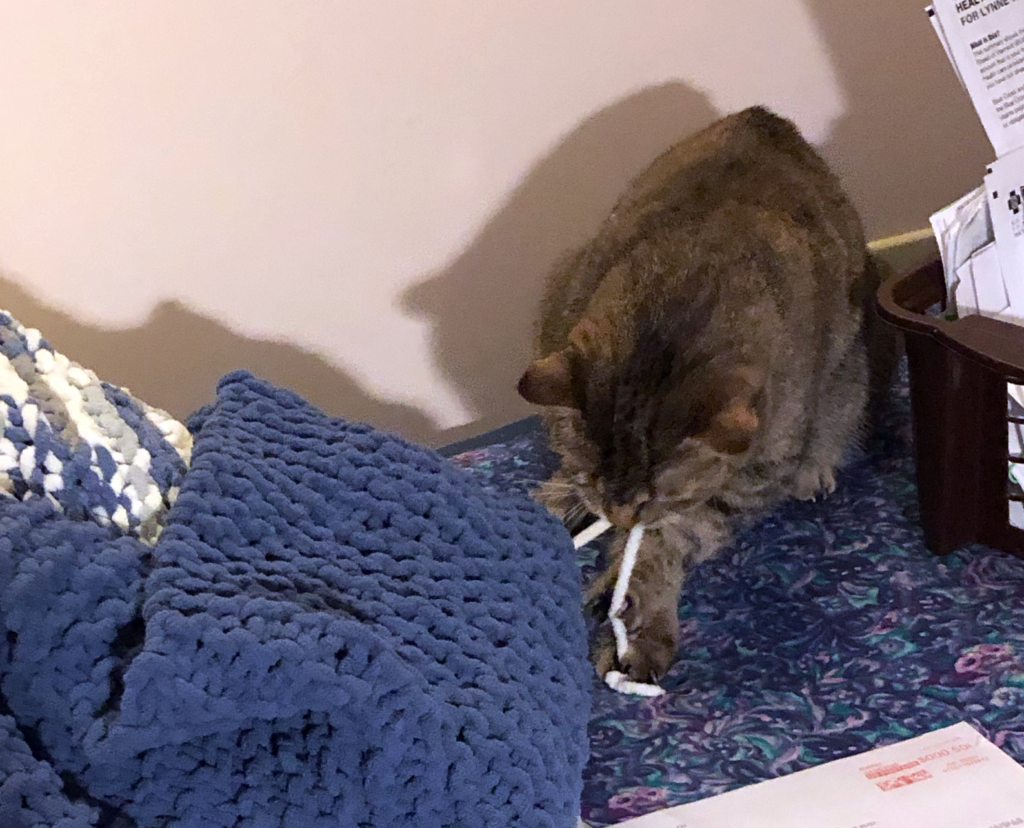 She is a dedicated window hunter and will spend many hours happily "hunting" birds and squirrels. She has caught a few mice for her foster family, but has not eaten them but rather leaves them around to be found. 
She would benefit from having another cat friend to play with. She wants to be friends with her foster mom's cat, who is not interested. Her foster mom suspects she is a little lonely. She has lived with children and dogs in her past life.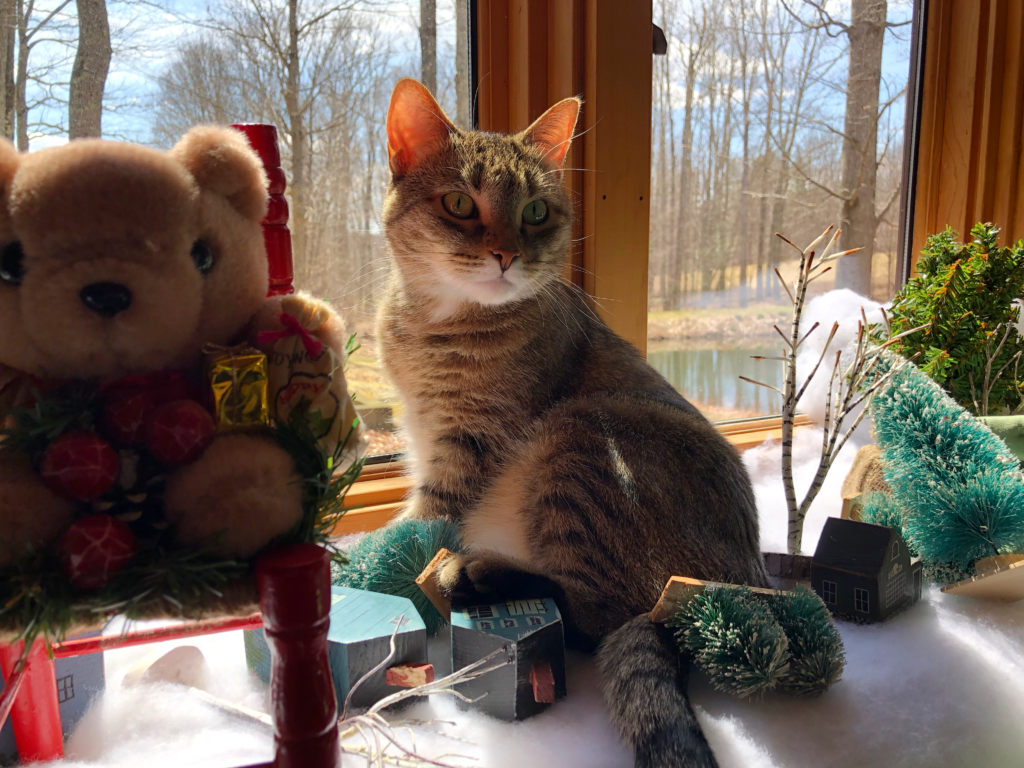 Joonbug was surrendered to The Feline Connection (fall 2019) after she ran out of the house and was seen by a neighbor to be hit by a car. She needed expensive surgery, and The Feline Connection community came together and supported her. She had a broken pelvis and a broken femur. She needed an FHO surgery and a whole lot of TLC for a long time.
"An FHO, or femoral head osteotomy, is a surgical procedure that aims to restore pain-free mobility to a diseased or damaged hip, by removing the head and neck of the femur (the long leg bone or thighbone.. https://vcahospitals.com/know-your-pet/femoral-head-ostectomy-fho-in-cats#:~:text=An%20FHO%2C%20or%20femoral%20head,long%20leg%20bone%20or%20thighbone)."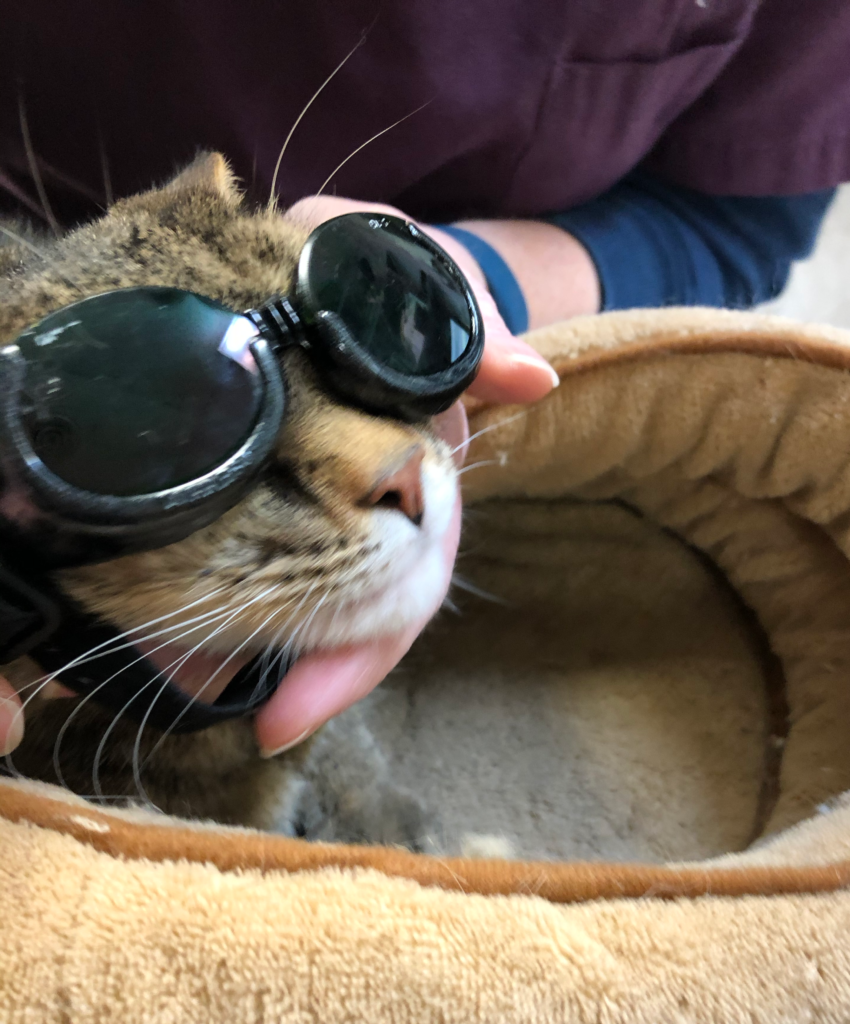 Healing will take a long time. As of June 1, 2020, it has been about seven months, and she is still unable to jump higher than about 18"  and frequently irritates her hip leading to a temporary limp. The FHO surgery takes a long time to recover from, and she is likely to be somewhat limited in her mobility going forward. She is starting her hunt for a home in June 2020 and is still learning how to use her leg.
Because of this, she needs a little bit of special handling. She has to be picked up in certain ways to protect the leg that was operated on, giving it stability. She has less control over that leg. She is a "tree cat," meaning she likes to be high, so she needs short jump paths to places she feels safe up high. She needs special play that doesn't invite her to jump (because she will, and it clearly hurts).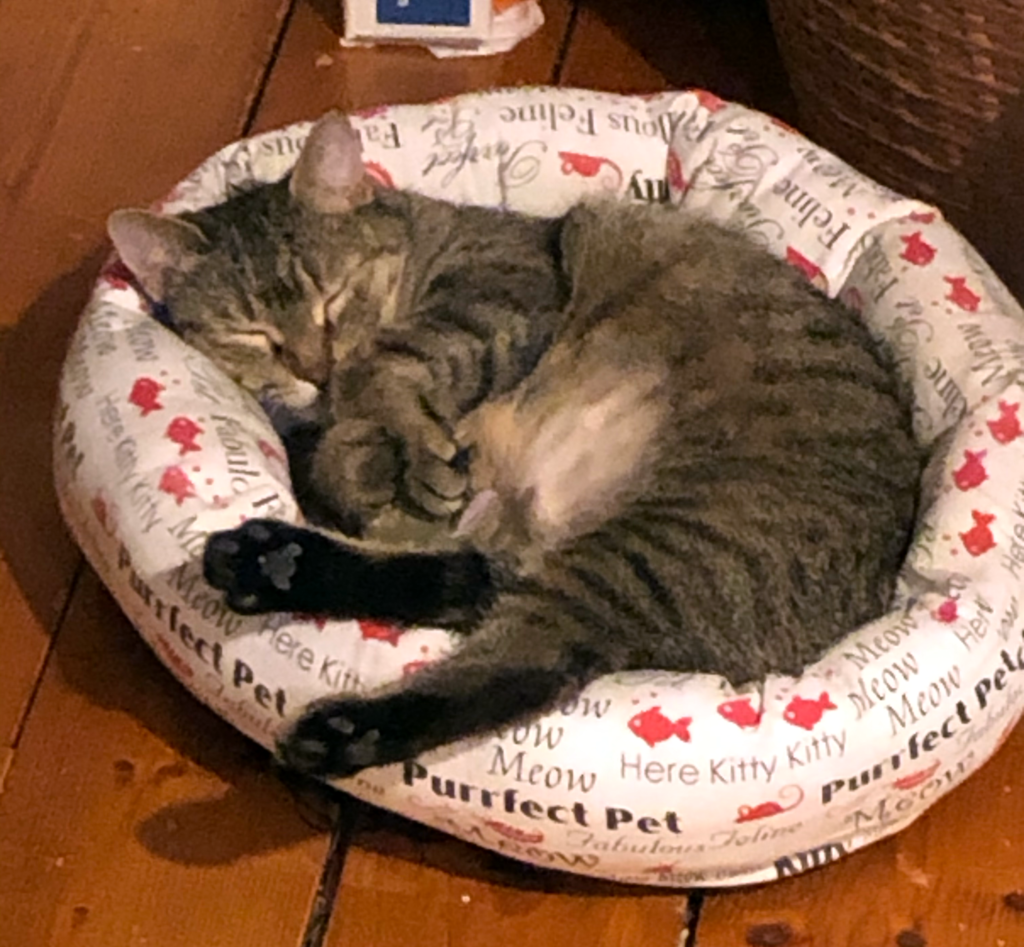 Joonbug also likes sleeping on the floor, and needs some cat beds with supportive sides, so she doesn't have to worry about her bad hip.
She is otherwise healthy and has a flea allergy. She will be 5 years old in the summer of 2020. She has been spayed and has been given and FVRCP and Rabies 1 yr vaccines.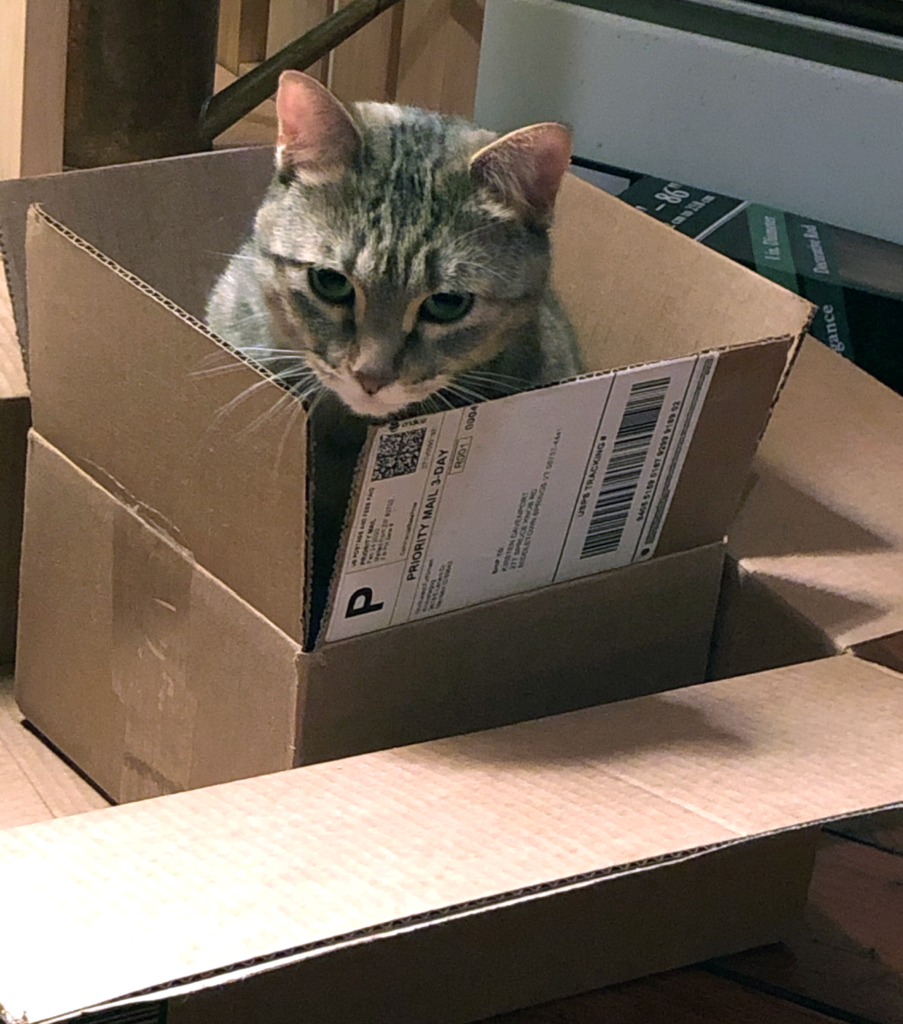 Although she is good with kids, we think she needs a house without young kids, because she can't tolerate rough handling or interactions with people not focused on her needs.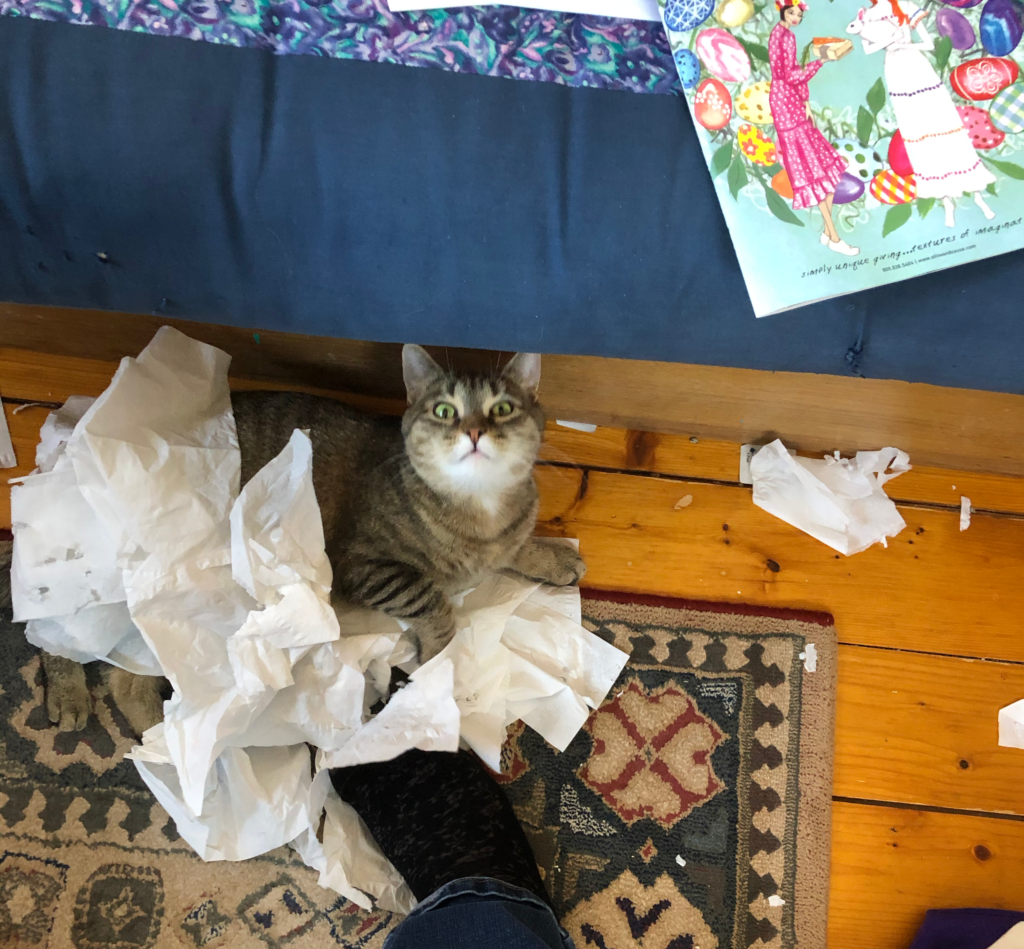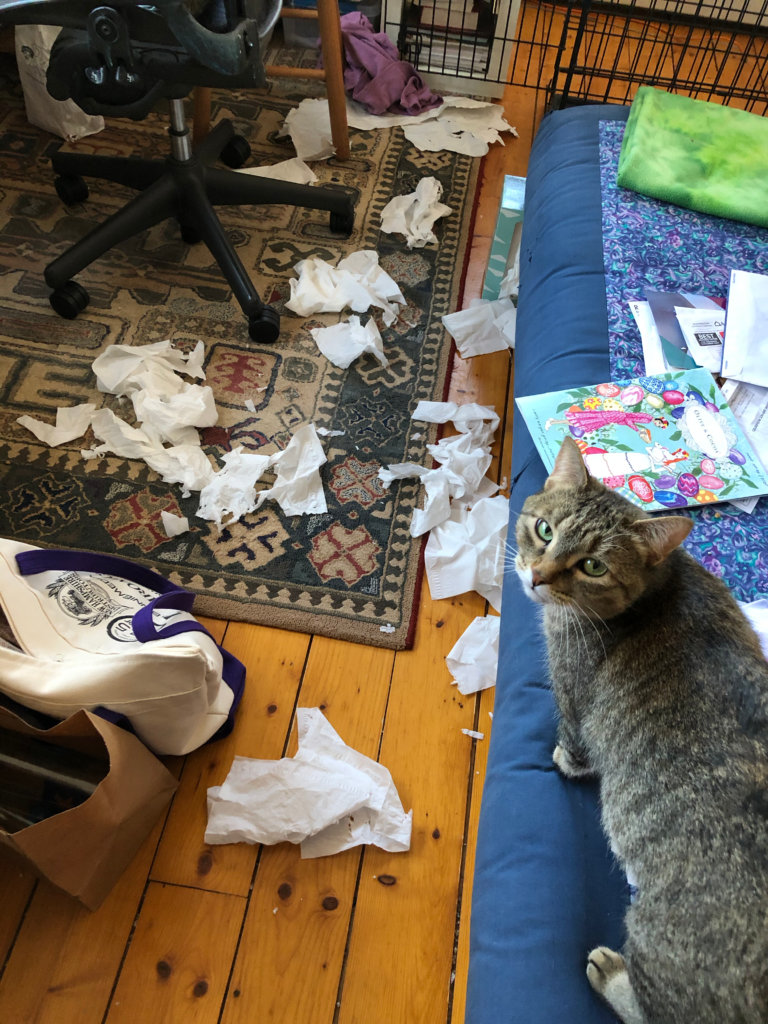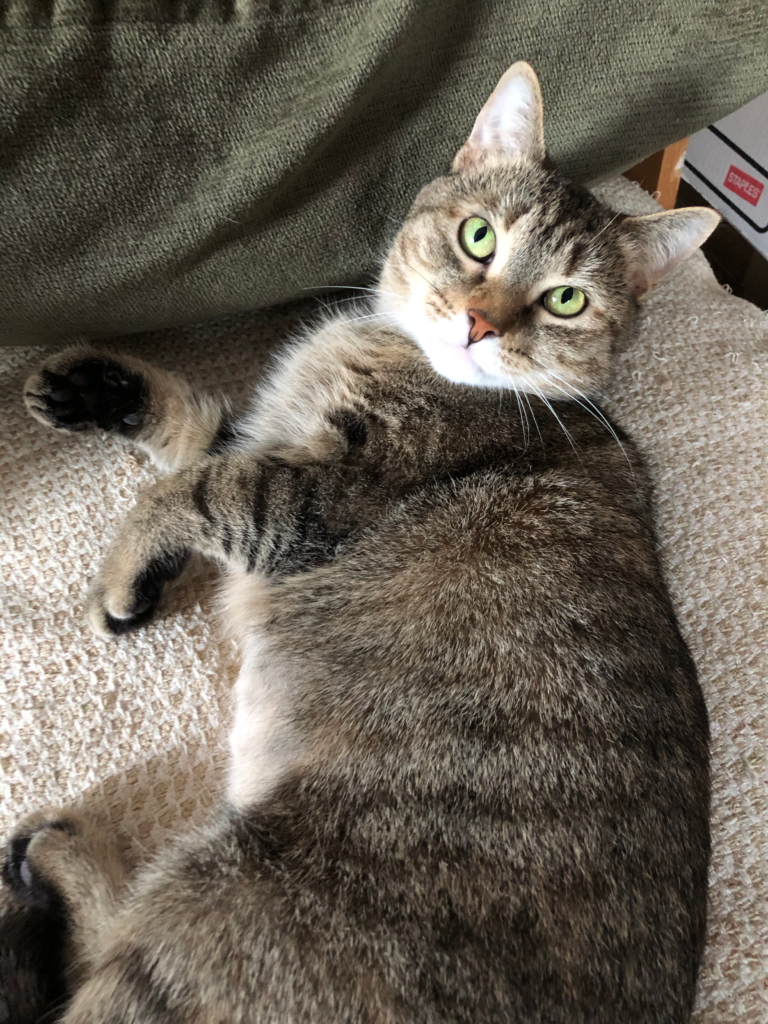 She is a wonderful, affectionate and loving kitty. Her foster family would keep her if they could!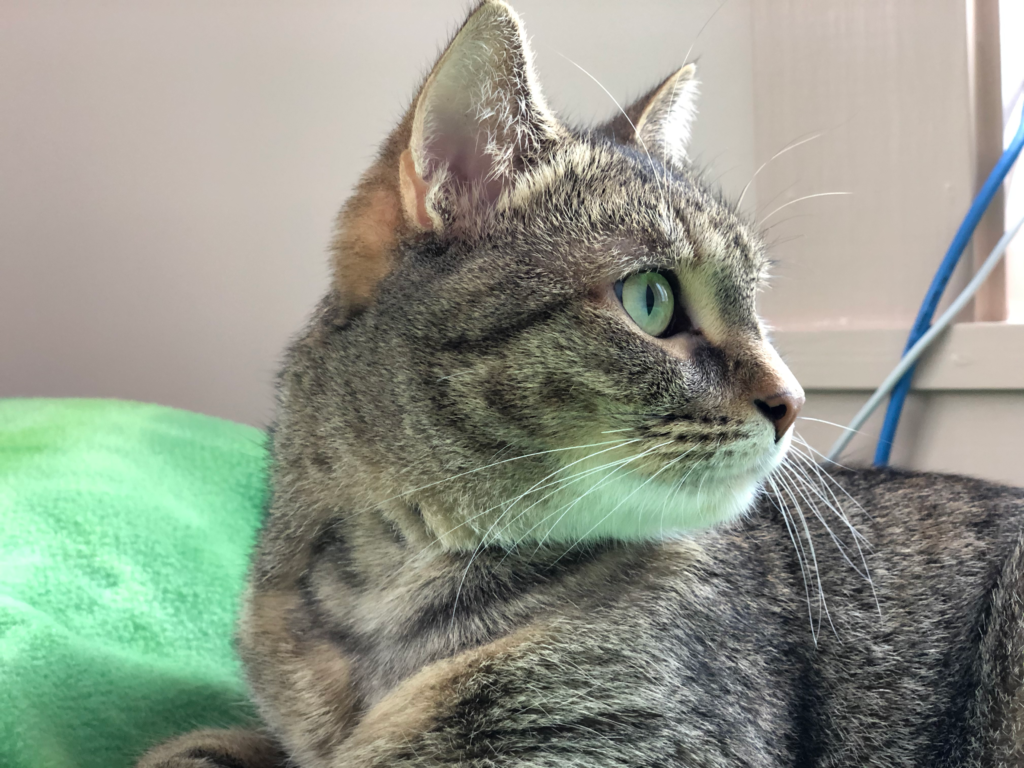 ---
Interested in giving a cat a loving Forever Family? Please fill out an Adoption Application. To place a cat on hold, a $50 deposit fee is required. Cats can be placed on hold after your Adoption Application has been approved.
Learn more about The Feline Connection's adoption policies and procedures on our Adopt page.
Learn more about The Feline Connection's adoption policies and procedures on our Adopt page.