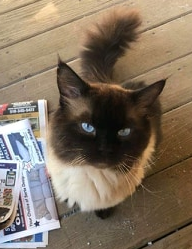 Meet Laniakea (Lani for short). He's a love and very friendly. He will make a great companion for someone! We don't need to tell you how beautiful he is.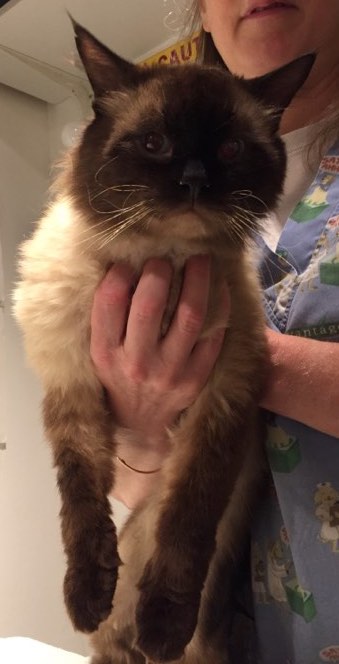 Lani is a beautiful boy that was left behind by his previous owners when they moved away. The neighbor was concerned and found The Feline Connection through a local Vet Tech (thank-you!). He is very friendly and loving but had been neglected, and now abandoned. Sadly, because he was an outdoor cat, he contracted FIV (Feline Immunodeficiency Virus).
FIV is only contagious to cats through deep bite wounds or from mom cats to her kittens. It is not contagious to humans or dogs. Lani will need extra vet care throughout his life.
He will need a very special home to love him and provide him a good life. FIV cats can live a very long time (10-12 years), but the disease affects the immune system, so they need limited exposure to other cats.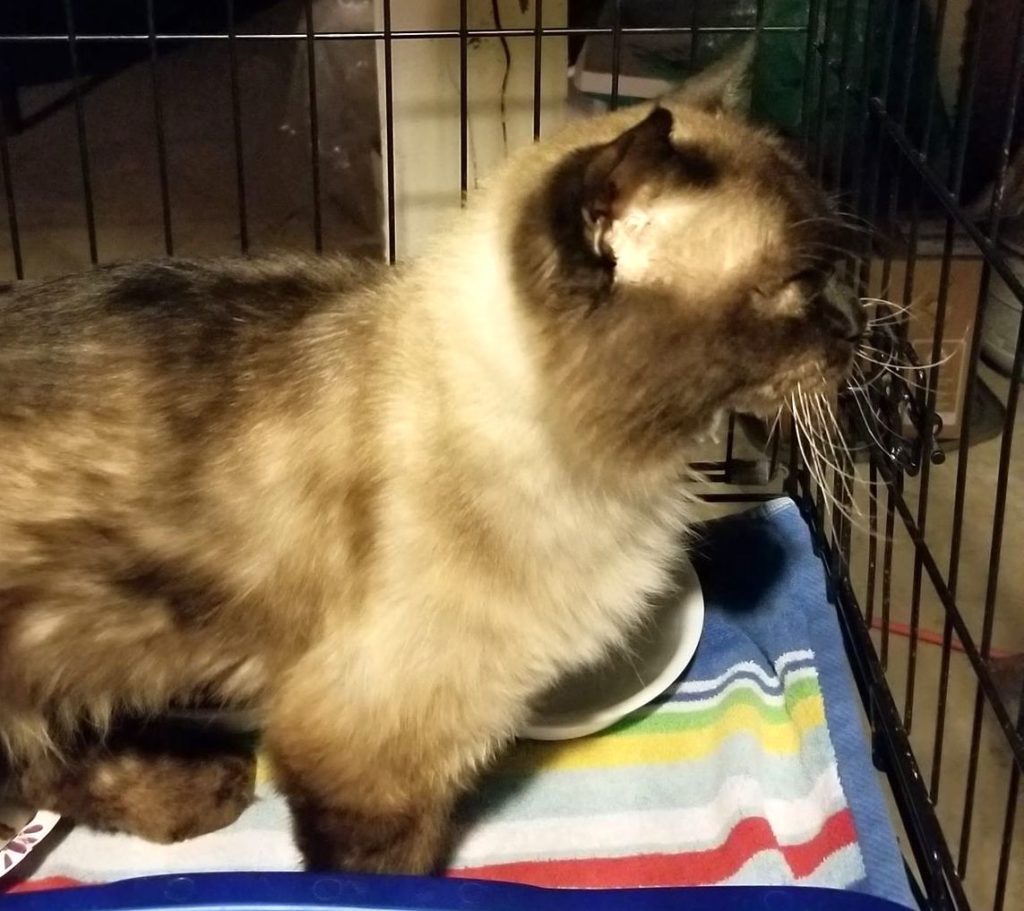 We don't have many good pictures of this stunning cat yet, but he is one handsome guy. As of this writing, we have only had him a day or two.
He had a head wound when he arrived that is still healing and may take a while because his immune system is compromised. He needs a new place to live ASAP! He needs either a temporary or permanent home where he is not exposed to other cats. There are other foster cats where he is now. He can't stay there.
He went immediately to the vet upon intake. He tested negative for FeLV and Heartworm, but positive for FIV. He has been treated for fleas and parasites.
Imagine the heartbreak of having your family leave you behind when you are injured!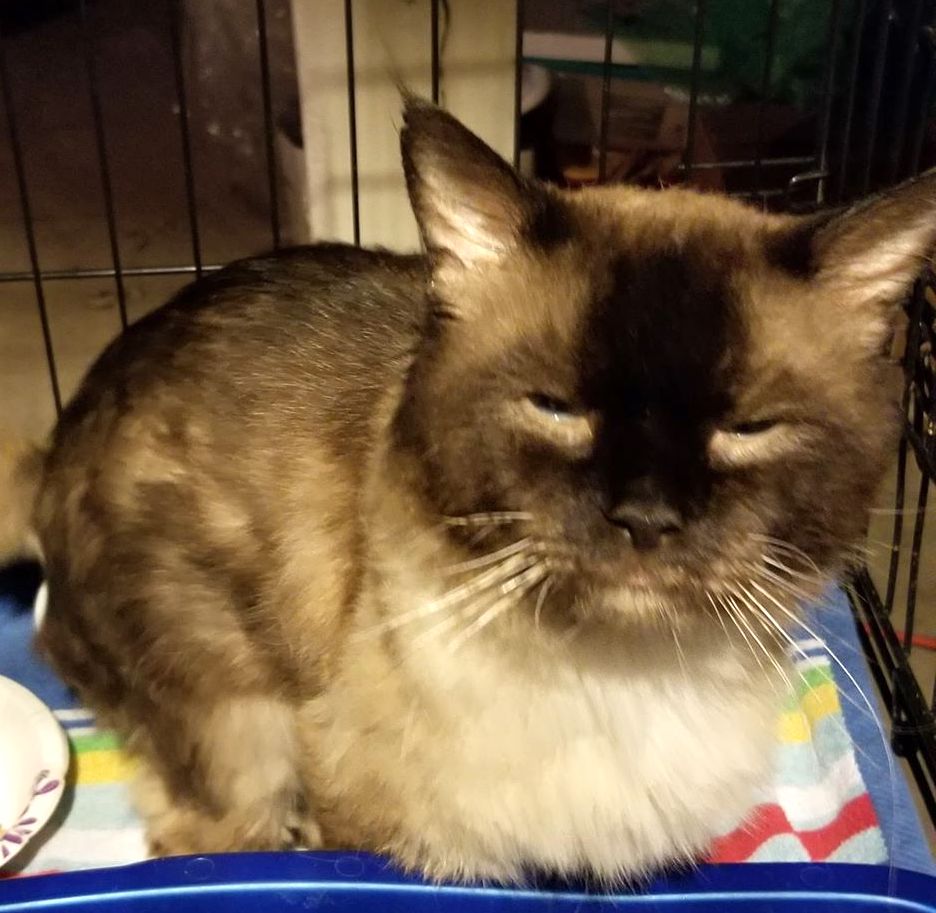 His gorgeous blue eyes look like you could just fall into them! We named him Laniakea. Laniakea or laniākea is a Hawaiian word that means 'immense heaven', 'open skies', or 'wide horizons'. Our galaxy, the Milkyway, is part of the newly identified and defined Laniakea Super Cluster (of galaxies)! We wanted to name him for a bright future!
Some kindly person along his journey cut out some mats and shaved him. We believe he is either a medium or long-haired cat.
Lani is a very sweet boy! He never stops purring, and cannot get enough attention. Interested in giving this loving special-needs kitty a Forever Home and Family?
Lani does not have an adoption fee.
Learn more about The Feline Connection's adoption policies and procedures on our Adopt page.
Interested in giving a cat a loving Forever Family? Please fill out an Adoption Application. To place a cat on hold, a $50 deposit fee is required. Cats can be placed on hold after your Adoption Application has been approved.