Adopted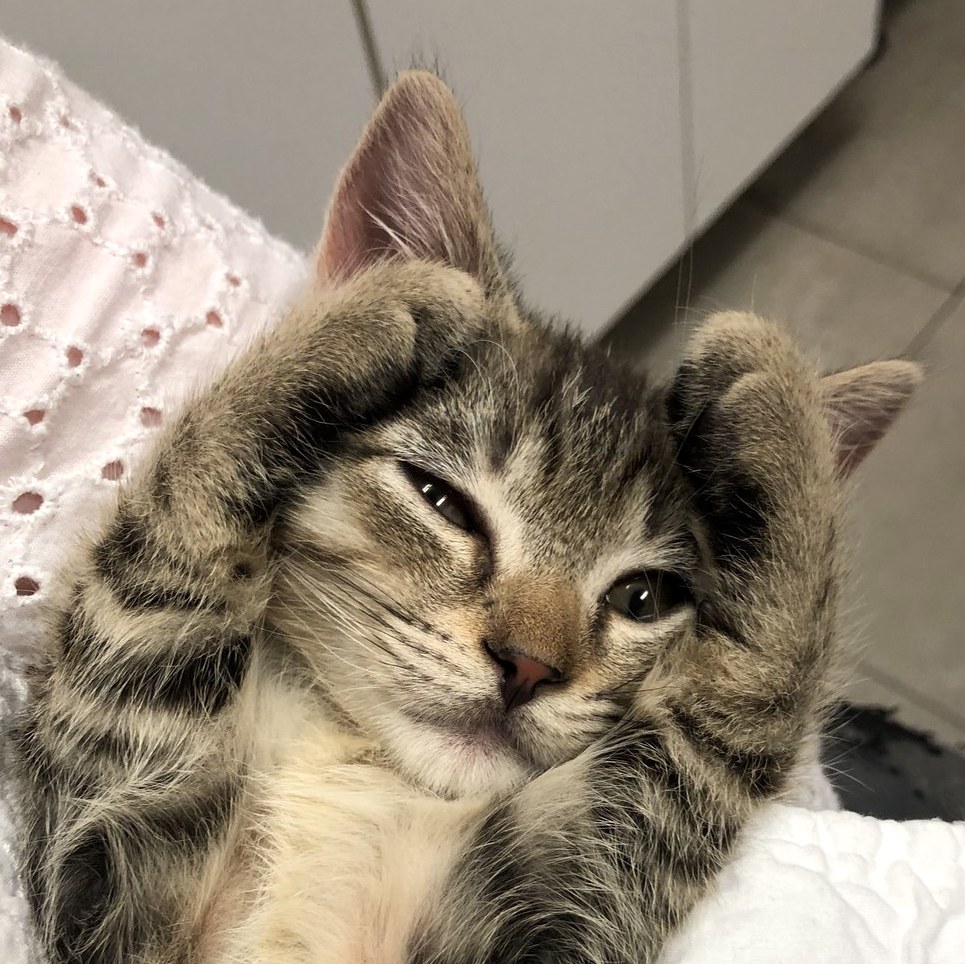 Maphas and his brother Barnabus cam to us from a farm at about a month old, in early June. They have been busy learning all about the good things that come with humans, like food, love, scratches, and bellyrubs.
Maphas. Watch this video only if you are prepared to have your heart completely stolen by this wonder boy!
Video June 30, 2019
Malphas now totally trusts human, and still has some learning to do to be 100% comfortable. He is not the same kitten that came to us hissing 4 weeks ago! His foster mom and her mother have done a great job settling them in.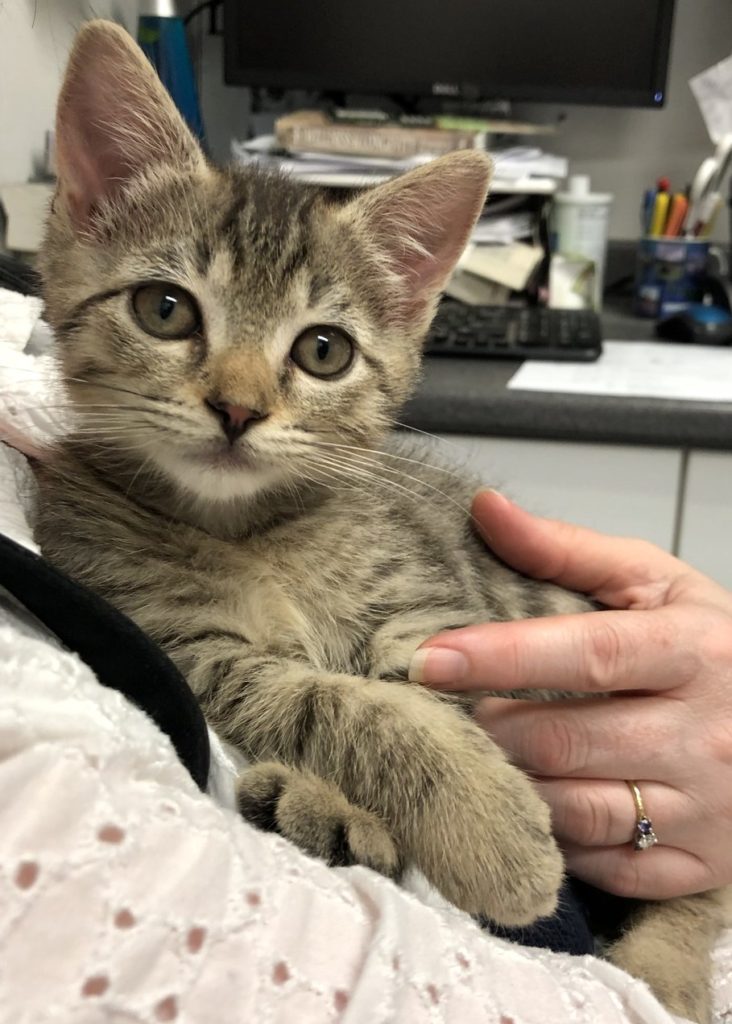 Maphas is a fabulous kitten who is looking for his forever home. He gets along very well with his brother, so we think he will be good with other cats. He had a few small health issues when he came to us, but those are cleared up now. He is FeLV/FIV/Heartworm negative and will be neutered shortly.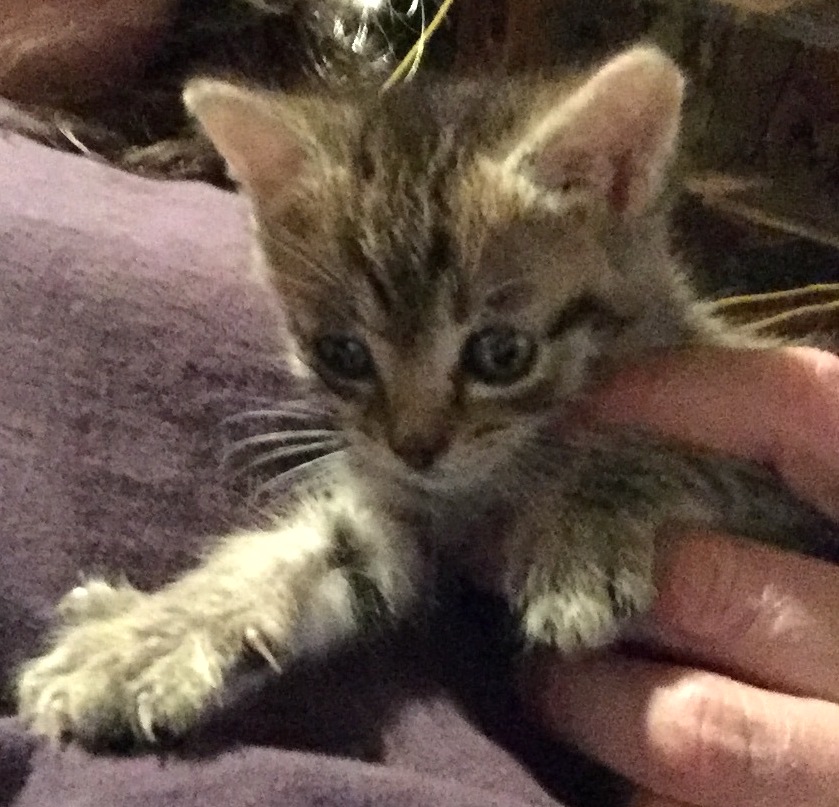 Take this loving boy home!