Rutland, VT
Sweet tailless senior tabby is looking for furrrever love and a warm lap.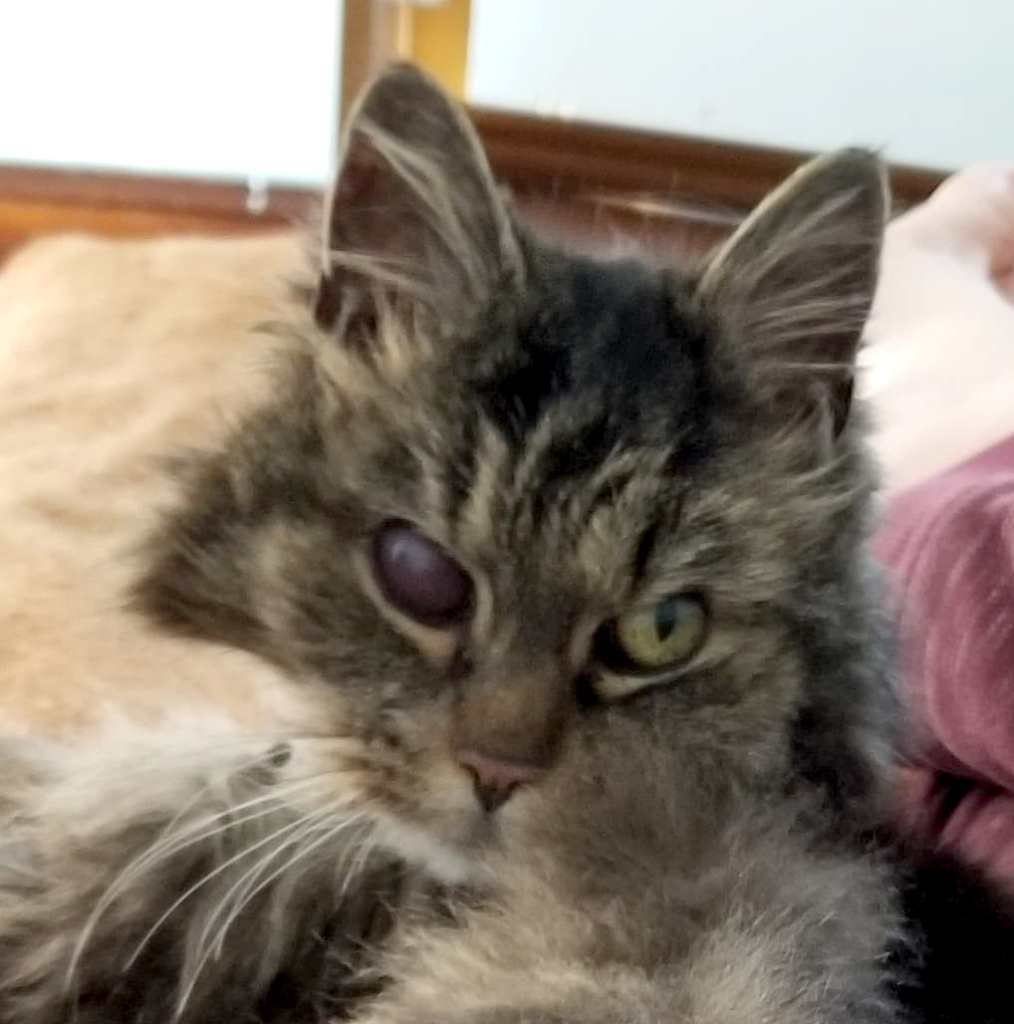 "Mattie LOVES to be held. She will carefully, with claws in, reach up my legs until I pick her up. Once there, she nestles in with her front paws and head on my shoulder. Sometimes, she tries to chew on my shirt a little, almost like a young kitten trying to suckle. Mattie has a very loud purr, that is generally 'on' whenever I am with her. There is a bed in 'her' room and if I lay down on it, she jumps up to be with me. She usually starts out laying on my chest, with her paws resting on my shirt collar and her face against my chin. She stays like that for a while, then she gets down and lays along my side, making sure her entire back is touching me."

Foster mom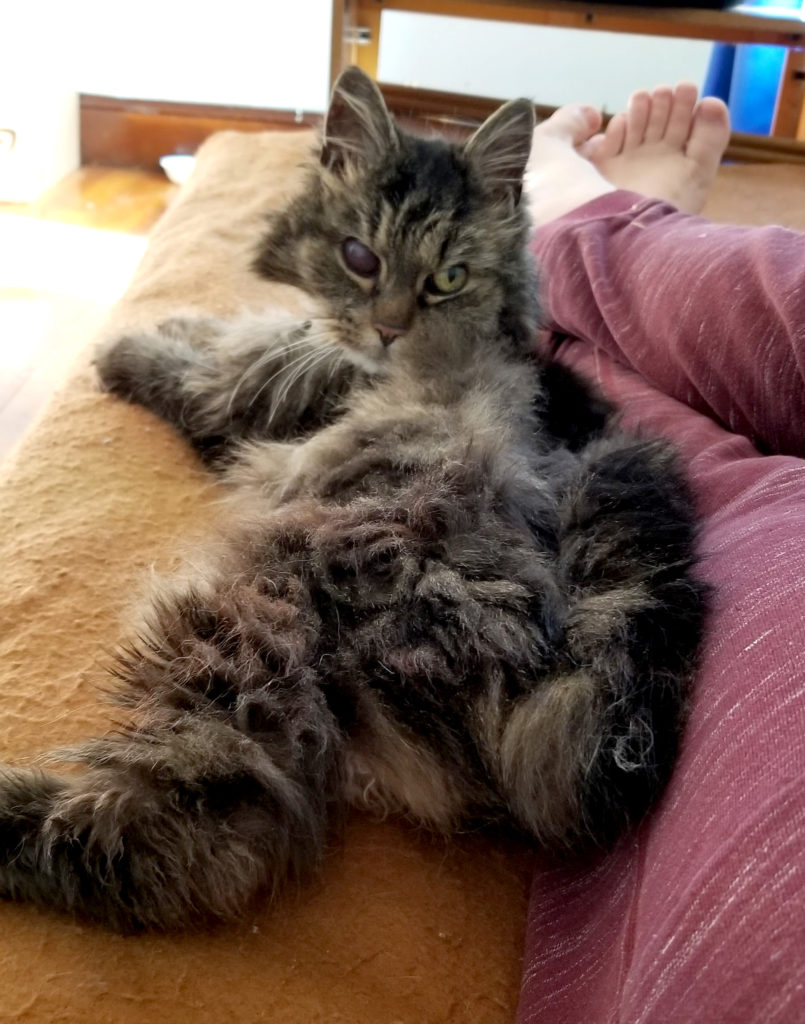 "Mattie is eagerly waiting on the other side of the door when I go in to feed her. She meows, very softly, wanting attention right when I come in. When I am busy with something and can't pet her right away, she runs all around the room, rubbing her shoulders on whatever she can find."

Foster mom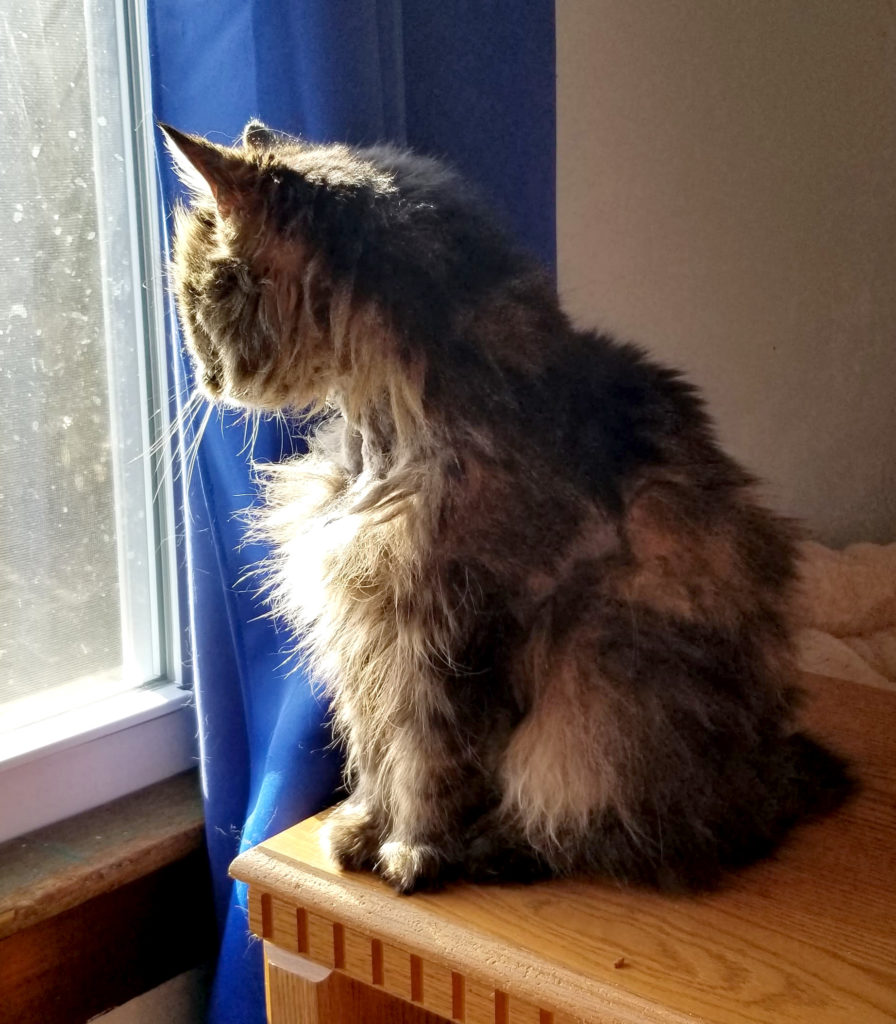 "Mattie came to us as a stray that had been living a rough life on the streets for at least a few months. This gem of a cat has obviously known human love in her life, as she is sweet as can be with her foster mom (and really, anyone)."

Foster mom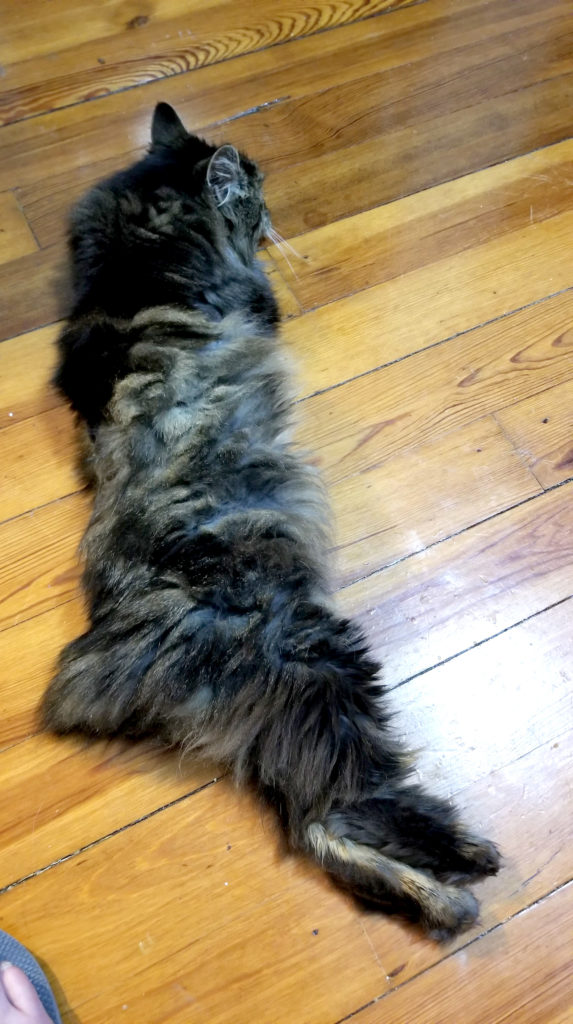 "Mattie has some medical issues. Mattie is a senior, likely between 10 and 15. She came to us weighing only 5 pounds. After a week of good food and no weight gain, she was taken to the vet for bloodwork. The blood work revealed that she has hyperthyroidism and the beginning of heart failure. Mattie is also blind in one eye due to an old infection, and she lost her tail at some point (the vet said she was not born without a tail). Mattie will need medicine twice a day for the rest of her life, as well as routine blood work to check her thyroid, heart, and kidneys. A prescription diet is also recommended."

Foster mom
Mattie has been tested negative (good) for FeLV, FIV, and Heartworm. She has received a 1yr Rabies and an FVRCP#3 vaccine, as well as a microchip. She has been treated for fleas and ear mites. She will be spayed prior to adoption.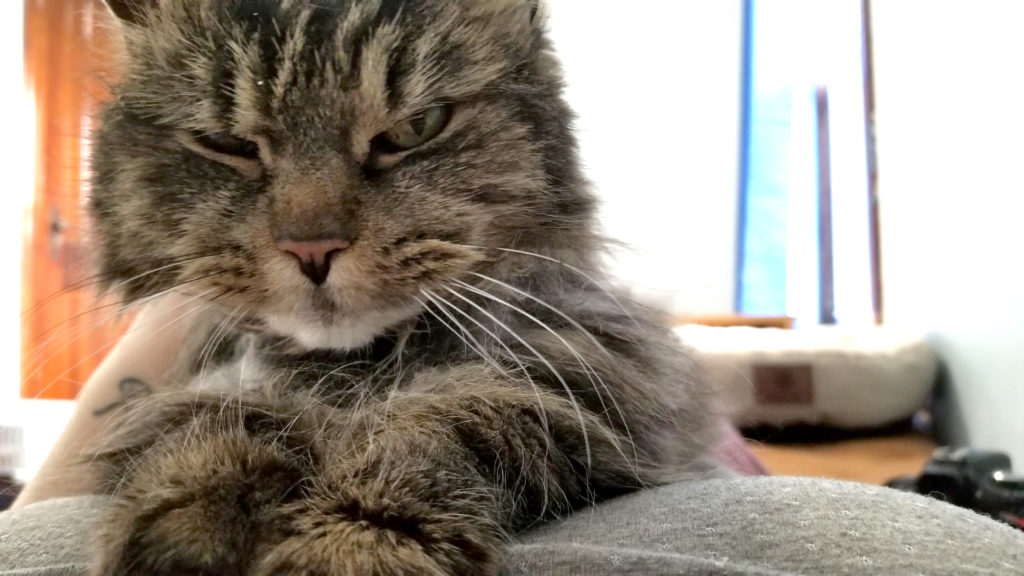 Although Mattie requires more medical attention and TLC than a younger cat, like a lot of senior rescues, the love they give in return is unmatched because they are so grateful and eager for love. What Mattie may lack in age, she far exceeds with affection. If you are looking for a sweet companion who is always happy to see you come home, who loves snuggles on the couch, and just being next to you – Mattie is your girl! Will you be her forever home?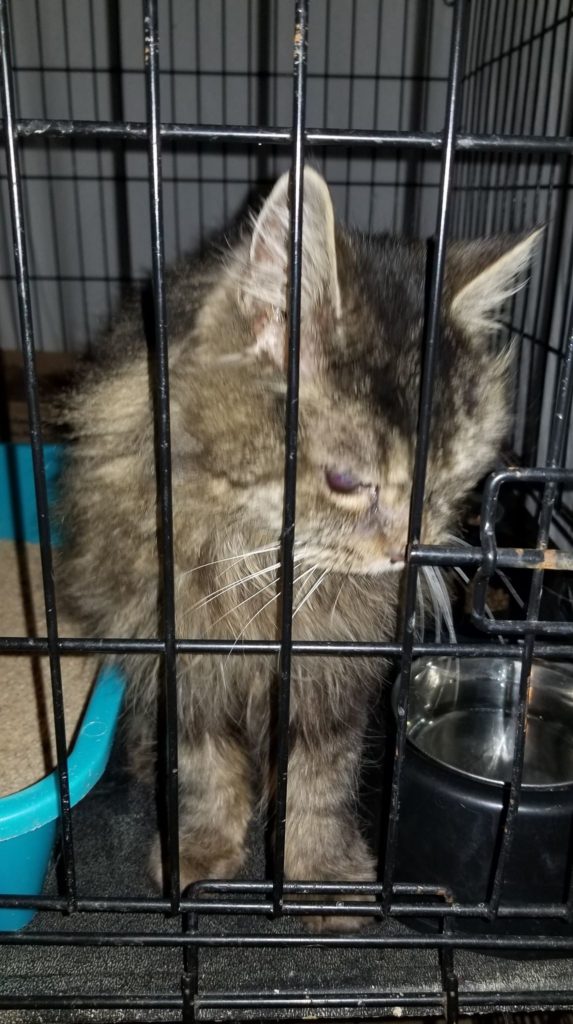 ---
Interested in giving a cat a loving Forever Family? Please fill out an Adoption Application. To place a cat on hold, a $50 deposit fee is required. Cats can be placed on hold after your Adoption Application has been approved.
Learn more about The Feline Connection's adoption policies and procedures on our Adopt page.
Learn more about The Feline Connection's adoption policies and procedures on our Adopt page.