Beautiful, loving, playful and purry bonded girls.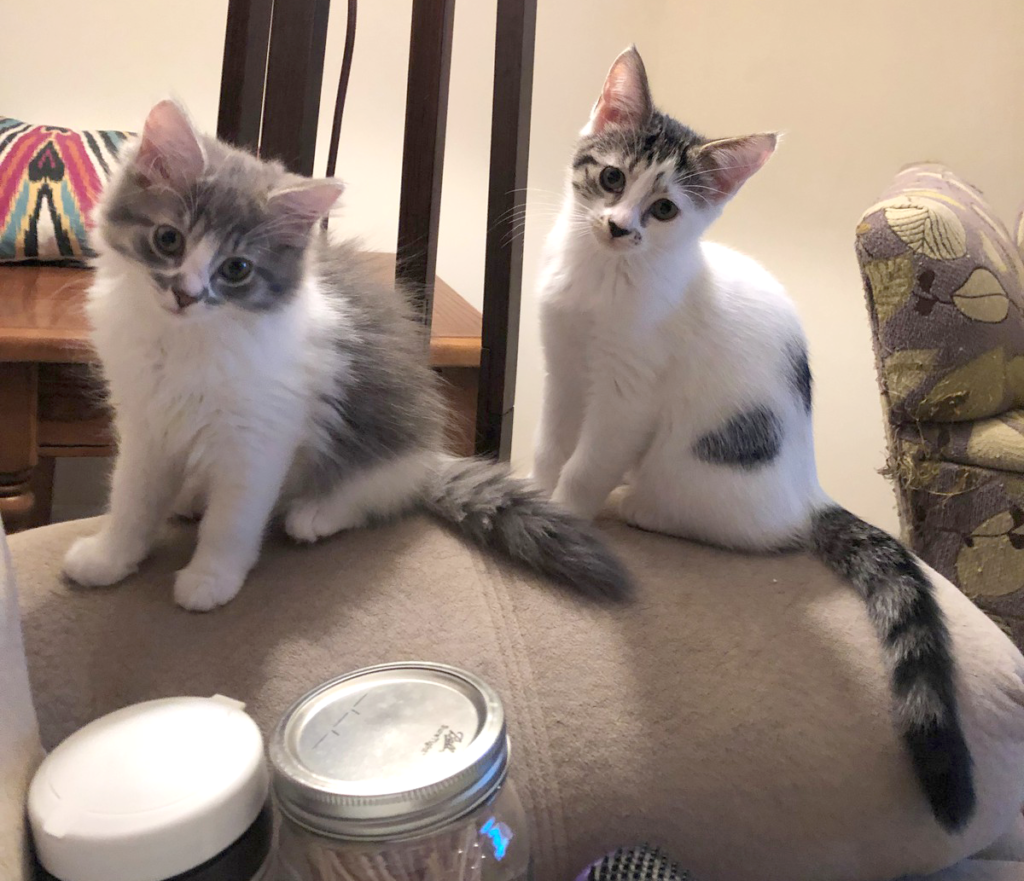 This gorgeous bonded pair was born in a foster home, and luckily are the end of a bad cycle from some cats that were dropped off at a barn. They are friendly, curious, and playful.

Ann is the first to come and see me when I go in their room. She loves to run around and play. They both chase each other when playing. They are usually snuggled together when they sleep.

Foster Mom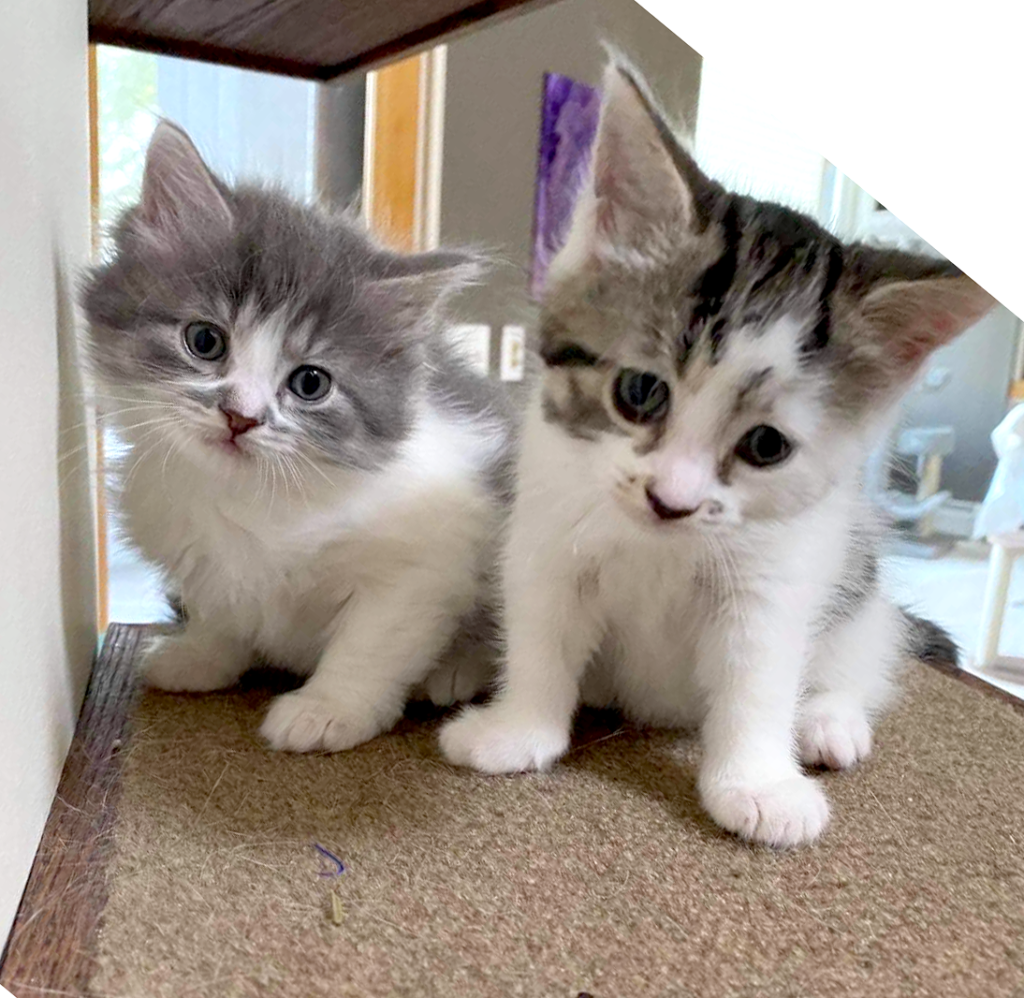 They are definitely bonded. Usually Ann will let out a cry when she can't find Nancy. Nancy who is the long haired fluffy one is calmer than Ann. Right now they spend their time running around chasing each other. They don't necessarily like being picked up and cuddled. At least not as much as I would like. (This is common with kittens, and they grow into cuddling as they get older.) Ann is more affectionate than Nancy.

Foster Mom
Ann Wilson
Nancy Wilson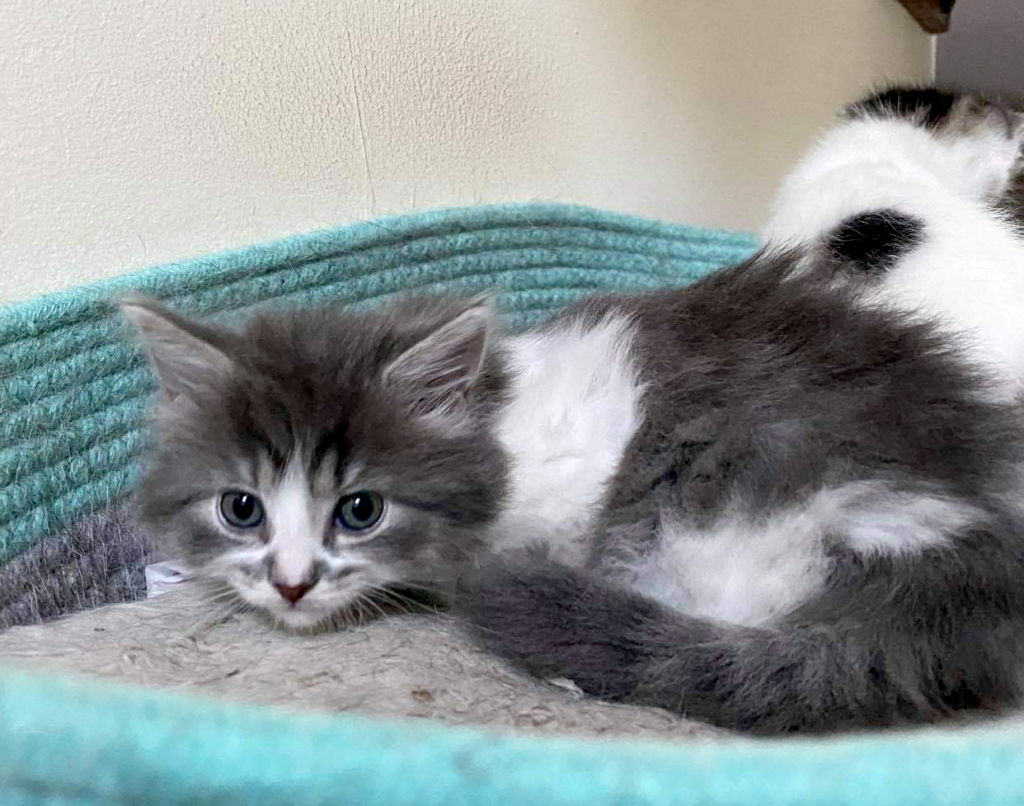 Ann and Nancy are both spayed and have microchips. They will have age-appropriate FVRCP and Rabies vaccines at adoption. Their mother tested FeLV and FIV negative (good).
These two cuties are looking for a Forever Family who loves to laugh and play with them, give them yummy food and provide lots of cozy napping spots. If this sounds like your family, please fill out an adoption application below!
---
Learn more about The Feline Connection's adoption policies and procedures on our Adopt page.
Interested in giving a cat a loving Forever Family? Please fill out an Adoption Application. To place a cat on hold, a $50 deposit fee is required. Cats can be placed on hold after your Adoption Application has been approved.