Available for Adoption
Rutland, VT
Fantastically handsome and debonair, this affectionate house-sized Black Panther is on the hunt for a very special Forever Family.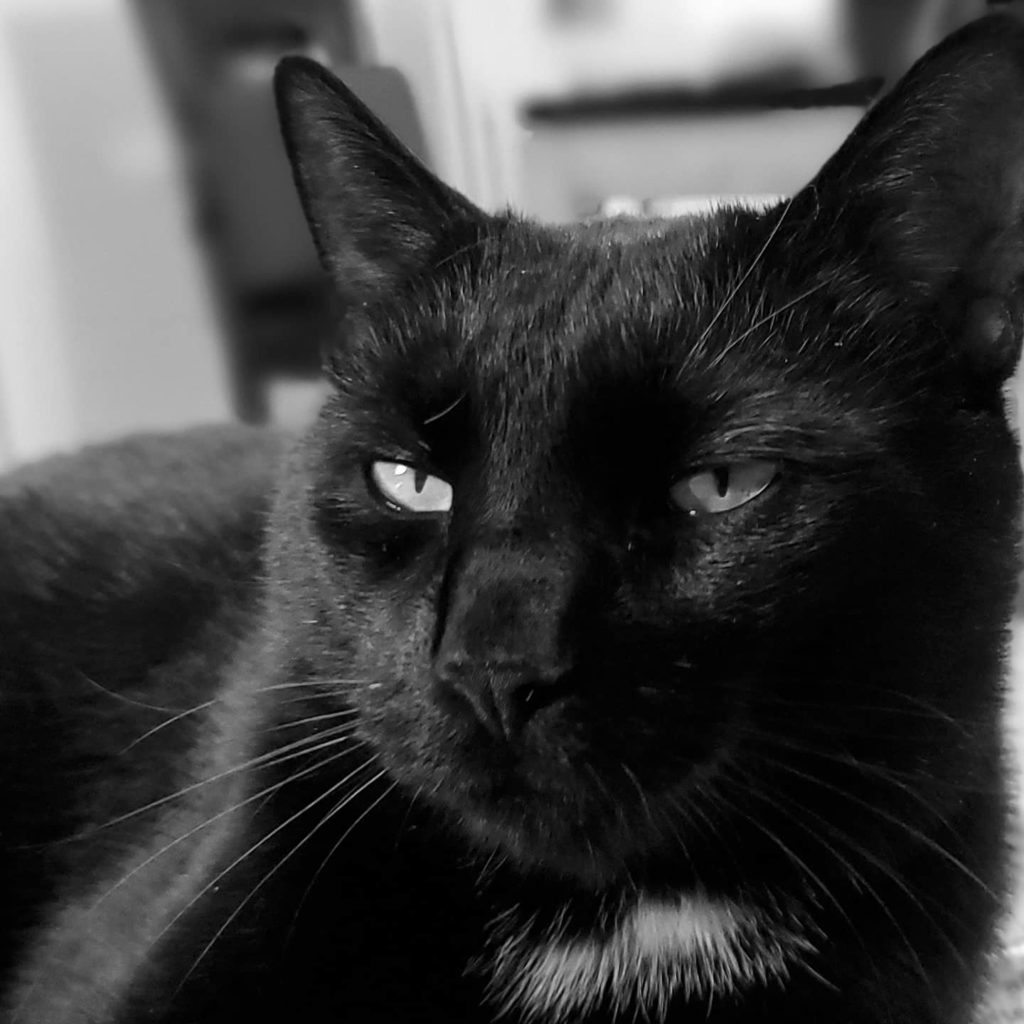 Panther is very sweet and loves attention. He loves to be brushed and purrs constantly. TFC's founder describes him as "A very good boy!" He is talkative, loves to play, and totally approves of catnip! Very very affectionate boy!
At his foster family's home, he let himself out of his room just to be with everyone, and now has the run of the house. He went over to their dog, sniffed him, and walked away. No reaction at all. He is good with dogs! (later photos show Panther and the dog hanging out).
Panther is also really good with children!
Panther's foster family has created a great Facebook page for him call Black Panther's Diary, where they post frequently. Please check it out for the latest on this great cat and a bunch of videos!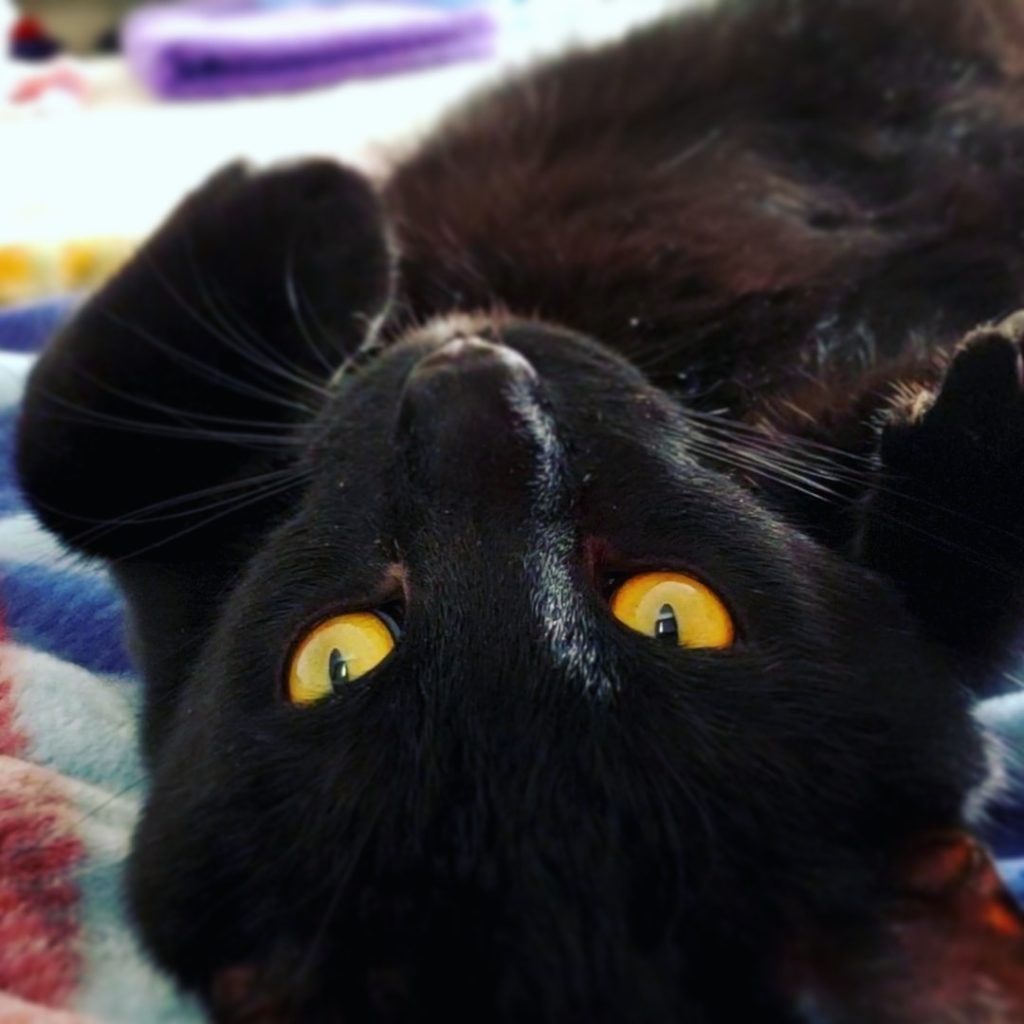 One of TFC's volunteers noticed Panther was a friendly stray who needed a home. Somewhere in his life Panther contracted FeLV, also known as Feline Leukemia. This beautiful and loving boy will need a home where he is the only cat, to prevent the spread of this disease.
Resources on FeLV care:
The Feline Connection's volunteers can answer additional questions.
We estimate that Panther was born in the Fall of 2019. He has been neutered, vaccinated with age-appropriate vaccines, and has a microchip. He tested negative for FIV. He must be an indoor-only cat.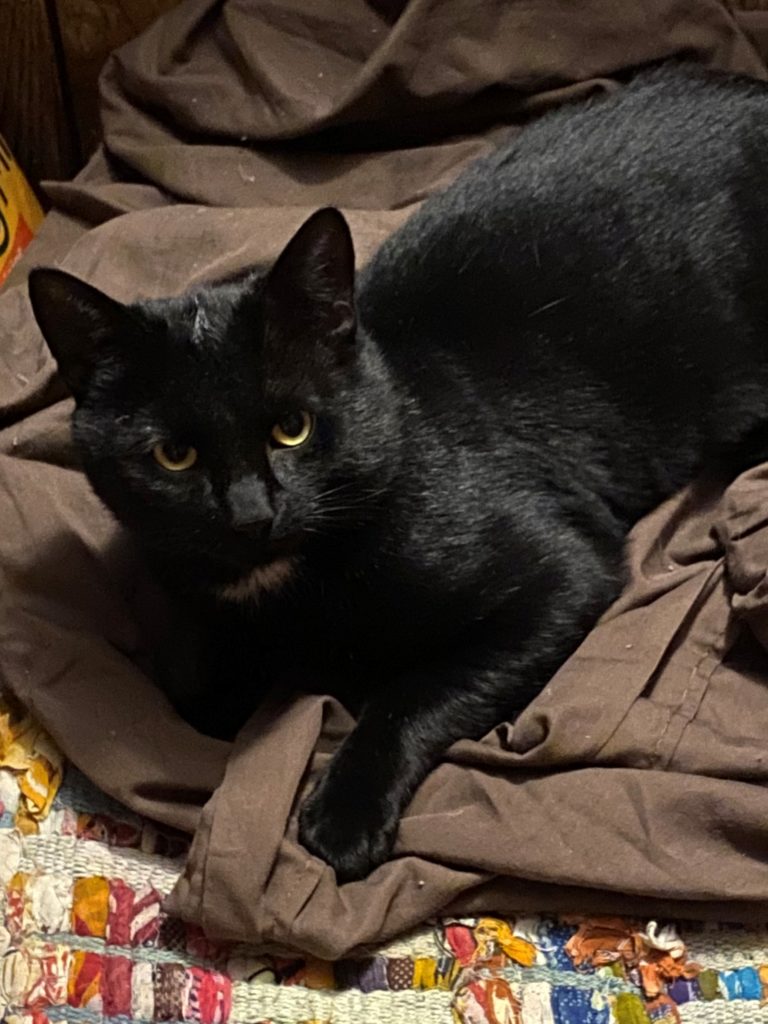 Interested in giving this great cat a forever family? Then please fill out an adoption application below.
---
Interested in giving a cat a loving Forever Family? Please fill out an Adoption Application. To place a cat on hold, a $50 deposit fee is required. Cats can be placed on hold after your Adoption Application has been approved.
Learn more about The Feline Connection's adoption policies and procedures on our Adopt page.
Learn more about The Feline Connection's adoption policies and procedures on our Adopt page.