Poppy is now with the Rutland County Humane Society, as of May 30, 2023. Please check with them on her availability.
Sweet, mellow, very affectionate, friendly, and pretty gray and white harlequin girl!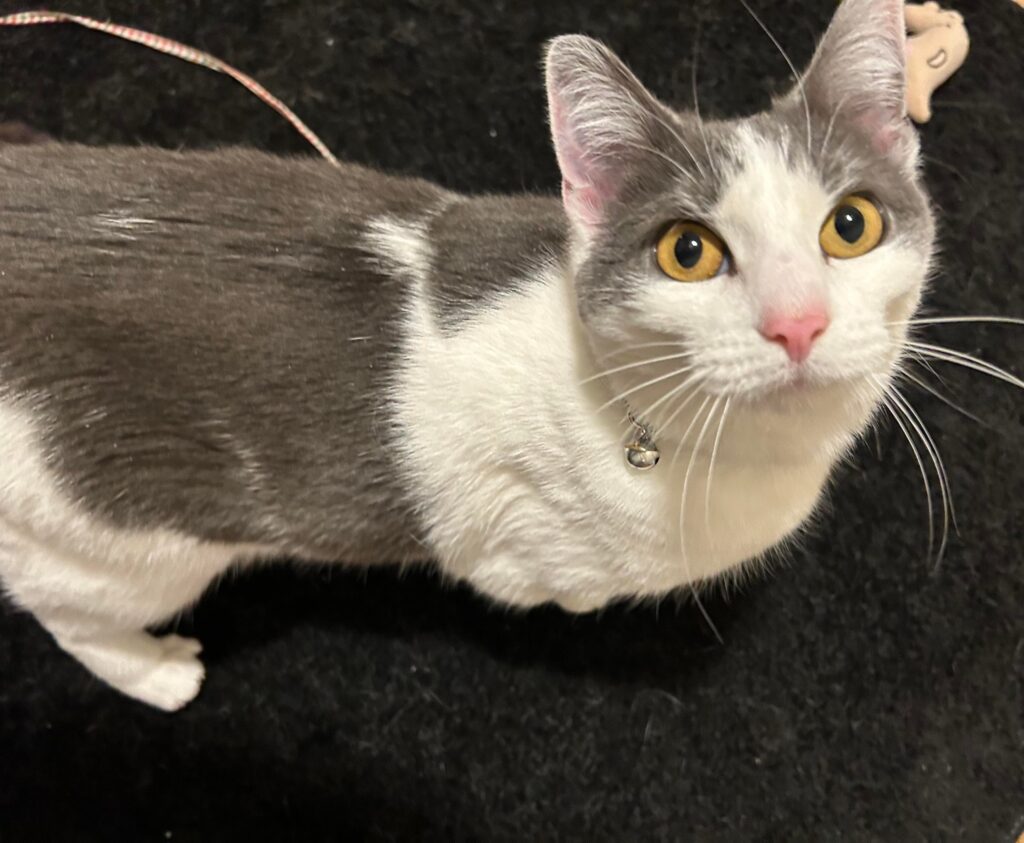 Poppy is an extremely affectionate, loving, and fun cat. She really enjoys lots of time with her people, and will miss you when you are gone! Her very favorite thing is pets and belly-rubs. If you are looking for some feline company, she is your girl!
Poppy is still looking for her forever home, but she can't understand why she's had to wait so long, with her beautiful, playful, and princess demeanor. I guess sometimes a princess has to wait for her knight in shinning armor right? Poppy is getting to be a big girl, she is playful and independent, prefers sitting in high places and looking out the window, watching her favorite cat TV shows, and having her coat brushed; that's beautiful princess P

Foster Family – March 2, 2023
She is beautiful, has a gorgeous coat, is incredibly clean, friendly, loving and can be independent too. She enjoys playing with her toys and eating treats, but will stop everything to show you her attention. She's a little princess and had to grow up early and is now finding her new way….

Foster Family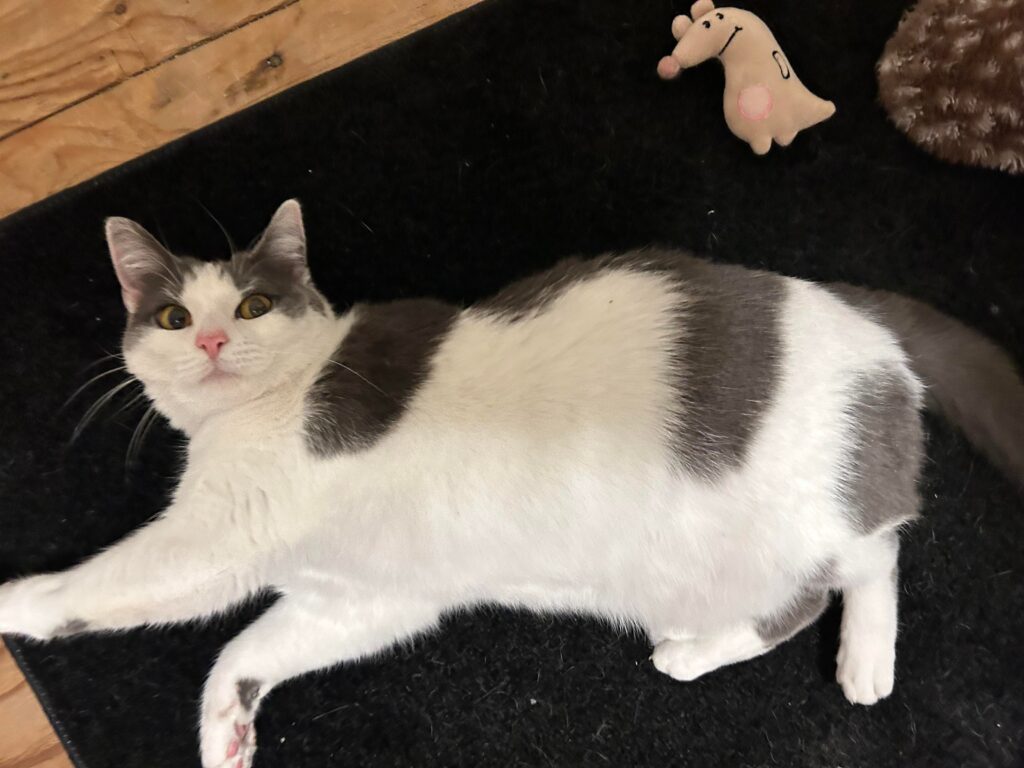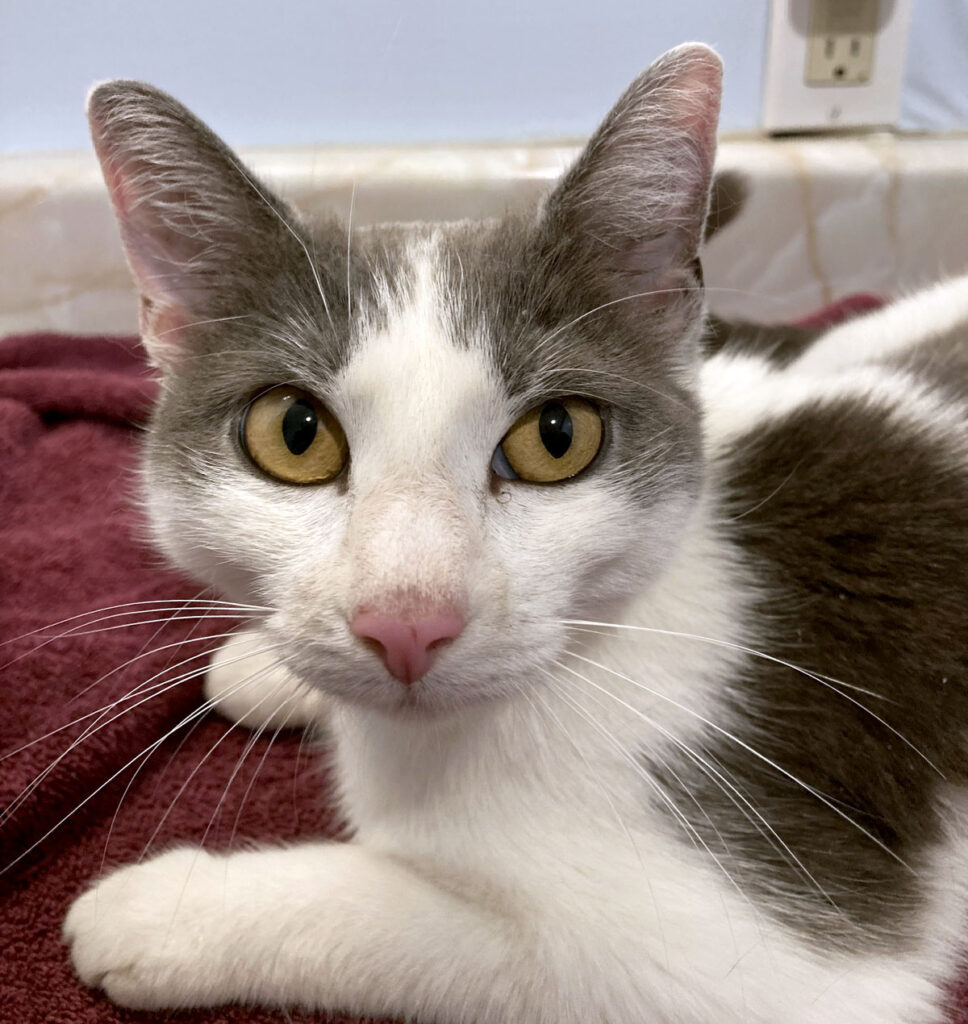 Poppy had fun making her music video hahahahah. Lol she's very sweet. A pretty princess for sure, and she is well aware of that hahaha. She prefers her space and being the only one these days. "Just tell me I'm pretty and let me watch shows, pet me, let me have all the toys and I will be the best girl." She's actually a great girl but she has decided being the only cat is best!

Foster Mom
Poppy is a great choice for an apartment where only one pet is allowed.
Poppy is a sweet, friendly, playful, and independent gal! We do anticipate she will take a few days to adjust to her new surroundings, like many cats. She is a mellow gal!
She is a very sweet kitty. She was a great young mama to 6 kitties. She nursed them well, took great care of them, and her protective personality came through. Because she was a mom at such a young age, she has taken on a protective personality, so she is best to be in a home where she can be the only cat.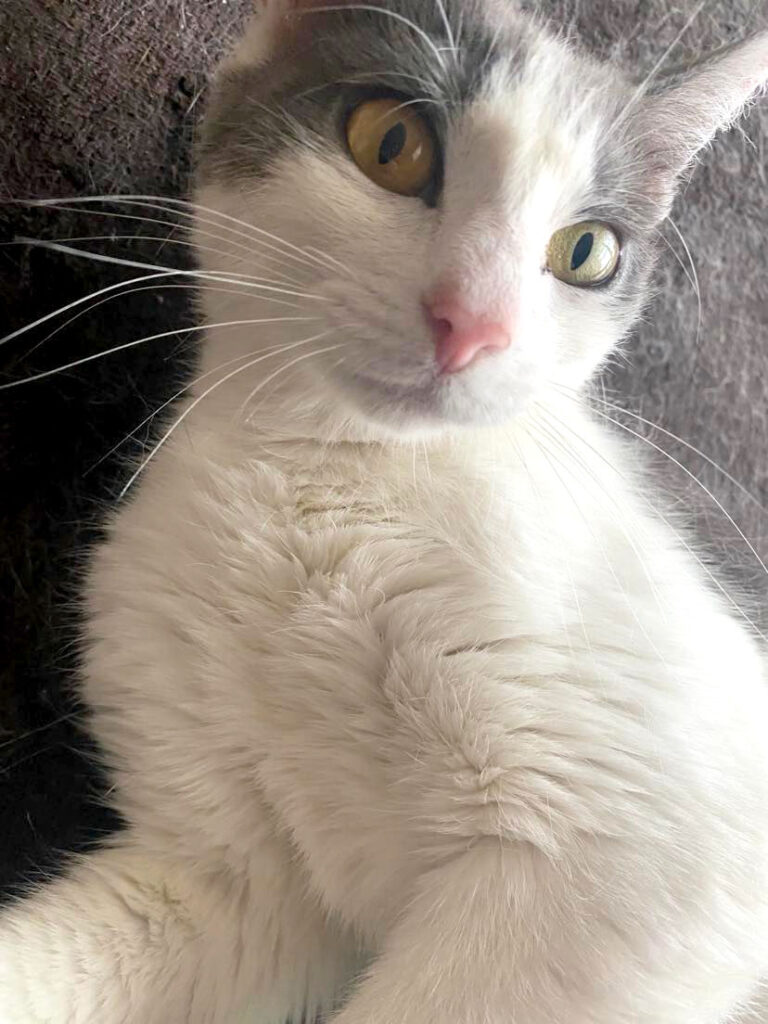 Poppy was surrendered to The Feline Connection in June. We estimate she was born in June 2021. She has been spayed and given age-appropriate shots. Her FeLV and FIV test was negative (good). She even has her very own microchip! She doesn't care for dogs.
Interested in giving Poppy a Forever Family? Please fill out an Adoption Application below and put her name right at the top!
---
Interested in giving a cat a loving Forever Family? Please fill out an Adoption Application. To place a cat on hold, a $50 deposit fee is required. Cats can be placed on hold after your Adoption Application has been approved.
Learn more about The Feline Connection's adoption policies and procedures on our Adopt page.