Adoption Pending
Rutland, VT
These sweet kittens are foodies! They are ready to spice up your life, and eat all the treats!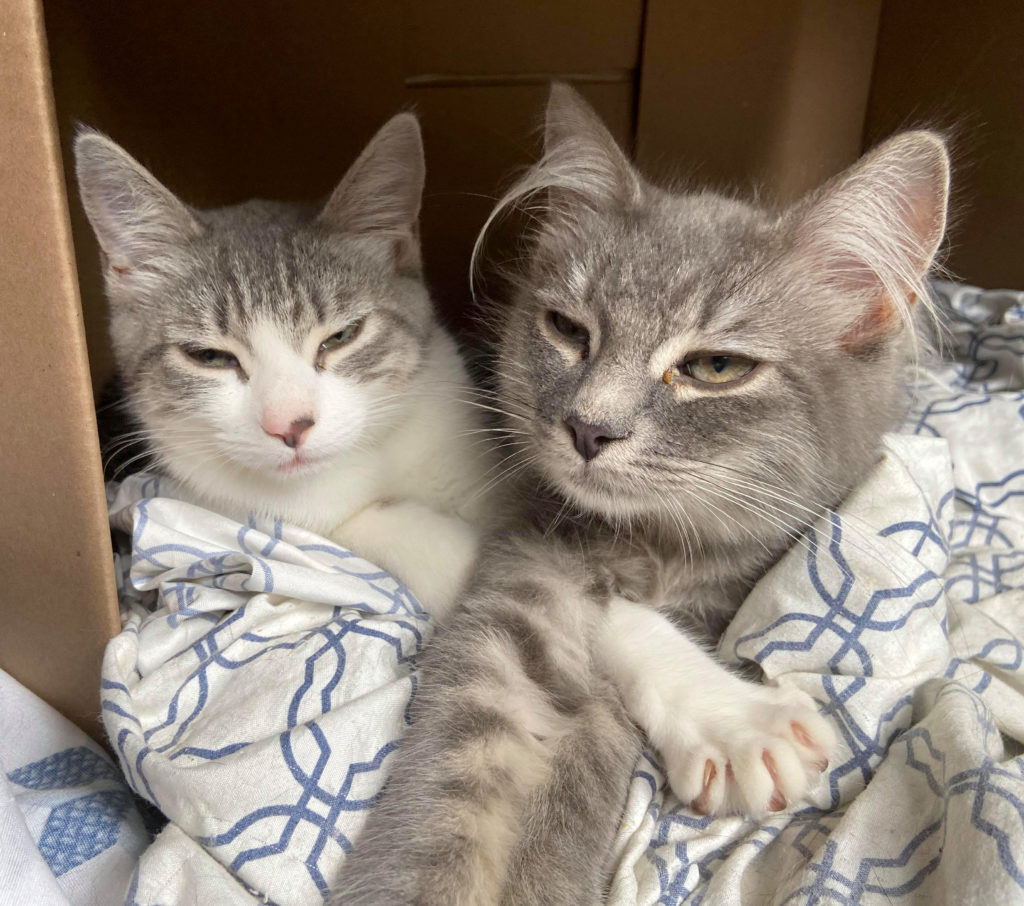 Queso and Hummus are sweet and affectionate kittens who really enjoy each other's company. While we don't think they are bonded, we would like them to have the same forever family.
They are both so sweet. HIGHLY food motivated, and extremely curious cats. They do have kitten energy still but are not super rambunctious, overall very mellow cats. Both of them can still be a little skittish if I am walking towards them, they might run away, but as soon as I get down on their level they come right back over. I think they will do well to get placed together.

Foster Mom
Queso and Hummus came from the Poultney area. A wonderful person reached out to us when she discovered a momcat and some kittens. These two are the most social of the four kittens, the others are much spicier and undergoing a longer more intense socialization. These two just need to get more acclimated to how humans move around. They are very food motivated and enjoy human company. Adopters can expect to spend extra time with them doing socialization.
Queso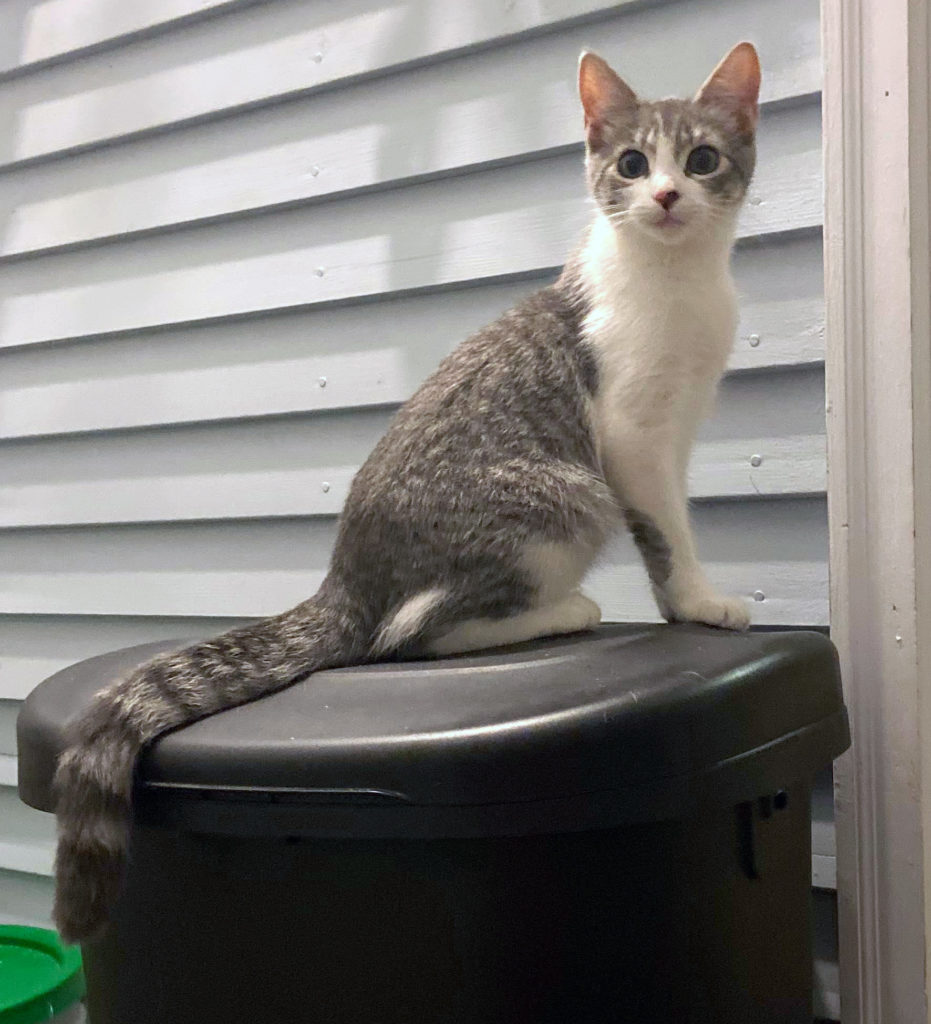 Queso's little purr box just goes and goes. Queso is by far the more lovey. She doesn't really like to be held, but will climb onto my lap, and loves pets. She will pretty much climb up my entire body to get one of the squeeze treats. She is more likely to always be near and wants to sleep close by.


Foster Mom
Hummus
Hummus is such an interesting little boy. He comes running over to greet you, he is the first to explore, wants to smell you and get to know you, just doesn't want you to touch him.

Every time I feed him or I give him treats I force my love on him and pet him as much as I can. He loves the squeeze up treats and if I have one in my hand I can pick him up and hold him while he eats. If he's super sleepy, or I can catch him in the right mood, I can hold him on my lap and have gotten him to purr and relax a few times. Anytime I give him love, he is always nervous at first, but quickly realizes it doesn't hurt and will become more comfortable. He very much is a "look at me" type of cat, I think he knows he is handsome and is always posing, he wants you to notice him. I think he will be the type of cat that will get on the opposite end of a couch and sit and hang out.

Foster Mom
(p.s. we think Foster Mom has a widdle bit of a crush on Hummus!)
Queso and Hummus together
The kittens have been spayed or neutered and received age-appropriate vaccinations. They have been treated for fleas. Each kitten has a microchip. We estimate they were born at the end of May, 2020.
These cuties are looking for a family together that will give them tons of love, a lifetime of yummy food, warmth, affection, attention, and sunny spots to sleep! If you this sounds like your family, please apply below to make them part of your forever family!
---
Interested in giving a cat a loving Forever Family? Please fill out an Adoption Application. To place a cat on hold, a $50 deposit fee is required. Cats can be placed on hold after your Adoption Application has been approved.
Learn more about The Feline Connection's adoption policies and procedures on our Adopt page.
Learn more about The Feline Connection's adoption policies and procedures on our Adopt page.