ADOPTION PENDING
Quill is currently undergoing some healing and evaluation. We anticipate she will be ready for adoption in early – mid June, 2019.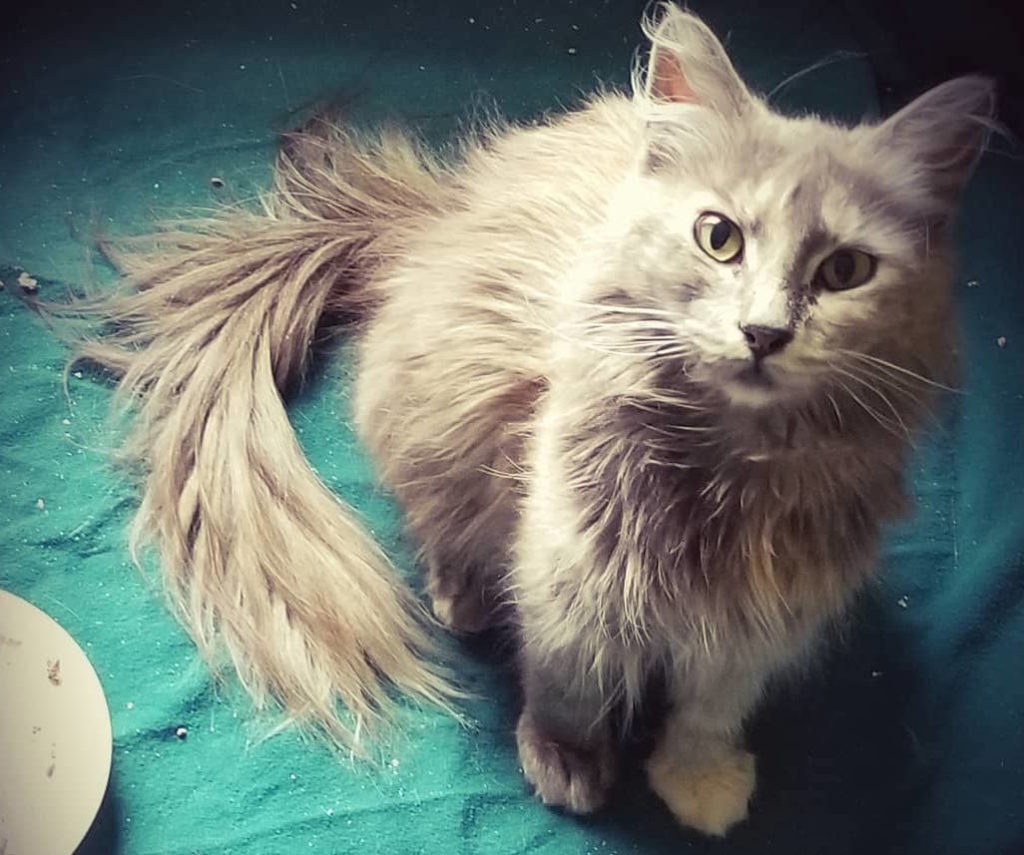 Quill came to us with a face full of porcupine quills (hence the name). She was found as a stray and was very malnourished. Despite her condition upon intake, she has been nothing short of an absolute sweetheart.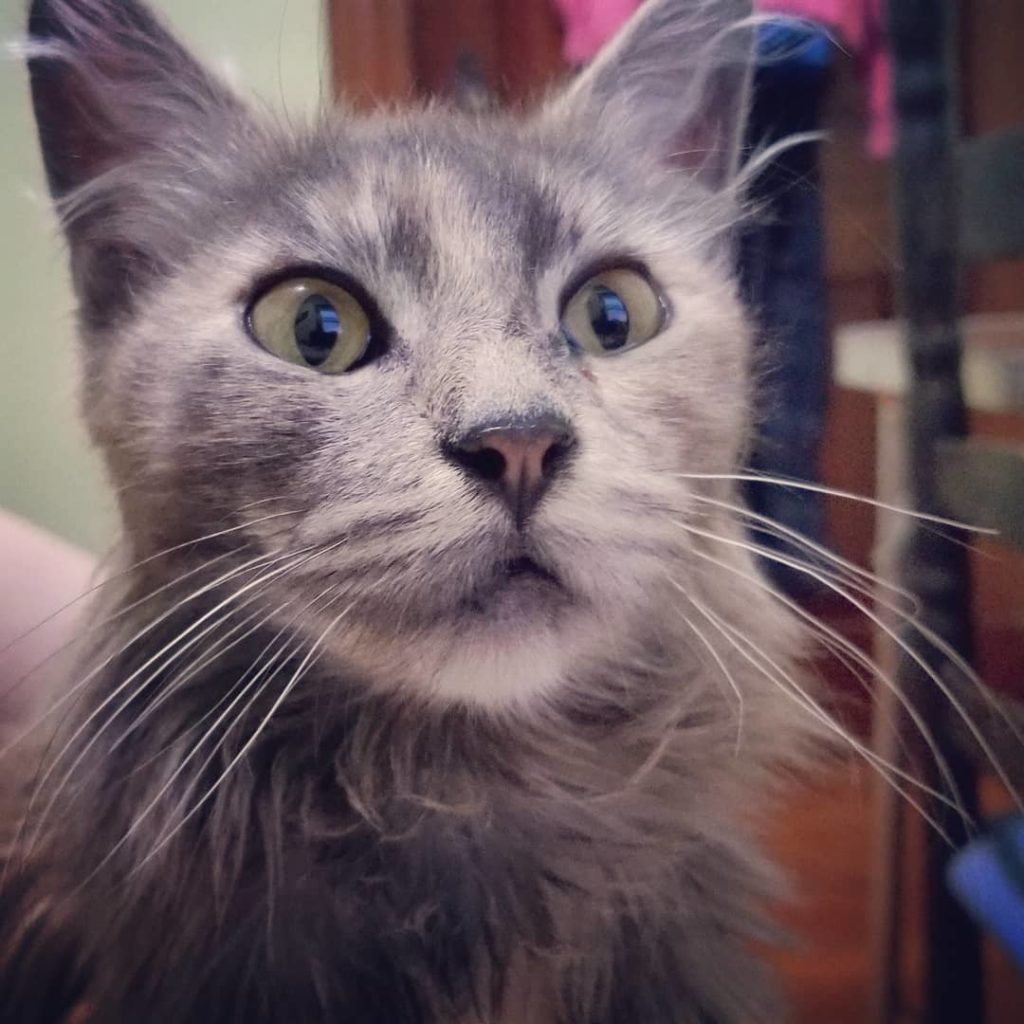 She even let both the cat advocate who called us and TFC pull out the quills without even a struggle. Quill immediately starts chirping at her foster mommy when she sees her. She loves laps and being cuddled. Quill has an extremely loud purr, that she uses frequently. It is unknown how she is with dogs or other cats, though she has a very laid back personality and will likely do well with other animals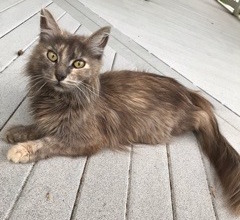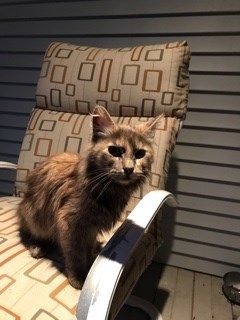 Quill is now looking for her Forever Home, somewhere without porcupines when the food is plentiful and the love even more so.
Interested in giving a cat a loving Forever Family? Please fill out an Adoption Application. To place a cat on hold, a $50 deposit fee is required. Cats can be placed on hold after your Adoption Application has been approved.
Learn more about The Feline Connection's adoption policies and procedures on our Adopt page.