Rutland, VT
Handsome, loving, playful, friendly, gentle–Roll has it all!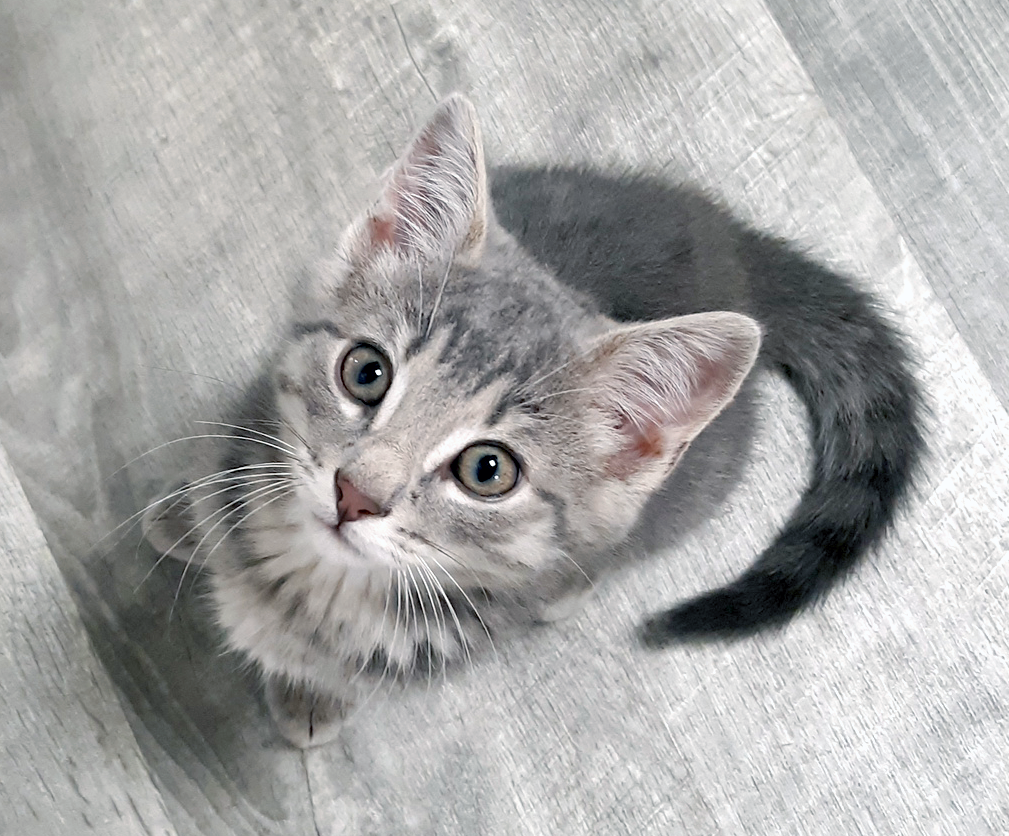 Roll (grey tabby) is the third sweetheart of this litter. He started out as the spiciest of the group and was very protective of brother Tuck. Now he's a gentle boy you can't stop from purring and rubbing up against your legs. This guy plays hard and loves interactive toys. Roll will do great in a home with a human friend to play with as well. He too will tell you when it's meal time or when he wants your attention.
Tuck and Roll came first. They were a tight pair. Roll was a little more protective/aggressive. It took a week to break (socialize a feral kitten) Roll and he has been a lover since. Rubbing on my legs, always a happy boy, plays hard. All three are pretty vocal especially at meal time…it's kind of comical.


Foster mom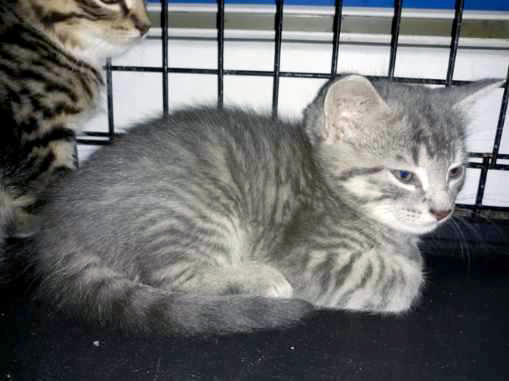 Tuck was born in mid-April 2021. He is neutered and has a microchip. He will have age-appropriate RVRCP and Rabies vaccines at adoption. He tested negative (good) for FeLV and FIV.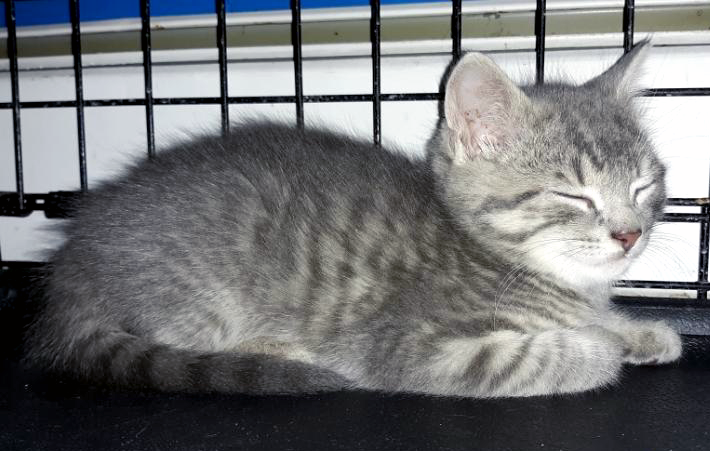 Roll would love for his Forever Family to include Tuck. They are BFF's and they would like to stay together. We always recommend adopting kittens in pairs. They keep each other company, socialize each other and are cute when playing! If Roll is a good fit for your Forever Family, please fill out an adoption application below.
---
Learn more about The Feline Connection's adoption policies and procedures on our Adopt page.
Interested in giving a cat a loving Forever Family? Please fill out an Adoption Application. To place a cat on hold, a $50 deposit fee is required. Cats can be placed on hold after your Adoption Application has been approved.