Friendly, handsome, affectionate, loving, good with cats, good with kids, good with strangers, Sal is the whole package!
Available for Adoption
Rutland, VT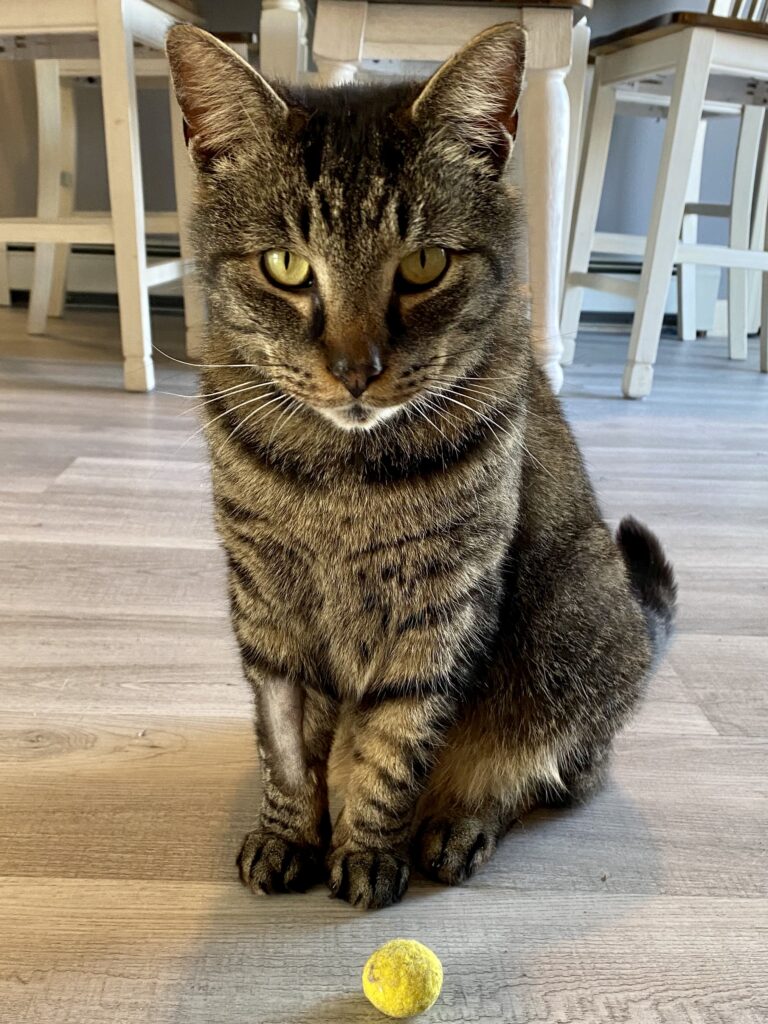 The very handsome Sal is a great pet and his foster family sent great comments!
Sal is a super sweet, laid-back cat and has the cutest little vampire teeth! He enjoys the sunshine beaming on his fur and when we keep the windows open so he can feel the fresh air. Sal is an extremely clean cat, we always find him bathing himself and he keeps his litter box and food dishes clean. He gets along with other cats (we have 3 cats) and transitioned well when he was introduced to our animals. We find all of them hanging out around the house together.

Foster Family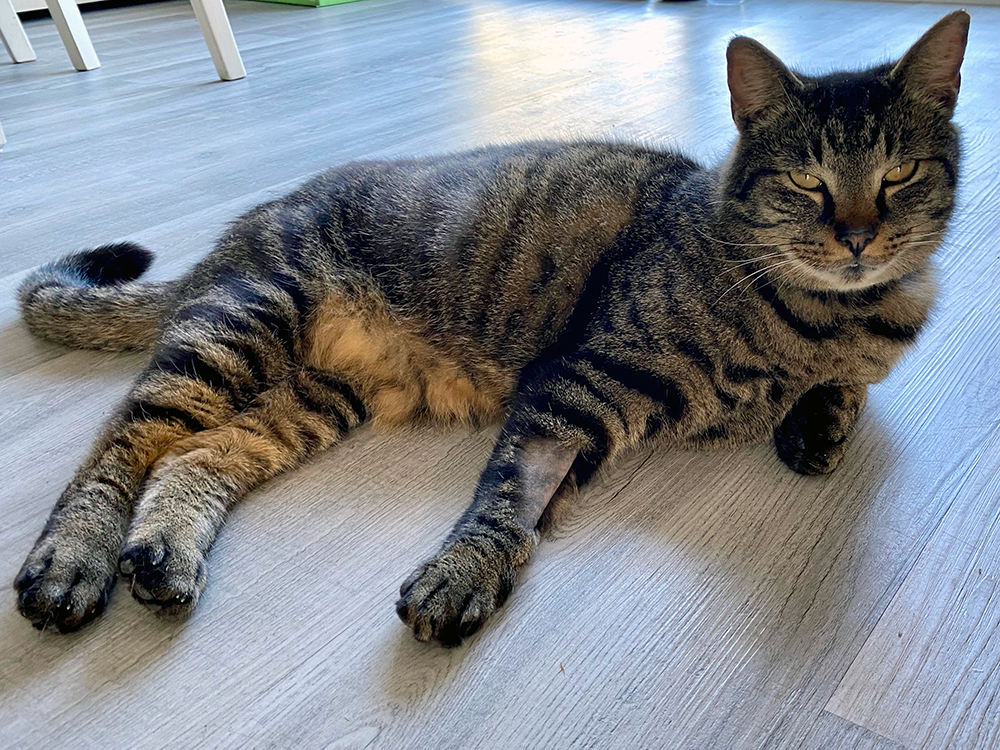 Sal is a huge "foodie;" he loves his wet food and reminds us when his dry food bowl is getting low. He also loves his treats and snacks. Sal can keep to himself but is also very friendly and greets everyone when they walk into the house. He is a good listener, he enjoys catnaps and is happy to jump up on your lap to be pet. He likes to be brushed, he loves his head and neck scratched, and is overall a really sweet guy! He does not bite, he doesn't hiss or growl. He doesn't mind if you pick him up, but was a little skittish in the beginning. He has come a long way.

Foster Family
Sal is great around kids. He has no problem when kids approaching him or pet him. He might come off a little shy but once he gains your trust he is extremely loyal. We have found him to be quite a pleasure and such a handsome guy!

Foster Family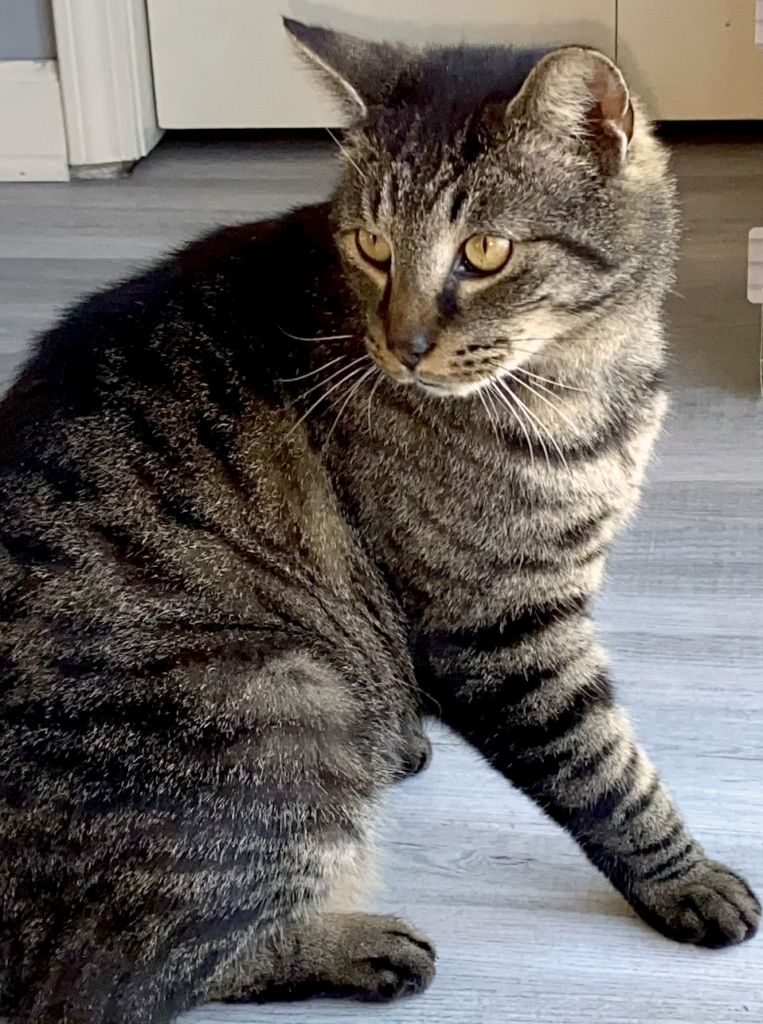 Sal is neutered and is up-to-date rabies and FRVCP vaccines We estimate he is about four years old. He has a microchip.
Sal would love to have a family with other pets or kids! He just wants the simple things, good company, cozy napping spots, and lots of love. Does he sound like a good fit with your family? If so, please fill out an adoption application below!
---
Interested in giving a cat a loving Forever Family? Please fill out an Adoption Application. To place a cat on hold, a $50 deposit fee is required. Cats can be placed on hold after your Adoption Application has been approved.
Learn more about The Feline Connection's adoption policies and procedures on our Adopt page.
Learn more about The Feline Connection's adoption policies and procedures on our Adopt page.