Frisky lady loves to play and knead!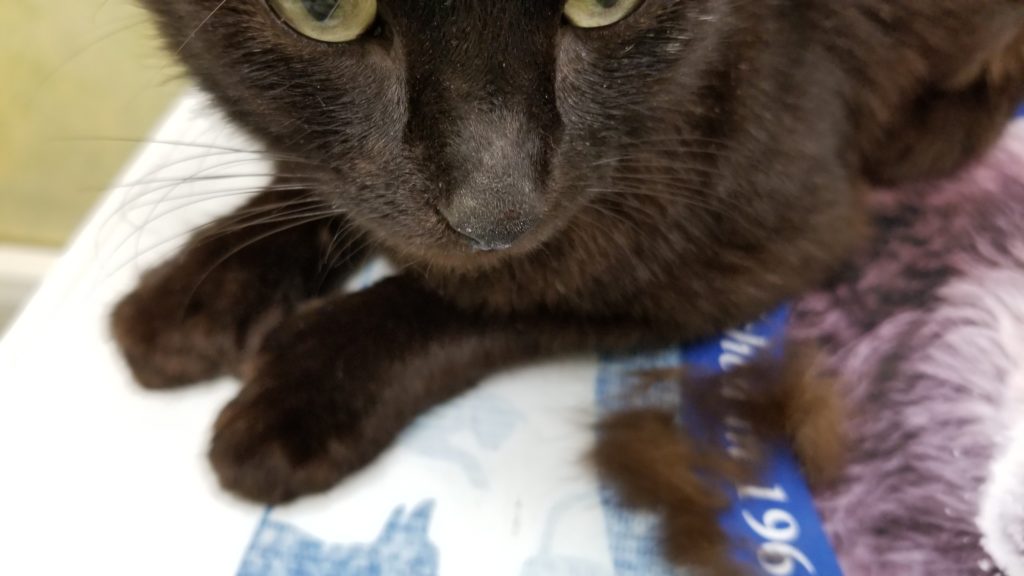 Salem is very friendly, and a tiny bit shy at first. She warms up immediately and wants to play play play for the rest of the day! She is a lap cat, loves to "knead" your lap and receive many caresses. She often just stands in her foster mom's lap, kneading and loving!
Salem is polydactyl on her front paws. She has many toes!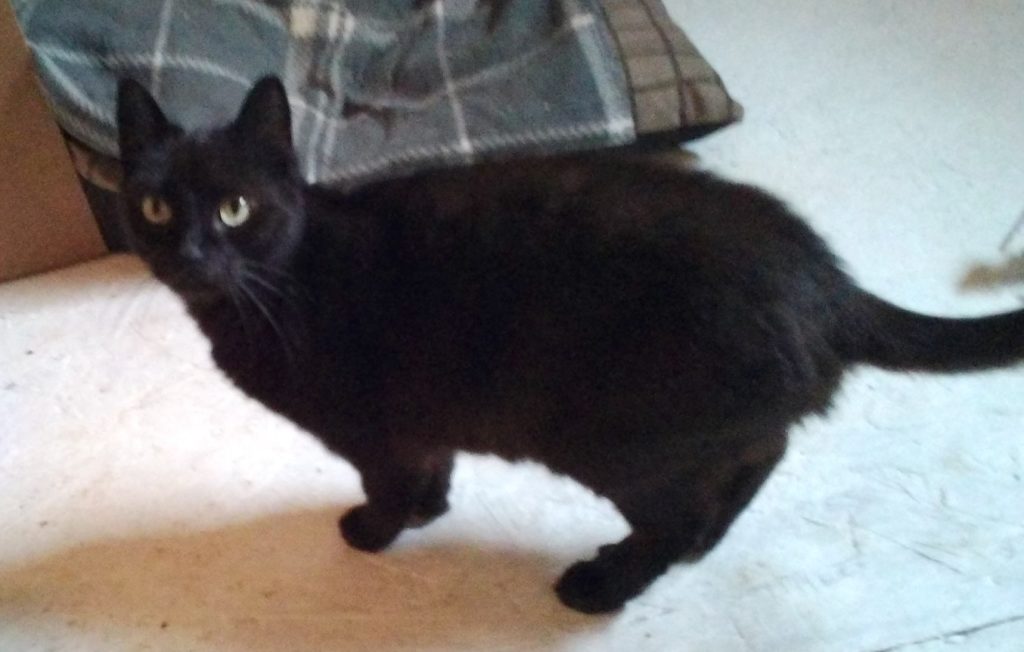 She is an inquisitive cat, who acts more like a kitten than an adult. When she and her friend Smokey were first rescued, Salem was the first to warm up!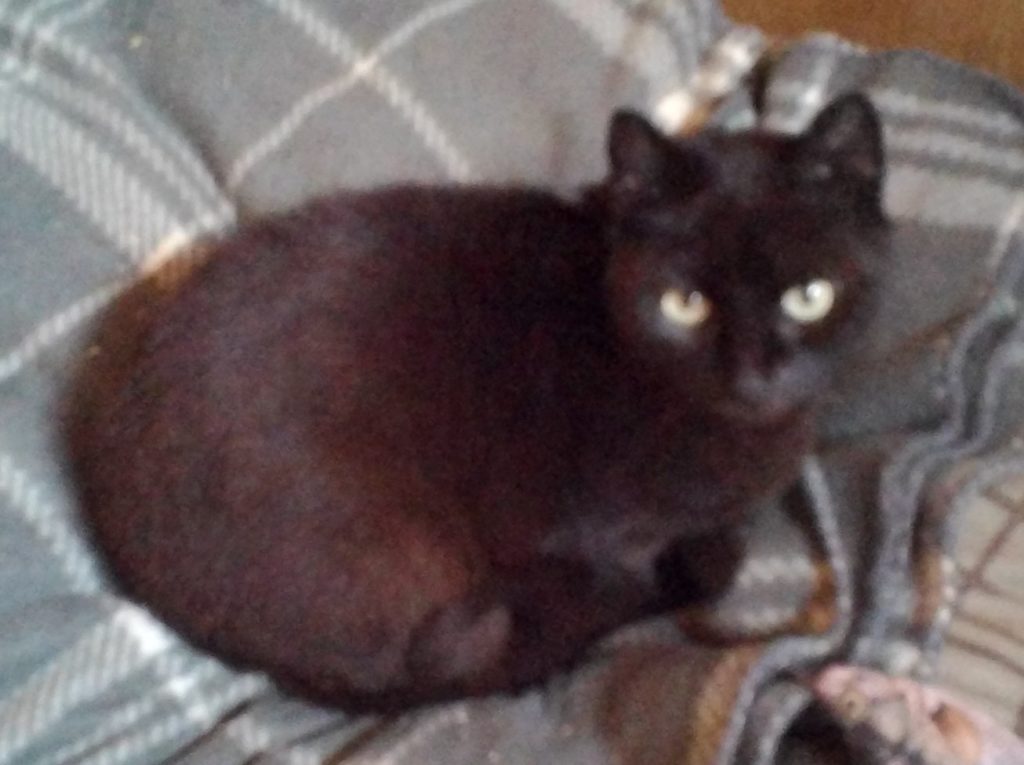 Salem and Smokey lost their home when the house became uninhabitable, and some tenants put them outside and left. The landlord threatened harm to them, and a compassionate neighbor made herself their advocate and reached out to us.
She was in mixed condition upon rescue. While fully friendly and clearly not physically abused, she is thin, she had fleas (treated, of course), flea dermatitis (allergic reaction to fleas) and was malnourished. You can see from the pictures her coat has the classic brown/red of a coat that was affected by malnourishment. It will turn black and shiny with good food, and without fleas, her coat will thicken up and become healthy again.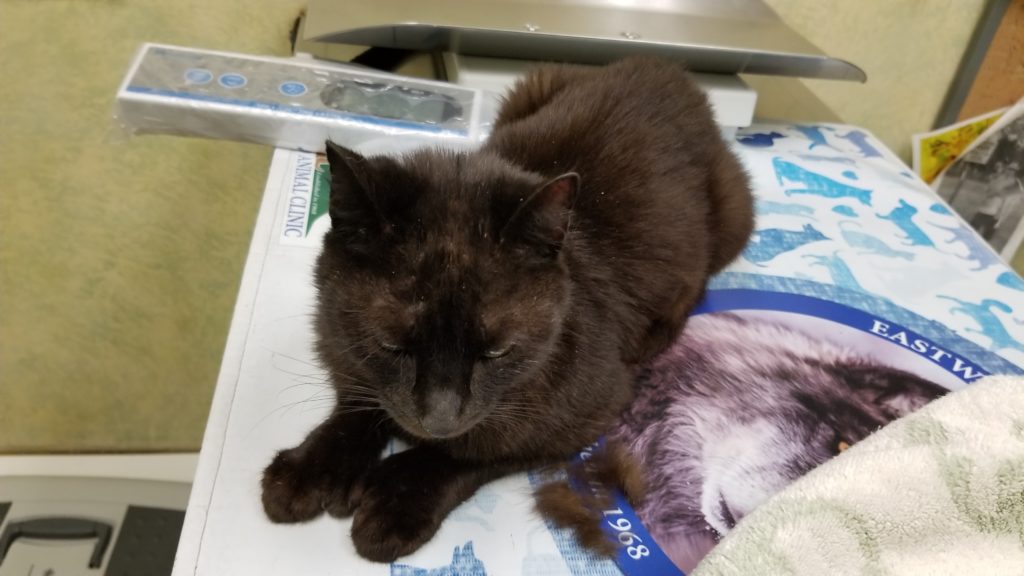 Salem is, thankfully, FeLV, FIV, and Heartworm negative (good). She has FCRCP#2 and 1 yr Rabies vaccines. She has been treated for fleas, ear mites, and common parasites. She will have a microchip at adoption.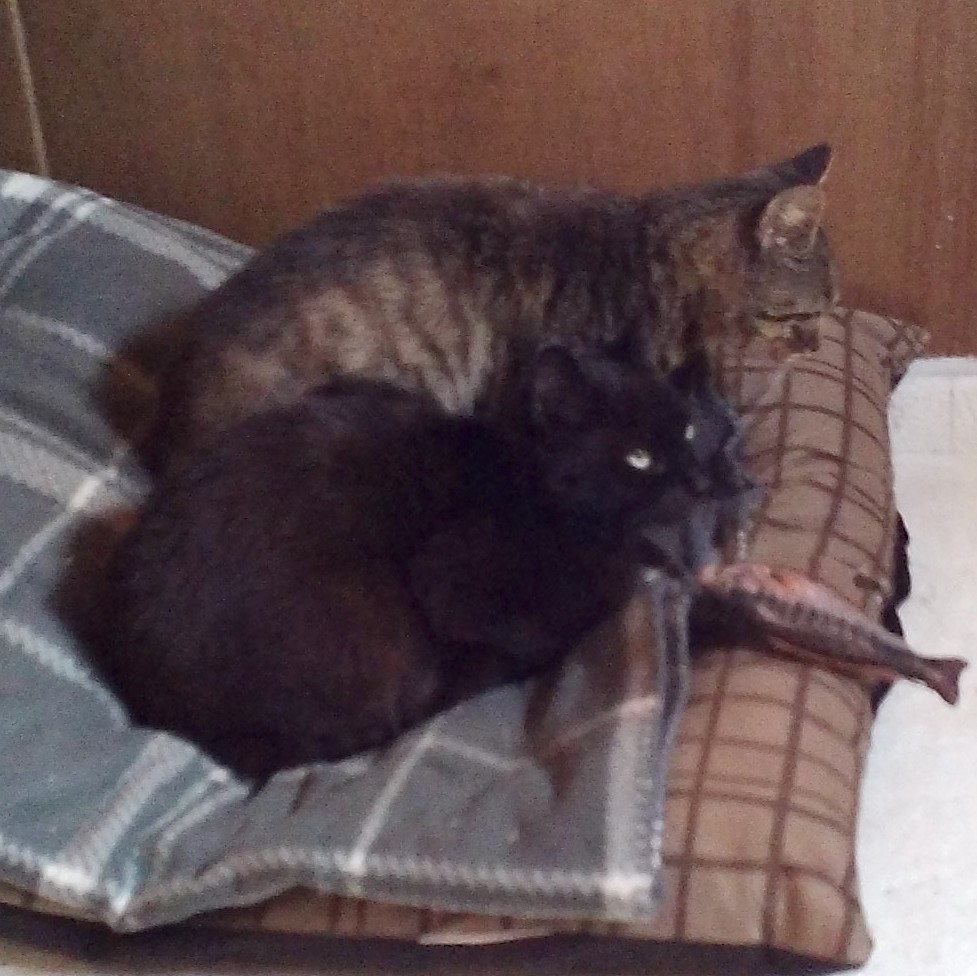 Salem and Smokey are good friends, but we don't think they are bonded. They would be great as a pair or individually. To give Salem a loving, nourishing family that loves to play, please fill out an adoption application below.
Interested in giving a cat a loving Forever Family? Please fill out an Adoption Application. To place a cat on hold, a $50 deposit fee is required. Cats can be placed on hold after your Adoption Application has been approved.
Learn more about The Feline Connection's adoption policies and procedures on our Adopt page.
Learn more about The Feline Connection's adoption policies and procedures on our Adopt page.