Available for Adoption
Rutland, VT
After straying into a good Samaritan's yard, Samson is ready for a pampered indoor/outdoor life.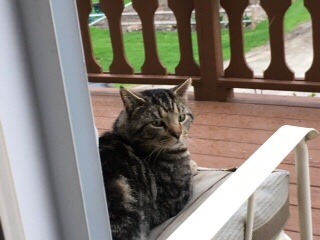 Samson may look big and tough, but he's really a huge sweetie! He loves attention and is very affectionate! Like his size suggests, Samson LOVES food and mealtimes are his favorite.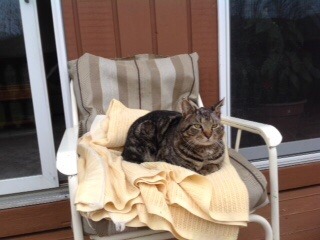 Samson is a 2-3 year old recently neutered male that has been a stray in our neighborhood for the last year. He would appear at our door every 2-3 weeks, stay a few days and then move on. I did not feed him or encourage him to stay as we already have 2 cats. However, he showed up injured a few weeks ago and we took him to the vets. He had a scalp wound (abscess) repaired, was vaccinated and neutered. He is an absolute gem! Neither we nor the vet had any trouble handling him. He just wants love, love, love and food, food, food!


Foster mom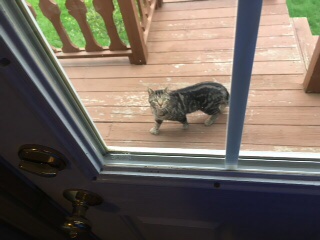 Samson's head is partially shaved at this point but stitches are out, cone is off and wounds are healing nicely. Extra toes on front. He is a big guy weighing over 13 lbs. He appears to get along fine with our barn cat. I have no experience with him with dogs or kids. He really needs a forever loving home. Did I mention he is a big sweetie?

Foster mom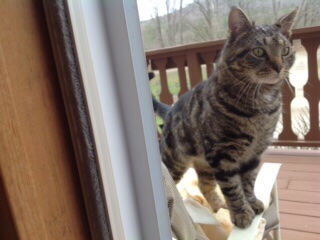 Samson has tested negative (good) for FeLV, FIV, and Heartworm. He is up to date on his vaccines. His wound is healing nicely and he has been neutered. He will be microchipped prior to adoption.
Samson is happiest as an indoor/outdoor kitty. He is ready to go home to his forever family where he can lay back and enjoy life without a care in the world! His only request is that he gets lots of love and plenty of food! If you have room in your life for this sweet, chonky boy, please fill out an adoption application below!
---
Interested in giving a cat a loving Forever Family? Please fill out an Adoption Application. To place a cat on hold, a $50 deposit fee is required. Cats can be placed on hold after your Adoption Application has been approved.
Learn more about The Feline Connection's adoption policies and procedures on our Adopt page.
Learn more about The Feline Connection's adoption policies and procedures on our Adopt page.