This is the second cat named Scooter this year!
This cat is not an official "The Feline Connection" cat, and we are helping his family find him a new home. We know this cat from his vet visits. His adoption will be handled by The Feline Connection, and require prospective adopters to fill out an Adoption Application with The Feline Connection.
Charming & Chill: Affectionate Indoor/Outdoor Cat Seeking Loving Forever Family with tons of laps! Mouser.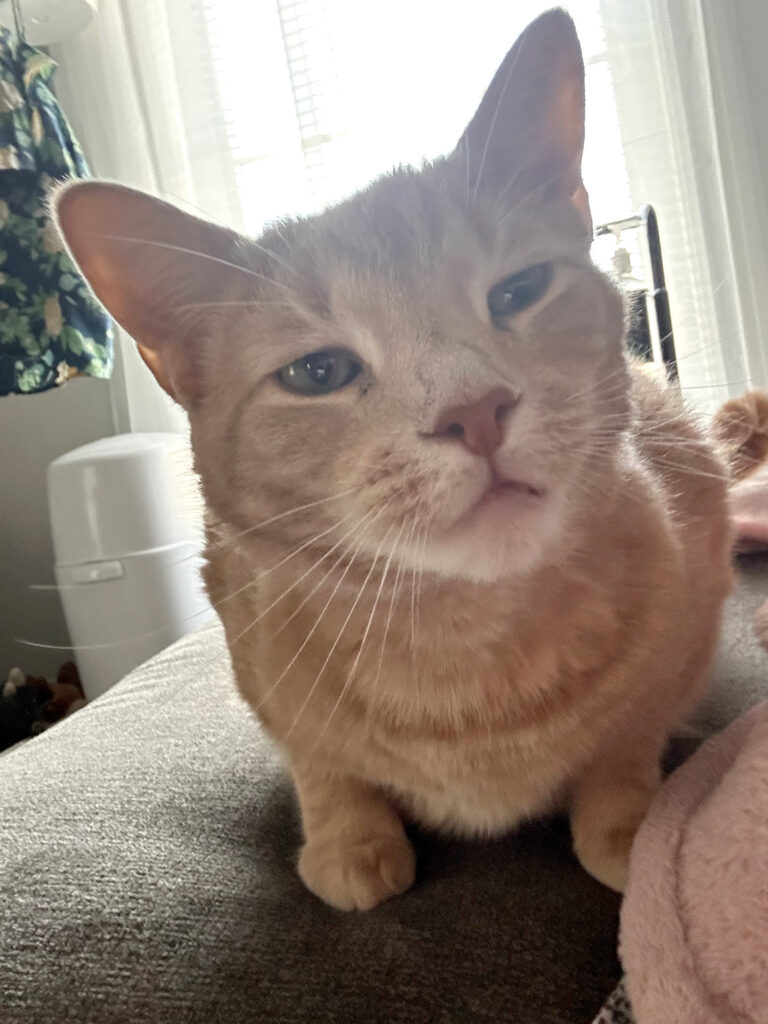 Meet Scooter, a charming and affectionate cat who is looking for a new forever family. He's a handsome 4-year-old feline with a birthday on March 1st, 2019. Scooter is a total love bug and is being rehomed through no fault of his own. His owner unexpectedly had to move from a dead-end single-family home into a small apartment, and Scooter is struggling to adjust to the life of an indoor cat.
Scooter has a relaxed and easygoing personality. He loves people, especially those who can open the treat jar or a can of tuna for him. He enjoys being brushed and petted, and he's always up for some affectionate attention. He's also a master at finding warm spots to lay in the sun, and he's often found lounging on his throne (cat tower), keeping an eye on his surroundings like a true king. He is a cuddle bug lap cat, and can stay on a good lap for hours!
Scooter has spent his entire life as an indoor/outdoor cat in a home with a pond and plenty of space to roam. He particularly enjoyed sunbathing on a huge deck. He's been finding it challenging to adapt to the smaller living space, and his owner is hoping to find him a better situation where he can be happy and comfortable.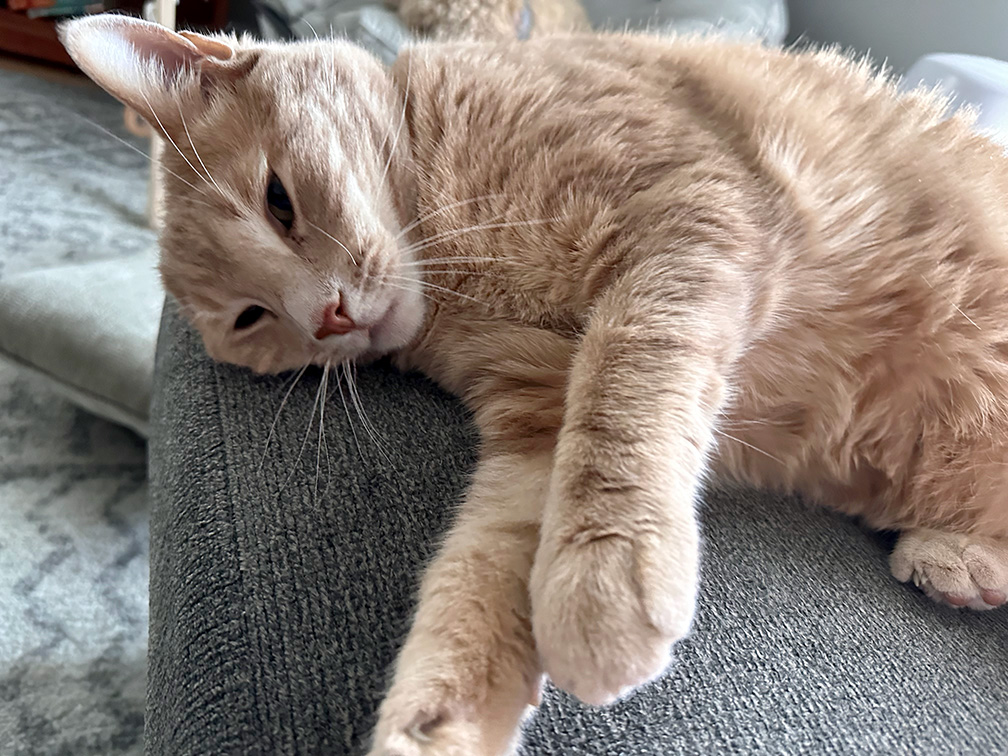 Scooter has a curious and adventurous nature, and he may occasionally end up on the kitchen counter or table, expressing his displeasure at being asked to move. He's looking for someone to rub his face on, purr at, and share his love for treats and lounging on the couch while watching TV or hanging out in the kitchen.
Scooter gets along well with other cats, dogs, and kids, but he would also be content as the only pet in a home where he can receive undivided attention. He's currently on a prescription diet due to a previous bladder issue, but he's fully recovered and just needs to continue with his special food to stay in optimal health. He is up-to-date on his vaccines.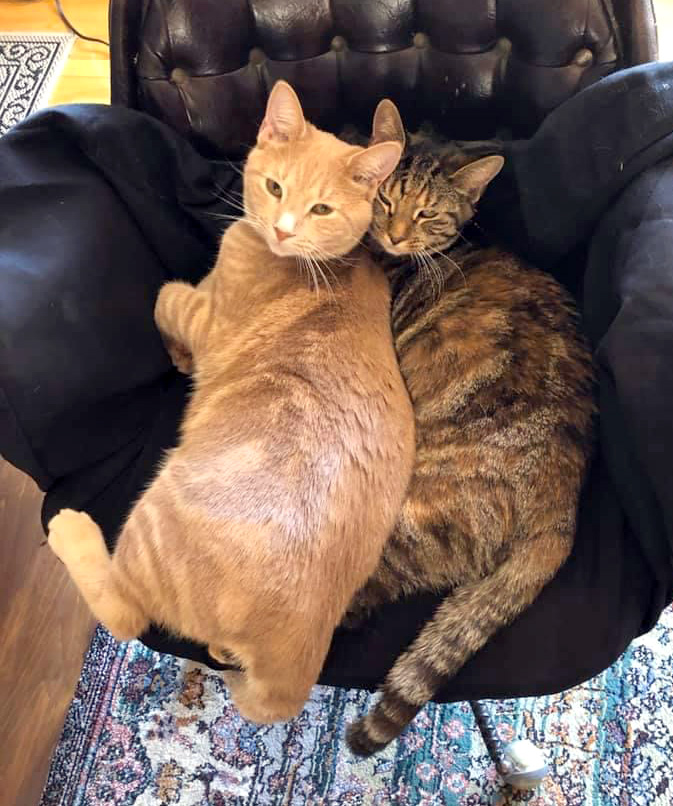 Scooter is a big handsome guy. He is 20 lbs of fluff. His owner is working on helping him lose weight, although he's not particularly thrilled about it. Scooter is a loving and affectionate cat who is ready to find his forever home where he can be cherished as the loyal and loving companion that he is. If Scooter sounds like he might be a great fit for your family, please fill out an adoption application below and put his name on top!
---
Interested in giving a cat a loving Forever Family? Please fill out an Adoption Application. To place a cat on hold, a $50 deposit fee is required. Cats can be placed on hold after your Adoption Application has been approved.
Learn more about The Feline Connection's adoption policies and procedures on our Adopt page.
Learn more about The Feline Connection's adoption policies and procedures on our Adopt page.