Available for Adoption in Rutland, Vermont
Shale; friendly, beautiful, loving and warm, like all of the Orwell Jewels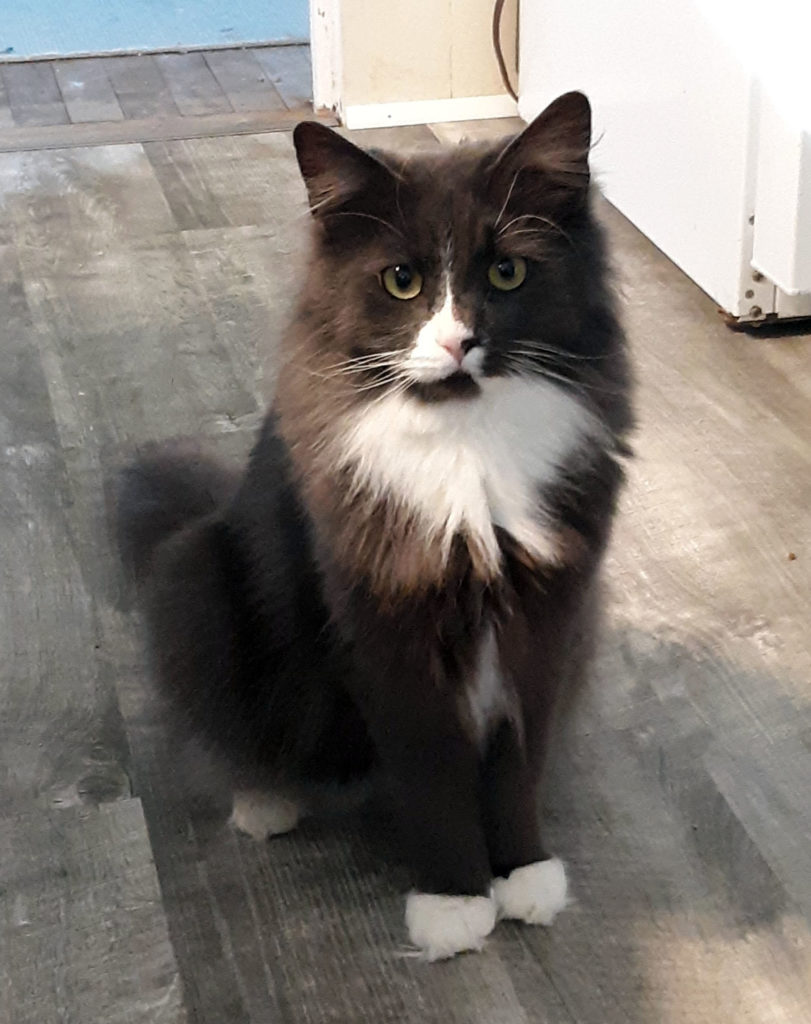 Hansome Shale has transformed into a handsome, confident cat we knew he was! He is friendly, loving, cuddly and loves scratches. This is one sweet cat!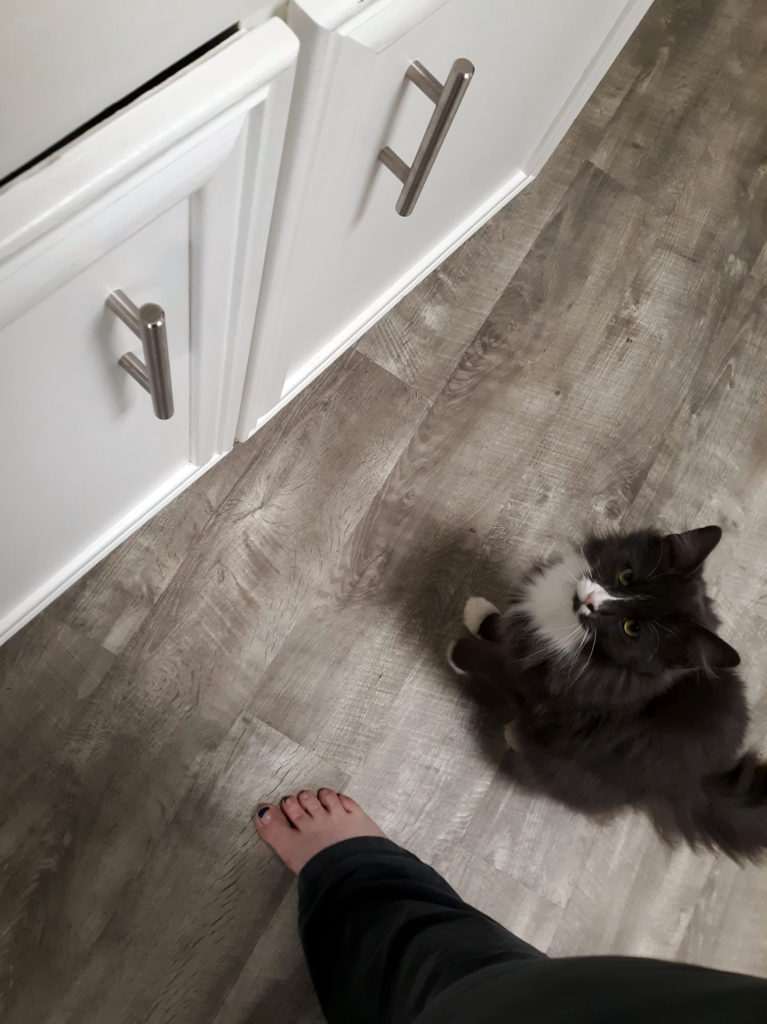 Shale is from our Orwell Jewels location. He was part of a colony of cats who's owner passed away. Shale was on his own for several months before being rescued by us. Shale didn't let fending for himself affect his love for people at all. He melts to the touch.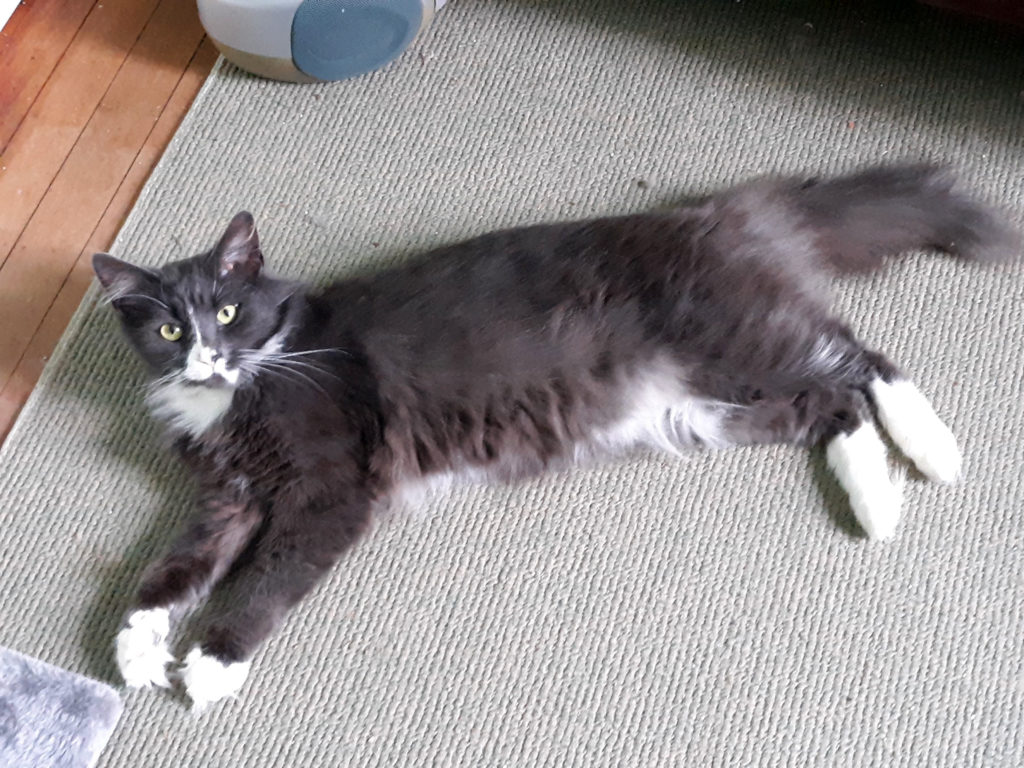 I have had the pleasure of hosting Shale for the past several weeks. He greets me when I open his door with the sweetest little "mew" and walks right out. Most often he goes in for a leg rub or a hand to pet him. If my hand is low enough, he will pet himself. Sometimes Shale will settle on my lap, but not until he's made sure he has gotten a sufficient amount of pets and scratches. He loves mealtime and will patiently wait at my feet or rub against my legs. Shale is truly an Orwell Jewel, but unlike the others, he wasn't as trusting and confident when he arrived. He hid under the couch, hissed when I got too close, and would only eat after I left. This is what makes him a special jewel, an Orwell geode. Once you get through the rocky outside, Shale's love and affection sparkle. It will take time, patience, love, and a big bag of treats, but I assure you the reward will be absolutely worth it.

Foster Family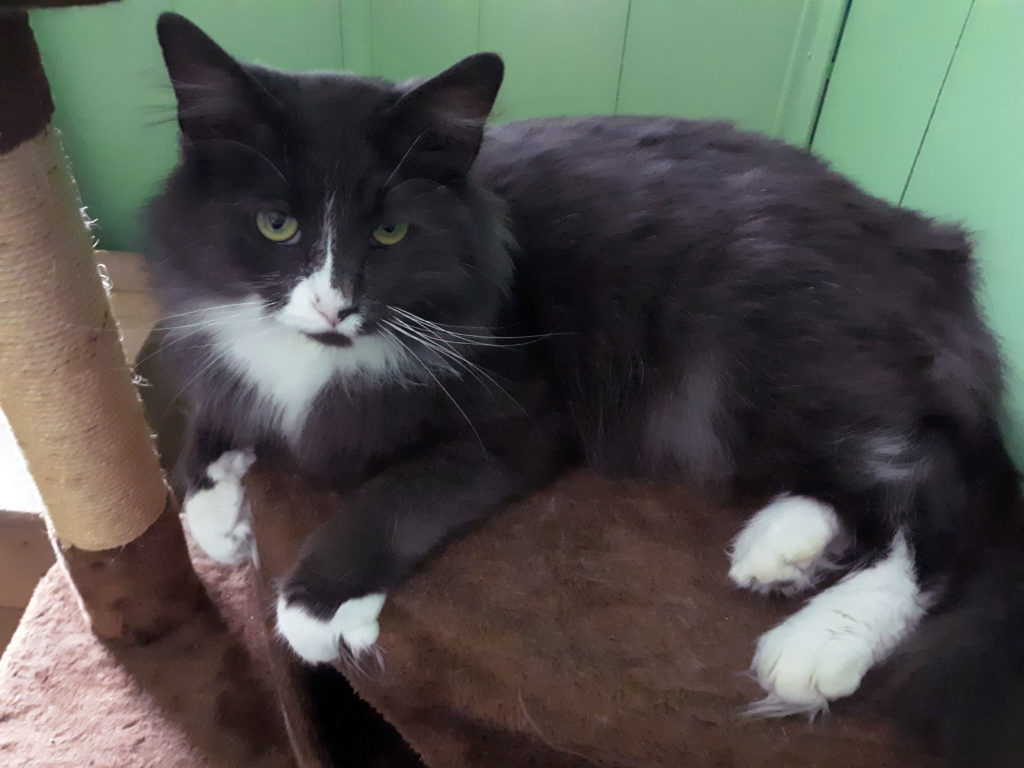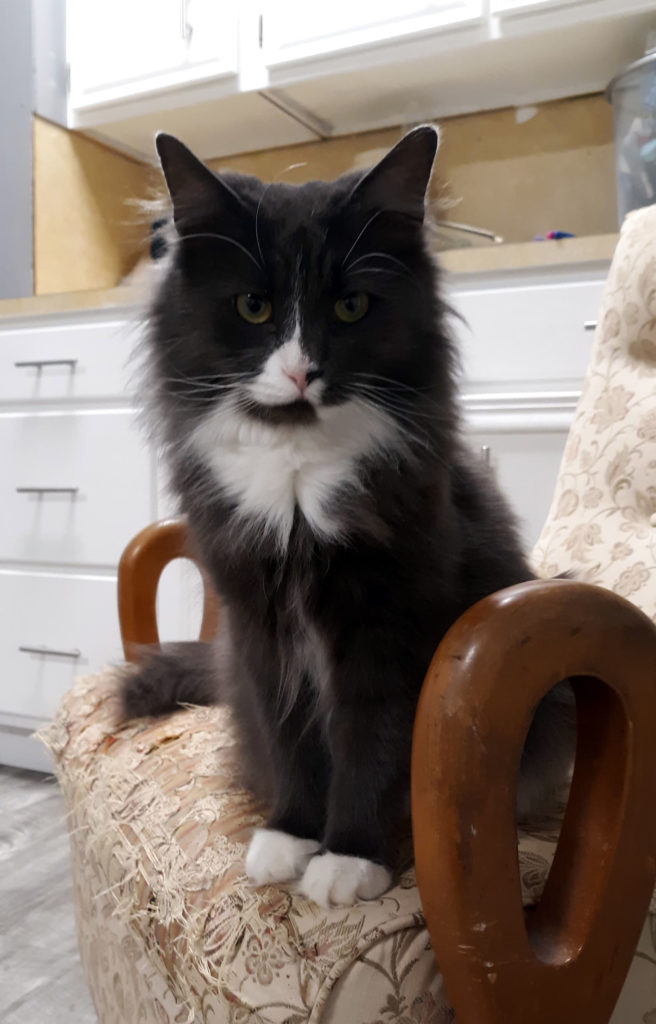 Shale: September 28, 2019
Shale: August 11, 2019. Luvs with foster mom
He has lovely soft long fur and beautiful green/yellow eyes. He is very gentle. He is great with other cats, cuddling up to his siblings at first, and how his foster siblings.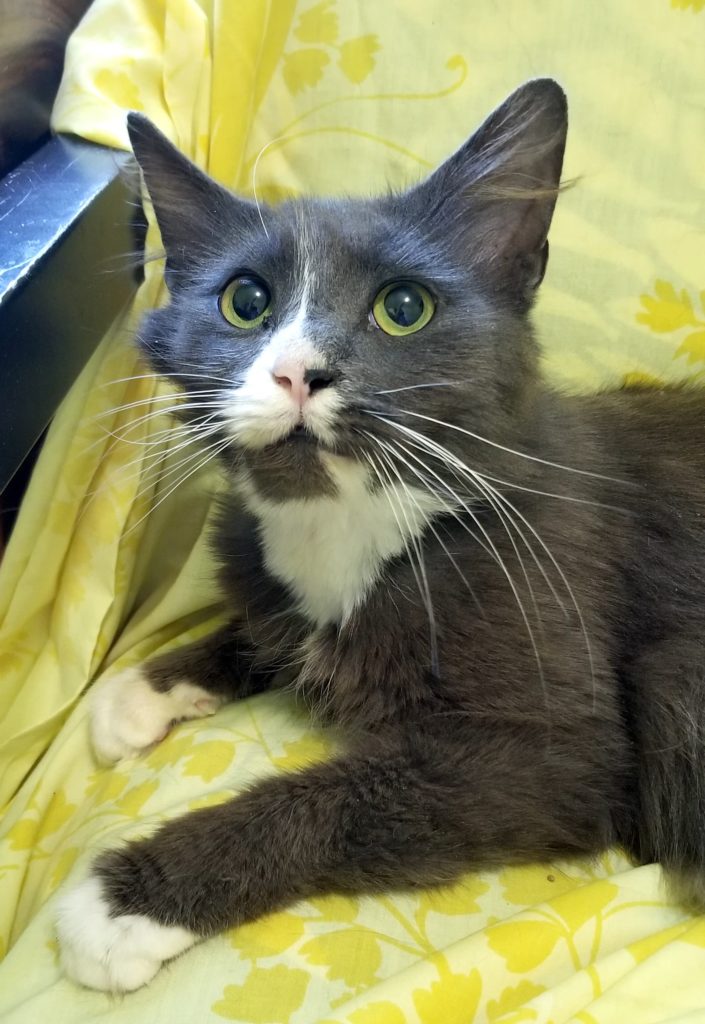 Shale is FeLV, FIV and Heartworm negative (a good thing). He has received his Rabies 1year and FVRCP#2 & #3 vaccines. He has been treated for fleas and ear mites. He has been neutered. He was NPS (good) for his fecal sample. He has his very own microchip too!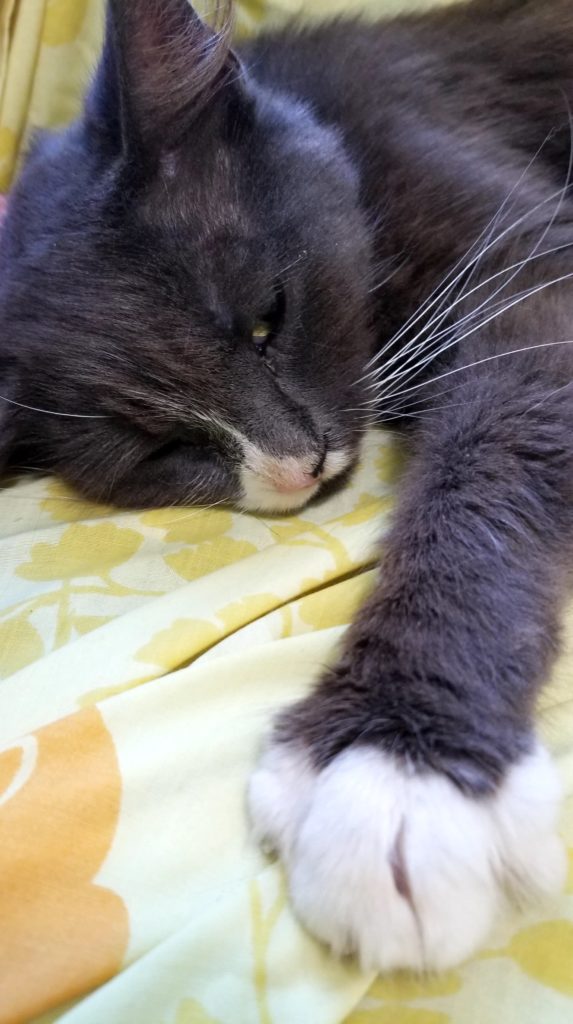 Shale is looking for a loving, patient and understanding Forever Family. He likes human loves and would prosper in a family with other cats. He wants warm cozy places to sleep, tasty noms, toys to play with, and most importantly, affection.
If you are interested in adding Shale to your Forever Family, please fill out the application below!
---
Interested in giving a cat a loving Forever Family? Please fill out an Adoption Application. To place a cat on hold, a $50 deposit fee is required. Cats can be placed on hold after your Adoption Application has been approved.
Learn more about The Feline Connection's adoption policies and procedures on our Adopt page.
Learn more about The Feline Connection's adoption policies and procedures on our Adopt page.