🐾 Meet Simon: Your Playful and People-Friendly Companion Kitten! 🐾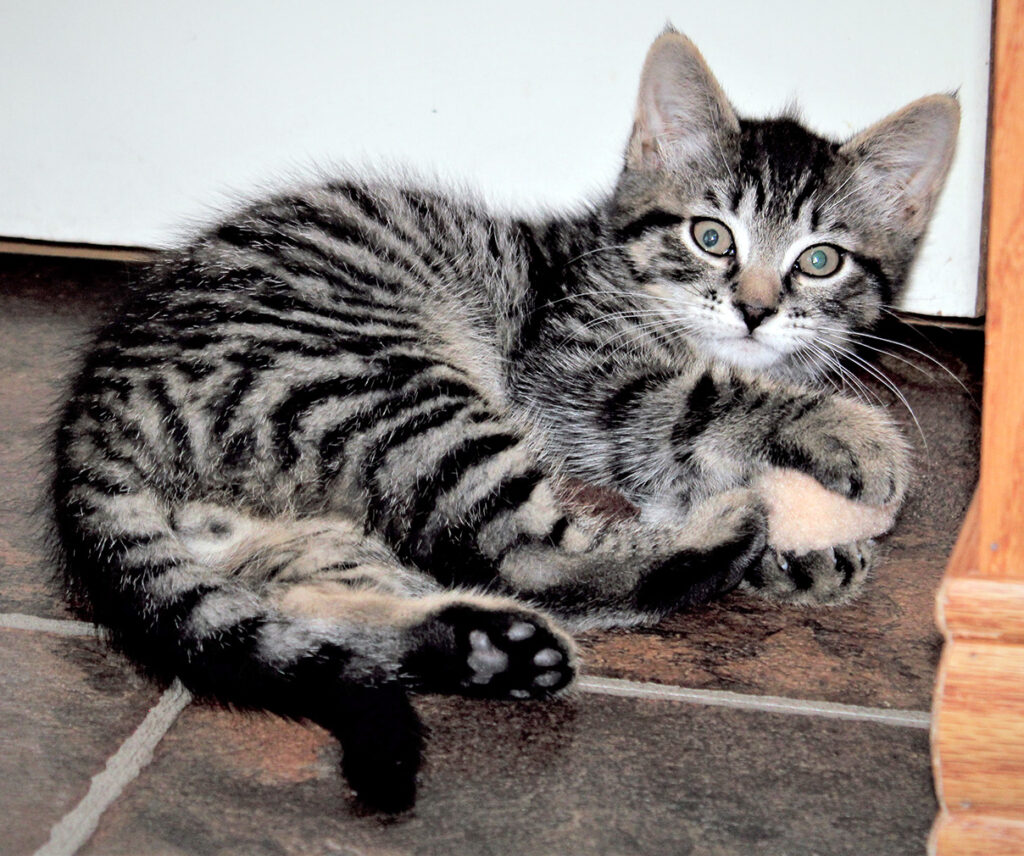 One of Simon's most endearing traits is his ability to strike up a conversation through purrs and gentle meows. He's a people-lover, always ready to provide comfort and companionship after a long day. Simon is energetic and loves to dash around and practice his agile cat moves. Simon also knows how to unwind and enjoy quiet moments of relaxation as well.
When it comes to playtime, Simon is a connoisseur of toys, with a particular fondness for cloth mice that he can stalk and pounce upon. The spring toys captivate his attention, and watching him bat around a spinning ball cat toy is a source of endless amusement.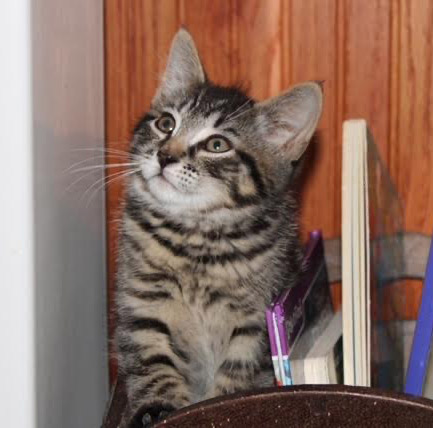 Simon's foster days have been spent surrounded by the company of kittens and adult cats, as well as children. Through these interactions, he has proven to be a social butterfly who thrives in the presence of both his feline and human friends. Simon is curious and quickly adapts to new environments and individuals.
The Feline Connection always recommends that kittens be adopted in pairs, unless there is a young cat already in the family. Adopting two is not only more-then-twice the entertainment for you and them, but also helps kittens learn good social skills. Simon has a number of siblings that would be a good match with him, including Alvin or Theodore.
Simon is a male Domestic Shorthair (DSH) mackerel tabby who was born in April 2023. He tips the scales at just over 4 pounds (As of early August) and comes adorned in a striking coat of brown, black, and gray hues. Simon's beautiful markings make him one handsome dude! Simon is fully litter-trained. He has been neutered, microchipped and given age-appropriate vaccines. He tested negative for FeLV and FIV. He is ready to go to his Forever Family!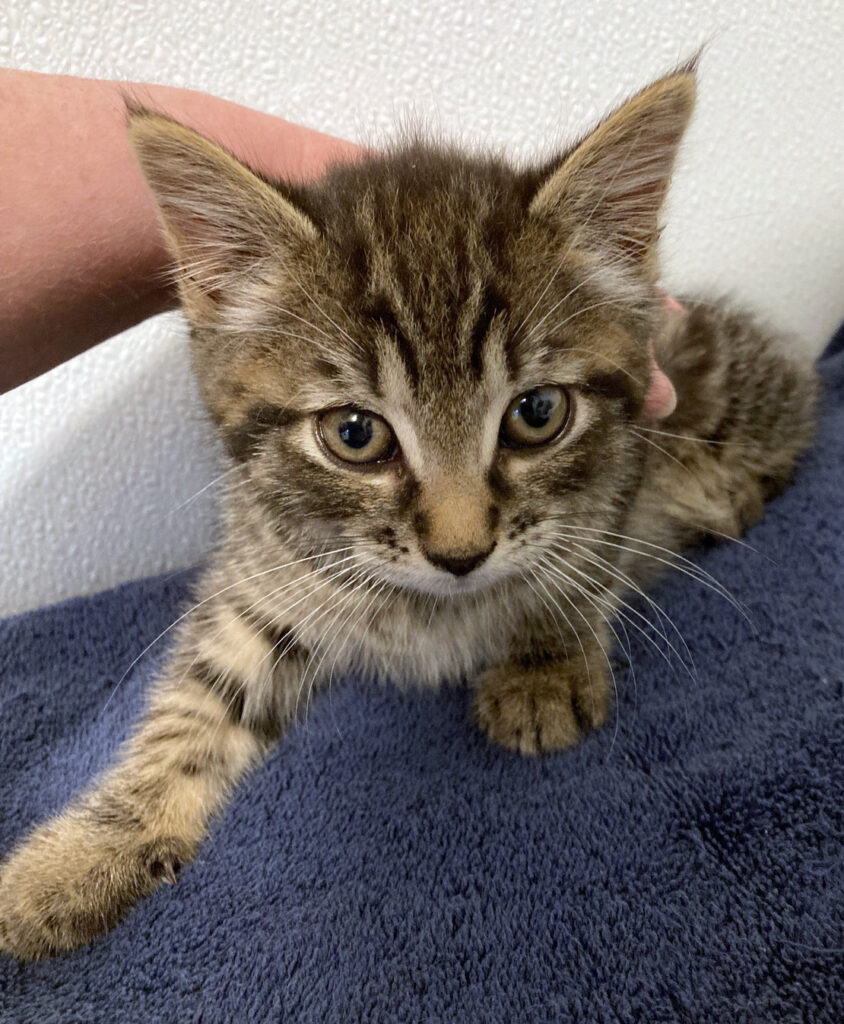 If you're seeking a companion who can keep up with your active lifestyle, while delivering heaps of affection and amusement, Simon (and maybe a sibling??) might be the perfect match for you. Don't miss your chance to welcome Simon into your heart and family! The next step is to fill out an Adoption Application below or let your matchmaker know you are interested in Simon.
---
Interested in giving a cat a loving Forever Family? Please fill out an Adoption Application. To place a cat on hold, a $50 deposit fee is required. Cats can be placed on hold after your Adoption Application has been approved.
Learn more about The Feline Connection's adoption policies and procedures on our Adopt page.
Learn more about The Feline Connection's adoption policies and procedures on our Adopt page.