Available for Adoption, Rutland VT
Enchanting long-haired gray male kitten with a heart warm and sweet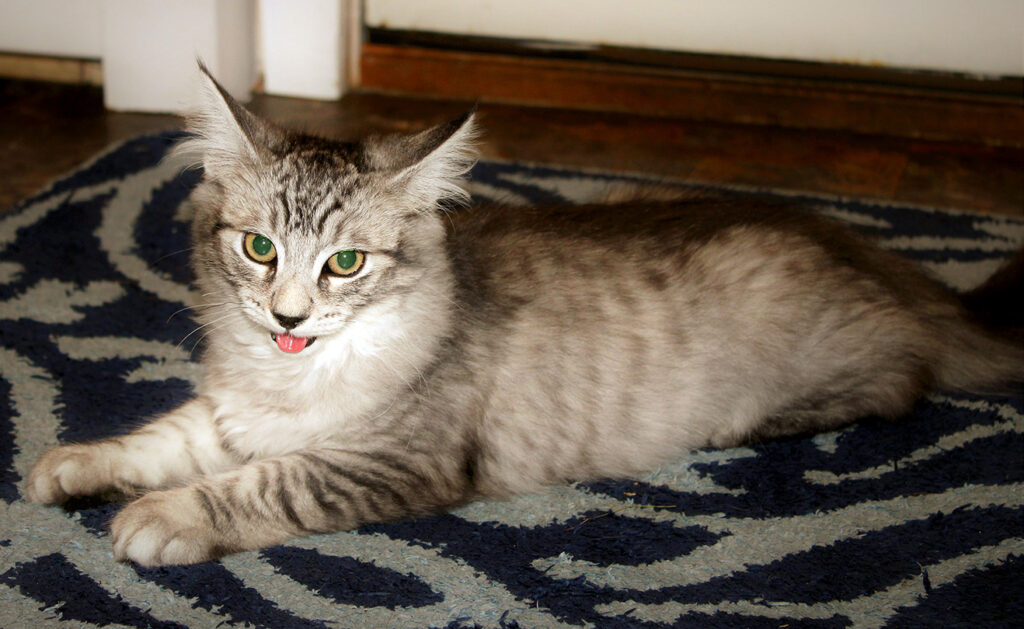 This elegant ball of fur is a true "people-kitty" in every sense of the word. Theodore loves being in the company of his favorite humans, and he'll purr contentedly in your arms as you hold and pet him. His affectionate nature knows no bounds, and he's always up for a good cuddle session.
Although he enjoys quiet moments, Theodore is an avid toy enthusiast, and his curiosity and energy lead him to engage in many playtime adventures. Whether he's chasing a feathered toy or pouncing on a bouncy ball, Theodore's antics bring smiles.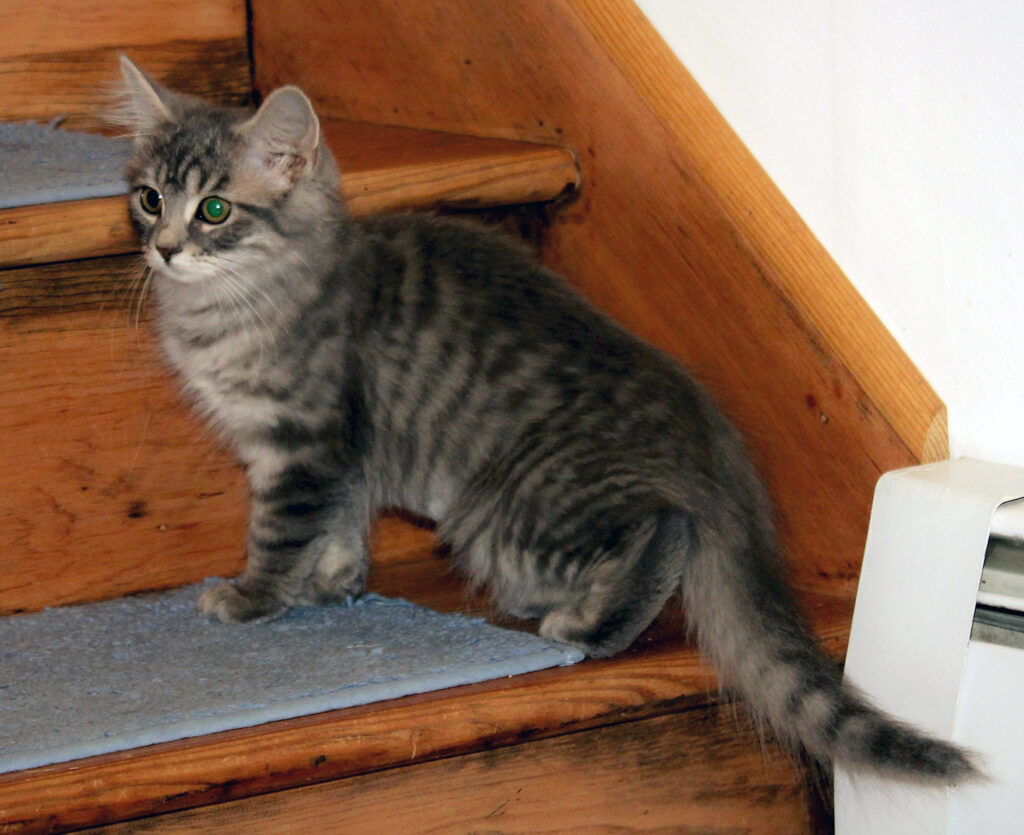 This little guy is also known for his friendly and sociable nature with both humans and fellow kittens. He's an excellent playmate, always ready to romp and frolic with his kitten companions. Theodore isn't afraid to voice his opinion if playtime gets a bit too rough. But don't be fooled – Theodora is often the one who starts the playful escapades in the first place!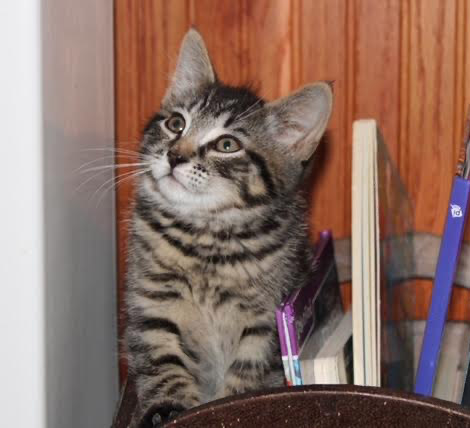 Theodore's handsome gray coat, with its long and luxurious strands, adds an air of elegance to his playful demeanor. His mackerel-tabby-pattern long-haired coat in shades of brown is both floofy and very beautiful.
Theodore was born mid-April, 2023. He has been nurtured, microchipped and given age-appropriate vaccines. He tested negative (good) for FeLV and FIV. He is 100% ready to go to his new family!
The Feline Connection always recommends that kittens be adopted in pairs unless there is a young cat already in the family. Adopting two is not only more than twice the entertainment for you and them, but also helps kittens learn good social skills. Simon has a number of siblings that would be a good match with him, including Alvin or Simon.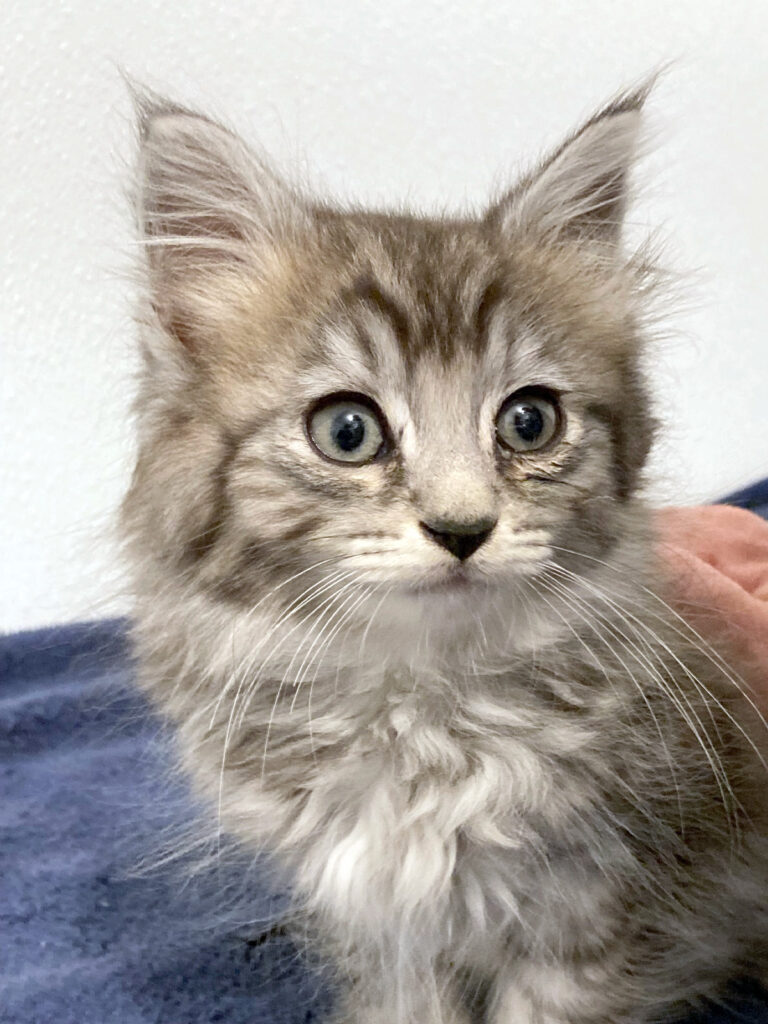 Theodore's journey is just beginning, and his potential to bring joy and comfort to a loving forever home is immeasurable. If you're looking for a furry companion who embodies sweetness, playfulness, and unwavering affection for people, Theodore (and maybe a sibling?) is the kitten you've been dreaming of. Fill out an Adoption Application below and put his name at the top!
---
Interested in giving a cat a loving Forever Family? Please fill out an Adoption Application. To place a cat on hold, a $50 deposit fee is required. Cats can be placed on hold after your Adoption Application has been approved.
Learn more about The Feline Connection's adoption policies and procedures on our Adopt page.
Learn more about The Feline Connection's adoption policies and procedures on our Adopt page.