Available for Adoption, Rutland VT
Look no further, because social butterfly Tima 2.0 is here to steal your heart!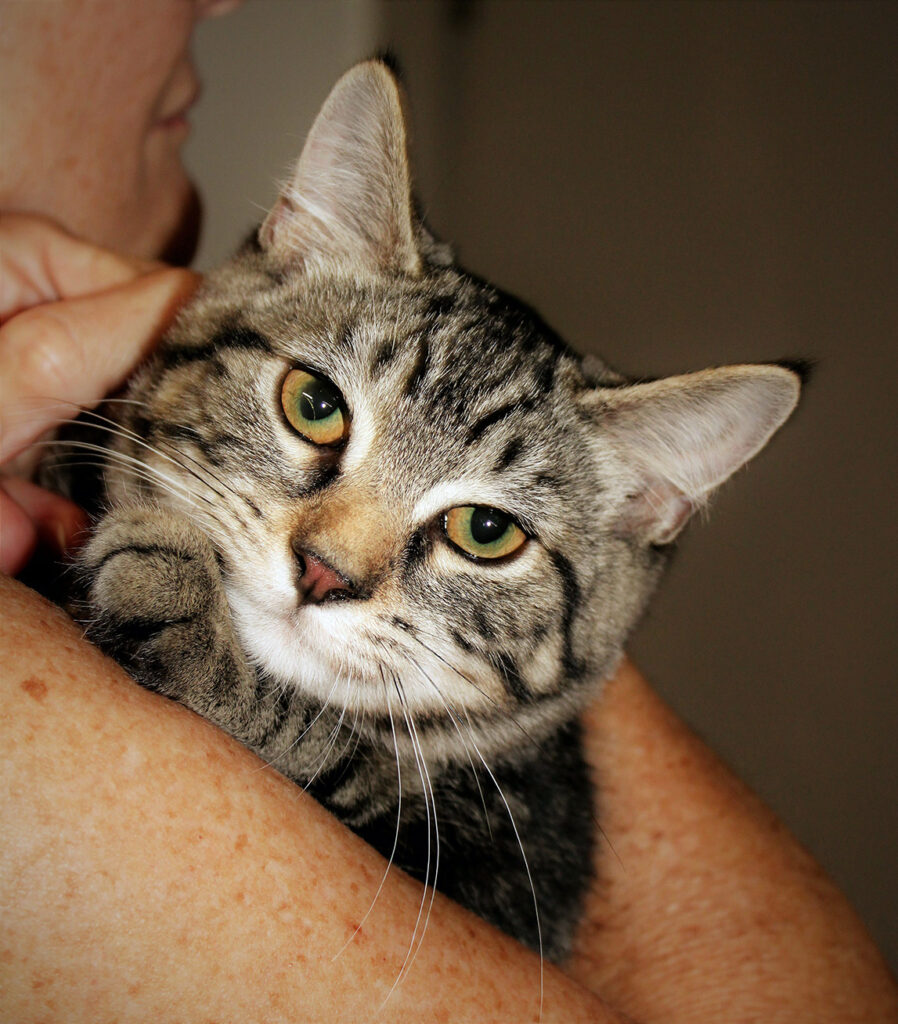 🏡 Home Sweet Home: Tima 2.0 is patiently waiting for his forever home. This charming little guy was born in May 2023 and is now ready to become a cherished member of your family. He has a striking black and gray coat in a classic tabby pattern.
🐾 Social Butterfly: Tima 2.0 is a socialite in the making! He's been around seven kittens, adult cats, and plenty of people with no issues whatsoever. While his compatibility with dogs is unknown, he's certainly open to making new friends.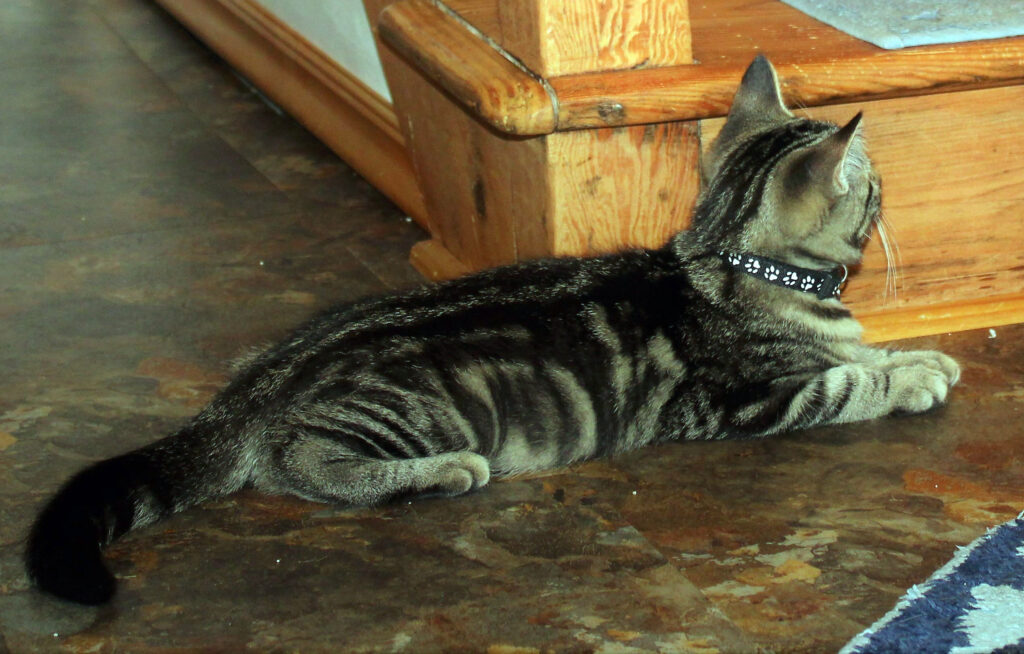 🏃 Active & Playful: If you're looking for a playful companion, Tima 2.0 is your guy! He loves to run, jump, and engage in all sorts of kitty shenanigans. He's a bundle of energy ready to turn your home into a playground.
😻 Sweet & Cuddly: When he's not zooming around, Tima 2.0 enjoys quiet moments of cuddling. He's incredibly sweet and becomes calm when held and petted. Get ready for some serious purring—this little guy knows how to show affection.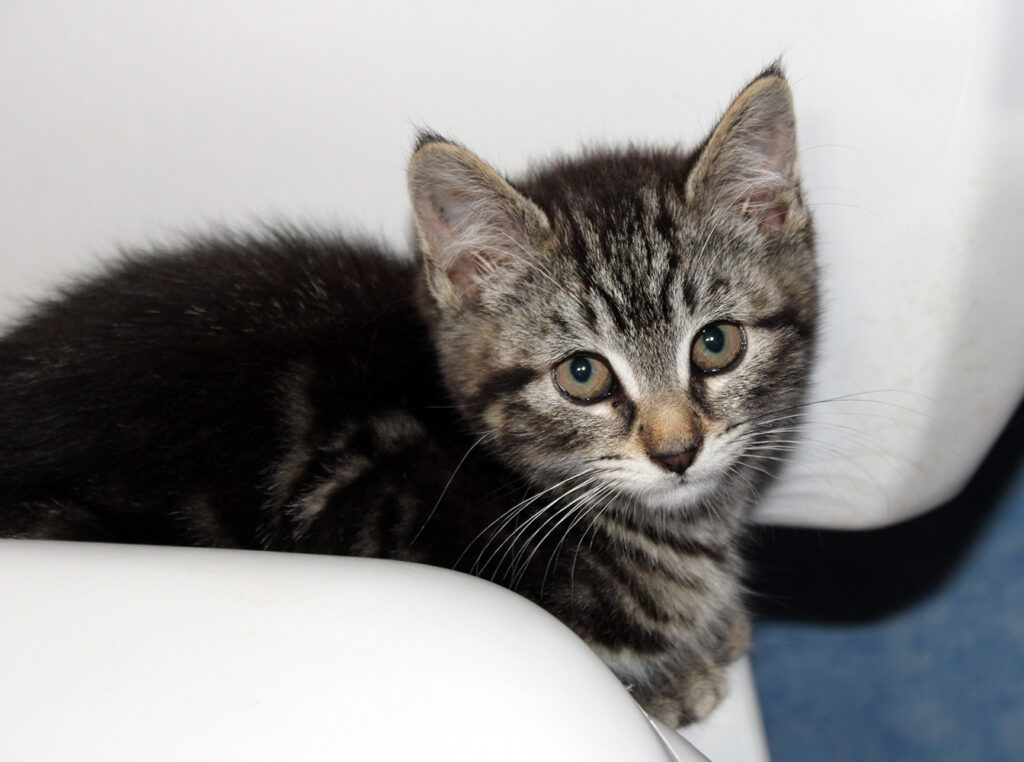 🎉 Favorite Toys: Tima 2.0 has a few favorite toys that are guaranteed to keep him entertained for hours. He adores small cloth mice, plastic springs, and spinning ball cat toys. Providing him with these playthings will keep his curious mind engaged and his spirits high.
🏥 Medical Info: Tima 2.0 was born in mid-May, 2023. He has been neutered, microchipped and given age-appropriate vaccines. He tested negative (good) for FeLV and FIV. He is ready for his Forever Family!
🚽 Litter Trained: No need to worry about those early kitty accidents—Tima 2.0 is already litter trained. He's a tidy little fellow who knows how to take care of business.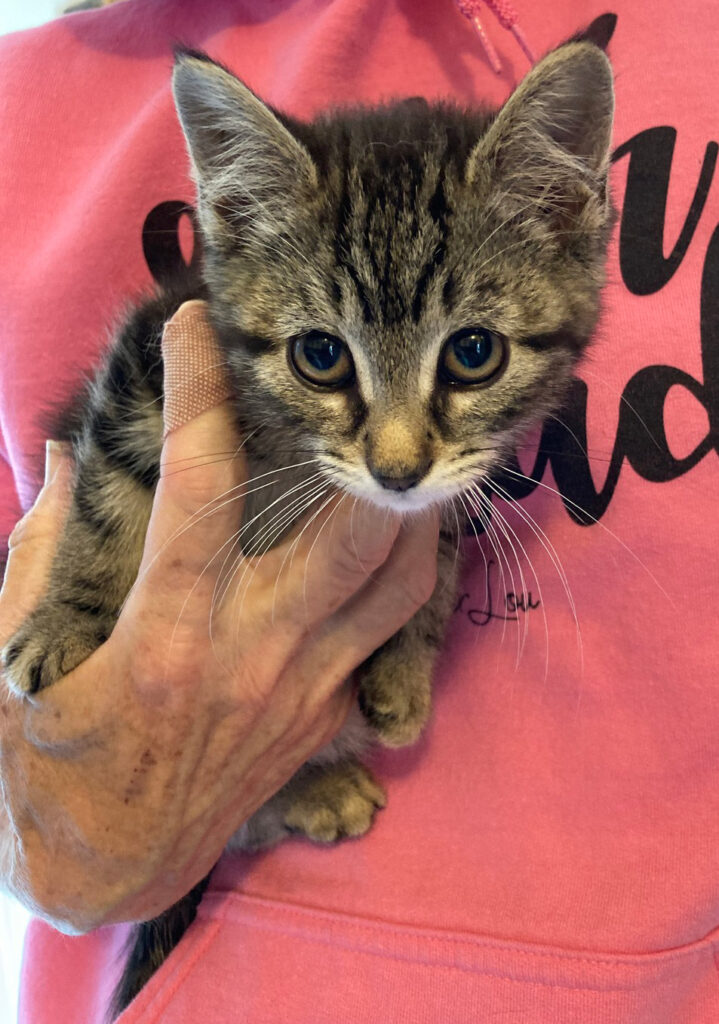 If you want and cute, cuddly, and handsome kitten, Timo 2.0 is ready to become your faithful companion and fill your home with love and laughter.
If you're interested in adopting Tima 2.0, please fill out an adoption application below and put his name on top! 🐾❤️
---
Interested in giving a cat a loving Forever Family? Please fill out an Adoption Application. To place a cat on hold, a $50 deposit fee is required. Cats can be placed on hold after your Adoption Application has been approved.
Learn more about The Feline Connection's adoption policies and procedures on our Adopt page.
Learn more about The Feline Connection's adoption policies and procedures on our Adopt page.