Rutland, VT
Wonderful, soft, affectionate, playful and cuter-than-anything Tommy Tuna has swum his way into our hearts!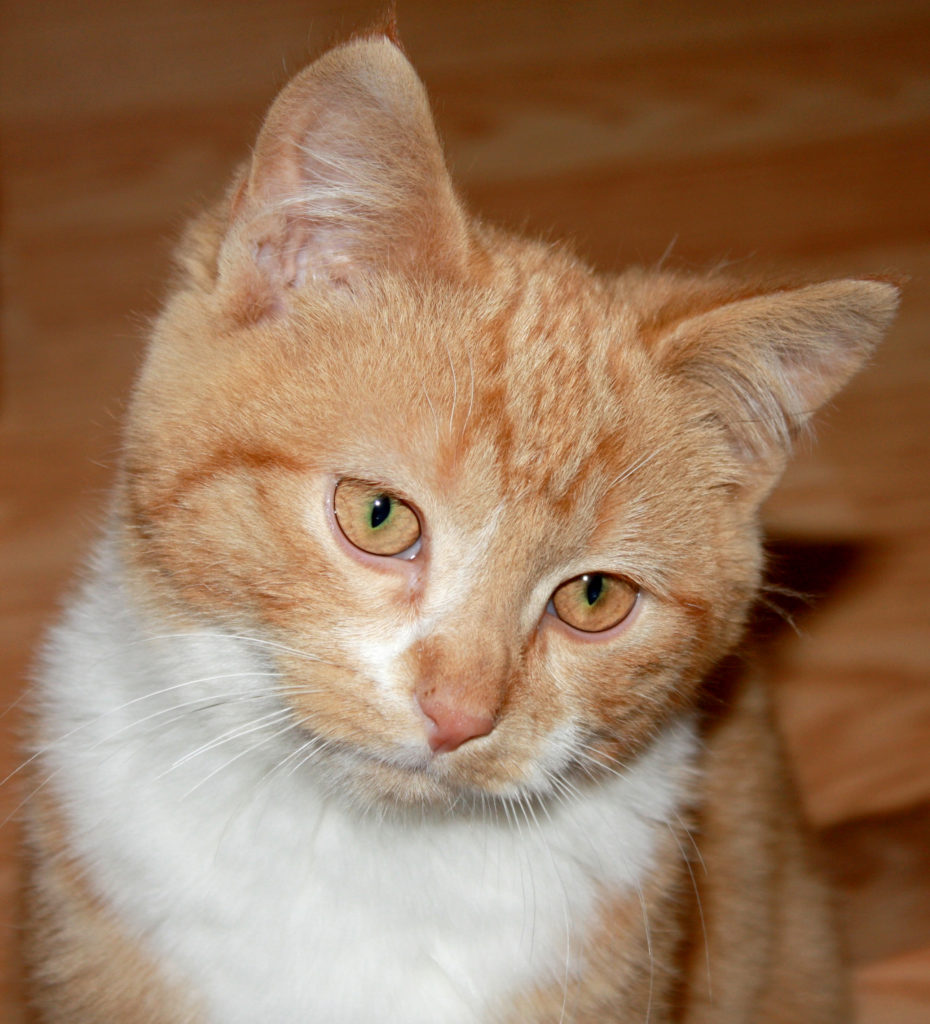 When Tommy Tuna is picked up and held, he starts his engine and purrs up a storm, even though he has just been inside a few weeks. He is affectionate but takes a moment to warm up.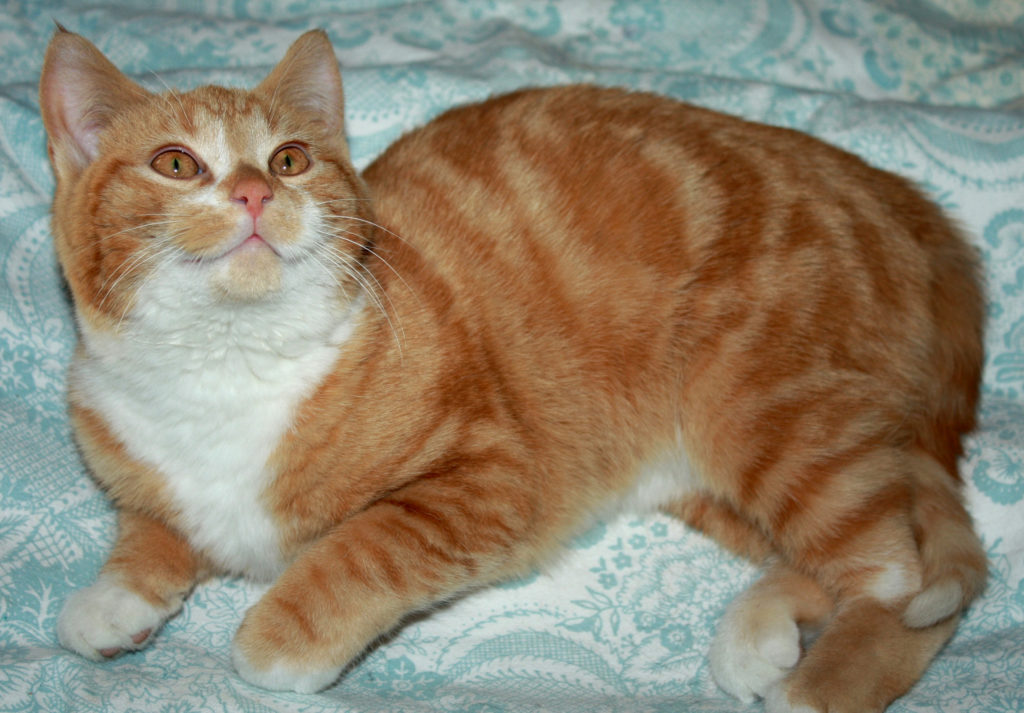 Of course, his beautiful fur coat speaks for itself. He has a thick, soft fur coat and gorgeous marble-like markings. And, the white tip on his tail completes the ensemble!!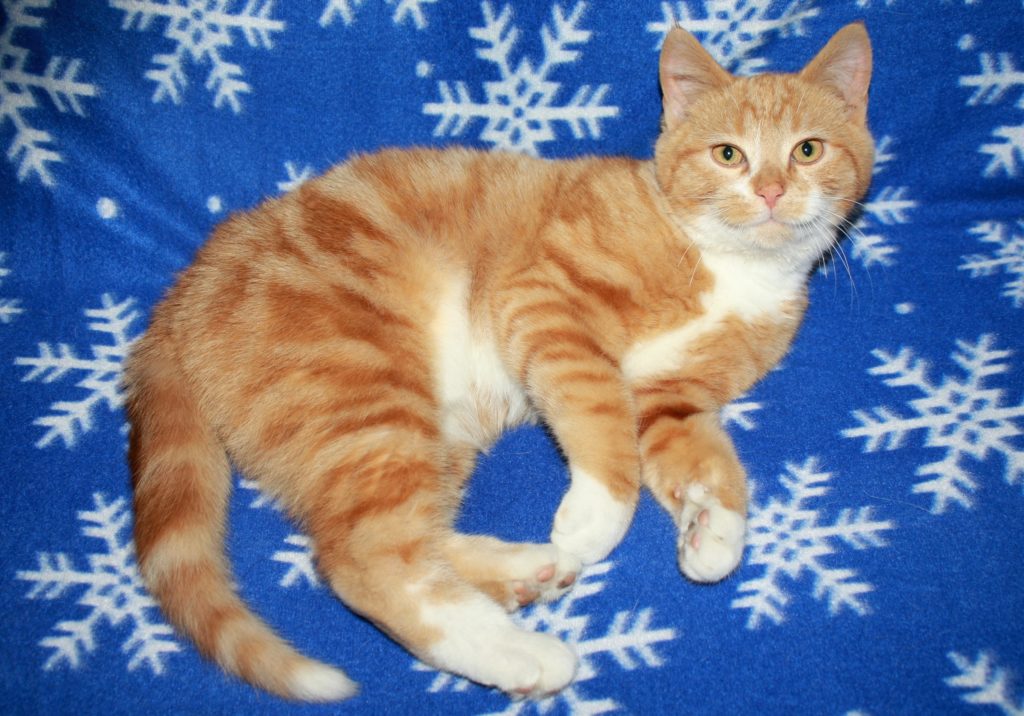 He has adjusted well to living inside. He enjoys the heat of the pellet stove! He LOVES Delectable Squeeze Up treats! He is mellow in the daytime, and playful in the evenings!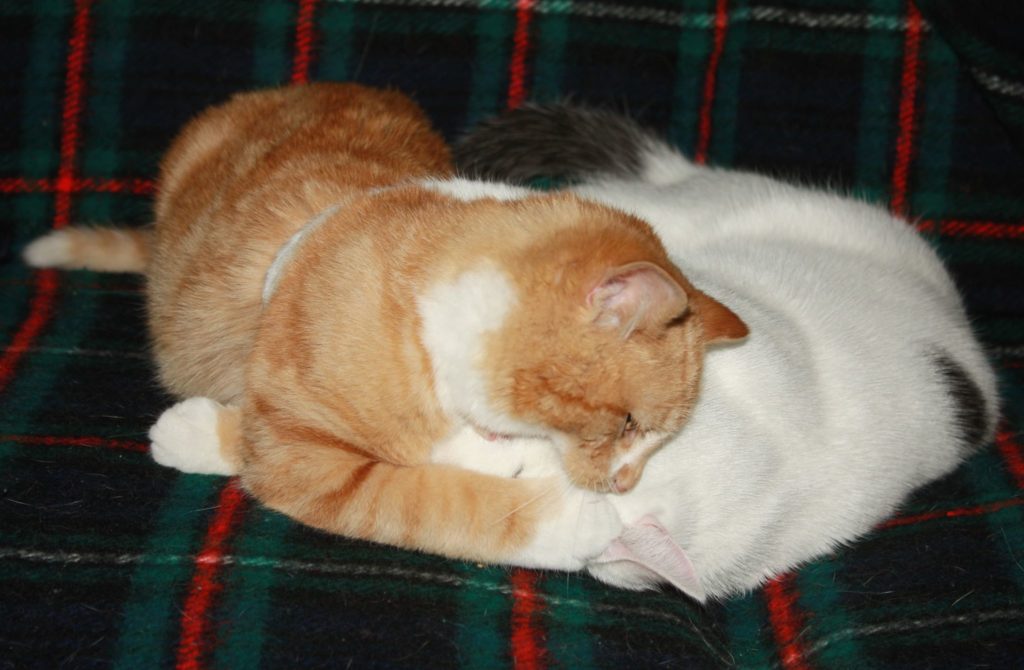 He is good with other cats and loves to play. He would really enjoy a sibling or two to keep him company!
Tommy Tuna and his foster brother Marble (resident cat): March 11, 2020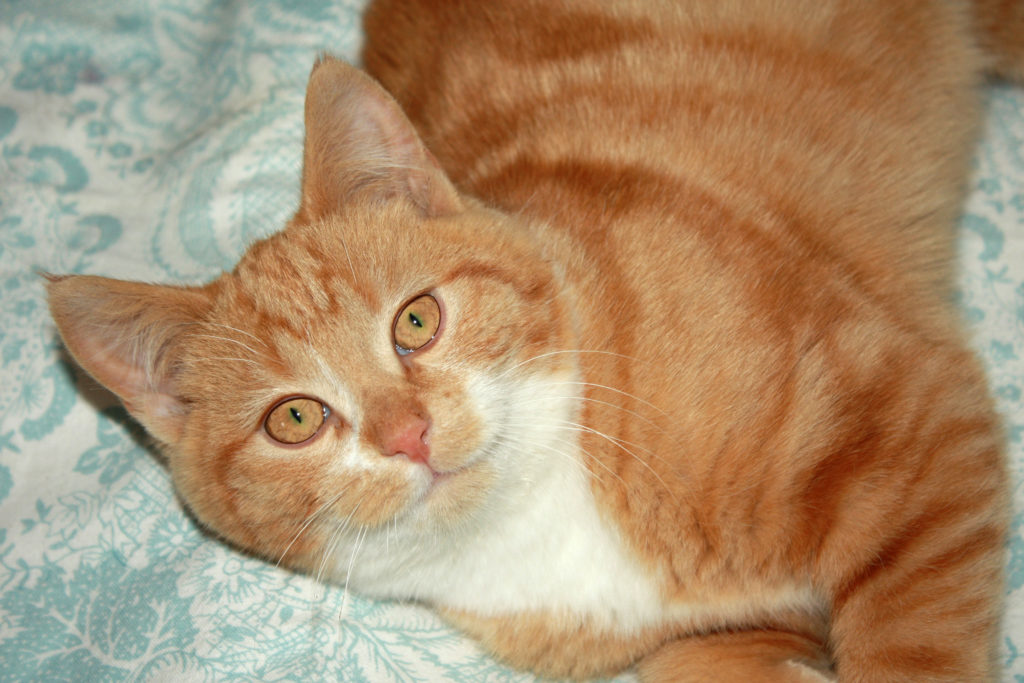 At the risk of stating the obvious, this boy will do anything for tuna!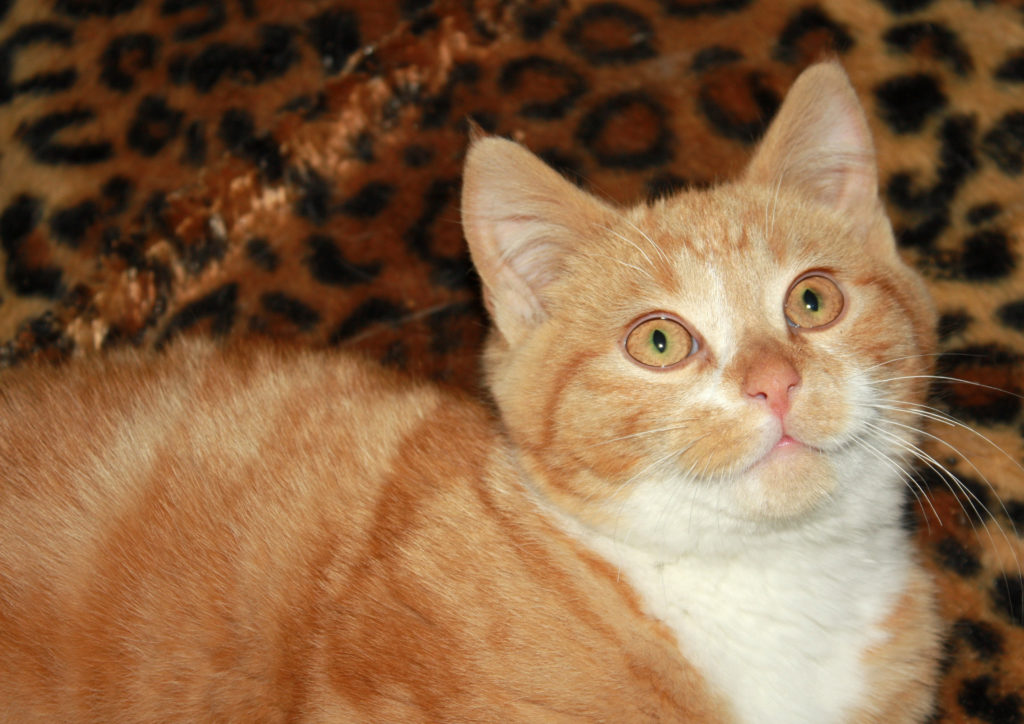 His mom is a wily dark calico named Alice, who has illuded many a trap. Her advocate has been working with her patiently for about 8 months, and Alice has brought her two litters of kittens, all of which the advocate has been able to swoop up and rescue!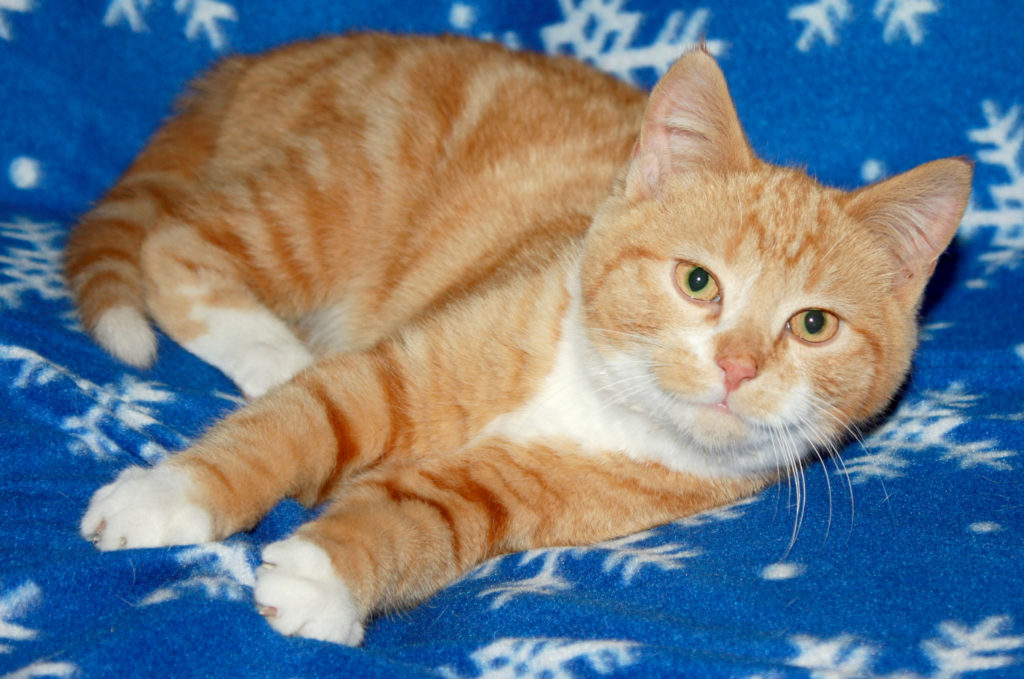 We are pretty sure his dad is a big ginger tomcat named Big Tom. Due to his love of tuna, Tommy Tuna's name was born!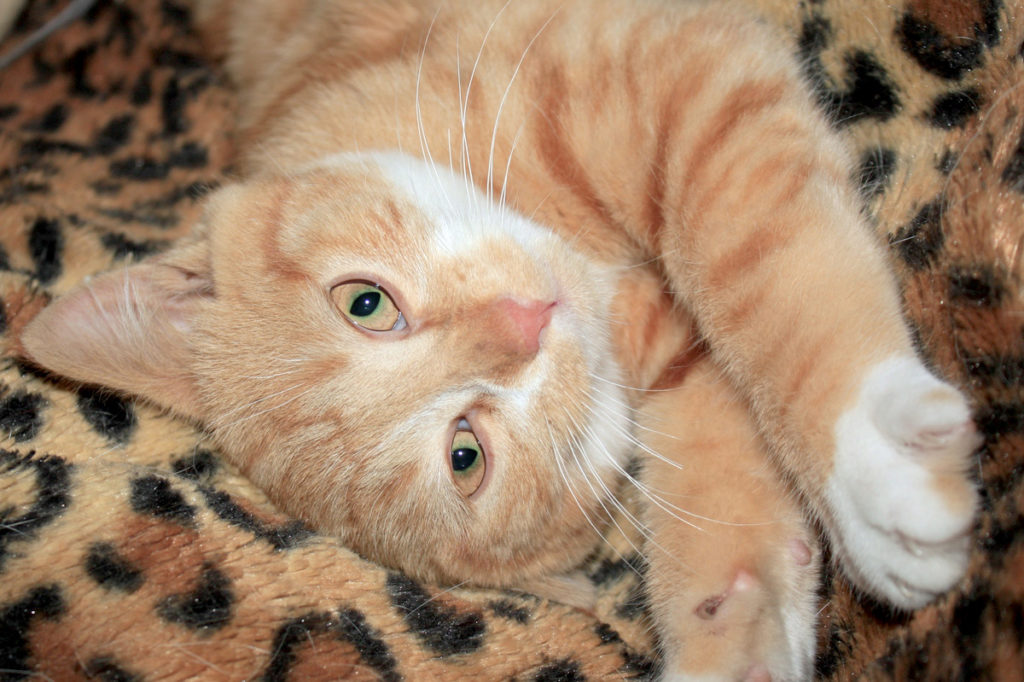 Tommy Tuna tested negative (good) for FeLV, FIV and heartworm. He has been neutered and will receive a microchip before adoption. He has received as of this writing his initial FVRCP vaccine, as age-appropriate. We believe he was born in mid-October 2019.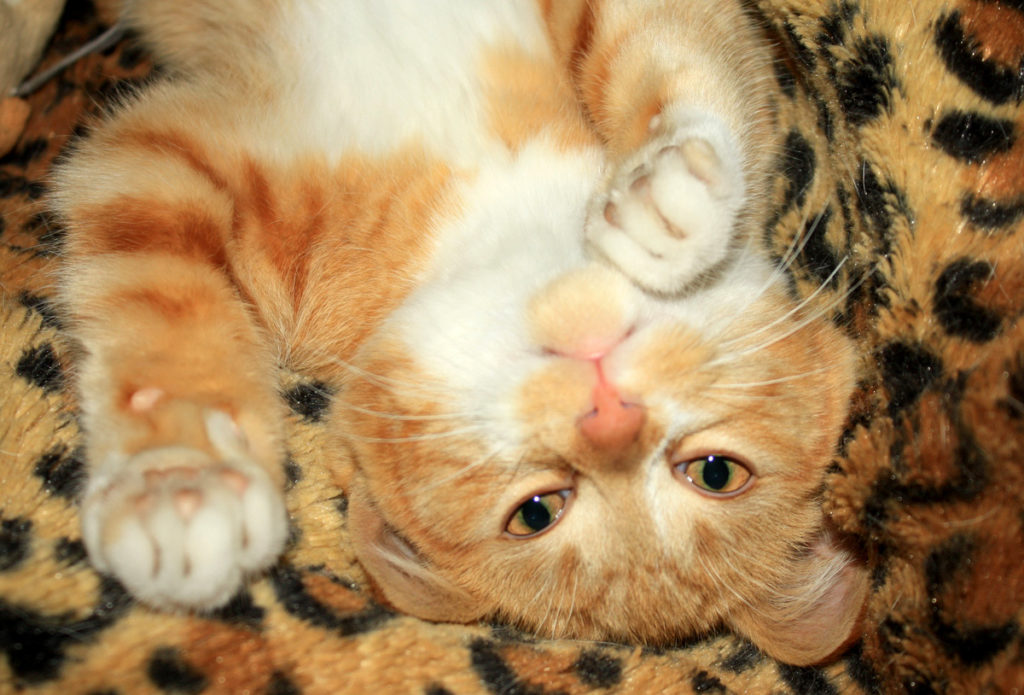 Want this handsome kitten to be part of your Forever Family? Fill out an application below!
---
Interested in giving a cat a loving Forever Family? Please fill out an Adoption Application. To place a cat on hold, a $50 deposit fee is required. Cats can be placed on hold after your Adoption Application has been approved.
Learn more about The Feline Connection's adoption policies and procedures on our Adopt page.
Learn more about The Feline Connection's adoption policies and procedures on our Adopt page.