ADOPTED 4-23-2019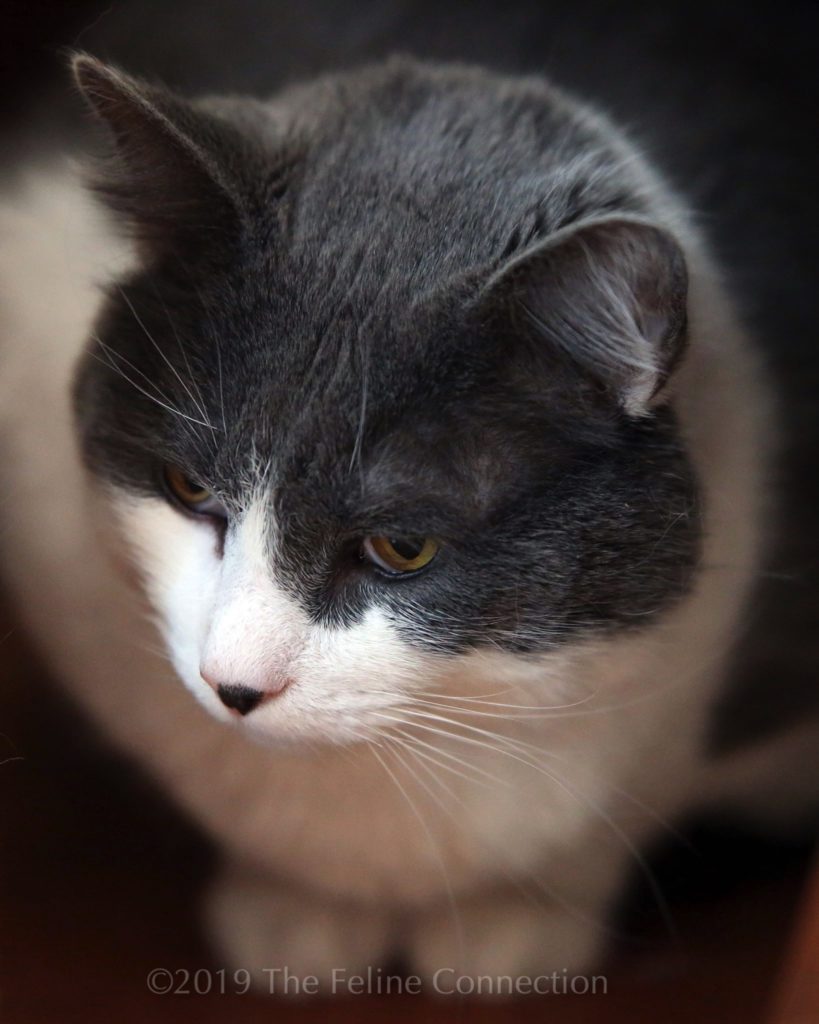 Wolf is an adult male. We estimate he was born in the spring of 2015. He was very shy at first but now that he is away from the Benson Cat Group crowd at is first foster mom's house, he melts to the touch and is friendly. He loves to be scratched and will follow to rub on your legs. He is close with Lucky, the two of them snuggling together in one small box and eating out of the same food bowls. He needs a diet. He would make a great addition to any household that wants a calm feline presence. He would do best without young children as he gets nervous with too much commotion. He is good with other cats and with dogs.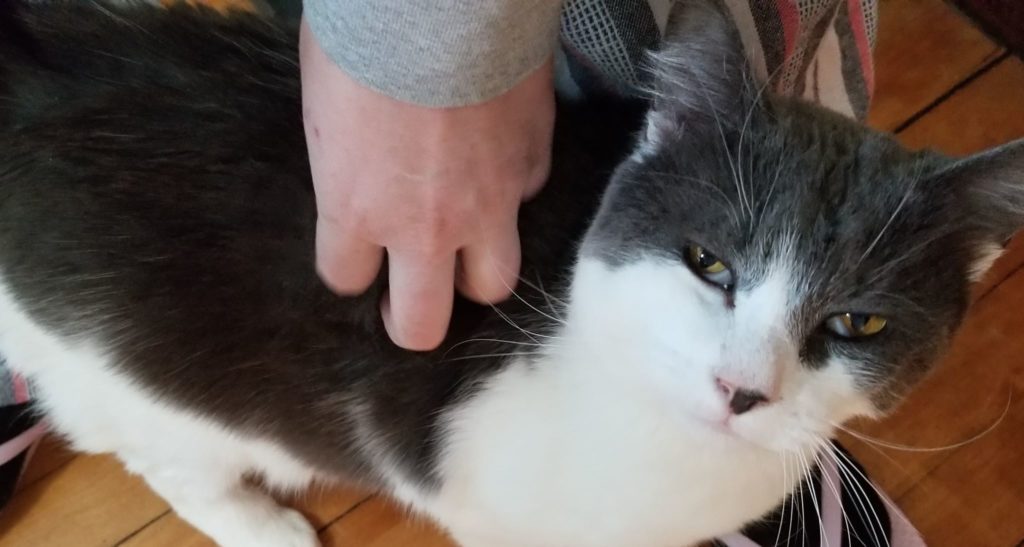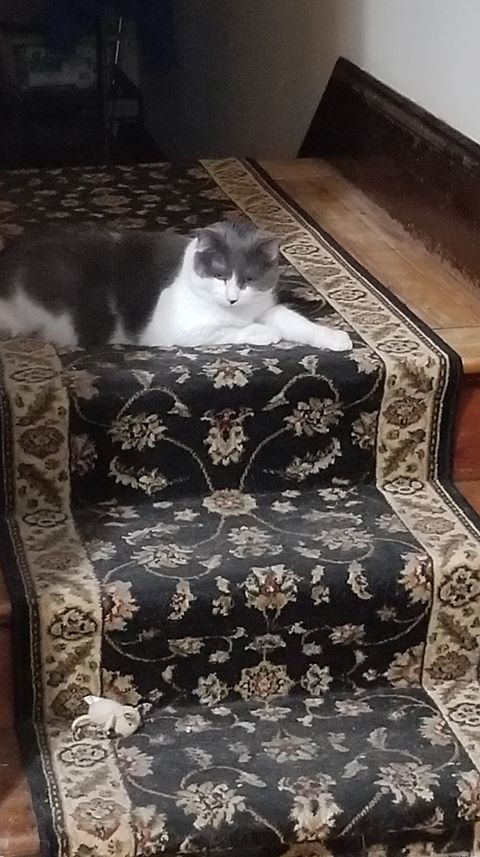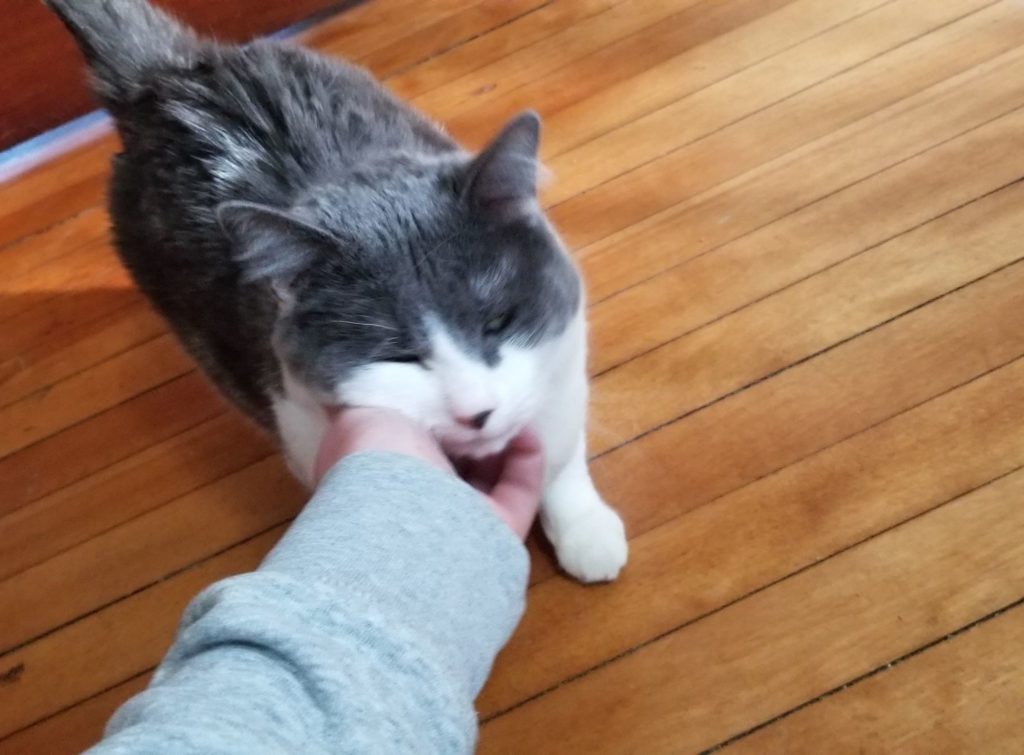 He needs an indoor-only home.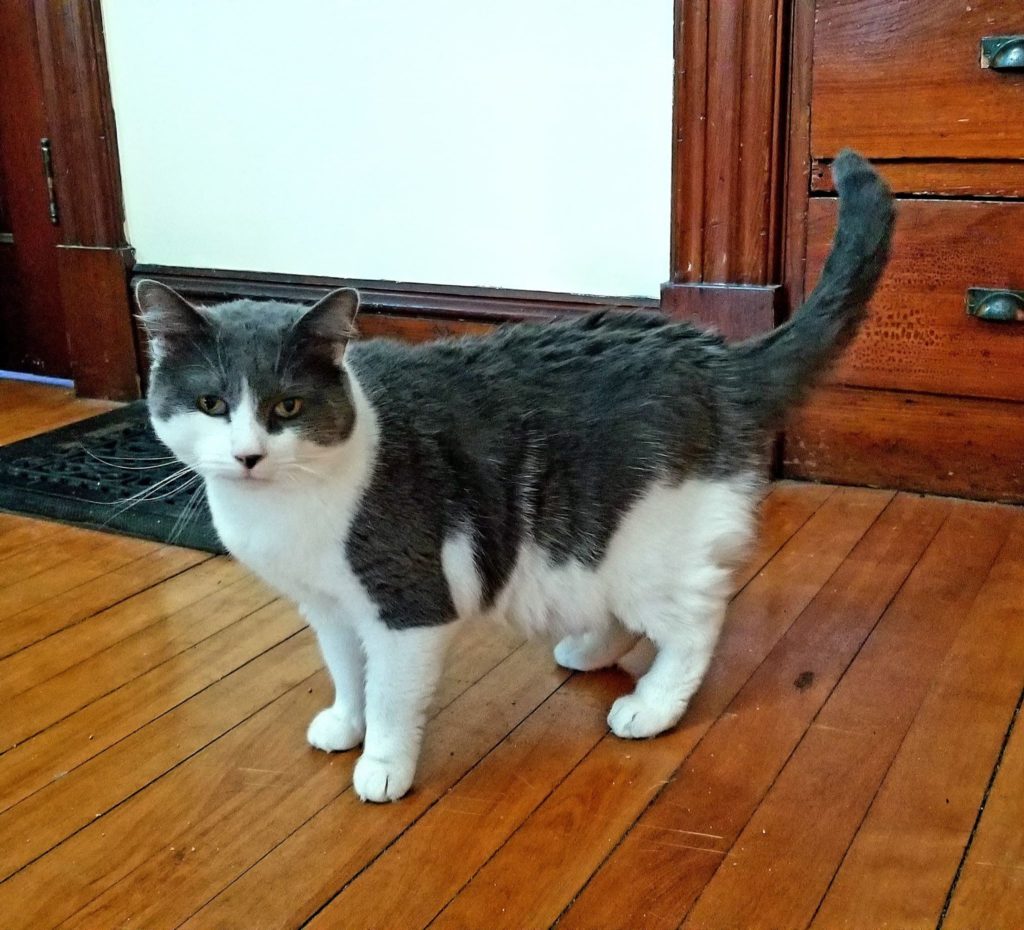 Wolf's exact age is unknown and he is in good health. He is a very cute cat. He is gray and white. He has been neutered, dewormed, and will have FVRCP and Rabies vaccine at adoption. He had negative Leukemia and Feline Aids tests.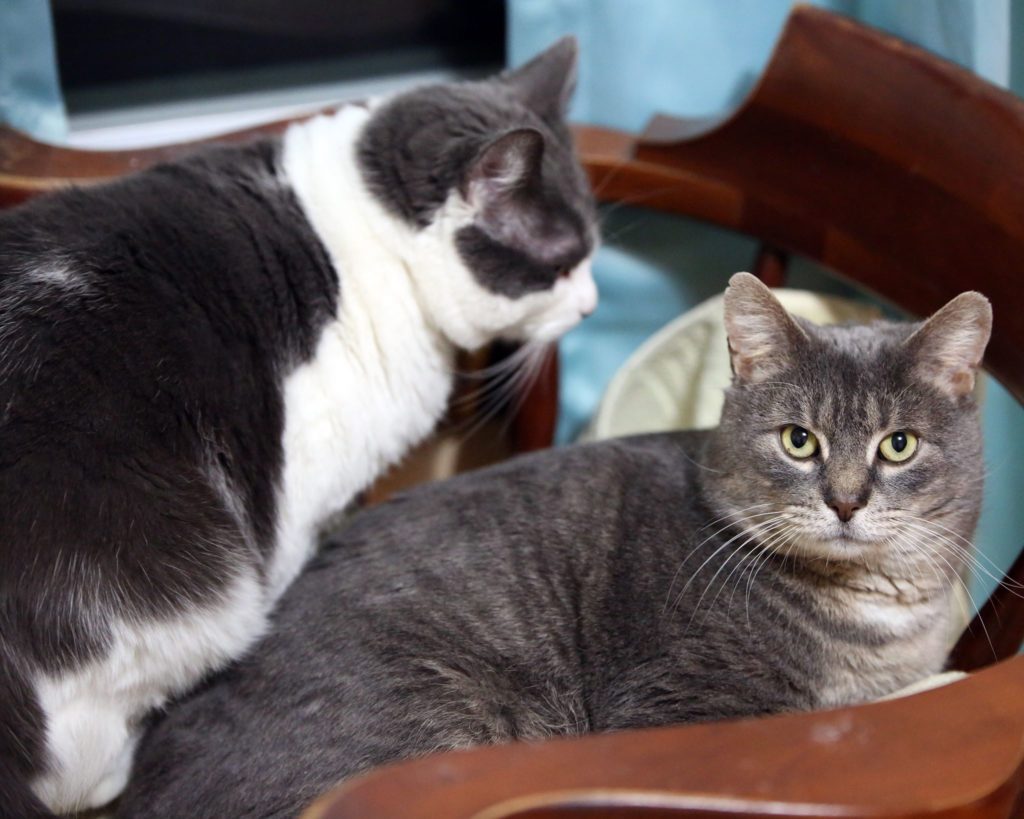 Wolf and 9 other cats were abandoned by his previous owners at a friend's house after their house was condemned for a gaping hole in the roof. While moving out, he and the rest of the Benson Cat Group were left in a small car for 10 hours in summer heat. He was lucky to survive! You can read more about his circumstances in an earlier blog on the Benson Cat Group.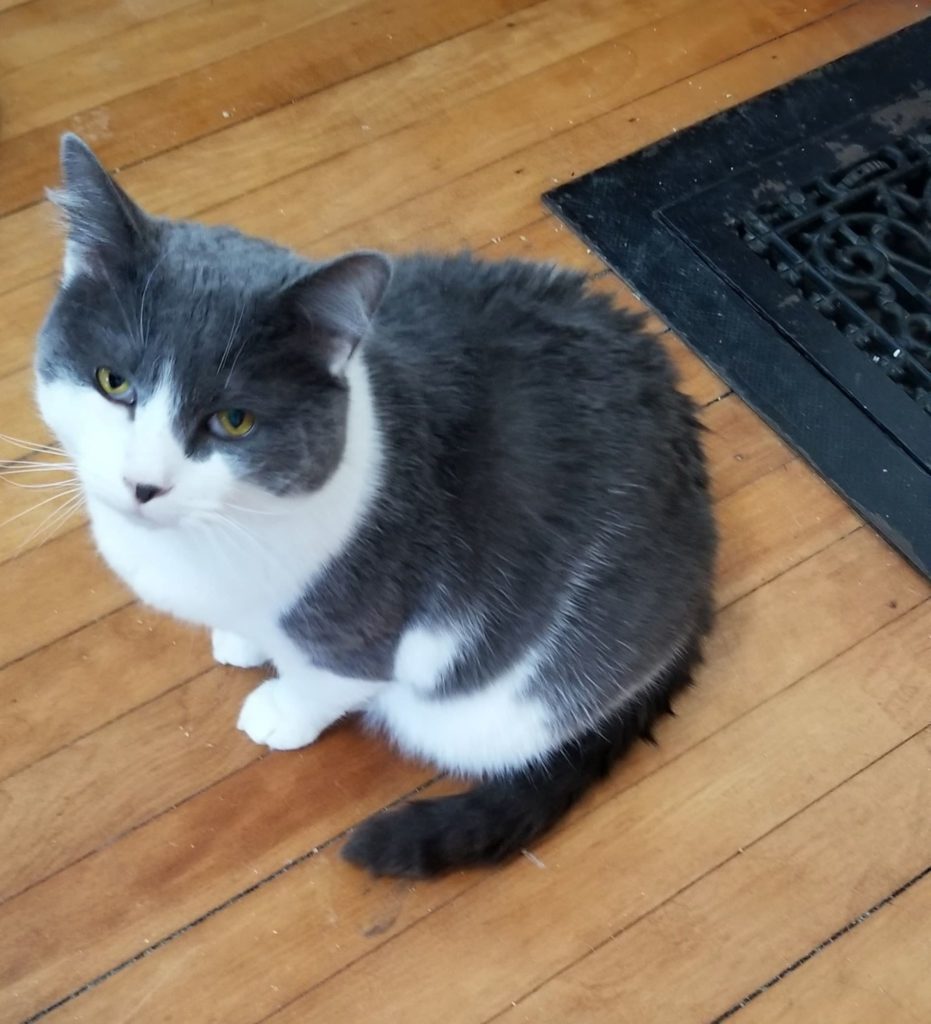 Adoption fee for Wolf is $65. We strongly recommend microchipping all cats ($130 total).