Rutland, VT
Ranger is an endearingly rambunctious rascal with a roaring purr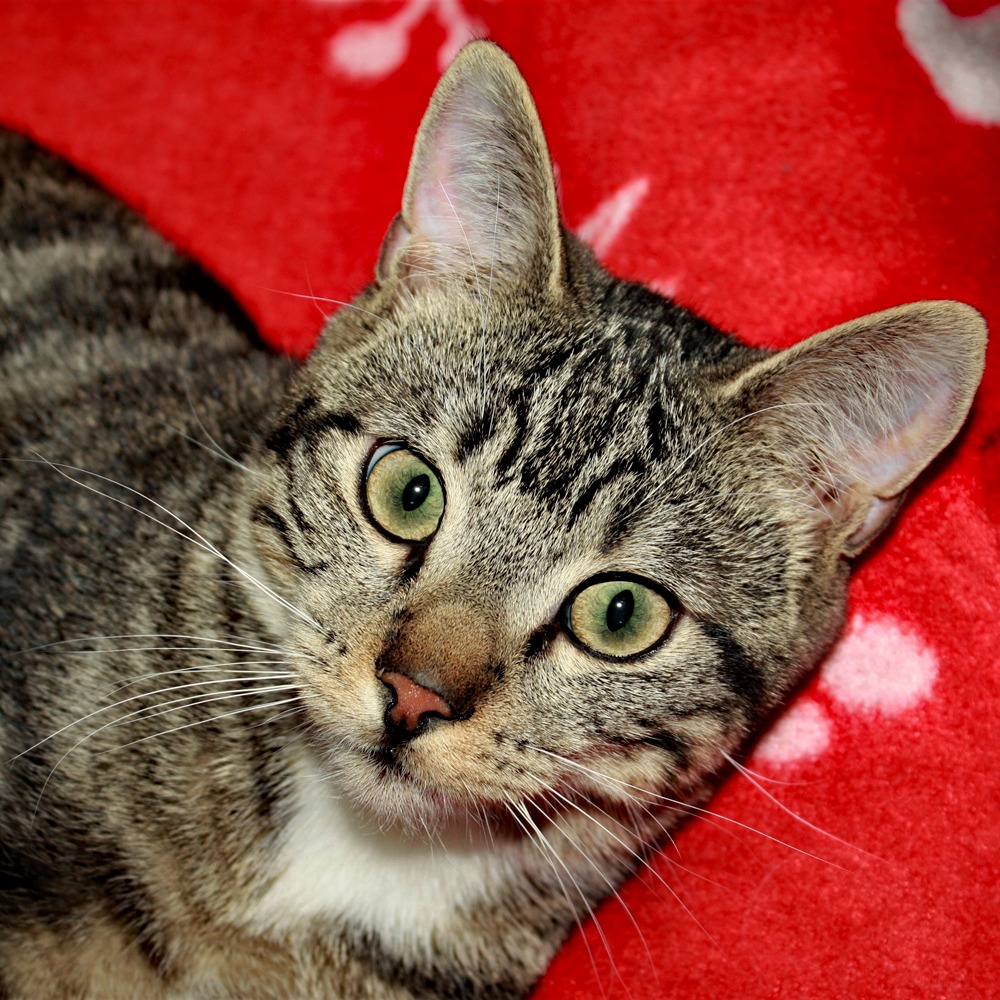 A handsome and charismatic 7-month-old kitten, Ranger is ready PLAY! Ranger is all personality and heart. He is a tireless tiger (or so he thinks anyway) with a massive sweet streak and a very loud rumbling purr.
Ordinarily, Ranger would have been adopted already, but when he was tested for Feline Leukemia (FeLV ) and Feline Immunodeficiency Virus (FIV), the test came back positive for FIV. We waited a few weeks and retested him, but unfortunately, the second test was also positive. FIV+ means Ranger is immunocompromised so it will be important to keep him indoors and away from other cats with illness because his immune system has a harder time fighting off infections.
While FIV is not highly contagious and some FIV cats can live with non-FIV cats, there is always a risk of a bite wound that could spread the disease to another cat. It's best that Ranger be your one and only kitty or go to a home with another FIV+ cat.
As he is a pretty rambunctious kitten, we think Ranger should got to a home without younger children as he may play too roughly for them.
Ranger has been neutered, has a microchip, and age-appropriate vaccines. We estimate Ranger's date of birth to be late September 2020. Ranger is considered special needs due to his FIV+ status, so there is no adoption fee.
If you're interested in a kitten who can give that famous 'battery bunny' a run for his money, please fill out an adoption application below.
---
Interested in giving a cat a loving Forever Family? Please fill out an Adoption Application. To place a cat on hold, a $50 deposit fee is required. Cats can be placed on hold after your Adoption Application has been approved.
Learn more about The Feline Connection's adoption policies and procedures on our Adopt page.