The Feline Connection rescued a stray pregnant and very friendly girl from the area we call the Camera kittens. Last night Fuji gave birth to five beautiful kittens. Their foster Family took tons of photos and videos, and we thought you all would want to see them too. We got a play-by-play, so we are sharing them in the order they happened.
Getting started – the evening of May 8, 2023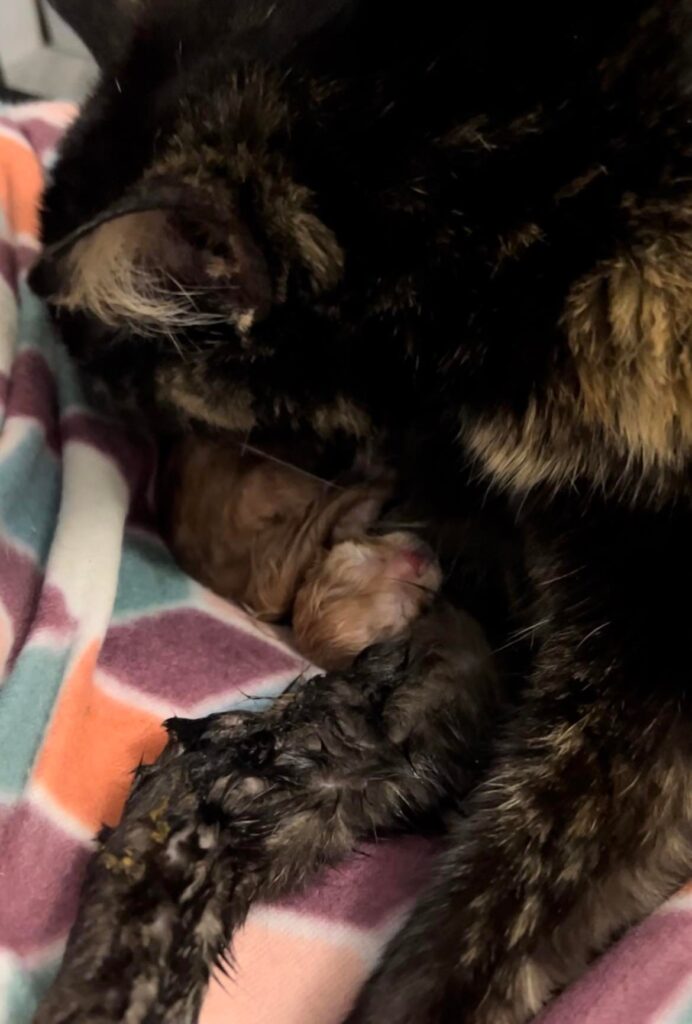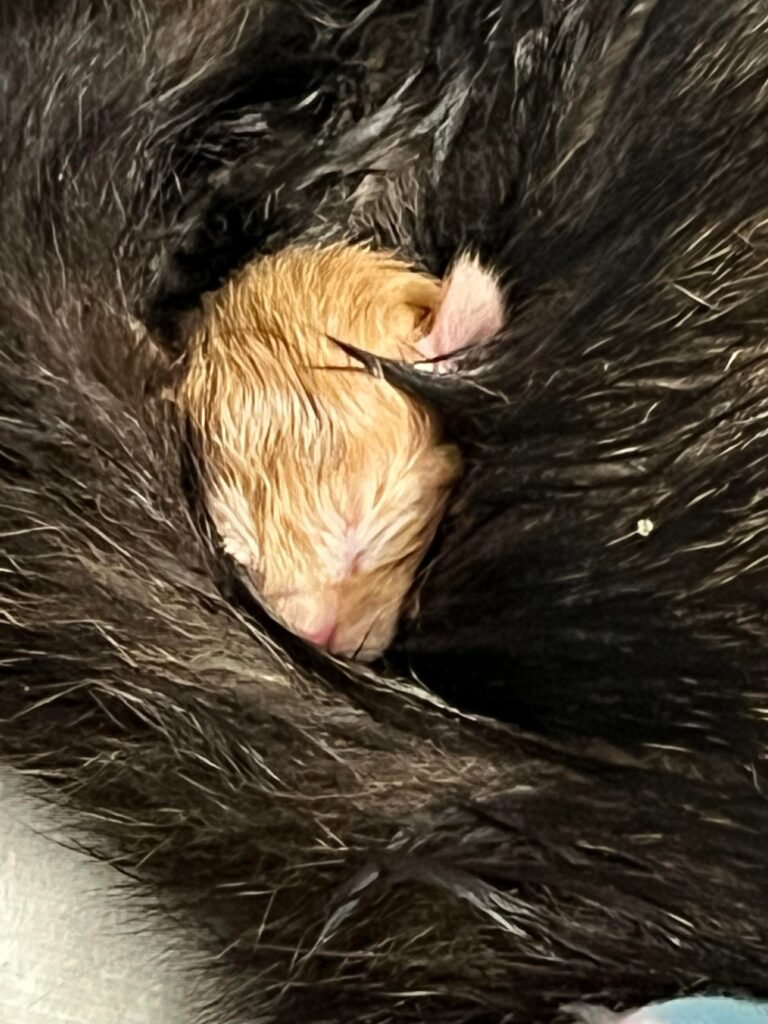 morning, May 9, 2023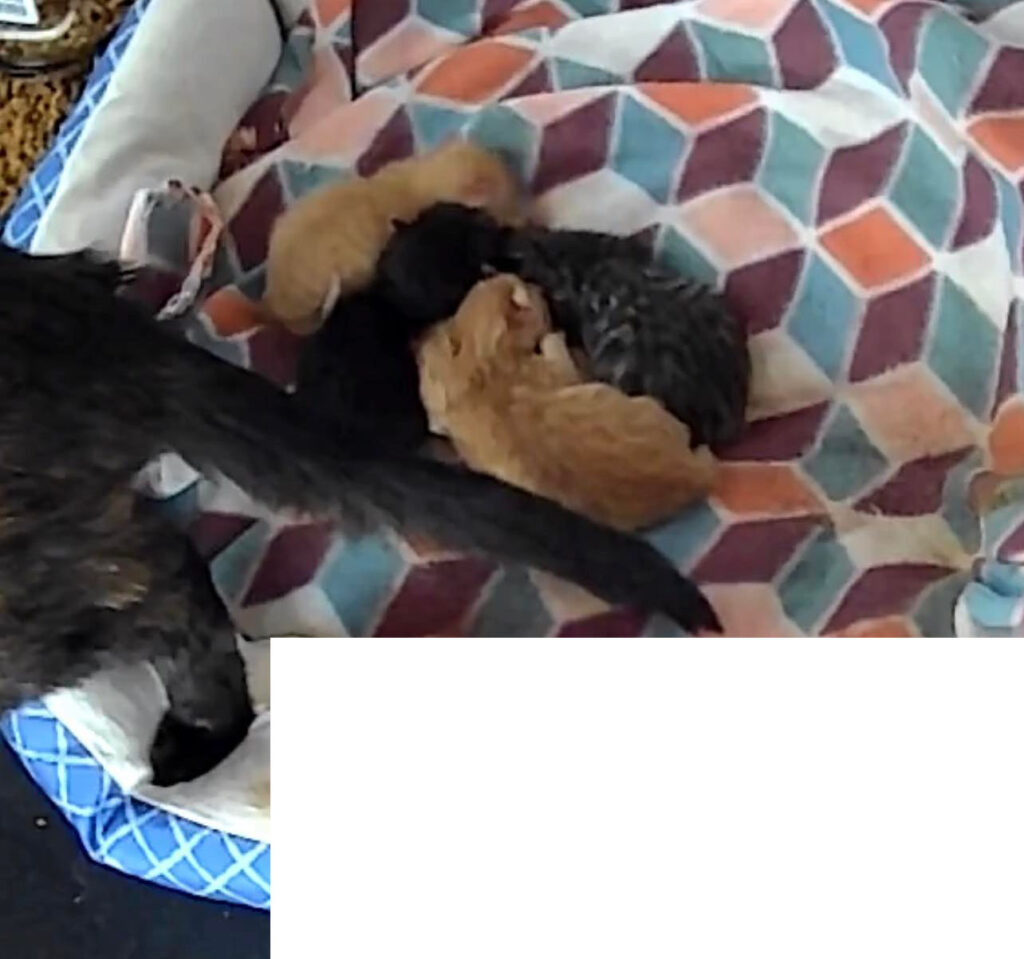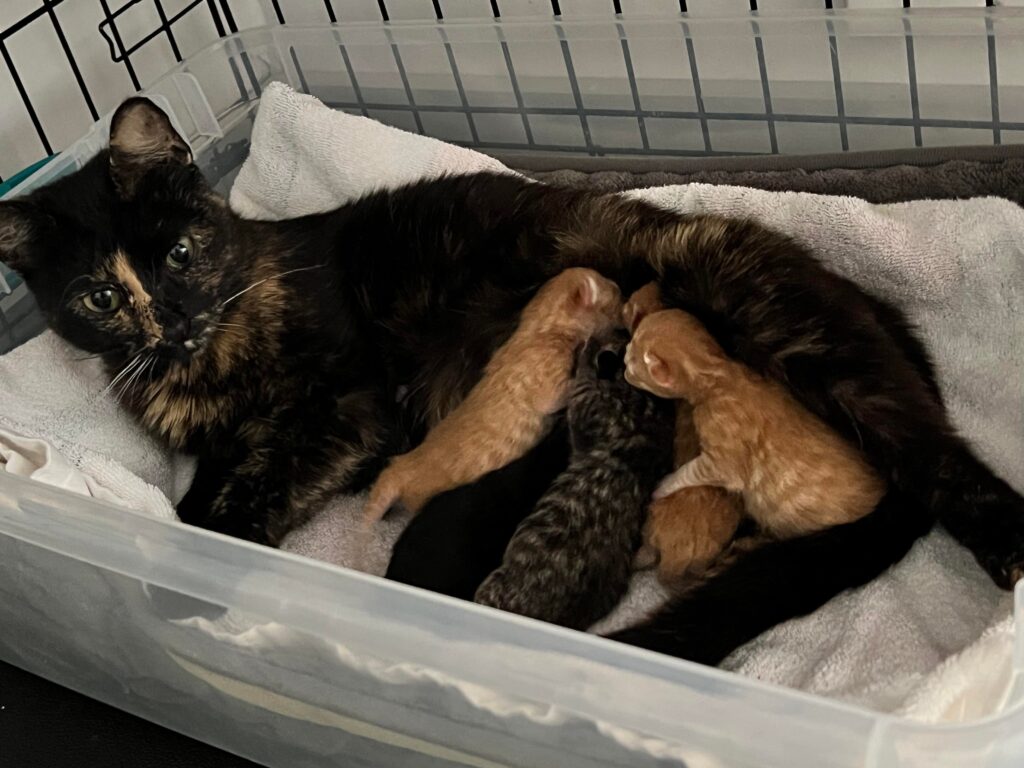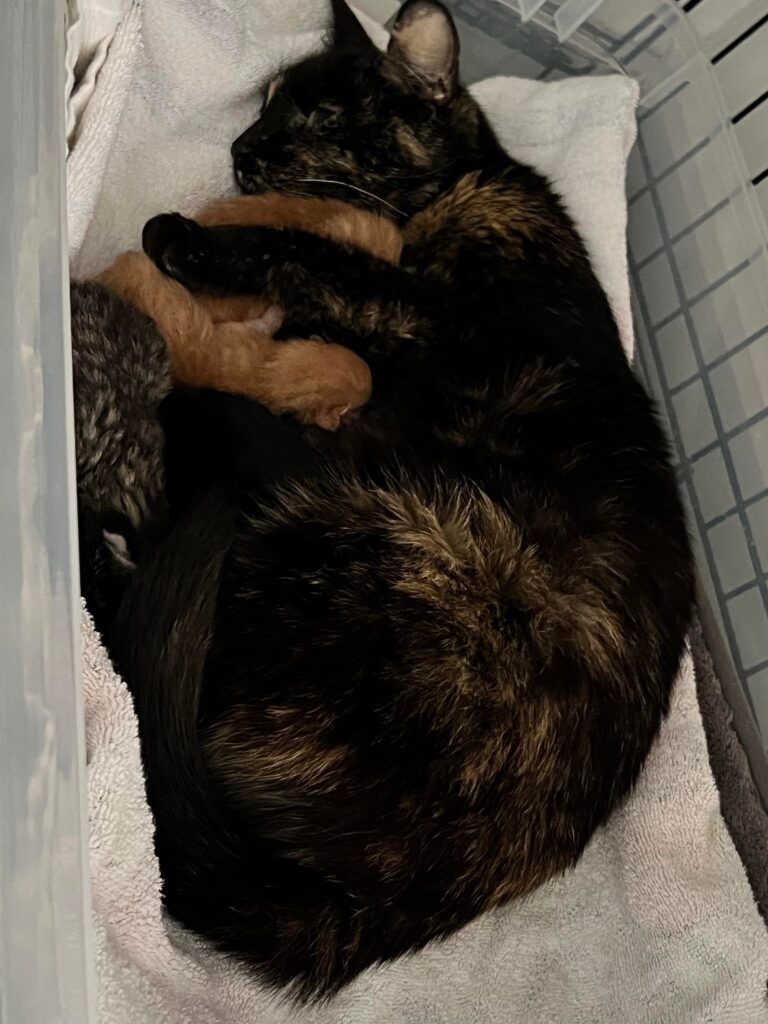 EVENING, MAY 9, 2023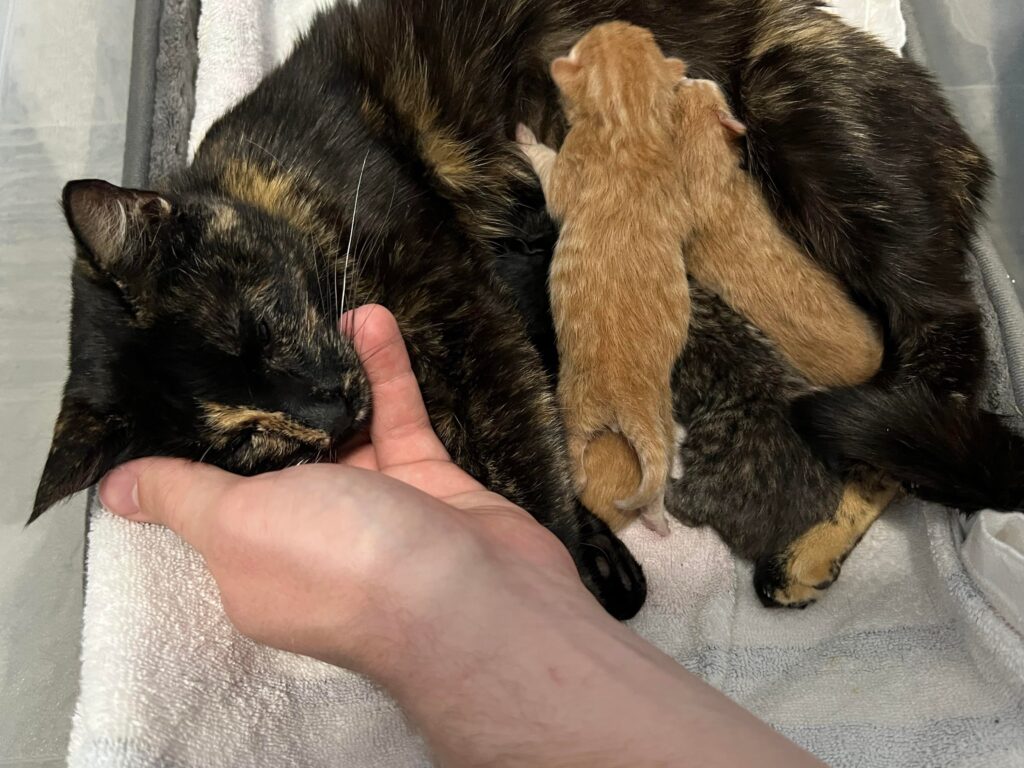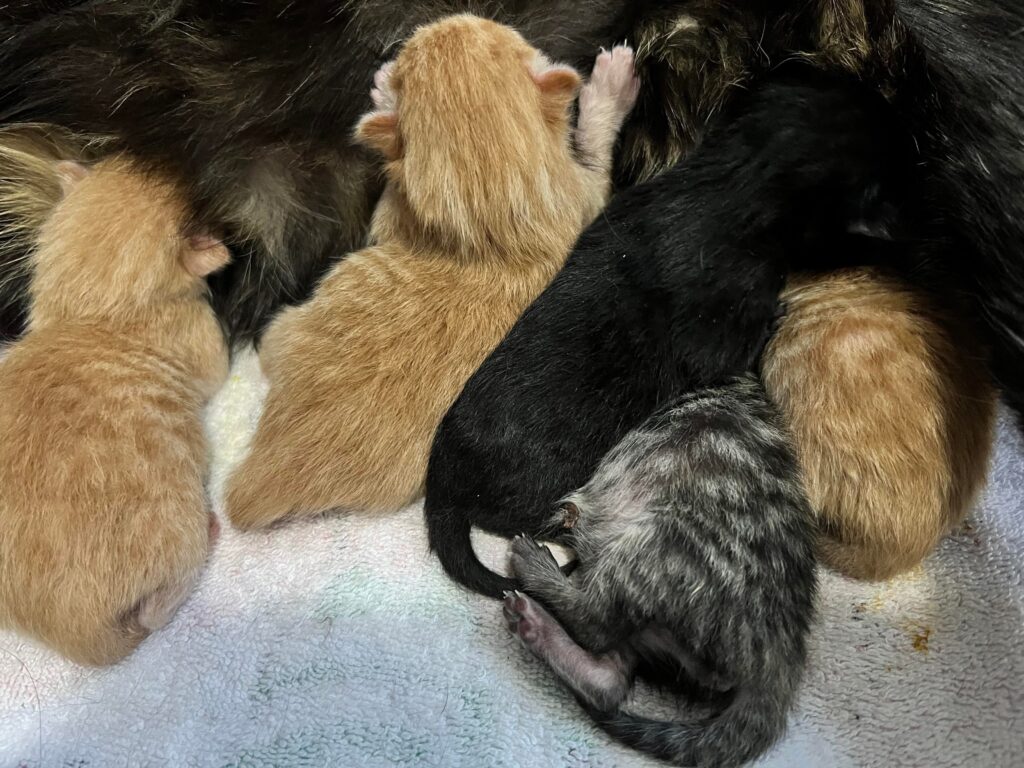 So far, everyone seems happy and healthy.
---
If you are interested in helping out, we have an Amazon Kitten Wishlist on our Donate page.
If you are interested in adopting a kitten or cat, visit our About Adopting and Adopt page, then fill out an Adoption Application
---