Blog 1
A Message from Maria Caron, Founder and Executive Director of The Feline Connection
(Note: Gofundme will automatically add an OPTIONAL 15% tip–you can edit this)
Hello, Maria here, and I wanted to share the whirlwind journey this year has been at The Feline Connection. This past year has been one for the books – a flurry of activity, non-stop demand, bad weather, and an abundance of furry feline friends needing help. We currently have over 178 cats in foster care–about 118 of them are kittens. Finding the time to fundraise has been a challenge. Every moment has been worth it and we would do it just the same. Over the next weeks, we will make some of this activity more visible through our social media channels.
Why is fundraising so essential for us? Our adoption fees, while crucial, only cover 50% of the expenses of caring for (and healing) our rescue cats. A significant portion of the cats we rescue are homeless, sick, or injured when they arrive. We focus precisely on those cats that might not thrive in shelter environments – they need extra TLC, extensive medical care, or time to heal. We're proud to offer them a haven where they can mend and flourish at their own pace, unburdened by the constraints traditional shelters work within.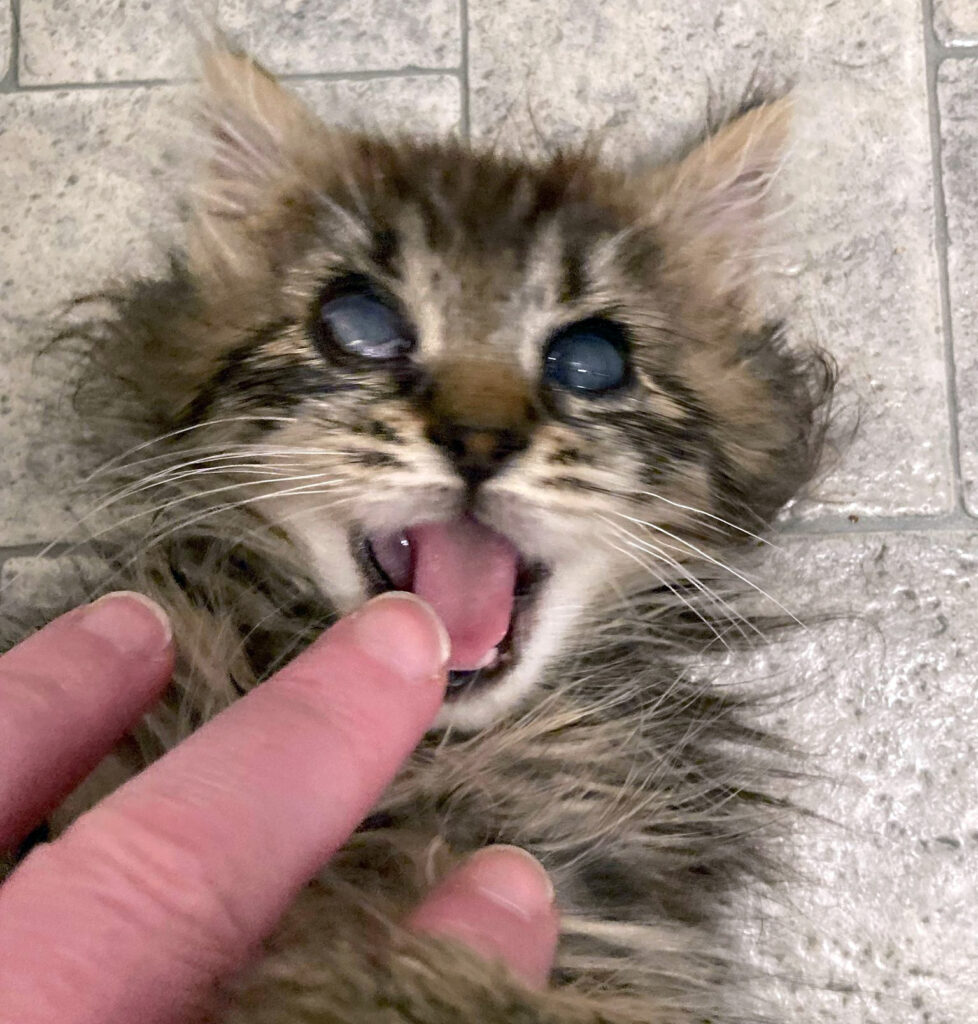 I founded The Feline Connection in 2018, and since then, we've experienced remarkable growth in our family of cats, dedicated volunteers, and budget. It's awe-inspiring to witness the unwavering support of our community, and together, we've been able to make a difference that touches countless lives.
Since our inception, we've been privileged to assist over 2000 cats in Rutland, VT, and Washington, NY Counties. Our journey has been marked by stories of resilience, recovery, and love – the very essence of what we stand for.
The fundraiser is a chance for you to join hands with us and continue this beautiful journey of compassion. The funds we raise will go towards critical aspects of our work:
Medical Expenses: Ensuring that every cat receives the high-quality veterinary care they need, from check-ups to medications and beyond. Medical expenses make up 85% of The Feline Connection's expenses.
Food: Providing nourishment for our cats, and let me tell you, KMR (kitten milk replacer) isn't just a luxury – it's a necessity!
Operational Expenses: Staying connected is vital for us to share our message, connect with supporters, and keep the wheels of our mission turning. This is always a very small part of our expenses, but it is critical.
This fundraiser aims to reach a milestone of $10,000. With your generosity and support, we can continue to provide top-notch medical care, nourishing food, and a safe haven for The Feline Connection's rescue cats. This financial target will allow us to ensure that every cat under our care gets the love and care they deserve. Your contribution, whether big or small, brings us closer to achieving this goal.
🐾💙 Join us in reaching our $10,000 goal – be a part of our journey! 💙🐾
Be on the lookout for new blogs in the following weeks. Together, we're changing lives, one precious feline at a time.
With heartfelt gratitude,
Maria Caron – Founder and Executive Director of The Feline Connection and Ladybug
---