Available for Adoption in late November or early December
Rutland, VT
The beautiful, kittenish, delicate young lady Ash is taking applications to be her Forever Family.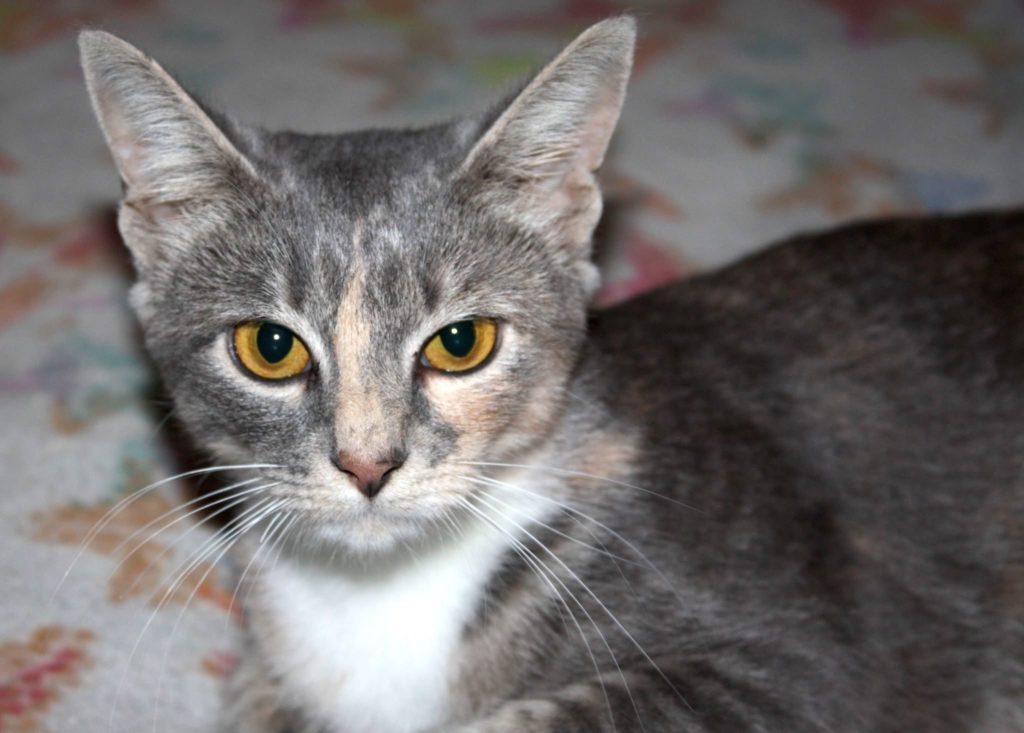 Ash is a delicate, gorgeous, dilute calico. She sweetheart of a mom, doting on her kitten Alder and taking immaculate care of both herself and him.
Ash is very affectionate, friendly and loving. She likes pats, and gives nose kisses. She is very playful, absolutely adoring yarn (she's a cheap date!) over all other toys. [*note: never leave string toys with cats alone. They can be deadly if ingested.] We think she was born in the summer of 2018, so she is really still a kitten herself, even though she has had at least one previous litter of kittens.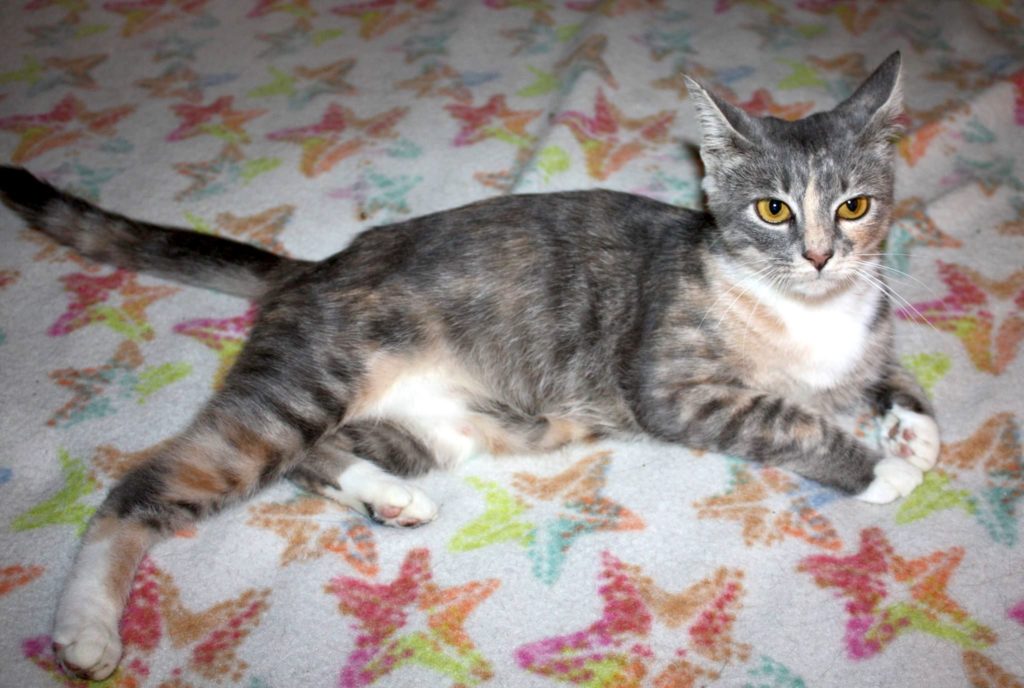 Ash is really good with older kids, and we think good with school age kids as well. She brought her kitten to a teenage girl! She is not a picky eater but does prefer wet food, which is what veterinarians recommend, so that works nicely.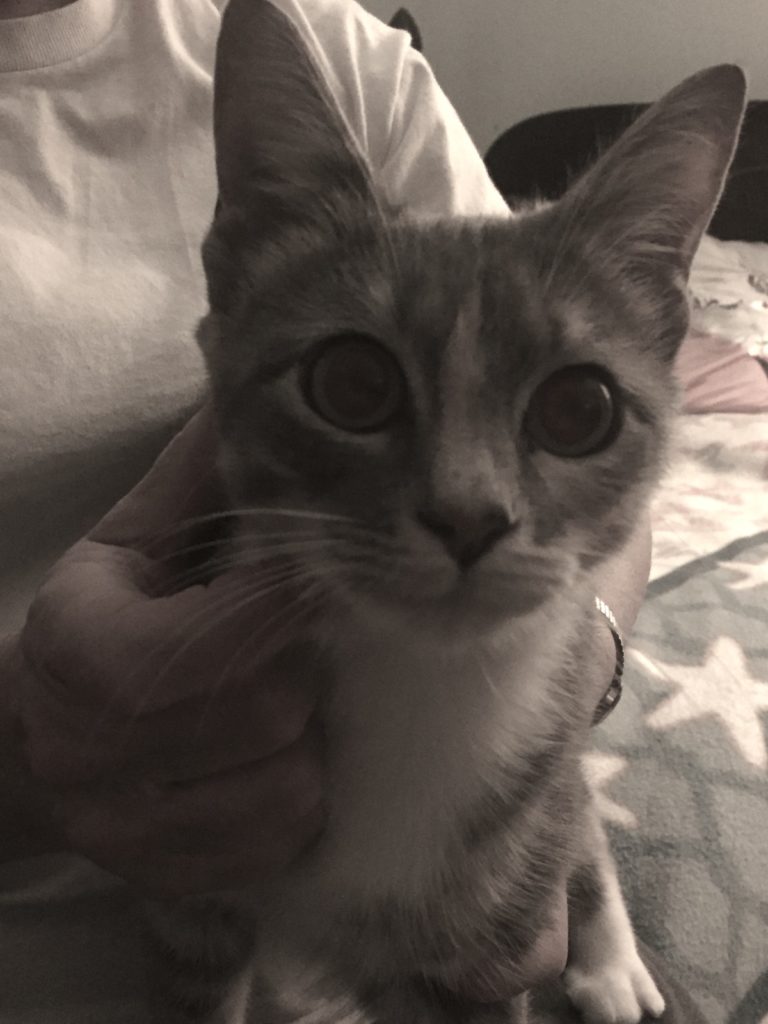 Ash, like so many wonderful kitties in this area, was abandoned when her "family" moved and left her–while pregnant–and her brother Birch (adopted) behind. The neighbor became their new advocate and started feeding them. Ash and her teenage daughter became very close, so that after having her kitten, Alder, Ash brought the kitten to the daughter's room from outside.
Bonus pictures of Ash's kitten Alder.
Alder will also be available for adoption in late November or early December.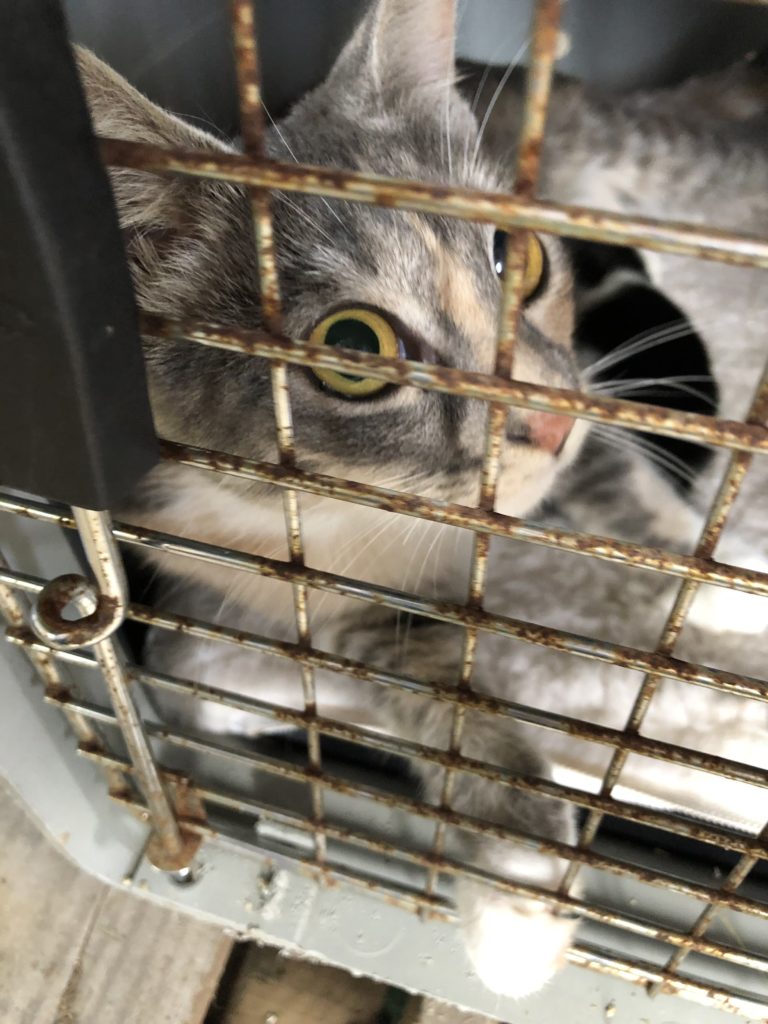 Ash is in good health and will be spayed after Alder is weaned in late November. Thankfully, she tested negative (good) for FeLV, FIV, and Heartworm. She has received a 1-year Rabies vaccine and FVRCP#2 (Distemper). She has been treated for fleas and ear mites.
Ash requests all qualified applicants to be her Forever Family promise to provide healthy food, soft warm beds, extra loving, and, of course, never, ever leave her behind. Submit your application below.
Interested in giving a cat a loving Forever Family? Please fill out an Adoption Application. To place a cat on hold, a $50 deposit fee is required. Cats can be placed on hold after your Adoption Application has been approved.
Learn more about The Feline Connection's adoption policies and procedures on our Adopt page.