Available for Adoption
Rutland, VT
Sweet mama Georgie and her kittens are ready for their happily ever after.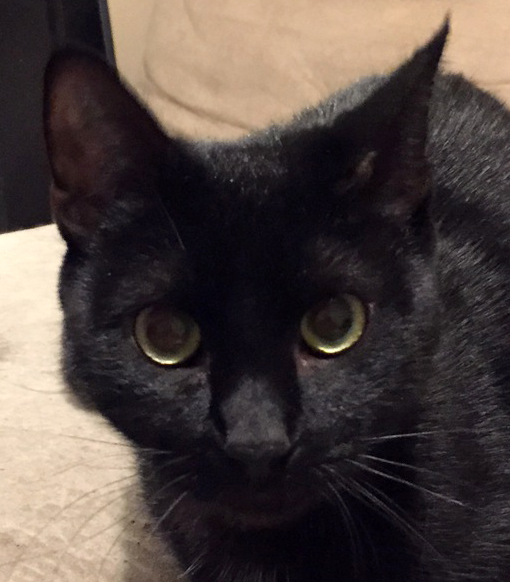 Georgie and her kitten Tootsie Roll (female) are complete loves! Georgie and Tootsie Roll are looking forward to a carefree life. So sweet and affectionate, these beautiful black panthers are ready for lots of pets and love!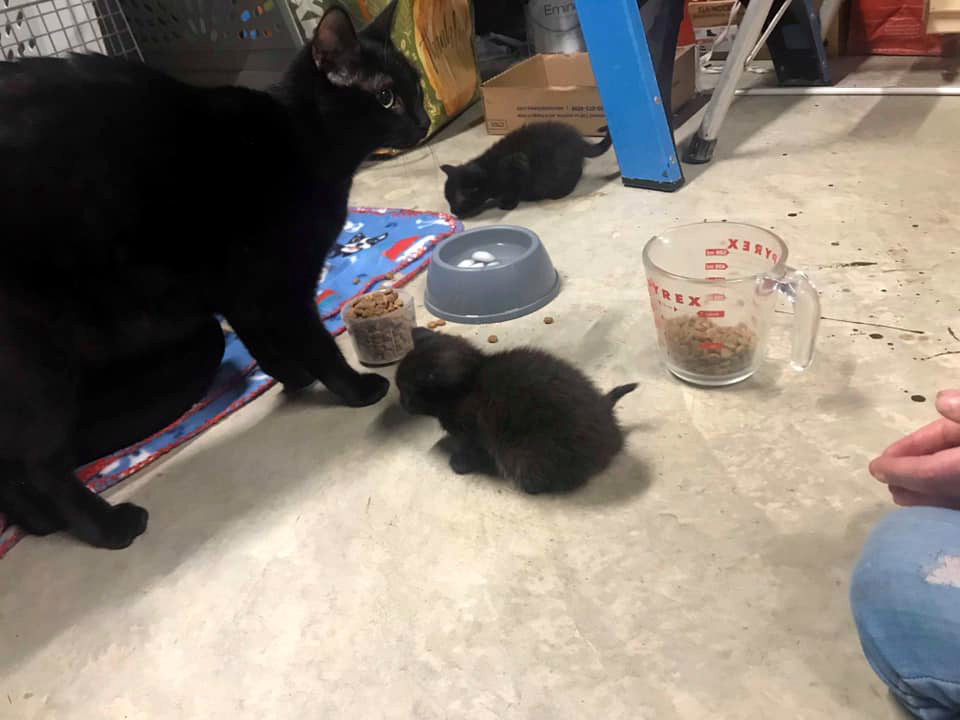 These three beautiful kitties are waiting for you to take them home! All are currently living with children, other cats, and a six month old lab puppy! They are well rounded and sweet kittens who have no problem adjusting to a lot going on around them!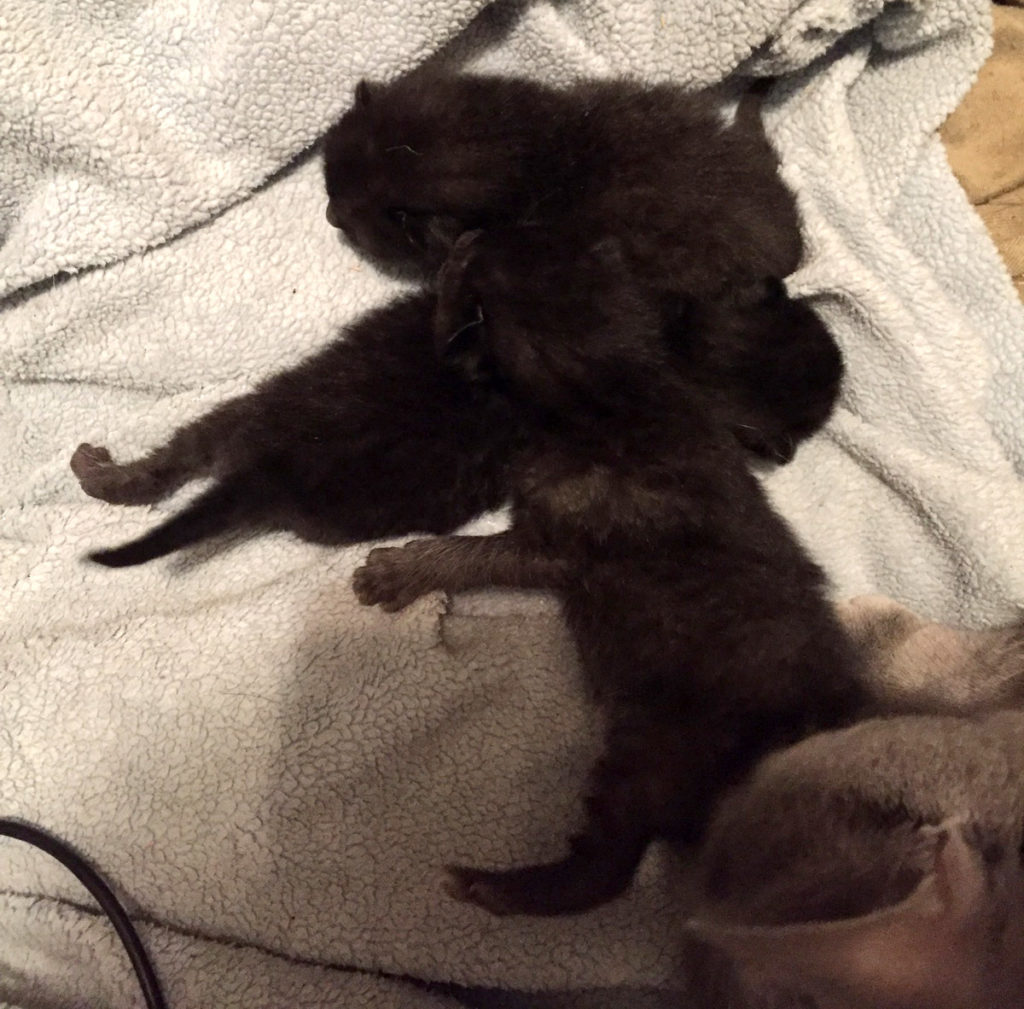 Sweet Georgie and her Tootsie Roll, part of the Candy Cats community, are ready for their new homes! One of the kittens has already left the nest and her other kitten Rocket Pop just went home. Now Georgie and her last kitten Tootsie Roll are ready for their happy ending!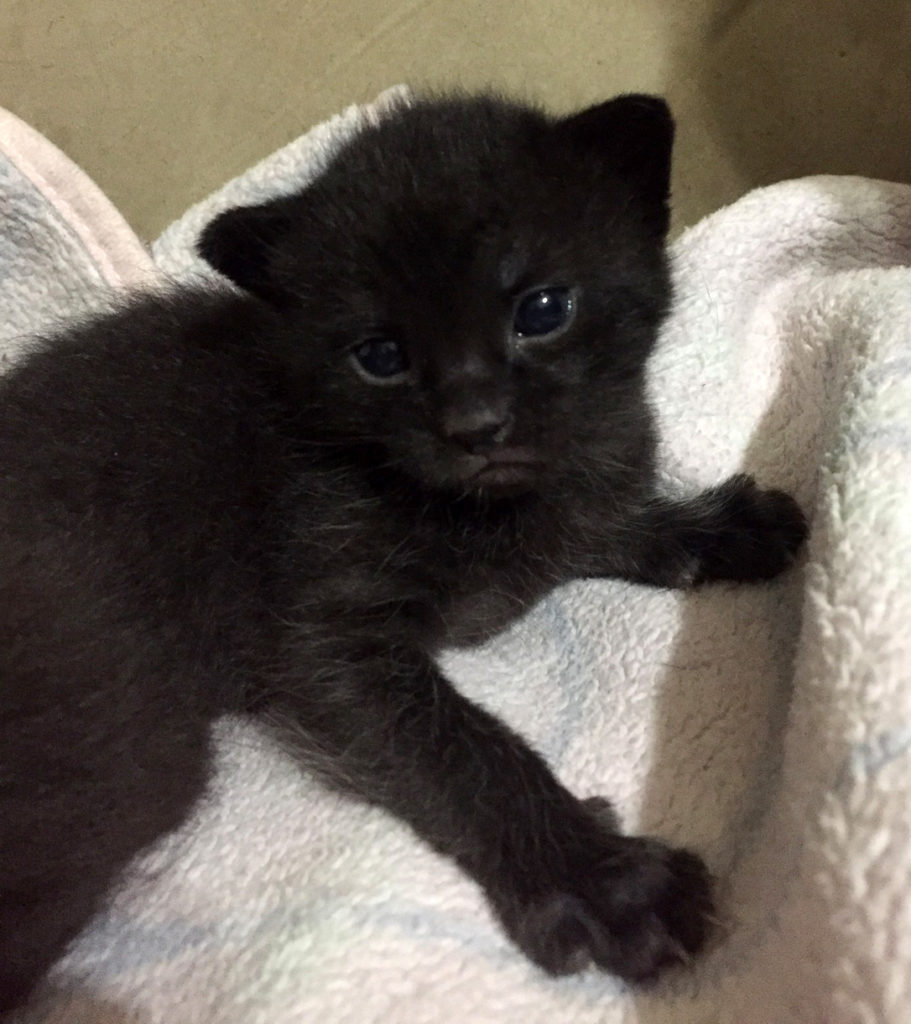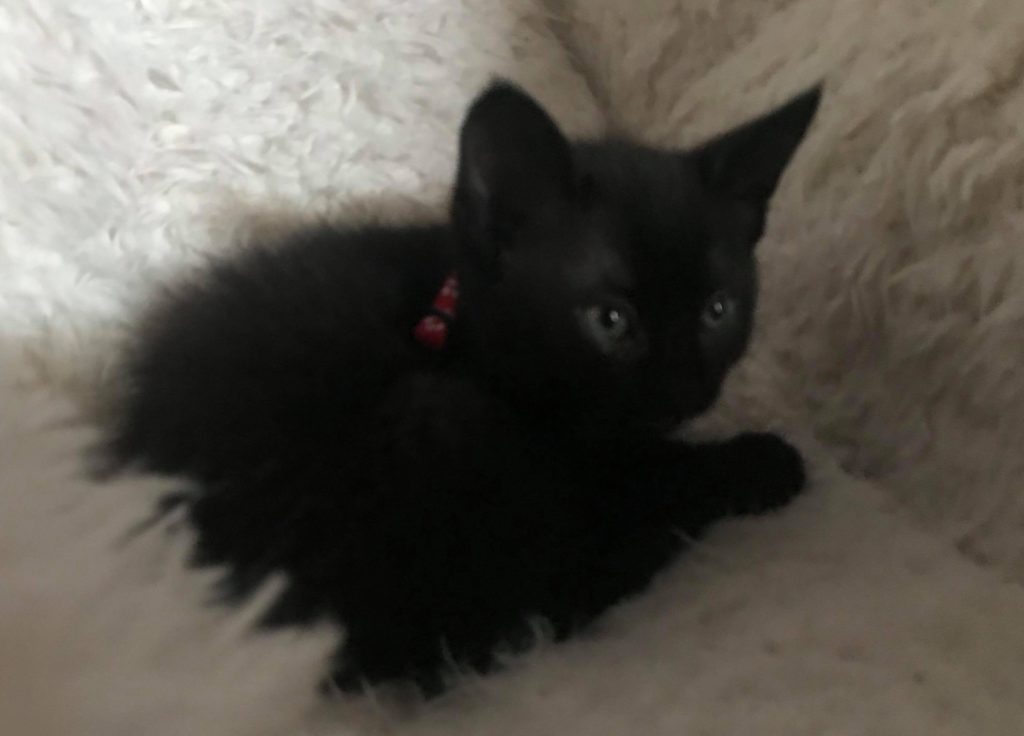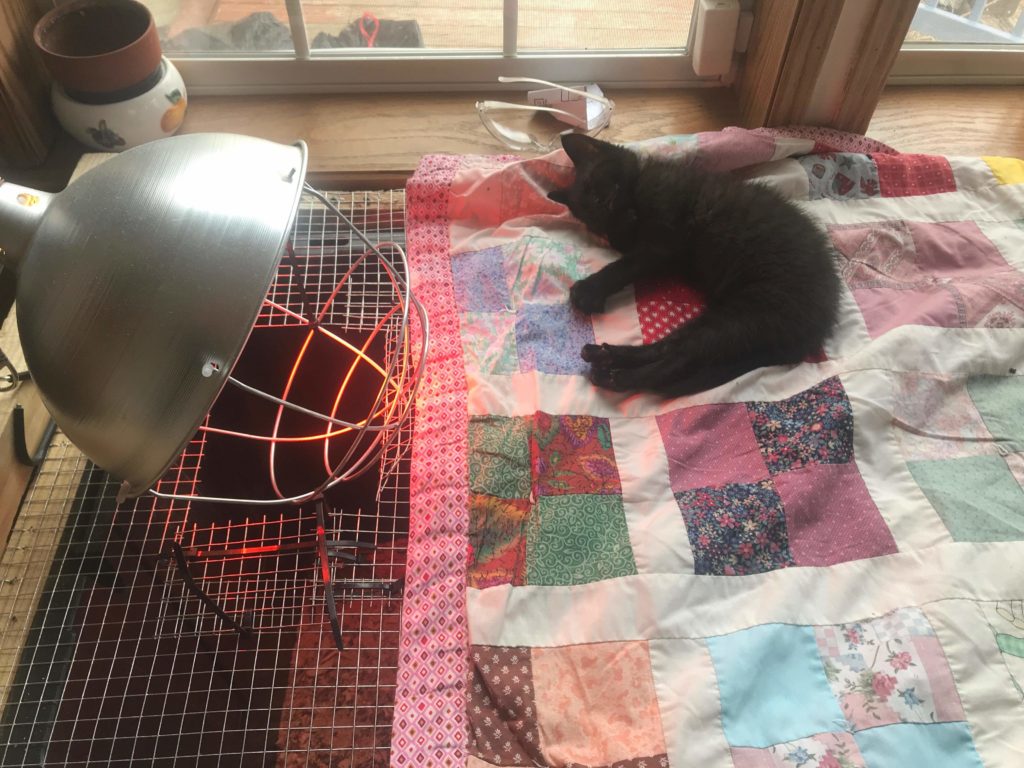 A while ago, we had posted asking for food and litter donations for a veteran we are helping. To recap slightly, His kindness, and love of cats, helped him to rescue many stray cats. However, he was no longer able to afford spays and neuters, and things got out of hand.
The populations have grown beyond what he can handle, and he has asked for help. He is a good man, trying to help the 30 plus cats in his care. But life keeps throwing punches at him, which had made it so very hard for him and his family to get back on their feet.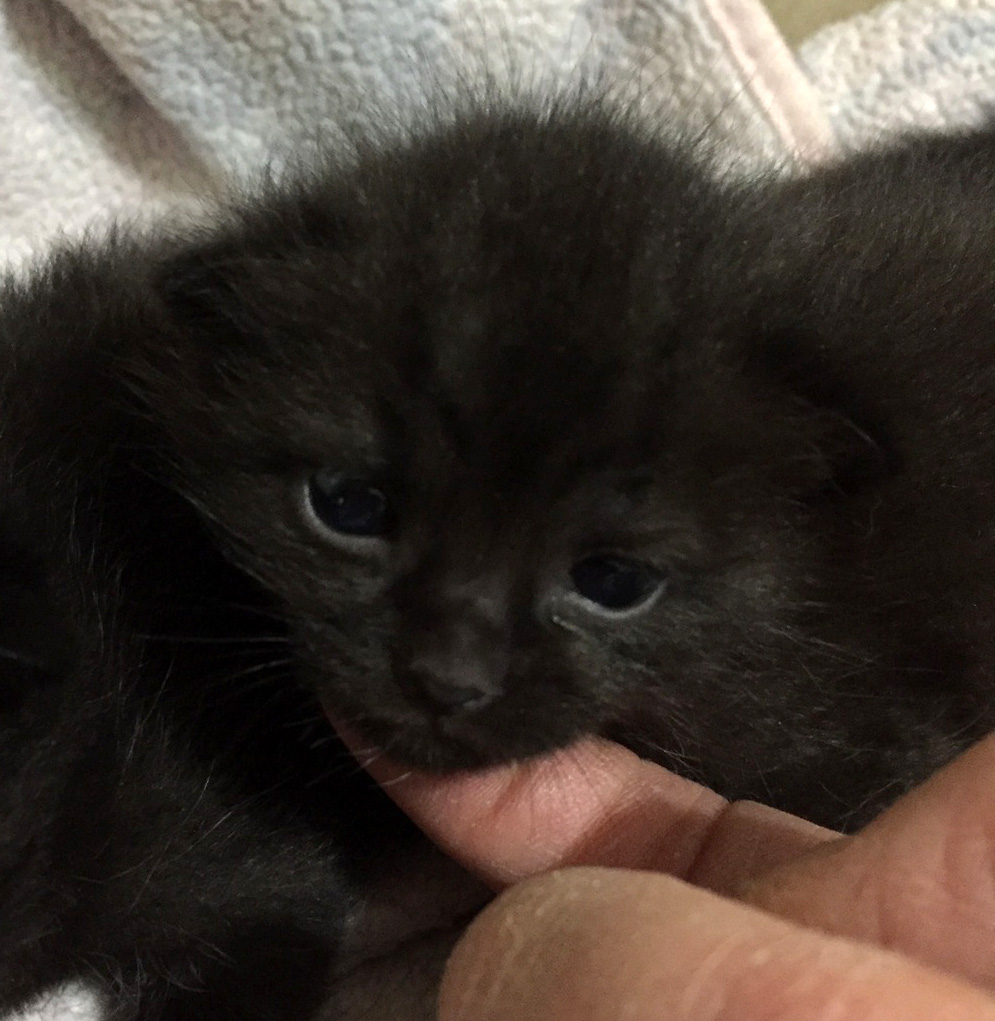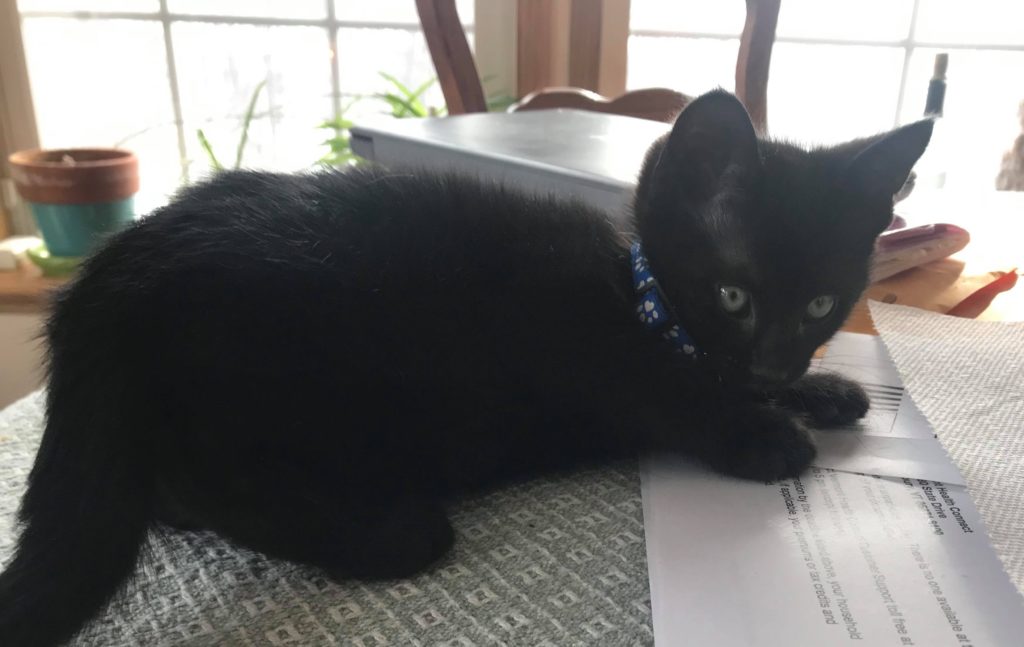 Georgie tested negative for FeLV, FIV, and heartworm, and is up to date on distemper and rabies vaccines. She is spayed and has a microchip. Her estimated DOB is April 1, 2019.
Tootsie Roll tested negative for FeLV, FIV, and heartworm and will be up to date on distemper and rabies vaccines as well as spayed/neutered and microchipped prior to adoption. Both were born January 29, 2020.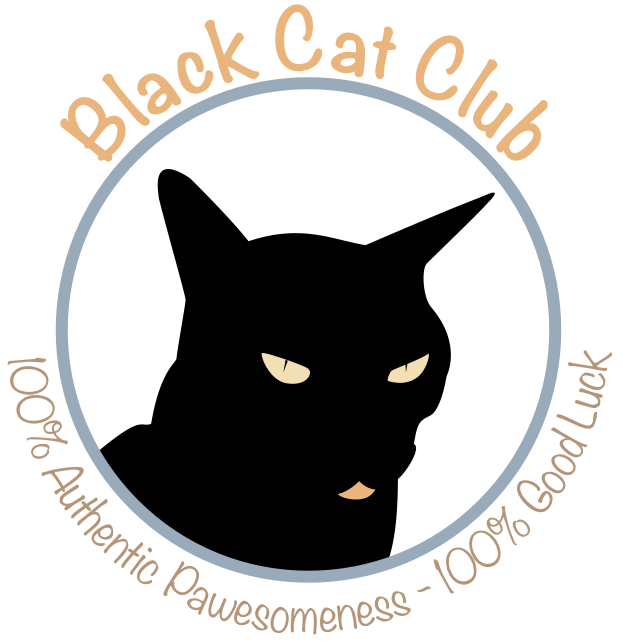 These panthers are ready for lots of love, cat naps, and playtime in a home they can call their own! Adopting in pairs is also double the fun and gives them a playmate! If Georgie, Tootsie Roll, and/or Rocket Pop seem like they might be the one for you, please fill out an adoption application below!
---
Interested in giving a cat a loving Forever Family? Please fill out an Adoption Application. To place a cat on hold, a $50 deposit fee is required. Cats can be placed on hold after your Adoption Application has been approved.
Learn more about The Feline Connection's adoption policies and procedures on our Adopt page.