This friendly thumbalina is looking for her fairy forever family!
Rutland, VT area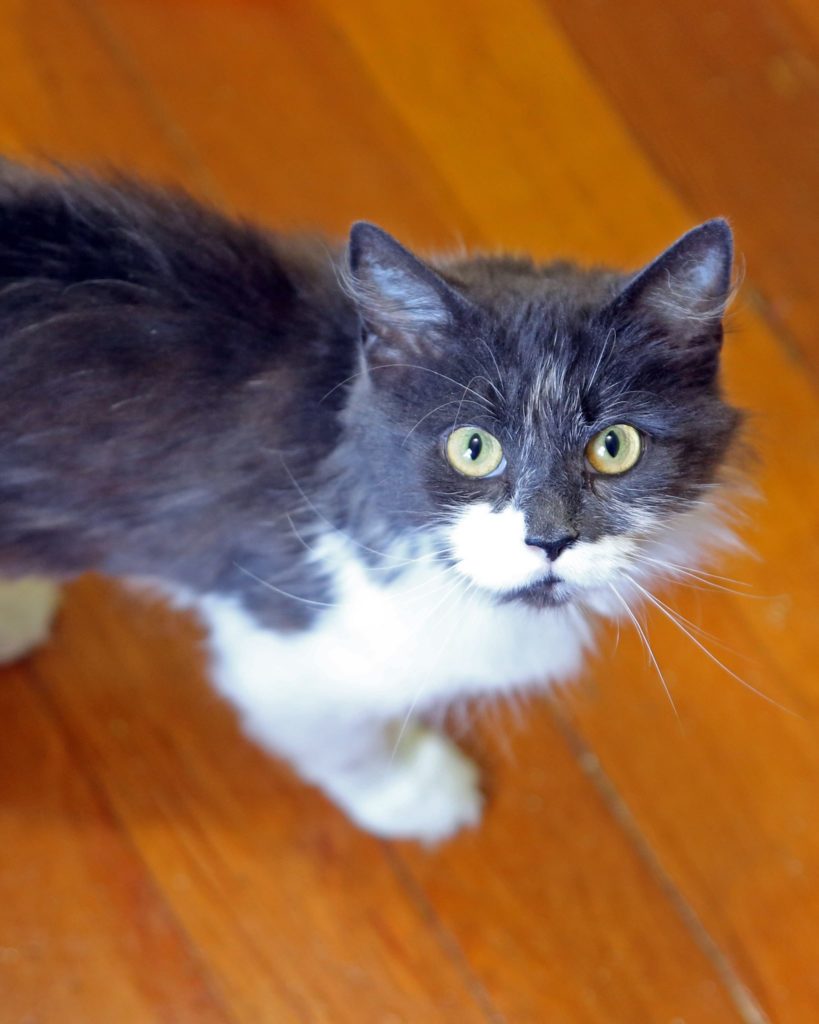 Jade is a very sweet girl. She can be a little shy at first, but she comes running for food. Once she realizes that you mean her no harm, she is super loving. Tail up (a sign of friendliness), she rubs all over your legs and purrs.
Jade: September 5, 2019
Update: She is a loving lap girl now! Her thin outdoor coat has been replaced with her proper super soft indoor coat. She loves to knead, but never uses her claws.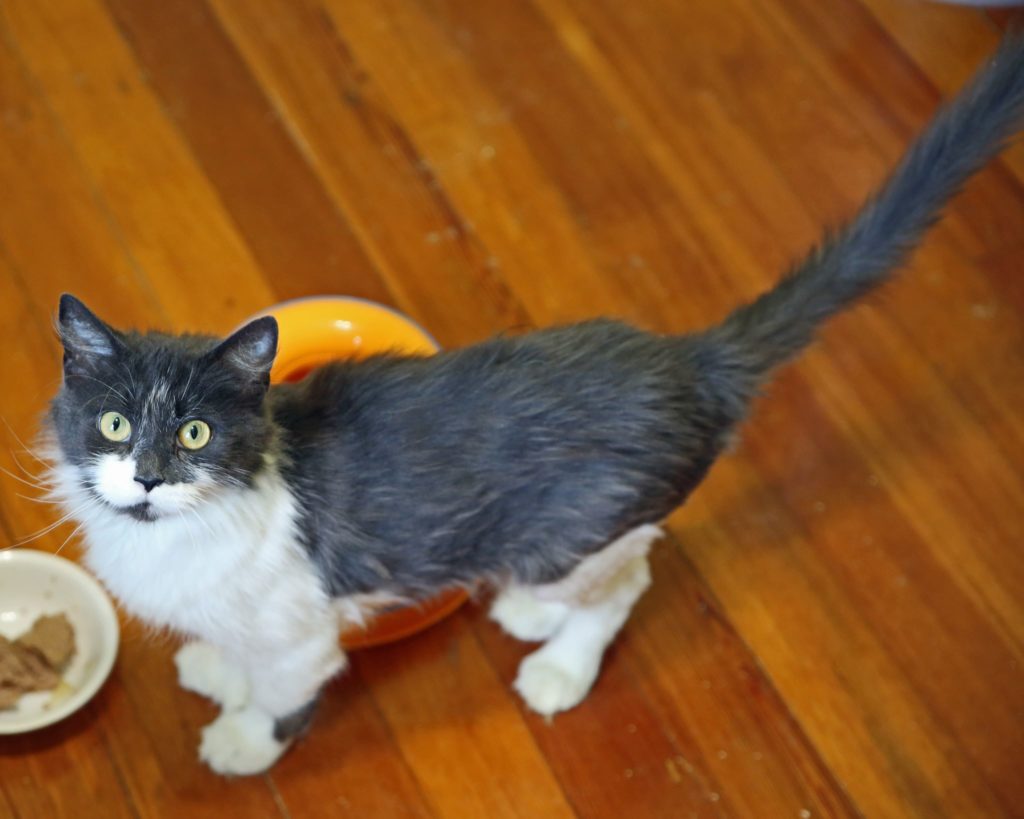 Jade is one of the Orwell Jewels. She came to us from a hoarding situation where the owner died and the kitties were all left to fend for themselves. Jade is a sucker for tuna and we had no trouble catching her.
Jade: Aug 8, 2019, Just looking for love! You can see her thumbs in the video.
When we got her, Jade had very little fur on most of her body. We were concerned about a fungal infection, but two cultures have come back negative and her hair is growing back (it was likely a flea allergy). The fleas have been totally cleared up with treatment.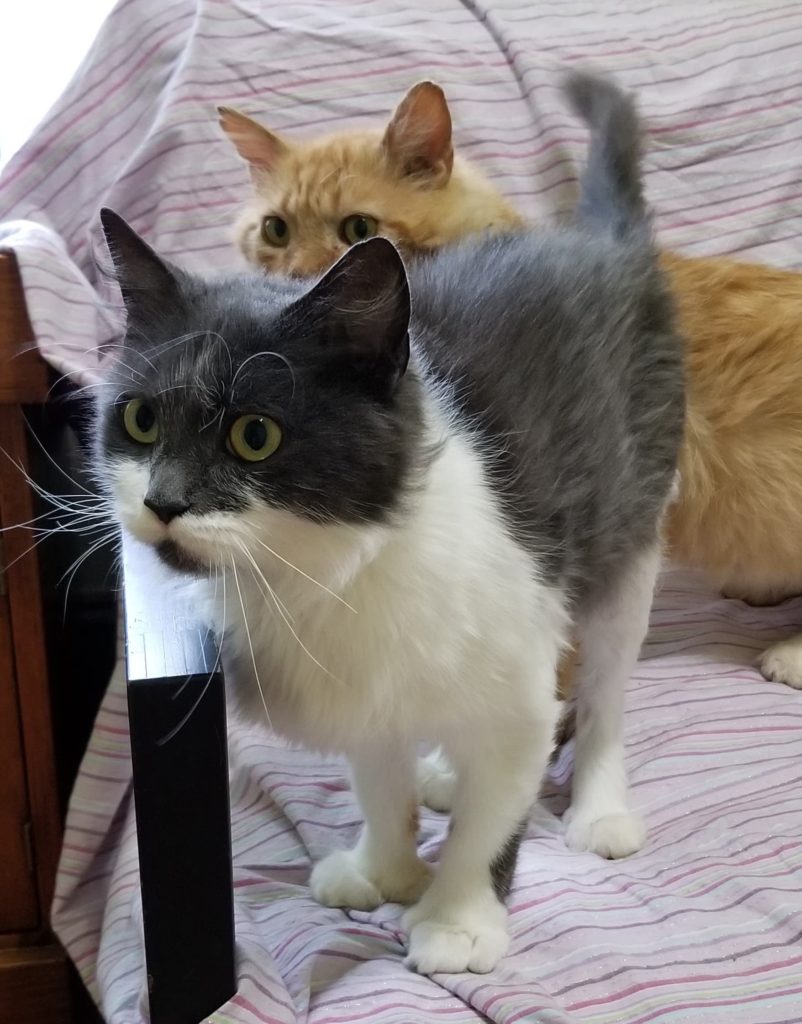 Jade and a friend, July 2019
Jade is spayed and is negative (good) for FeLV, FIV, and Heartworm. In addition to being treated for fleas (which also means ear mites and common parasites), she has had FVRCP #2 and #3, and a 1 yr Rabies vaccines. She has a microchip.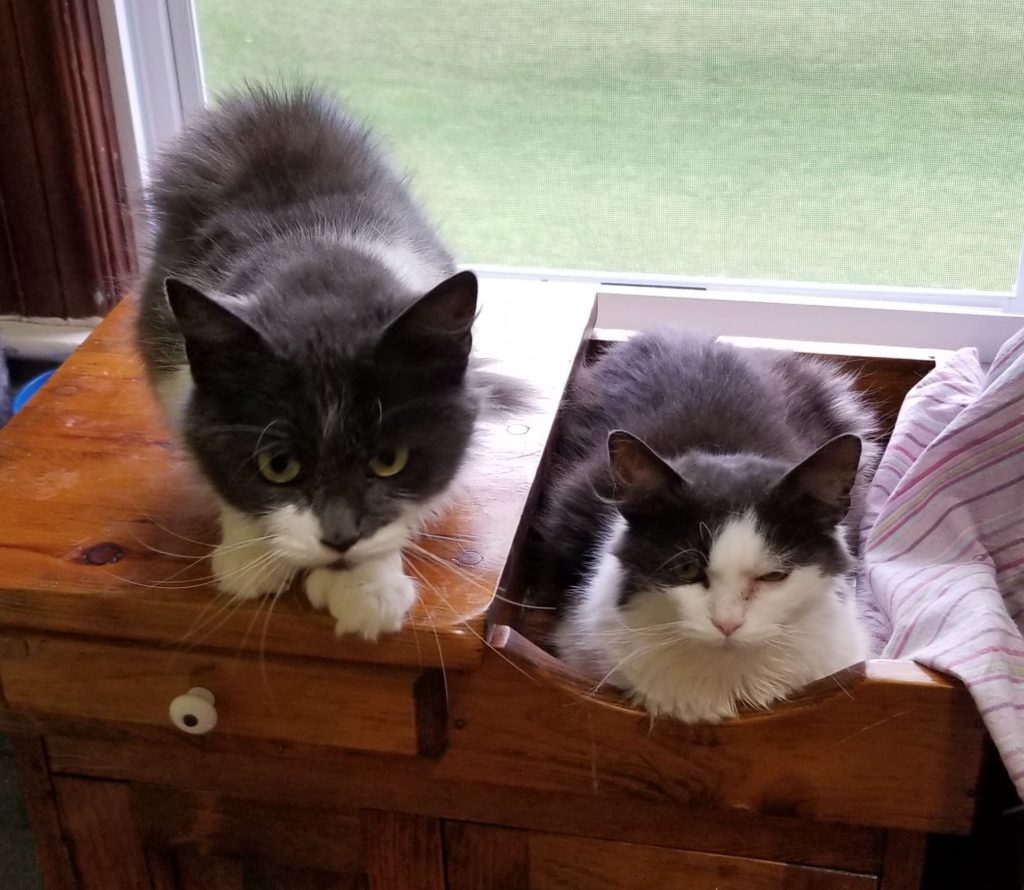 Consider adopting this beautiful, big-footed (she has THUMBS) girl today. She is good with other cats, dogs unknown.
Interested in giving a cat a loving Forever Family? Please fill out an Adoption Application. To place a cat on hold, a $50 deposit fee is required. Cats can be placed on hold after your Adoption Application has been approved.
Learn more about The Feline Connection's adoption policies and procedures on our Adopt page.