Friendly, playful, and affectionate teenager who is people and cat-oriented–can come with a matching buddy too!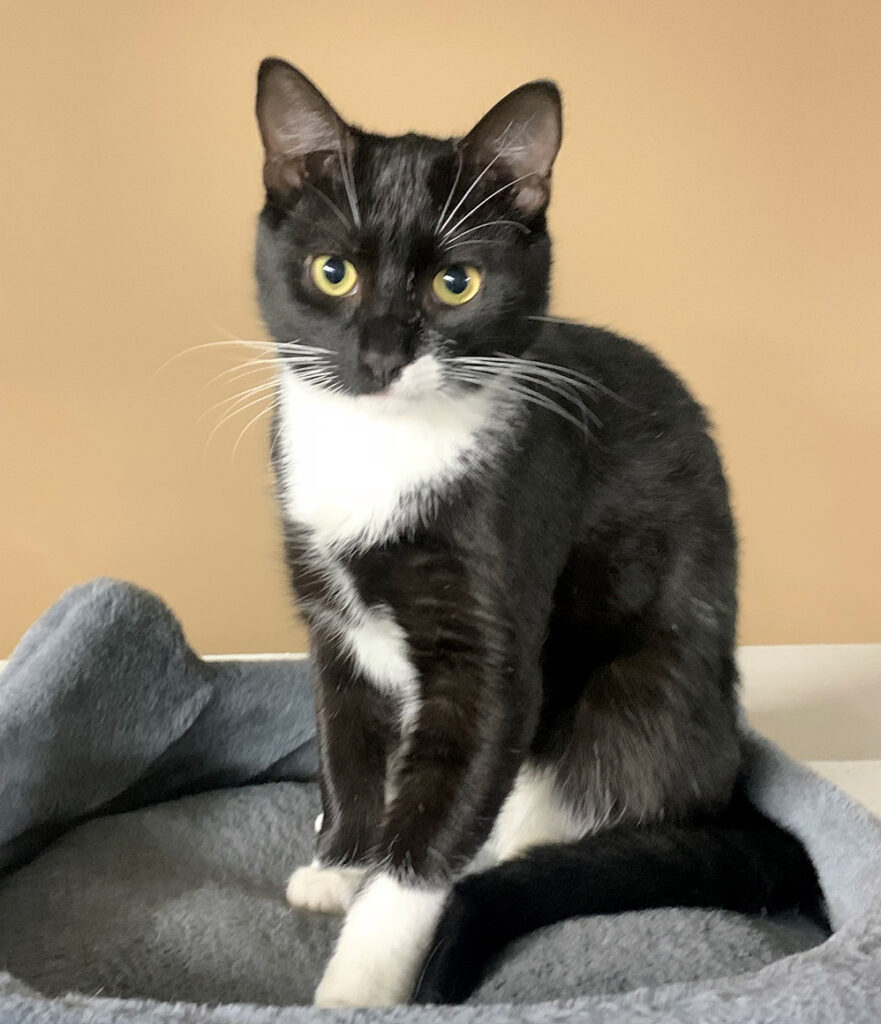 Meet Krill, an 8-month-old male DSH with a charming personality. This black and white Tuxedo kitty is charismatic and loves being around people. He's a follower, always by your side, seeking affectionate pets. Krill is a playful cat who can spend hours chasing catnip toys. He has a healthy appetite and isn't a picky eater.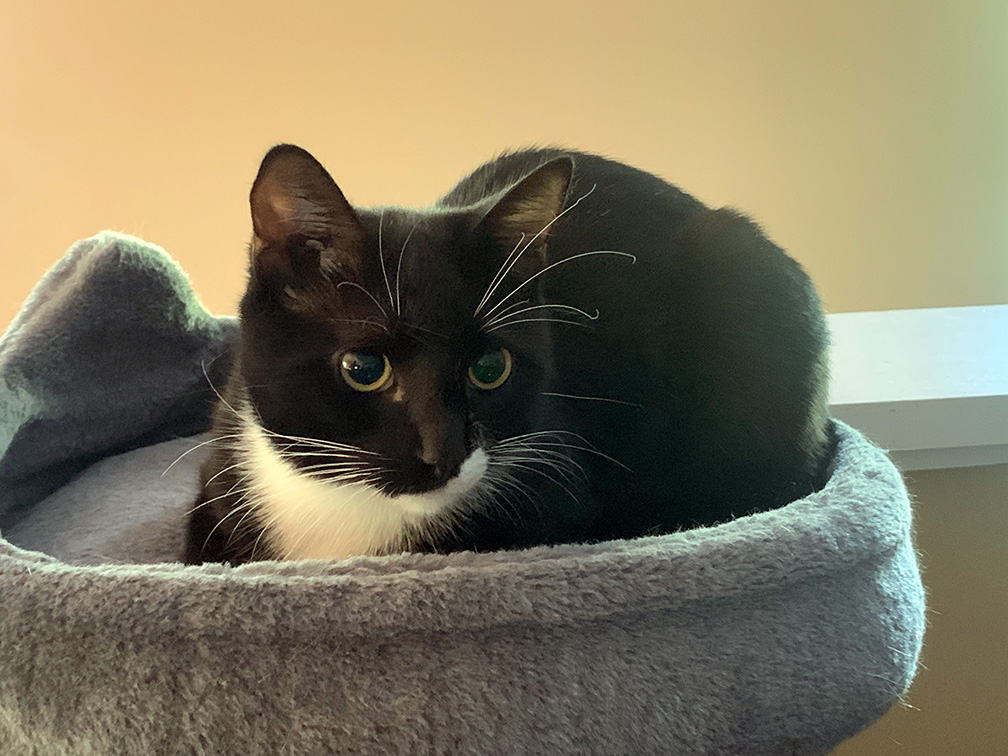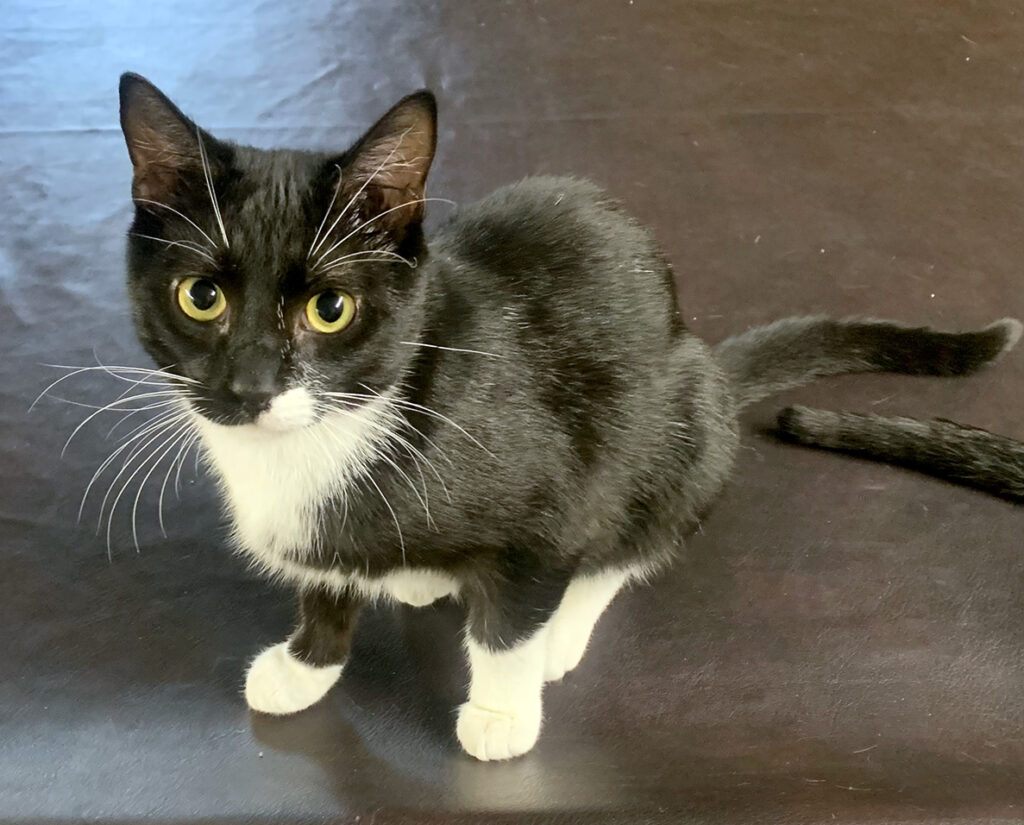 Krill and his friend Nautilus are both sociable and get along well with other feline companions. They are a great pair, always chillaxing together. We would love the see them adopted together–and they would like that too! Nautilus is a super "chill" and sweet cat, and Krill is an overall nice kitty.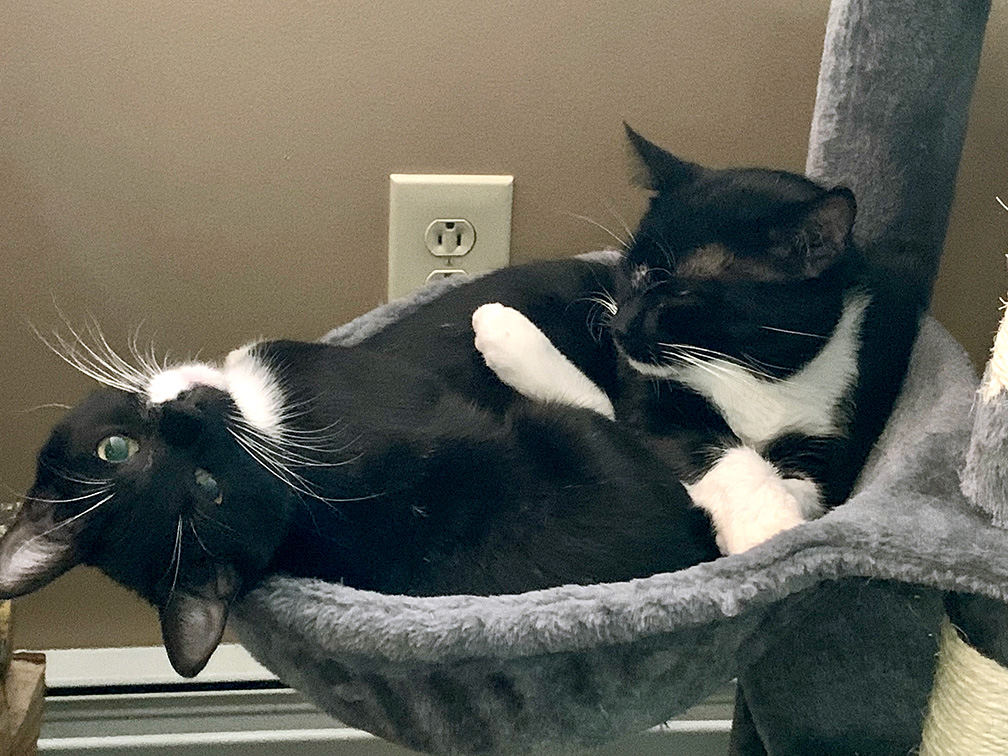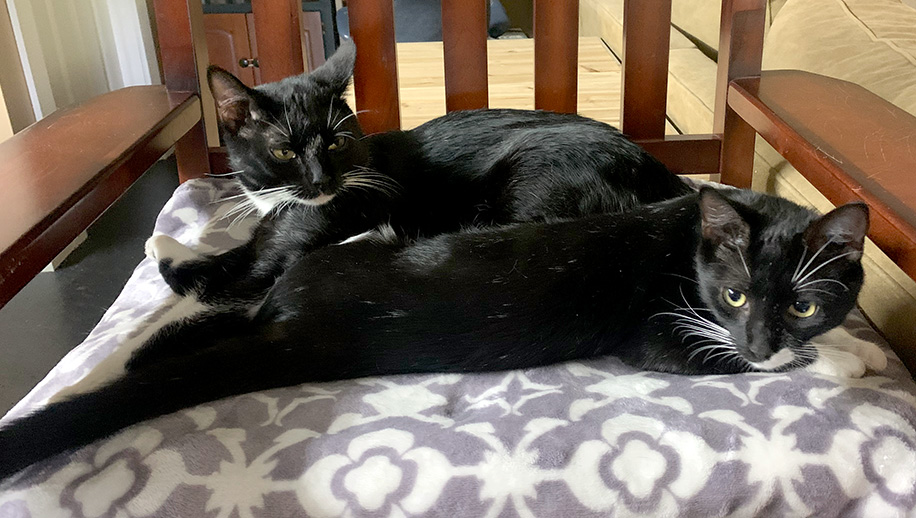 This dynamic duo, solid friends, would make a great addition to any loving home. They were surrendered to The Feline Connection from a busy house in early May. They clearly got a lot of love as both are very sweet.
Krill (and Nautilus) have been neutered, microchipped, and given age-appropriate vaccines. Krill tested negative (good) for FeLV and FIV. Krill is about 8 months old as of May 2023.
Are you ready to add a delightful dynamic duo to your home? Krill and Nautilus are eagerly awaiting their Forever Family. We really want them to go to the same family if possible. These two friendly and sociable cats are the best of friends, always by each other's side, and their bond is truly heartwarming. Whether they're engaging in playtime, enjoying a lazy afternoon nap, or providing entertainment by chasing bugs, Krill and Nautilus will bring joy and companionship to your life. Submit an Adoption Application (below) today and give Krill and Nautilus the loving home they deserve, where they can continue their adventures together. Your home will be filled with double the love, purrs, and happiness.
---
Interested in giving a cat a loving Forever Family? Please fill out an Adoption Application. To place a cat on hold, a $50 deposit fee is required. Cats can be placed on hold after your Adoption Application has been approved.
Learn more about The Feline Connection's adoption policies and procedures on our Adopt page.
Learn more about The Feline Connection's adoption policies and procedures on our Adopt page.