Available for Adoption
Rutland, VT
Fairy kitten seeks writing companion to help craft the new poem of her life.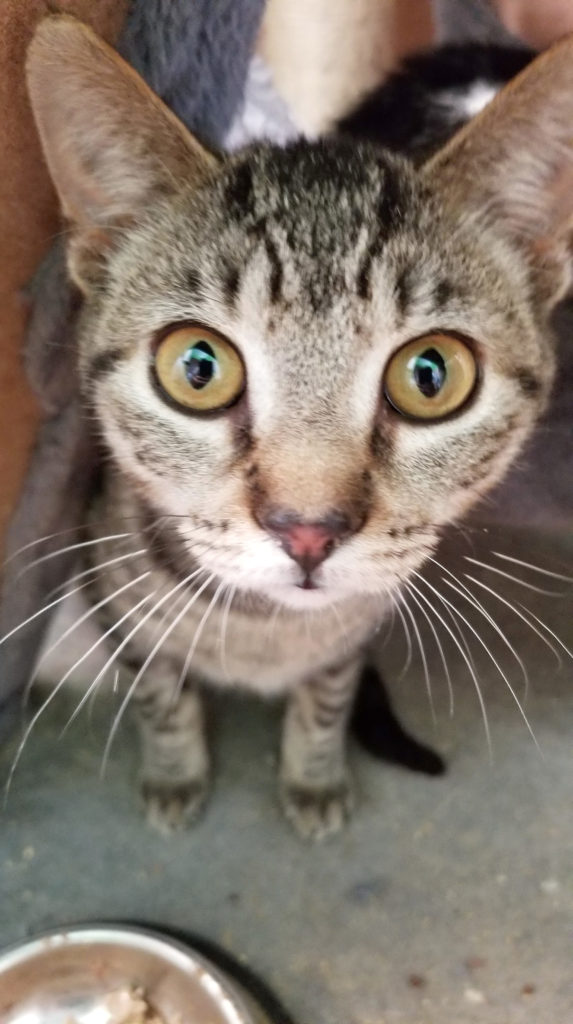 "When she first came to me, Poem was definitely the most scared of that group of kittens. She would wedge herself in the corner and hiss when she saw me. I would talk to her and try to pet her, but she was just so scared. I tried enticing her with different foods. She wouldn't take food from my hand, but just looked up at me with terror. I started leaving the food in front of her. Then, when she started sniffing at it, I would softy pet her back and shoulders.

Now, Poem comes running up to me, begging for food. She is a sweet girl with a giant purr and she pushes her shoulders into my hands for pets. Poem needs a quiet home, with someone that will give her time to adjust/come out of her shell. She is still very easily startled. She doesn't like quick movements or loud noises. I think she will eventually be a cuddle bug, once she feels safe in her new environment, but she needs a ton of patience and quiet loving.

Foster Mom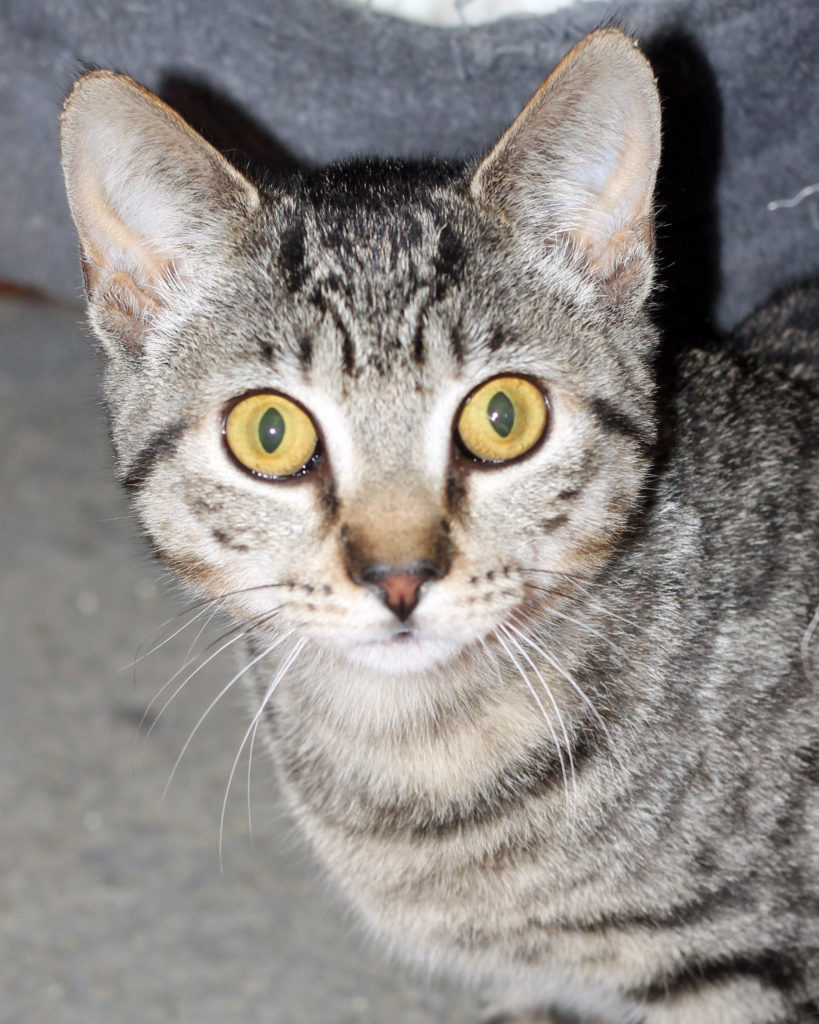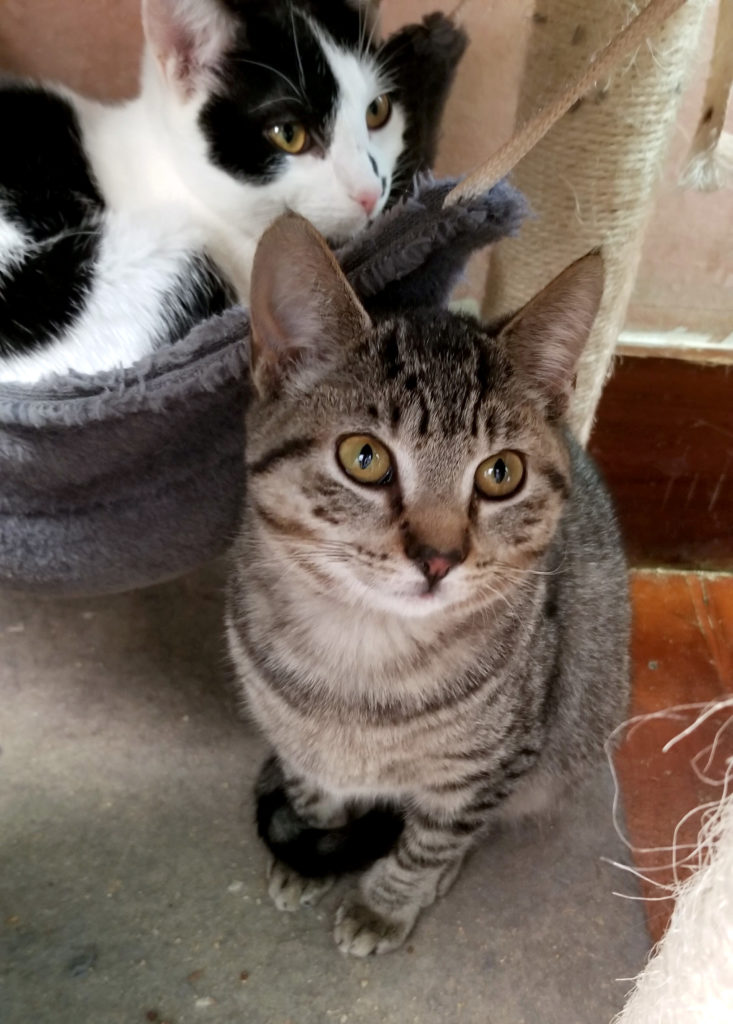 Poem is a cute little gal! She has a ton of love to give, she just needs some help finding it. She would do best if she has another kitty companion, maybe even her friend Skylla? Or one of the other Homer Kittens?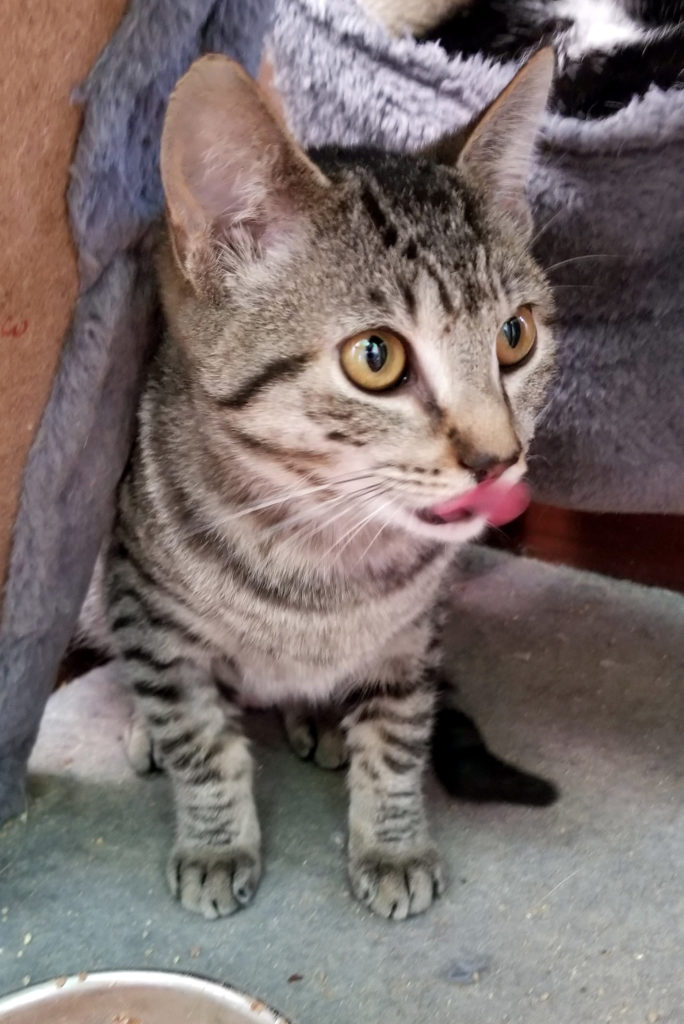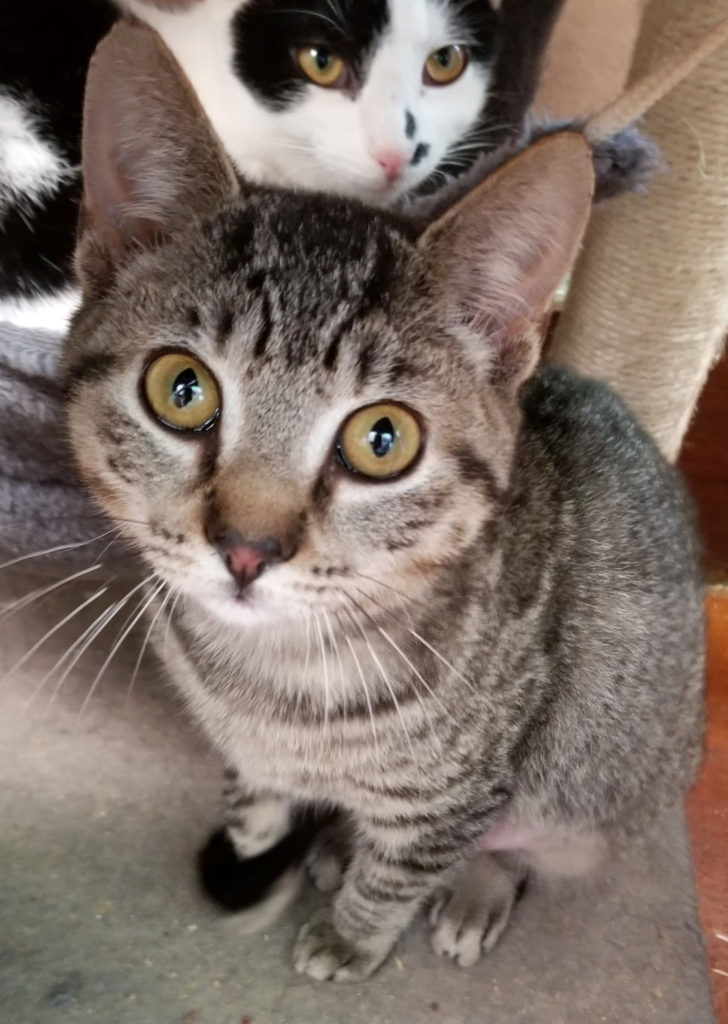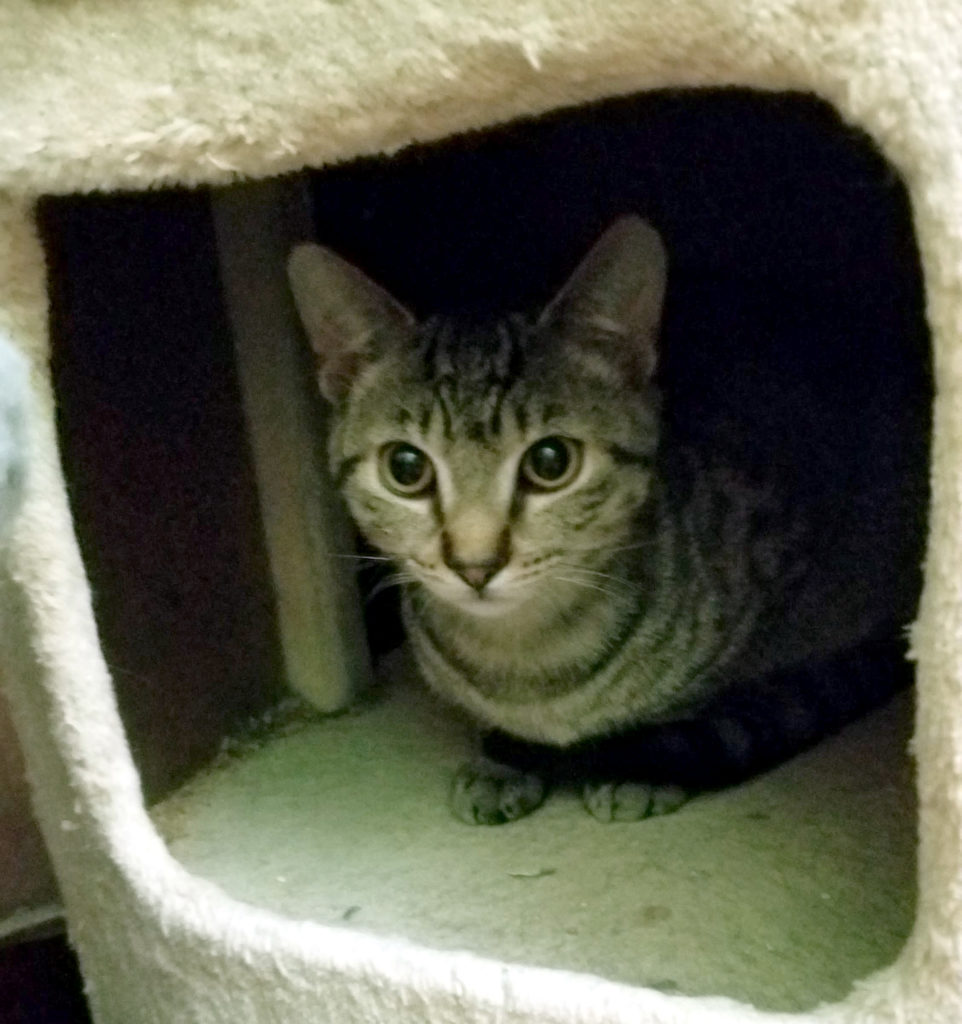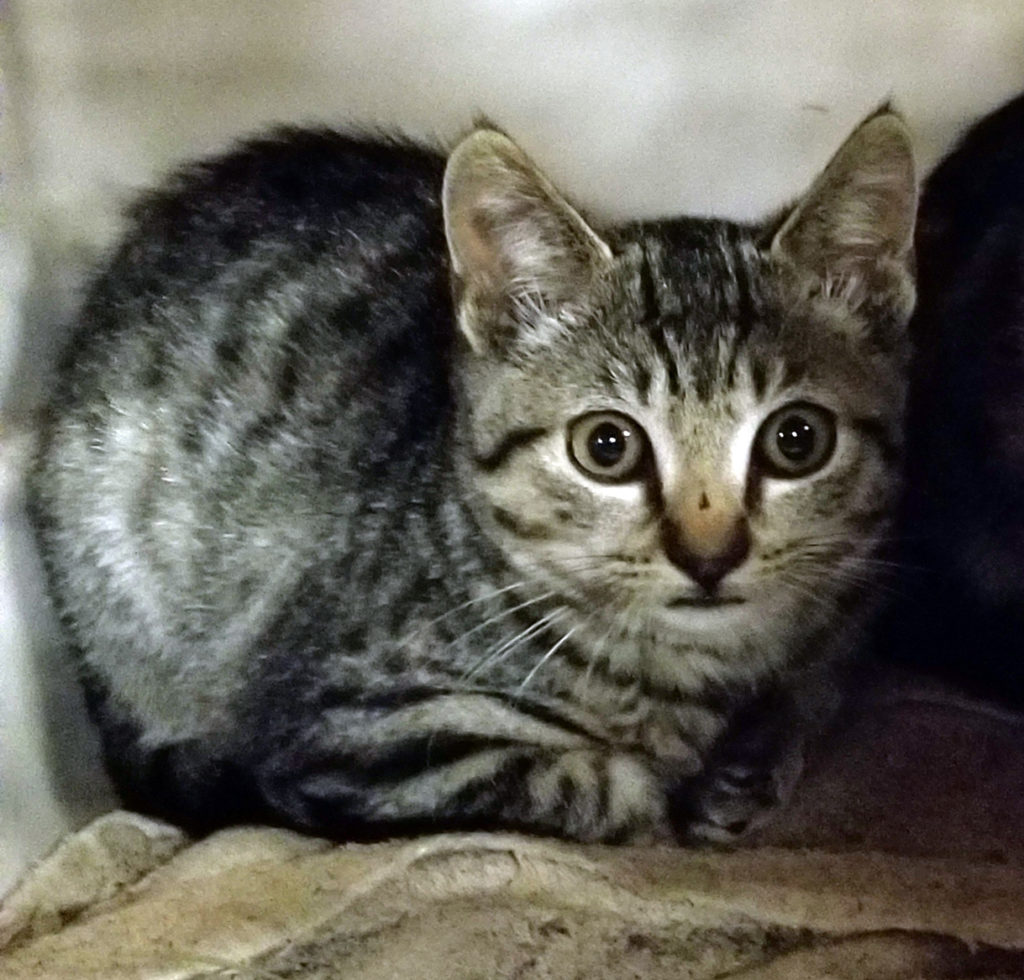 Poem has been tested negative (good) for FeLV, FIV, and Heartworm. She has received a 1yr Rabies and an FVRCP#1 vaccine, as well as a microchip. She has been treated for fleas and ear mites. Poem has been spayed and we believe she was born in early May 2020.
If you are patient and loving, you might be the Forever Family this girl is looking for! To adopt her (and maybe one of her Homer Kittens friends) please fill out an adoption application below.
---
Interested in giving a cat a loving Forever Family? Please fill out an Adoption Application. To place a cat on hold, a $50 deposit fee is required. Cats can be placed on hold after your Adoption Application has been approved.
Learn more about The Feline Connection's adoption policies and procedures on our Adopt page.