Rutland, VT
Sweet, stunning, playful basket-loving kitten!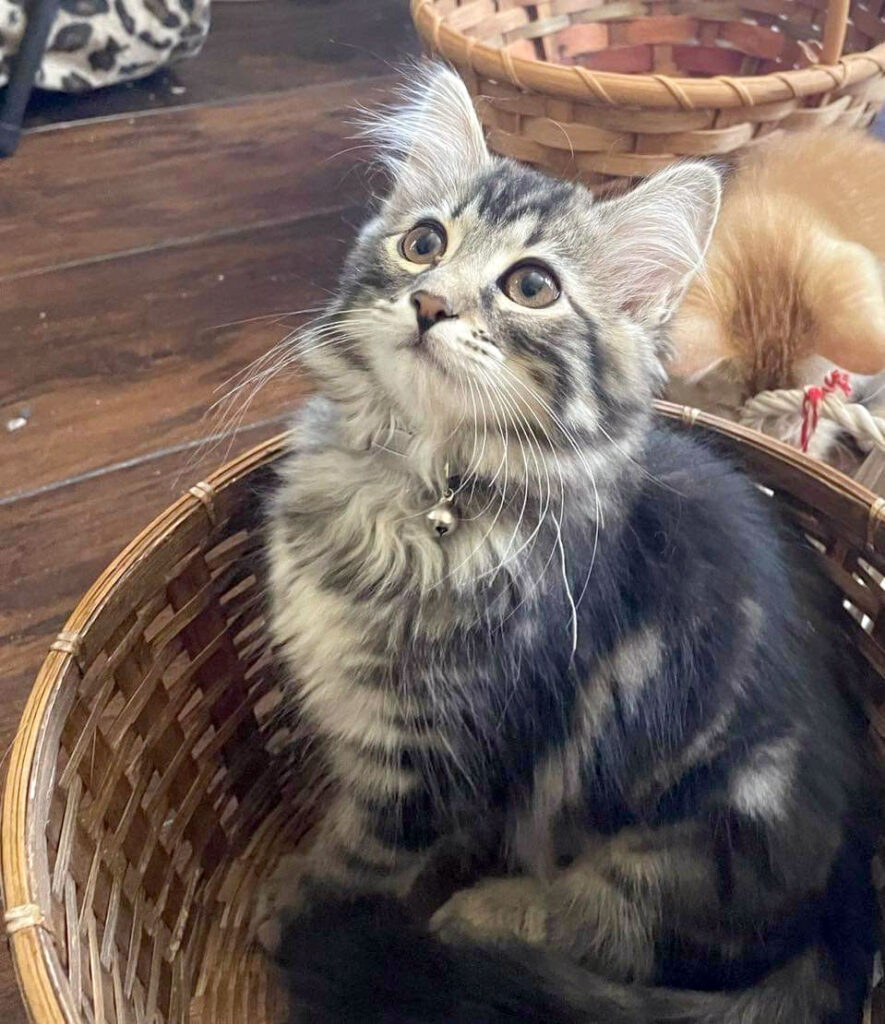 Introducing one of the vegetable kitties, little miss Zucchini! This girl is a beauty and she knows it. Her long fur, stunning mask, and beautiful black and white markings house a sweet, friendly kitty. She is an adventurer who loves to explore every nook and cranny of the room.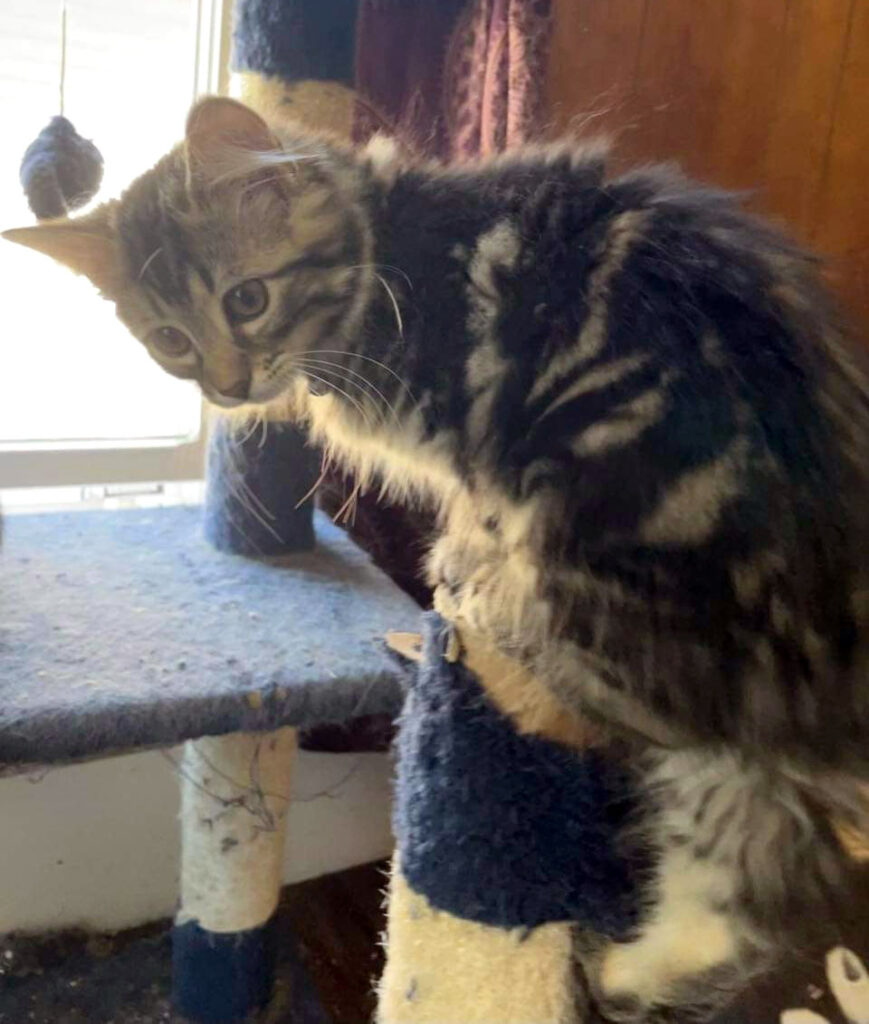 Although she does play with her littermates, she is equally happy to play on her own. If you happen to have a basket or two, Zucchini will happily play in and around it. She has also made herself the official room greeter with a "merp" for whoever enters the room.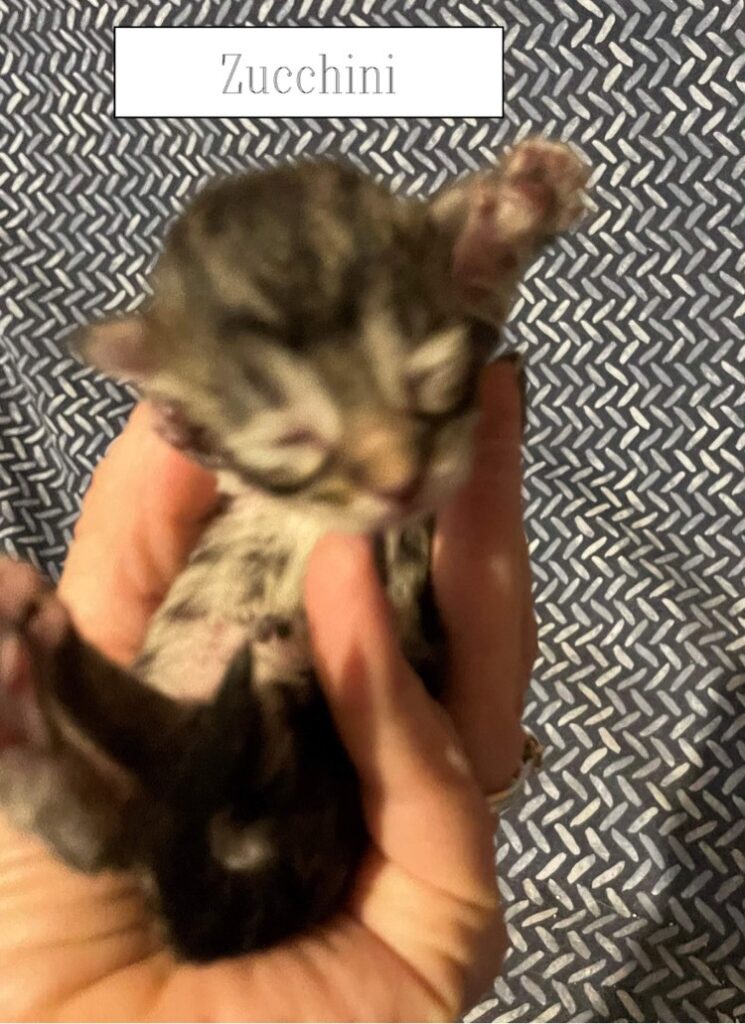 Zucchini's mom Okra was out on her own with a new litter of kittens. She was rescued by a caring advocate and The Feline Connection to raise her litter in safety. She and her litter are now available for adoption. The Feline Connection recommends adopting kittens in pairs.
Zucchini was born roughly five days old when rescued in mid-April. Mom Okra tested negative (good) for FeLV and FIV. She has been spayed and given age-appropriate vaccines. She also has a microchip.
Interested in giving Zucchini (and maybe a sibling?) a Forever Family? Please fill out an Adoption Application below and put her name on the top!
---
Interested in giving a cat a loving Forever Family? Please fill out an Adoption Application. To place a cat on hold, a $50 deposit fee is required. Cats can be placed on hold after your Adoption Application has been approved.
Learn more about The Feline Connection's adoption policies and procedures on our Adopt page.